You must have already heard this word hundreds of times: company reputation. Yes, today we will try to understand what this word represents, but not only. Here is a little preview: ⬇️
The definition,
The different types of business reputation,
20 tips to increase it,
How to measure it?
Ready to know everything about brand awareness? Then let's go! 💪🏼
Company reputation : the definition
Let's start with the basics, its definition.
Business reputation is a term that designates the measure of recognition, visibility and therefore, the reputation that a person, a company or a brand enjoys.
What we are interested in here is brand awareness in marketing. Well yes, because it is essential for the success of a company, because it refers specifically to the recognition of a brand among consumers but also to its ability to be associated with specific products, services or even values. It allows, among other things, to generate :
🫱🏼‍🫲🏽 Trust.
💟 Foster customer loyalty.
🧲 To attract new prospects.
Even if you suspect it, marketing awareness can be measured through indicators such as spontaneous awareness or assisted awareness (don't panic, we'll explain it in the next part). 🦋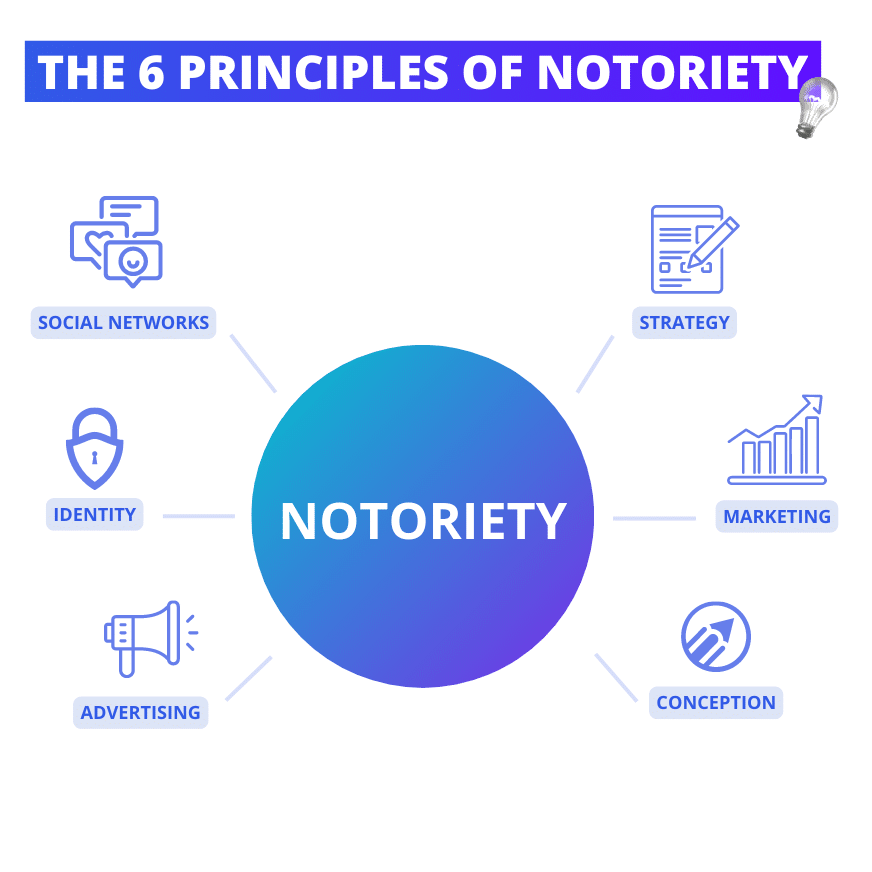 Finally, it can be reinforced 🔗by communication, advertising, public relations and digital marketing actions aiming at increasing the brand's visibility and creating a positive image in the consumers' mind.
The different types of brand awareness
Did you know that there are several types of brand awareness? Indeed, some are related to the recognition of a brand or a person by the public, while others are based on suggestions or reminders. Also, some focus on general e-reputation, while others focus on expertise in a specific field.
And since each plays an important role in building a solid image and visibility, we'll each take a closer look at them. 🔎
#1. Spontaneous awareness
Let's start with spontaneous awareness. This one occurs when consumers can recognize and quote a brand or person without being suggested or recalled. It can be said to be the result of regular exposure (we're not talking about tanning ☀️) and a strong presence in the minds of consumers.
Did you know that it reflects the popularity and impact of a brand or person? But how, you might ask? 🧐
Well, it proves that their name is closely associated with their products, services or achievements, as it is often the result 🍉 of hard work in building the brand image, the quality of products or services offered and most importantly, customer satisfaction.
To illustrate our point, here is an example:
If I tell you to name a soft drink, do you say? 🥁 Coca-Cola!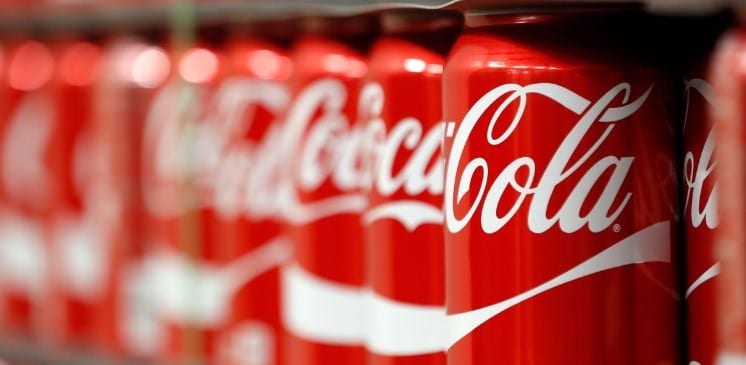 Yes, consumers naturally associate this brand with the soft drink category due to its long history, market presence and strong communication. So this shows a spontaneous awareness where the brand is immediately recognized without the brand being suggested. 🫗
#2. Assisted awareness
This awareness refers to the ability of a brand or company to be recognized by consumers when suggested or recalled.
Unlike the previous awareness, this one requires stimulation or mention for the brand to be identified. 🔎
For example, this can be achieved through effective advertising campaigns, strategic partners, media mentions or even word-of-mouth recommendations. 👄
It's back to the example with the hot beverage giant. Starbucks is called to the stand I take you. 📢
When a person sees a list of coffee brands, Starbucks is often recognized and cited, thanks to strong advertising campaigns and marketing efforts.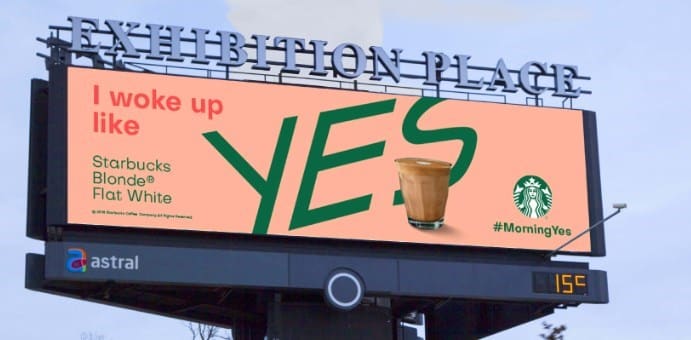 These actions have allowed the brand to become known to a wide audience and position itself as a leader 🥇in the coffee industry.
#3. Notoriety Top Of Mind
Let's move on to the last, and most importantly, the holy grail of notoriety, I named, "Top of Mind".
It represents the capacity of a brand to be the first to come to a consumer's mind when he thinks about a specific product or service category. Indeed, when a brand occupies this privileged position, it is considered as a natural and preferential choice of the consumer.
It is often the result 🍑 of effective communication and branding, consistent quality, and a close association between the brand and the needs, values, and desires 🔥of consumers.
Onwards to the last example with, this time, Nike (we're talking about the famous sports brand, not the Greek goddess 🏺).
When consumers spontaneously think of sports shoes or sportswear,"Nike" is often the first brand that comes to mind 💬).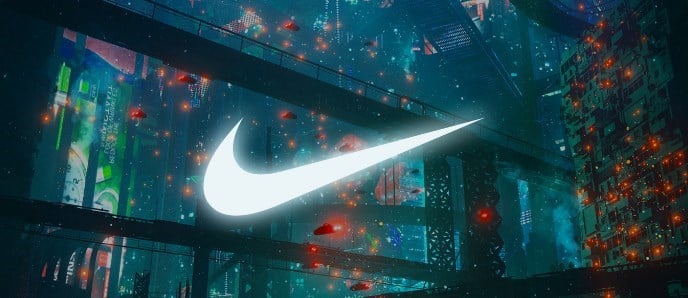 This brand manages to occupy this leading position by investing heavily in advertising, collaborating with famous athletes, such as Rafael Nadal, LeBron James, Cristiano Ronaldo and sponsoring sporting events, such as the World Cup or the Olympic Games, no less! 👀
This constant presence in the media and in everyday life therefore, unconsciously encourages consumers to buy sports items from Nike.
20 tips to increase your brand awareness
Now that you know more about marketing awareness and what it entails, we offer you, just for your eyes 👀, 20 tips to increase your brand awareness. Interested? Well, just keep reading! ⬇️
1) Brand awareness marketing: create quality content
Creating quality content is essential to increase brand awareness. Indeed, consumers are constantly looking 🔎 for useful, engaging and relevant information. In 4 steps, we'll show you how you can make quality content easily and quickly. 📈
Understand your target audience
As you might expect but, it's essential to understand your target audience, and that goes through:
🔎 Identifying who your ideal customers are,
🎯 Finding out what their needs are,
👀Analyzing their behaviors,
💟 Notice their preferences.
To do this, don't hesitate to use demographics, market research, or even analytics to get a deep understanding of your audience.
Because yes, by understanding your audience, you'll be able 📏 to effectively target your marketing efforts and generate interest in your brand.
Produce relevant content
The relevance of your content is crucial to attracting and engaging your target audiences. Make sure your content is aligned with the interests and needs of your audience.
For example, you can provide useful information, practical tips, solutions to their problems or even answers to their questions. 🫱🏼‍🫲🏽
To do this, you can use the AIDA method, which we explain in one of our articles. ⬅️
Use a variety of formats
It's essential to leverage different content formats to reach 🎯 a wider audience. Luckily for you, these days, there is no shortage of format types, you have videos, infographics, podcasts, webinars, white papers and even case studies.
What you need to understand is that each format has its own benefits and can attract different types of audiences.
For example, videos can be more engaging and compelling, while infographics can represent complex information in a visually appealing way 🧲.
Optimize content for search engines
Finally, optimizing content for search engines is essential to increase your online visibility and drive organic traffic to your website through SEO, this is called SEO (Search Engine Optimization).
As we all know, search engine are often the first step users take when looking for products, services or information. By optimizing this, you will improve your brand's visibility and thus, increase your chances of being found 🔍by your target audience.
2) Use social networks to increase your visibility
A powerful platform, social networks allow you to connect directly with your target audience, engage in conversations and spread your message effectively. Let's take a look at using social networks in detail! 👇🏼
Identify the social platforms
It is important to identify which social platforms you intend to use for your brand. Indeed, each social media has its own characteristics and audience, so it is essential to choose the platforms where your target audience is. Nowadays, you have a wide choice, with Facebook, Instagram, LinkedIn, Twitter, Pinterest etc.
Create engaging professional profiles
Now you need to create attractive professional profiles for your brand, using profile images and covers that reflect your brand identity (beware of clichés, keep it professional). You can also write clear and engaging descriptions to introduce your company and its values.
To best guide you, here is an article that explains how to create a professional profile on LinkedIn. ⬅️
Share engaging content regularly
As stipulated earlier, you need to create a variety of content, such as articles, videos, images or even infographics that interest your target audience. 📢 Very important, don't hesitate to encourage interaction by asking questions, launching polls or inviting users to share their experiences.
Encourage interaction and sharing
Last social networking tip that takes up what we were saying, you should encourage interaction and shares, by doing, for example:
Actively respond to comments ➡️ show that you are listening and that their opinion matters. This encourages engagement and strengthens the relationship 🫱🏼‍🫲🏽 between your brand and your audience.
Integrate social sharing buttons on your website ➡️ make it easy to share your content on social networks by adding clear and visible buttons.
Organize events ➡️ webinars, live chats, or online challenges are ways to create opportunities for engagement and interaction with your audience.
3) Collaborate with influencers and partners
On to the third strategy and not the least, collaboration! 👇🏼
Identify relevant influencers
Now that you understand the importance of social media, you need to understand that collaborating with influencers and partners is essential for your business.
You need to look for people who are authorities in your field of business and have great influence on social networks. 🔍
Build relationships with these influencers
Once you have identified relevant influencers, you can start building relationships with them. For example, you can:
➕ Follow the accounts.
🔗 Share their content.
💭 Leave a comment on their post.
Offer collaborations
This is it, it's the big day 💒 (we're not talking about the wedding, not yet at least), you can now offer collaborations to your influencers.
You can do this in many ways, such as sponsored posts, partnerships for events or product launches, and even interviews and content appearances. ✨
Organize events to get attention
Finally, the last tip, you can organize events that will attract the attention of the media and most importantly, your target audience. This can be a workshop, a webinar, a conference or even a product launch.
Make sure your event offers a memorable and valuable experience for the attendees so that they can remember it and most importantly, share their experiences on their own social networks. 🦋
4) Optimize your website for better brand awareness
Essential and very important step, the optimization of your website. Indeed, you need to make sure that your website is structured well enough and easily accessible by search engines.
To do this, do not hesitate to use relevant keywords in your page titles and descriptions to improve your ranking in search results 🥇.
Finally, for RGPD and other reasons, make sure your site is fast, secure and compatible with mobile devices because mobile is the most used device these days. This therefore contributes to a positive user experience and thus promotes trust 🫱🏼‍🫲🏽envers your brand.
Ensuring an optimal user experience
A key element 🗝️ that helps to strengthen your brand awareness, I named ➡️ user experience.
Here are a few recommendations:
🔵Offer a clear and intuitive navigation, with well-organized menus and efficient search.
🔵Showcase your products or services in an attractive way.
🔵Reduce loading times by optimizing images for example and avoiding superfluous elements (gifs, too imposing banners etc).
🔵Make sure your website is easily viewable on different browser devices (phone, computer, tablet…).
Additional description and information.
Creating an intuitive site architecture
I'm not telling you anything new if I tell you that your website plays a crucial role in your brand awareness.
If you want to have a good architecture, follow our advice:
🟣 Organize your pages into clear categories and use internal links to allow users to easily move from one section to another.
🟣 Use title tags and good descriptions for each page to make it easy for users and search engines to understand the content.
Consider that a well-designed site architecture improves the usability and accessibility of your site. 🦋
Set up calls to action
Did you know that CTAs (calls to action) are used to get visitors to take action? 🤔
Yes yes, incorporating buttons or forms on your website can encourage visitors to engage more with your brand. 🫱🏼‍🫲🏽
For example, you can encourage them to sign up for your newsletter, download free content, make a purchase, or share your content on social media.
Get quality links
Finally, the last tip to optimize your website that we can advise you is to look for partnership opportunities with influential websites, bloggers or media relevant to your field.
Indeed, quality links from other websites are essential to increase your brand awareness.
To do so, you can for example:
🥇Participate in interviews.
🥈Be present on publishing platforms.
5) Track and analyze your brand awareness KPI
Last strategy, analyzing your key performance indicators related to your business. To do this, you need to identify specific metrics that allow you to evaluate the impact of your marketing efforts on your brand awareness. 🤛🏼
Let's go for the 4 tips! ⬇️
Use online monitoring tools
Tools allow you to monitor mentions of your brand on social media, blogs, forums and other online platforms.
You can, absolutely use these tools:
🔵Google Alerts.
🟣Mention.
🔵Brand24.
🟣Hootsuit.
Thanks to them, you will be able to quickly, detect positive or negative mentions or respond to comments.
Analyze the statistics of social networks
As we have already told you before, social networks are essential channels for the proper functioning of your brand.
To be able to analyze them, you need to use the statistics provided by social platforms, such as Facebook Insights, Twitter Analytics and Instagram Insights, to be able to analyze the performance of your posts, the engagement rate, the number of followers, impressions, etc.
By understanding this data, you will be able to adjust your content strategy and thus, optimize your activities on social networks. 🦋
Conduct competitive intelligence to compare yourself to others in the industry.
Like in the movies, being close to your friends is good, but being even closer to your enemies is even better.
That's why, you need to monitor the activities and strategies of your competitors in order to understand what works for them and thus, identify 🔍 the opportunities that you could, subsequently, exploit. 🌎
Here are some tips:
👀Analyze their online presence,
📝Take notes regarding their marketing tactics.
🔎Look at their products and services.
💭Track their interactions with their audiences.
Use the collected data to adjust your online brand awareness strategy.
Ultimate and last step of all these strategies, collect all the data acquired throughout your efforts. 🔥
For example, you can track:
Performance indicators, 📈
User feedback, ⭐
Demographics, 📍
Consumer trends. 🍎
Identify what works well and amplify those aspects but, don't leave out the weak points or missed opportunities because, you will be able to make the necessary changes to improve them. 💪🏼
Awareness rate: how to measure it?
I think you can imagine that there are several ways to measure it. Let's take a closer look together. 👀
Consumer surveys:

you can conduct surveys with a representative sample of your target audience. For example, ask questions aimed 👁️‍🗨️ at measuring your brand awareness, such as whether they know your brand, whether they remember your slogan or logo, or whether they have ever purchased your products or services. All of this will help you know where to position yourself in relation to your competitors. 🥇
Social media analysis: feel free to monitor mentions of your brand on different social media and analyze the engagement generated with likes, shares or even comments. Always think that the more your brand is mentioned, the more and more engagement it generates. 💟

Market share:

the higher your market share, the more recognition and trust you will have from your consumers. ✨

Website traffic:

regularly check your website statistics (number of unique visitors, sessions, bounce rate, page views, traffic from organic searches).
Conclusion: notoriety def
Well, I think you now know enough about notoriety. That's why I suggest you to go on with some questions that are asked the most often! 👇🏼
What is the synonym notoriety?
Notoriety has several synonyms. Nevertheless, let's discover together, the most known ones: 👇🏼
◼️ Celebrity.
◼️Renom.
◼️Renommée.
◼️Gloire.
◼️Popularité.
◼️Réputation.
◼️Vogue.
◼️En increase.
◼️Nom.
What makes a good business reputation ?
It's very simple. A good business reputation is about establishing specific outcomes to increase the recognition and visibility of a brand or company. This necessarily involves setting clear and measurable goals ⚽ to increase awareness with your target audience.
So this can include increasing brand recognition, improving online visibility, building a positive reputation, or expanding the audience. 👀
What are the different types of reputation ?
Even though they have a word in common, they are nevertheless quite different, and here are the reasons why:
🔵 Public awareness: refers to the general or overall awareness of a person, company or entity among the general public. It is measured by the recognition and visibility a person or company may have among a range ☂️ of people, whether directly involved in the field of activity or not.
🟣 Brand awareness: focuses specifically on the recognition and perception a brand has with its target audience. It measures the familiarity, positive association 🧘🏼 and preference of a brand over its competitors in the minds of consumers.
That's it, that's the end of this article about company reputation ! See you soon for more adventures. 🥰