If you're not already on LinkedIn, now is a good time to sign up. You may be wondering why we would recommend it with so much authority. Well, let the statistics speak for themselves. LinkedIn is a professional networking platform.  It currently has over 660 million uses.  You get access to connections from over 200 countries.  
LinkedIn also hosts over 30 million businesses. The potential to make inroads in B2B is huge. The number of members will keep on growing. According to the platform, every single second, two people are joining LinkedIn.  🤑
The platform provides a fantastic place to reach professionals. It has become a popular knowledge and opportunity source. But, that is not all; you could improve your visibility on the search engine by having a LinkedIn account. 
Our article will answer the question, can LinkedIn improve your website's ranking? 🚀
LinkedIn Ranking and SEO
Search engine optimization is a fantastic way to improve your website's ranking. You take the necessary measures to increase your visibility online. Such measures include ensuring fast page loading speeds. You pay attention to keywords and use content generation to establish yourself as an authority.   
But, do you know you could be missing out by not optimizing your LinkedIn profile for SEO. 
LinkedIn can help you ranking, but let's see how.
1. Consider LinkedIn as so much more than a Professional Networking Platform
Other than networking for business opportunities, members use LinkedIn as a search engine. It is especially true for client acquisition and other business opportunities. Many people consider the content on LinkedIn as trustworthy and high-quality. You can also be sure of fresh content every single day.   
Create a powerful, impactful profile that showcases your strongest points. Google will typically show LinkedIn profiles in its results. When you appear on the top results, the visitor's likelihood of coming to your website is very high.  You get to build organic audiences without having to spend any money.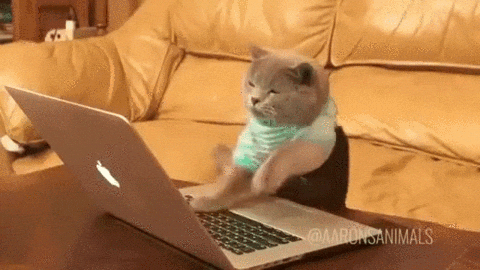 2. Optimize Your LinkedIn for Search Engines
Think about everything you do on your website regarding SEO. Now do the same on your LinkedIn. 
Optimize With the Right Keywords : 
You already know what keywords your audiences use in search queries. Use these keywords in your LinkedIn profile and any copy you have. 
Have keywords in the taglines about section, experience, and skills. Take advantage of the long tail and short tail keywords for higher visibility.  
Focus on specific areas such as the description area, specialization, and showcase page. Remember, you have a restriction on the characters you can use. The description, for example, is only 100 and the specialization about 250.  
But, with a careful thought process, you can craft a unique, keyword-rich message. However, do not stuff keywords making the content lose meaning. You are writing for audiences and not crawlers. Google may penalize you if they catch you misusing keywords.  
Take your time to do keyword research if you have not done it before. There are tools you can use, such as the Google keyword planner.   
Focus On High-Quality Backlinks and Content : 
LinkedIn provides an excellent platform for anyone who wants an online presence. By creating relevant and engaging content, you will start to get followers. The content must be relevant and engaging. 
It would be best if you remembered to be consistent; otherwise, you will lose followers. Remember, every minute someone is churning out content. So you must fight for top-of-mind awareness by being very active. Encourage people to share, comment, and like your post.  
Link all the content you put on your LinkedIn to your website. High-quality backlinks are critical components in SEO. Google algorithms also consider backlinks for rankings. When audiences see you as an authority, they will most likely want more content from you. You will see more traffic to your website. 
The search engines will also take note resulting in better ranking. Link building can be difficult, so it pays to do it well. If you are struggling with it, you can get professional help with acquiring high-quality backlinks. You can explain your expectations and goals for your website with experts who know the ins and outs of link building. Visit LinkDoctor for more details.
Optimize Your URL and Images : 
 LinkedIn allows you to customize your URL. It significantly improves the chances of the search engines finding you. Include the details that would make you stand out. 
Remember to optimize your images as well. Have titles or descriptions with relevant keywords. You want to help the search engines with indexing.   
3. Network, Engage and Interact
You want to position yourself as an authority within the industry. Networking is critical because you needed to build your connections. Join groups that add value to your industry or profession. Take part in group discussions, and do not be afraid to share your opinions.  
Such forums are also fantastic information sources.  You get to see what people need in terms of content. You can then publish articles on the platform or your website that directly respond to the need.  
Be strategic about what you say so that you push your brand without it being too obvious.  If you do it well, you can become the go-to source for information. With recognition and trust, you will build organic audiences.  
4. Keep Monitoring and Create engagement 
A good practice when running a website is to keep up with the analytics. It helps to know what is working and what you may need to let go of.
 The same applies to everything you do on your LinkedIn account. Keep up with the analytics for valuable insights. The platform has the necessary tools to generate the analytics, scheduling your post and generate engagement.

You also get to see which posts make the most impressions and so much more.  
Final Thoughts
Can LinkedIn help improve your website's ranking? The answer is a resounding yes. Please take advantage of the opportunities available, as we have highlighted above. 😎
Some of the most powerful tools you have are proper use of keywords, both long tail, and short tail. Remember to analyze everything you do so that you can make changes if necessary.