The best alternative to Dux-Soup is Waalaxy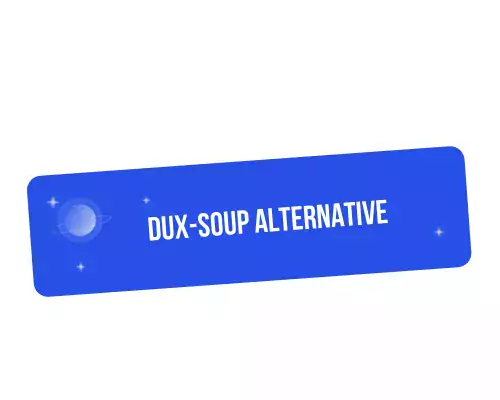 3

min
Have you thought about the security of your account? 🤨 Dux-Soup is not a secure tool. Isn't having your account suspended or banned too much of a risk?
Automating your LinkedIn prospecting requires the right tool.
The best alternative to Dux-Soup
Tools like Dux-Soup, in addition to not being easy to use, are not secure for your account. No matter what your business is, if prospecting is the core of your acquisition, you need to choose a reliable, secure and above all efficient tool.
Optimizing and automating your LinkedIn prospecting should be simple.
You don't want to look like a spammer to your future prospects, your brand image would take a hit. We suggest you discover Waalaxy.
The best alternative to Dux-Soup. We simulate human behavior by setting up daily limits, allowing you to prospect safely. We detect risky behaviors, and set up alerts to anticipate LinkedIn's algorithm.
To go even further, we simulate the behavior with an algorithm, allowing you to never be detected by LinkedIn.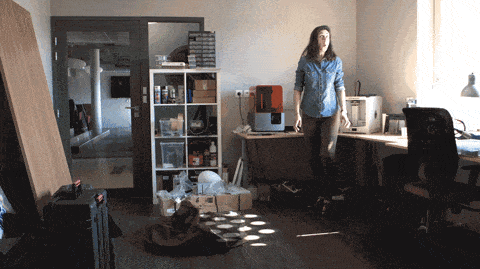 Waalaxy allows you to :
Visiting and following up on profiles.
Sending personalized messages on LinkedIn.
Automated and personalized invitation requests.
Automated sequences and transactional scenarios.
Import of contacts in CSV.
Export emails to CSV.
Centralized dashboard.
Unlimited quotas.
Multi-channel sequences with LinkedIn and emailing.
Access to auto-imports.
Email enrichment.
A/B testing.
But since a picture is worth 1000 words 😜 :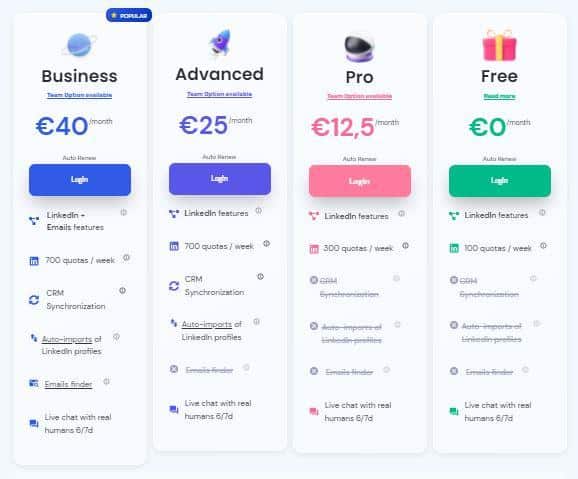 Our strong point is our usability. Fast, simple and easy to use with 24 hour live support and detailed tutorials!
Our goal?
To make your prospecting as easy as possible and not make it a thankless task. Send automatic LinkedIn invitations with just a few clicks and ultra-personalized. 🔥
Your LinkedIn account may be vulnerable to Dux-Soup
Dangerous for your account, because it doesn't set any limits. It also does not simulate human behavior and you will get detected very quickly. Banning, suspension… this is what awaits your account if you are not careful.
Dux-Soup represents a risk of being banned by LinkedIn since the actions you will perform from this software will modify the HTML code of LinkedIn.
You will then just have to create a new account and start all over again! 🤪
Waalaxy simulates human behavior and doesn't exceed the daily quota of actions, so you won't look like a robot, even if you use one!
Dux-Soup does not offer scenarios for LinkedIn
Our feature is exclusive. You won't find it on any other tool. You needed even more automation? We have done it.
A way to save you even more time with our LinkedIn scripts. You schedule your actions while adding conditions. Messages read, unread…
At the moment we offer 14 optimized script templates to increase your conversion rate.
Discover how to get more than 51% response to your prospecting with our latest article. If you are interested in transactional scenarios, our detailed article will explain everything in detail.
Multi-account? Not available on this tool
With Dux-Soup you don't have access to the dashboard to manage your activity on LinkedIn.
While this tool is among the first in the field of LinkedIn automation, it seems that it stopped short of evolving to make the user experience easier or stand out.
Finally, Dux-Soup does not allow multi-account use, although in some cases the Enterprise offer can bring many advantages such as grouping all your LinkedIn accounts on a single interface.
Waalaxy will bring you :
New customers in your business.
More visitors to your landing page.
Boost the retention power of your marketing strategy.
Now you know that you should forget about Dux-Soup and use Waalaxy instead! 🚀