We talk about it on all our articles, we're boring you with it. Today, it's THE moment. The fateful moment. The moment when we show you step by step the ultimate guide to creating a persona according to your target. Come on, let's get into the heat 🔥 of the action. Before we get into the mythical persona development, it's good to remember what it is. So, tell us everything Jamy, what is a persona?
Definition of a marketing persona
It's important to think carefully about the development of your persona, as it is a fictional portrait of your ideal customer.
Of course, it will be based on your market research. You want to sell a product or a service? You need to know who you are going to sell it to and gather information.
These fictitious representations will therefore have to represent the image 😻 of your perfect customer. You will have to determine several traits to your persona that we will break down into several parts.
The persona's personal information
His name.
First name.
The age.
His/her sex.
The family situation 💍 or marital status.
The place where he lives.
The social networks he uses.
The behavior of internet use.
Professional information
His profession.
The sector of activity.
His salary.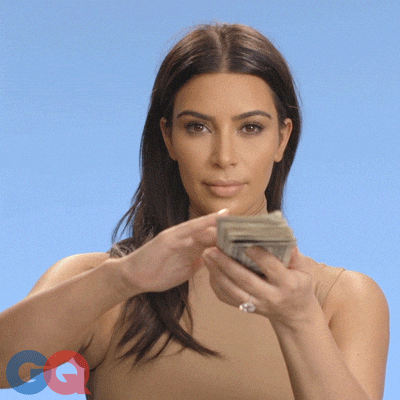 His function in the company (if you are aiming at a BtoC target).
His typical day at work.
His user preferences ❤️
Your product information for your persona
His reasons for turning to your product.
His specificity or specificities.
His buying behavior.
Does he buy online 💻 or in a store?
Why does he like the product?
What we have listed is only a small part of what you can put in to flesh out your persona. You can also add relevant information that will be useful to sell your offer.
Why make a persona?
When you want to set up an offer, you need to create a persona. You are not going to sell a word processor to a farmer 🐮. So it's important to have a profile in mind so that you can meet the needs of your prospects.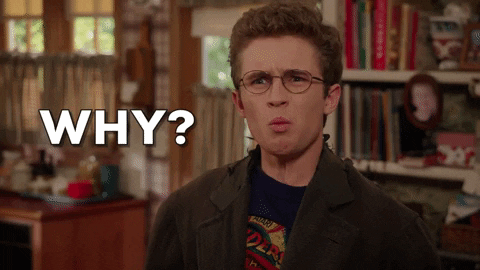 It is essential to develop your fictitious customer in order to generate leads. By setting this up, you will be able to answer :
His or her needs.
His expectations.
Any pain points or frustrations.
Knowing the user journey.
You will thus complete what is called a marketing pipeline. The marketing pipeline is a process in which your potential lead will become a real customer. It is in order to know the needs of your target 🎯 that the persona is set up.
How to set up a buyer persona?
Now comes the fun part 🥳. We're going to talk about how to develop your persona. We're going to start with these two scenarios:
The BtoB persona.
The BtoC persona.
You will also be introduced to some tools to create amazing personas.
The BtoB persona
The term BtoB means "Business to Business". It means that you are going to sell your product to one or more professionals.
So you can potentially target a company. The difficulty is that a company can have several personas since it will obviously have several segments in its target 🎯. Let's first study what we need for the creation of a good BtoB persona:
The name of the company.
The company's characteristics.
The workforce.
Its stakes.
Its constraints.
The objectives that the company must achieve.
Example #1: BtoB Persona
So that you can establish your own persona, we will take a fictitious example that you can adapt later to your own offer. You are a company specialized in ergonomic office chairs. You want to sell in France to professionals who work in offices, or even to Coworking spaces. You will have to find the right person (the one who will manage the supplies) and target them as well as possible. We will therefore need the personal information of this potential target.
Name : LEGRAND
First name : Aurélie
Age : 38 years old
Gender: Female
Marital status : Married, two children
Place of residence : Montpellier
Social networks used: Facebook and Pinterest Internet usage : Regularly
We have the basic information, let's move on to the professional information.
Profession : Office Manager
Business sector : Studies and consulting Salary: 2800€ ($)
Function in the company : Manage the strategy but also the orders of materials
Typical day : She arrives at work at 9am. She starts her missions which are defined at the beginning of the week and she makes sure that each collaborator has what he needs. If she has to welcome a newcomer, she takes the trouble to ask him what he prefers in terms of equipment and orders what the company needs.
User preferences : She uses a PC and uses Google Chrome
Now we'll need thecompany's information.
Company name: X Strategy
Company characteristics : Communication agency
Number of employees: 25
Its challenges : To accompany its customers in their digital communication.
Its constraints: To offer the best to customers by improving the well-being of employees The objectives that the company must achieve: Increase the turnover and their internal recruitment Here, we have only basic information (but which remains important). We can start with this information and then expand on it.
The typical BtoC persona
We have seen the Btob target, we will now move on to a BtoC target. The process of creating a BtoC persona is more or less the same as a BtoB target.
The term BtoC stands for "Business to consumer" and it means that you are going to sell 💰 a product or a service to an individual. Without further ado, let's move on to an example of a B2C persona.
Example #2: Creating a BtoC persona
You specialize in selling socks online. You have just started and your target audience is in France. So we'll start with the personal information of the potential lead.
Name: Martin
First name: Clémence
Age: 27 years old
Gender: Female
Marital status : Single, no children
Place of residence : France
Social networks used: Facebook, Instagram, Twitter
Internet usage: Very comfortable with using new digital tools. She prefers to order online rather than in-store.
We will also need her professional data.
Profession: Community manager
Business sector : Advertising Salary : 1500€ (€)
Function in the company : In charge of the social media management of the company Typical day : She can work from home or in person. She sits at her desk and starts to analyze the different results of her previous actions and plans future communications. User preferences: She uses a PC and uses Google Chrome Well, making her persona like we just did is possible but it's not very graphical and not aesthetically pleasing 👀.
So we're going to show you the tools you can use to create your persona.
Create a persona with Hubspot
You can totally use this tool to create your persona. We'll show you what it looks like.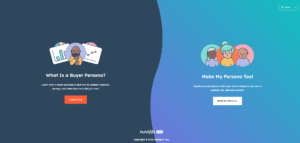 When you create a persona, the interest lies in the visual aspect of it. The closer it is to reality, the more your product will match the expectations of your potential prospect.
Of course, you can create as many personas 🤯 as possible if it stays in your marketing strategy. Let's get into the nitty gritty of creating a persona on Hubspot:
Go to the site and click on "create a persona".
Select an avatar (the one that will be the closest visually to your target).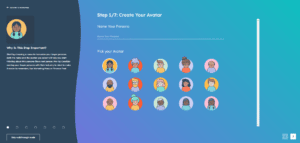 Don't forget to name it.
Then select the age range and the level of education.
Choose the sector of activity and the number of employees of the company in which the target works.
Fill in the job title, performance indicators and supervisor (if any).
Fill in the objectives, challenges, and responsibilities.
Add the tools the target uses as well as his/her means of communication.
Include professional sources of information.
When finished, you will have a summary of your persona.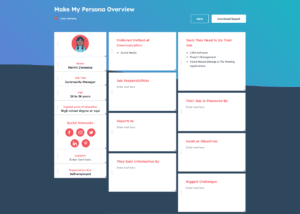 The advantages
Using Hubspot has several advantages:
It's free.
The tool is very intuitive.
It is a good base to start.
You can add sections.
The disadvantages
There are a few minor drawbacks to creating a persona with Hupbspot:
You can't put a photo, a photo of a real person (putting a real photo helps you target your potential prospect even better).
So you are limited in terms of personalization.
For a start, using this tool will be perfect for creating your persona. You won't have to worry about writing everything down, you'll just have to fill in ✒️ the different information.
Create a persona with Illustrator
Illustrator is part of the Adobe suite. So, basically, it's not for the purpose of creating personas that it was designed but, you will have the chance to let your imagination run wild. There are no stopping points since you can really start with what you want. Here is my method but you can largely be inspired by it if you have the Adobe suite.
Start by logging in and opening the software.
Create a new file, you can choose the sizes (I like the square format, so I choose a 1500 x 1500 format ).
Once you are on the white page, you will have to choose a portrait for your ideal client on a free image site (you have Pexels).
Import your photo.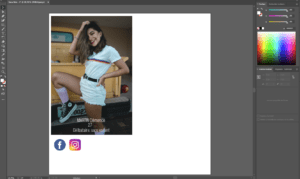 Add the information you need.
Use pictograms for social networking.
The more visual and personalized your persona is, the more you can use it.
The benefits of using Illustrator
The biggest advantage ❤️ of Illustrator is that you can customize it to the extreme. You will be able to:
Choose the font on your persona.
Draw your persona yourself if you feel like it (but we advise you to choose a photo of a real person).
Put the colors you want to put forward.
The disadvantages
Despite its big advantages, you still have to take into account the fact that:
Illustrator is not free, you need a license (and not a cracked software).
You need to know your way around to get the hang of the tool.
Persona template with Canva
We are not going to describe what Canva is. Okay, it's the tool of choice for community managers. You can quickly create small visuals for your networks or presentations (templates) for your business meetings for example. To make a persona on Canva, you can start from scratch. Or you can use a template. For this, you will have to :
Log in to Canva ✅ (nothing illogical yet).
Type persona in the search bar.
Choose the one you like the most.
Fill in the information if it's a template.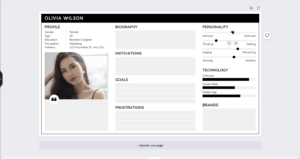 Benefits
If it is the preferred tool of Community Managers it is for several reasons:
The tool is super intuitive 🤯.
All you have to do is fill in the fields for the persona.
You can very well customize it to the extreme.
Disadvantages
If you want the templates, you will have to update your account and take a paid plan. Otherwise you will have to do it yourself from A to Z.
Create a persona online with UXpressia
There are many tools to help you create a persona and one of them is Uxpressia. All you have to do is create an account (you can sign up using a Google account) and then you can enter all the data concerning the creation of a relevant persona. So you will need to:
Click on "Add New" for the creation of your typical customer.
Select "Persona" then "Blank persona".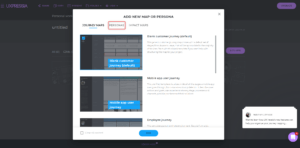 Fill in the first and last name of the persona.
Add the photo.
Fill in the demographic data.
Fill in his goals, objectives, motivations…
You can of course change the information on the tool.
The advantages
Great possibility of customization to make your persona with UXpressia.
You can also create other documents (like the user journey, an empathy card).
The disadvantages
Even if you can change the information of your persona, the tool is only available in English for the moment.
What about persona generators?
There are also small online tools that are persona generators. We will introduce you to sowaycom.com. You will fill in data about your persona as you are asked questions, such as :
First and last name.
Age.
His/her education level.
Personal situation.
The number of children.
His/her place of residence.
Favorite book.
Personal goals.
Company size.
His professional situation.
His sector of activity.
The department in which he works.
Etc…
It's very intuitive since you'll only have to answer the questions you're asked. Once you have completed all the information, you will have a persona sheet generated by the software.
Conclusion of the article: Creating a persona
In this article, we have seen the definition of a persona and its usefulness. For marketing purposes, the persona is used to define the needs and pain points of your potential customer towards your product.
It is used to ask yourself if your offer corresponds to the customer's demand. It is important to have personal and professional information and all data related to your product or persona. You will have to take into account the challenges your persona is facing, what can slow him down at the time of purchase 💰 etc…
Making a persona is part of your marketing strategy, it is essential to spend time on it and use the tools that you think are most suitable. We quoted you :
Hubspot.
Illustrator.
Canva.
UXpressia.
Of course, there are others that you can use to learn about the needs and challenges 🩸 of your potential customers.
FAQ of the article : Create a persona
In order to go further in the creation of persona, we will now move to a small FAQ to try to answer some side questions related to the persona.
What is a buyer persona?
In a marketing strategy, a buyer persona is the portrait of your ideal customer. It's an essential step in order to succeed in your sales and marketing and to choose the right channel for your strategy.
This allows you to give life to a potential 🎯 customer who will therefore be likely to buy your product or service. You will have to respond to their issues, expectations and needs.
You will then have to be able to collect information so that this typical customer is as close as possible to your real customer.
Where to profile your persona?
To begin with, your persona can be done on a sheet of paper, on Word or even on a Powerpoint. You will have to note down the essential information that we find most of the time in the persona.
But there are software or websites on which you can set up your persona. We prefer to have a nice visual on the persona since the brain will have less need to linger on lines.
The information will be visible at a glance 👁️ if you do it graphically. And as you consult, you'll eventually get to know it inside and out.
The other method to create your persona
You can also very well collect information directly from the targets you have targeted.
A bit like the principle of Inbound marketing, you can very well conduct surveys with people to know what kind of product or service they would like to have.
Let's say you want to be an entrepreneur but you don't know what you really want to do. You can very well launch campaigns by asking people questions on LinkedIn.
When you are on LinkedIn, prepare a list of questions and start asking them to people:
What type of product would you like to ❤️ have?
What do you need to have?
What are your expectations when using X type software?
How do you choose the final product when there are several solutions 🤔?
Etc…
By collecting this data, you will be able to build a persona that will reflect the reality of the market since you will be looking for information directly from the people concerned.
We've come to the end of this article and you now have all the keys 🔑 in hand to create a persona.