Reaching out to prospects or recruiting potential candidates can be a very time-consuming recruitment process. That's why, in this article, we will show you how to write the best Cold Recruiting Email Template! 🤩
Find out all our tips and tricks about prospecting in this complete guide. 👈
Cold Recruiting Email Template
Cold email outreach may be frightening at best, and a complete waste of time at worst. 🙊
A good cold emailing outreach approach is critical for a recruiter, and it may set you apart from the pack. Recruiters may easily create relationships with both prospects and clients while maintaining focused on the greater picture by using a cold recruiting email template. 🤓
With hundreds of emails competing for the attention of candidates and clients, there's a strong possibility yours will never be viewed, let alone responded to. 😬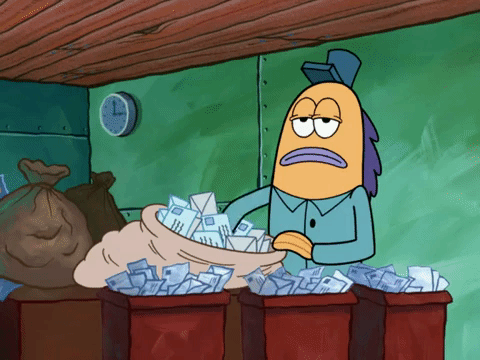 Only around ten percent of cold emails receive a response. Your emails must stand out and make a fantastic first impression in order to boost your chances of receiving a response. 💫
15 Cold Recruiting Email Examples
In order to help you do that, we've put together a few cold recruitment email templates that our users have found to receive a 51% acceptance rate and provide outstanding outcomes. 👀
We've used a wide selection of cold recruiting templates, that were sent out as part of email campaigns (using Waalaxy), 🚀 which were aimed at attracting and engaging passive prospects.
Let's have a look a these cold recruiting email templates that you can copy-paste. ✍️
To Show Appreciation:
It's reasonable to assume that recruiters pay close attention to experienced prospects with good professional backgrounds. If you approach them with a generic message that you've sent to a hundred other individuals, they're likely to see it and put you on read ✔️ (like your ex did, haha I'm kidding!) 😂
That's why you need to be detailed and demonstrate that you spent time learning about them. When you explain why you're contacting them instead of someone else, you're far more likely to obtain a response and keep their attention. 🤗
Let's have a look at some of the templates that might help you with this strategy. 👇 Plus, 3 bulletproof templates for connection requests, that work every time. ⚡
Cold Email Template #1: The Cool Approach
---
Recruiting Email Template #2: The Stalker
---
Template Cold Recruiting #3: The Blogger
---
Cold Recruiting Email Template #4: The Oscar
---
Cold Recruiting Template #5: The Admirer
---
To Find More Specific Roles:
Every job merits attention, but when it comes to the most difficult, you must go above and above to pique the interest of the top candidates. 🌟
This doesn't mean you have to go on and on about the position and the prospect, but being more explicit about both might be the difference between a scheduled interview and them leaving you on read (again). 😅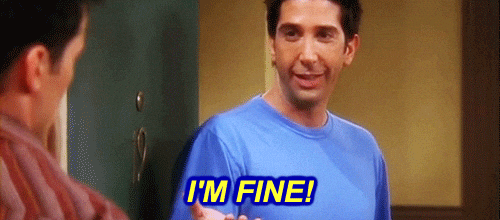 Try highlighting some of the most important components of the job description and explaining why some of the intricacies of their work make them the best candidate for the position. You might, for example, include a link to an onboarding video to help them understand what to expect. 👷
Use some of these templates in order to get a call with your candidate. 👇
Template Cold Recruiting
#6: The Designer
---
Cold Recruiting Email Template #7: The Geek
---
Recruiting Email Template #8: The Crypto
---
Cold Recruiting Template #9: The Expert
---
Cold Email Template #10: The Coder
---
To Build Future Relationships:
While setting up a meeting should always be your primary priority, you may approach the prospects in a variety of methods. 📆 If you locate a candidate that fits the job you're looking for but has recently started working for their present company, you can ask for references and keep in touch for future vacancies. 😊
This also applies to strong possibilities for which you don't currently have a position but you find a prospect who suits the profile you're looking for. 🧐 You may strengthen your relationship with them by developing a mutual connection and keeping them informed so that when an opportunity arises, you are the first person they think of. 🤝
Cold Recruiting Email Template #11: The Shy
---
Recruiting Email Template #12: The Friendly
---
Template Cold Recruiting #13: The Specialist
---
Cold Recruiting Template #14: The Hacker
---
Cold Email Template #15: The Connection
---
How do I write write a good recruitment email?
For email outreach efforts in the recruitment process, companies are embracing the "quality over quantity" strategy. 💎
Bulk emails are being replaced with sales emails that have been thoroughly studied and customized for each recipient, showcasing their previous work, projects, and how they relate to the outreach email. 😉
The AIDA model is one technique that is helping recruiters generate better email content: AIDA is an acronym that stands for Attention, Interest, Desire, and Action. ✨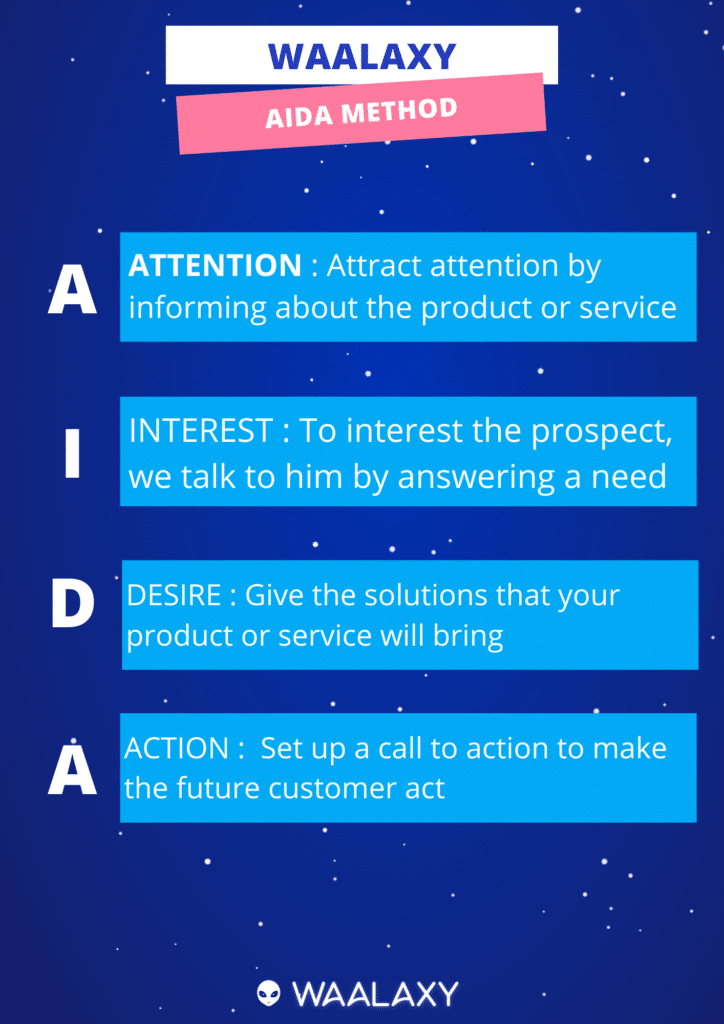 7 Tips for Cold Recruiting Email Template
So, how can you create an effective cold recruiting email template that gets opened and clicked? 🤔
Cold emailing for recruitment is both an art and a science. There are a number of tricks that can assist you in writing effective cold email sequences. You can only design a successful recruitment email campaign that promotes engagement by combining these aspects. 👌
Furthermore, find out what are the 14 cold emailing mistakes to avoid! 😥
Below are some guidelines we've developed throughout the course of composing and monitoring hundreds of cold email campaigns. 🙏
1. Search for the Right Candidates:
It's not a good idea for a recruiter to send out a standard email for every candidate. It comes across as spammy and lowers your chances of establishing a positive first impression. 🤐
Furthermore, there's no assurance that everyone you contact will be a good match. 💔
As a result, contacting the proper job seekers is critical to the effectiveness of your cold emailing recruiting efforts. You could save time and locate an excellent candidate by performing an effecive search, in order to make sure you find the right person! 🥰
To get your sourcing emails off to a good start, look through LinkedIn and other job boards to develop your own list of suitable prospects. 🤓
These are the items you should look into when conducting your research:
Qualifications and skills of the applicant.
Their overall experiences.
Their professional ambitions.
Their current work situation and position.
This can help you filter down the pool of candidates to those who are a great fit for the position you're trying to fill. 🏊‍♀️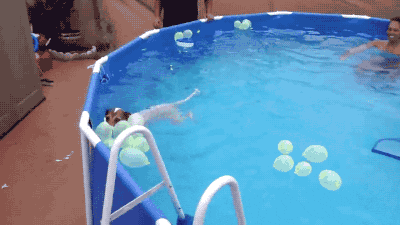 You may also look at their professional experiences while researching job candidates on LinkedIn to determine whether they'd be a good fit. 🤝
This will also allow you to discover more about the candidate, which will help you personalize your message later on. 😎
You may even use this as an opportunity to get to know your potential customer better, maybe you and the prospect have mutual connections that you may leverage to break the ice. 🧊
You might also show your support by liking and commenting on one of their posts. Even the slightest contact, like visiting or following their profile, can increase the effectiveness of your cold outreach. ❄️
2. Spend Time in the Email Subject Line:
Subject lines are not given enough credit! 🤫
64% of email recipients decide whether or not to open emails depending on the subject line. So, while you should concentrate on the writing and the visuals for your cold recruiting email template, don't overlook the value of a strong subject line. ⚡
Short, detailed, and actionable subject lines are more likely to be opened. The topic line of most smartphones is only displayed for five or six words. Because 41% of emails are now viewed on mobile devices, it's critical to keep your subject lines short and clear. 💧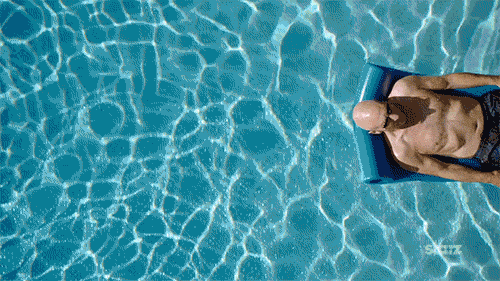 According to statistics, emails with customized subject lines are 26% more likely to be opened than ones without. 🧐
Consider providing important information in your subject lines to get more opening and response rates. This way, the recipient knows what to anticipate when they read the email – and if it's worth their time. 💁‍♀️
Running A/B testing is a wonderful approach to see how effective your subject lines are. Send two alternative subject lines to two separate groups and compare the results. 🏆 This will assist you in comprehending the behavior of your target audience and analyzing the "why" behind it.
Therefore, we've written this article to show you how to write killer email subject lines! 🔥
3. Don't Forget to Personalize it:
On average, professionals send and receive 121 emails every day. That means you're up against hundreds of other emails for your prospect's attention every day. 🤯
Personalization in your recruiting templates has been shown to enhance open and click-through rates, as well as increase your ROI and income. 💰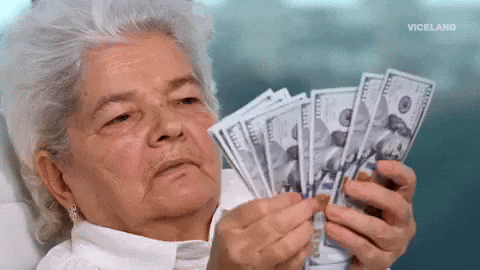 One aspect of customizing your recruiting templates is to do so. A prospecting CRM, like Waalaxy, can handle the other half of the task, allowing you to not only consolidate data from many sources and campaigns, but also to construct automatic scheduled email campaigns. ⌚
Waalaxy's ease of use and strong features will appeal to anyone who is just getting started with email campaigns or who is an experienced email marketer. There's no learning curve. 📈
As a result, you can get started right away and build a variety of recruitment email templates for both your applicants and clients. 🥰
4. What should I say in a recruitment email? Focus on Them, Not You!
This is the most common mistake I see even the most experienced recruiters make. 😖
The email is about them, not about you. Tell them what you can do for them rather than what you can do for yourself. The more value you can offer in your emails, the more likely people are to respond. 🗣️ As a consequence, getting them to perform the actions you desire will be lot easier.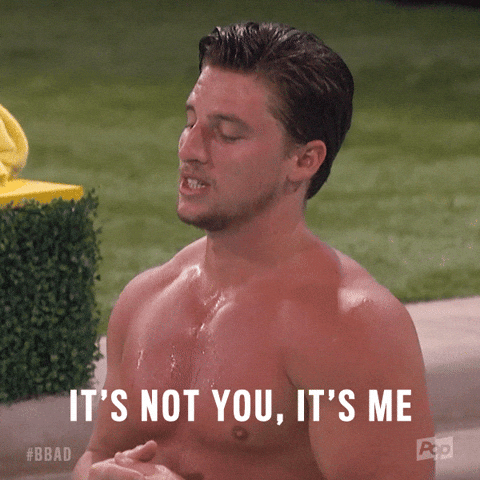 Begin by asking yourself these questions: "What is my value proposition?", "What kind of results can I get for my prospects by using my skills?". These questions will assist you in creating material that will benefit your target. 🧲
It's also vital to keep in mind that different approaches should be created for prospects depending on which stage they're in the acquisition funnel. As a result, build a value-packed discovery email, which is effectively your first email to prospects. 😍
Add case studies, customer success stories, and further social proof of your expertise that drives people to make a purchase to someone who has scheduled a demo with you. 👍
You'll be able to construct a client journey that is contextually relevant to your prospects if you go the additional mile. 💯
5. Keep It Short:
Do you know the 8 seconds rule? 😮 That is the average amount of time a person devotes to a single task! The key to cutting through the clutter and capturing the attention of your applicants or prospects is to be as direct as possible.
Emails containing under 150 words have the highest response rate, according to this B2b lead generation case study. In your cold recruitment emails, you may want to include a lot of information, but receivers may not have the time to read it all. ⌛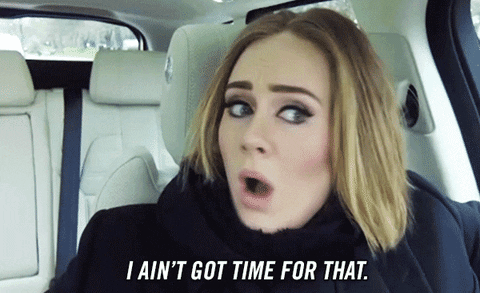 The answer is to be straightforward. 🏹 Make text that is succinct, detailed, and action-oriented. Provide crucial information that your prospects and candidates will find useful. Avoid using buzzwords or jargon in your email text, and keep it basic so that your offer jumps out. 😜
This isn't to say that your cold recruiting email template can't have some individuality or flair, for example make use of emojis to make your messages pop-up. 💥
Making your readers grasp your service and its benefits is the goal of good writing. That is what will motivate people to act. 🎯
6. Apply FOMO:
The email should elicit an emotional response from your recipient. 🤗 The fear of missing out, or FOMO (Fear Of Missing Out), is an emotion that we've observed perform exceptionally well in cold recruitment email templates. Multiple research have been conducted to prove the existence of FOMO. 🛸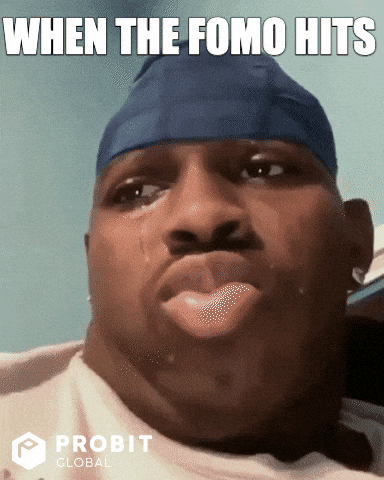 As recruiters, you may create a sense of scarcity or FOMO in your candidates, motivating them to take action. 🏃 You can't be cocky about it, but you may delicately indicate that they don't want to miss out on what you're giving. 😏
7. Use a Highly-focused CTA:
The purpose of designing a cold recruitment email template is to help you communicate with applicants and clients more quickly. However, you must also elicit a reaction or compel them to take action. 🦾 It's time to direct everything toward clicking once you've improved your subject line and email text.
Add a clear call-to-action (CTA) button that indicates the email recipient where to click for further information or to take action.
👉 Here are a few examples of CTAs:
Request a demo call.
Try for free now.
I want my free e-book.
Get a 30% discount.
CTAs in recruiting templates are quite successful since they give an easy approach to increase conversions. CTAs are just eye-catching buttons or links with engaging language, to put it another way. However, A/B testing is required to determine which sorts of CTAs are most effective for your target demographic. 👆
As a recruiter, you may work with a variety of people from various sectors, backgrounds, and degrees of seniority. 🥸 As a result, it's critical to adjust your tone and CTAs to your individual prospect character.
How to send follow-up emails as a sales recruiter?
You've identified a fantastic applicant that meets all of your company's requirements and is an excellent match for an available position. 🤩 Alternatively, a wonderful customer in your niche with a lot of potential. You create the ideal cold email and send it out, but no one responds. 😶 So, what's next?
You need to give them a follow up. 😊
Persistence pays well in both recruitment and sales. Sending a single email to a prospect and waiting for a response is almost never adequate; you're almost likely leaving money on the table. 💸 A good drip campaign is a terrific method to get back on people's radar.
At Waalaxy, we've seen our customers double their response rates just by doing follow-ups. 👀 Sending too many follow-up emails in a short period of time, on the other hand, might easily have you marked as spam, which you'll want to avoid. ⚡
By the way, here's an article to know how to avoid landing in the spam! 😉
How to use automation software for cold emailing?
We know recruiting is a difficult task… 😥
Identifying possible candidates, studying them, reaching out to the finest of them to discover that perfect match, and then following up are all time-consuming tasks. 😵
The interview process will take much longer than it needs to, if you don't use the right tools. 🛠️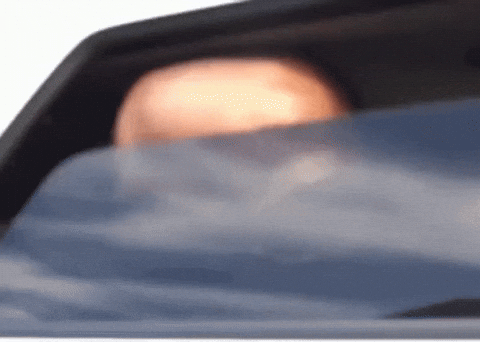 Fortunately, there is automation software that can greatly simplify your life! 🙌
Waalaxy can be used as a fantastic recruitment tool for finding and evaluating applicants on LinkedIn, by creating a multichannel strategy to reach them. 👽
Alternatively, you may outsource the lead generating and job application processes to a recruiting agency. Taking care of it yourself, on the other hand, provides you significantly more control over the recruitment process. 💪
With Waalaxy campaigns, you may reach out to a list of possible applicants and even send many follow-up emails once you've created your list of them, with their contact details. 🌌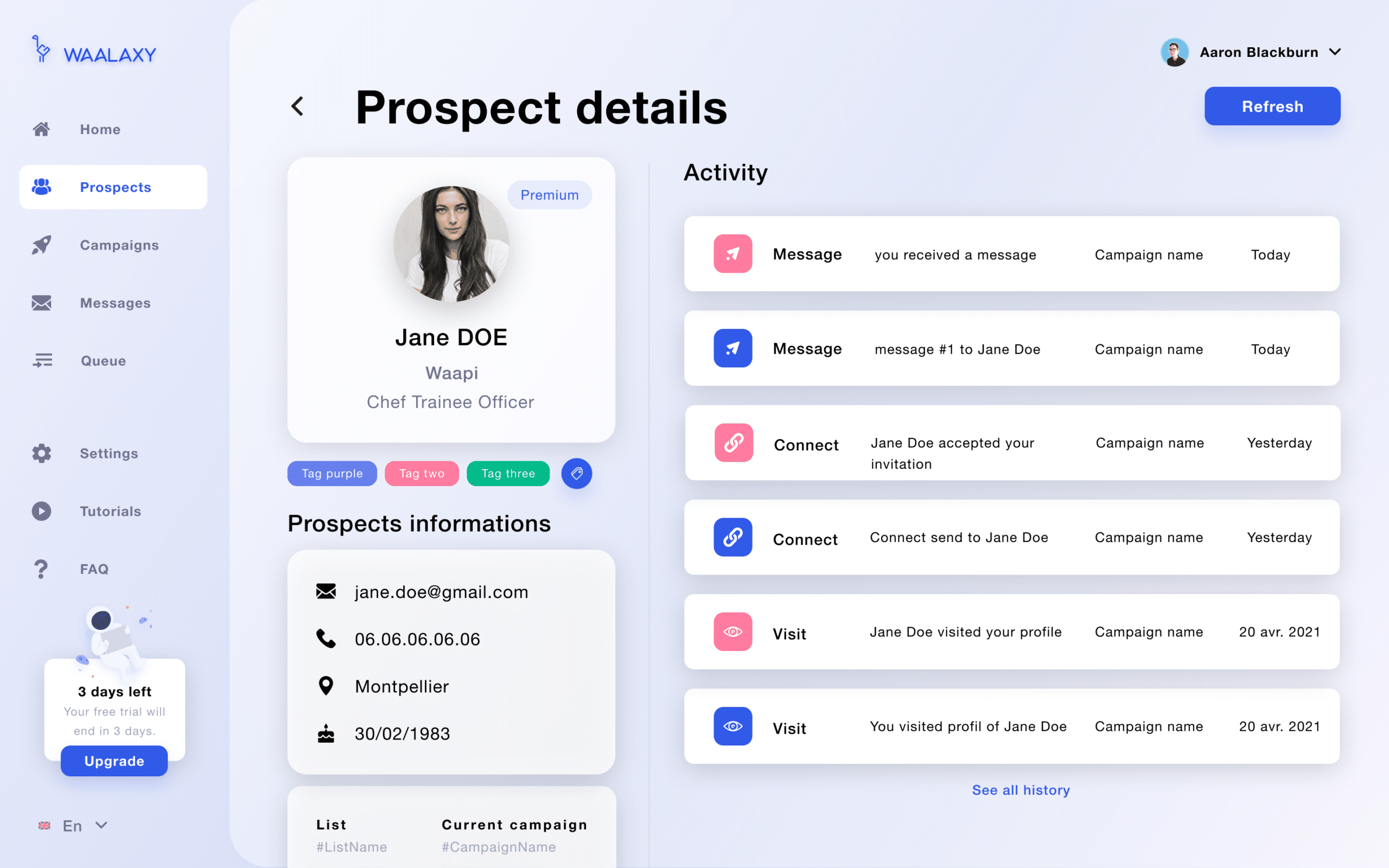 👉 Likewise, you can filter your candidates according to predetermined criteria ("company" filters, "LinkedIn status", "location") or even your own criteria ("tags") and send them specific campaigns for each profile. All this using your Waalaxy CRM!
Find candidate email addresses easily!
Waalaxy's mission is to make multi-channel prospecting as simple as possible, starting with LinkedIn and then moving to cold-email prospecting by using email enrichment. 🤑
However, in order to send excellent cold emails, you'll need to import your prospects' email addresses. 📧
So, if you're linked with your prospect, LinkedIn will provide you the email associated with their LinkedIn account. However, there are times when your connection requests are just not acknowledged. 🤷‍♀️
Even if you find their emails, there's the little matter that these addresses are frequently personal. Prospecting on personal emails is really against the law… 🥵 (Not to mention the fact that it is unpopular).
As a result, we chose to incorporate DropContact with Waalaxy, the market's leading email enrichment service to find the professionnal emails of your prospects. We'll tell you more later… 😉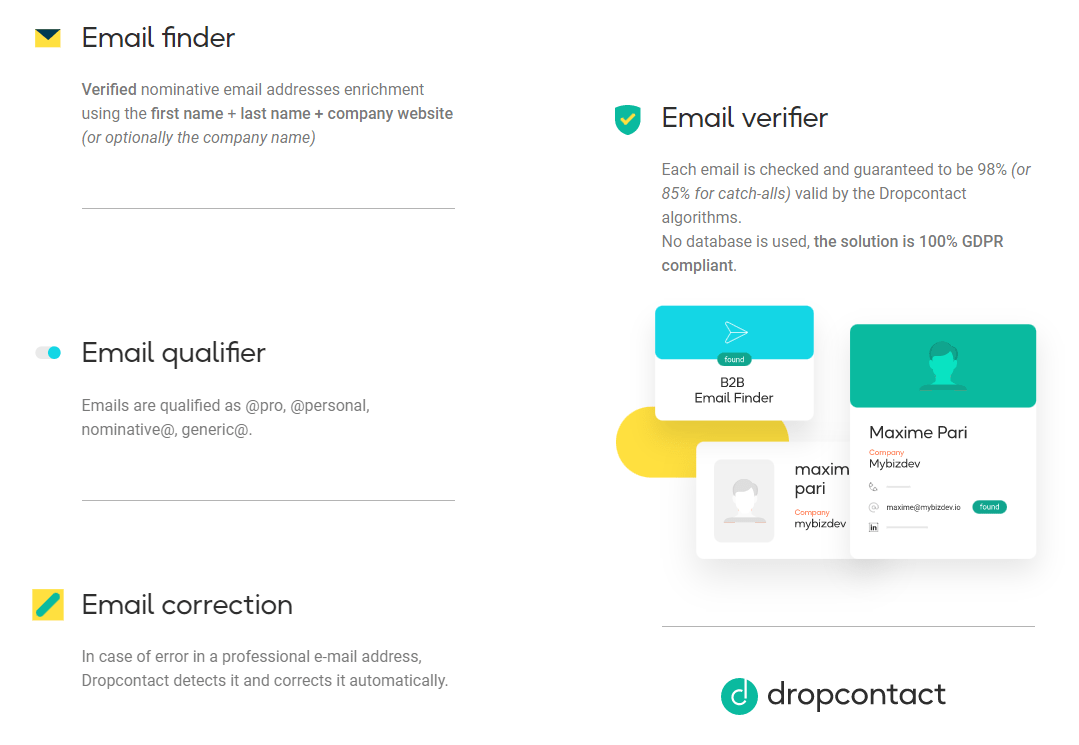 The enrichment of emails allows you to find an email address from contact information such as first name, last name and the company of a prospect. The goal being to be able to contact the prospect via email shortly after. 👇
There are two main types of email enrichment:
Those that work with databases,
Those based on semantics.
To find out more about how it works using Waalaxy sequences, visit this article! 🔥
Conclusion: Cold Recruiting Email Template
Sending a cold recruiting email might be challenging, but it's an important aspect of the hiring process. 🥺
You'll be able to create great recruitment emails in no time if you follow the tips that are in this article. Just continue to experiment with different templates to determine the best way to target your audience. 😍
Whether you got a recommendation or discovered a lead on LinkedIn, you need to stick to the basics: be specific, get to the point, and close with a call to action. 💪
Here's a little recap of the topics we saw:
Cold Recruiting Email Template Use.
15 Cold Recruiting Email Examples.
How to write the best recruiting email?
7 Tips for Cold Recruiting Email Template.
Follow-up Emails for Recruiters.
In addition, consider implementing strong automation tools to handle the time-consuming chores for you to further streamline the interview process. Did you know that you can launch prospecting campaigns in only 10 minutes?💡
You may, for example, personalize emails, store emails as templates, and do a lot more with a powerful email outreach and marketing automation platform like Waalaxy. 🌠
Try Waalaxy Now 👩‍🚀
FAQ of Cold Recruiting Email Template
How to find qualified candidates on LinkedIn?
You might have noticed that the results of a LinkedIn search aren't always completely relevant. What is the explanation behind this? The search algorithm isn't really effective. 🙊
We'll show you how to use LinkedIn's search tool in this article! 🚀
But, you need to master little tricks in order to take full advantage of its potential. Particularly when it comes to the prospect hunt. 🔎
What is the best recruiting email sequence in Waalaxy?
We talked earlier about launching multi-channel campaigns for recruiting. 🧐
It is an excellent choice. The "Saturn" sequence demonstrates the value of a multi-channel strategy while remaining simple. If the prospect accepts, they will receive an invitation, an email if they do not receive the message, and a message if they receive the message on LinkedIn. 🪐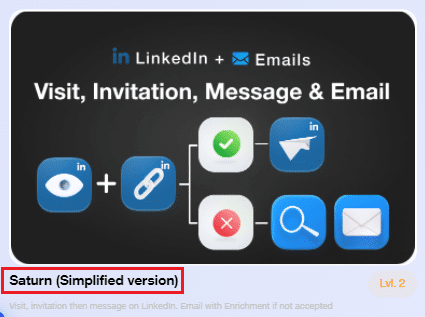 If the prospect is still waiting after a certain number of days, it will conduct an email search with the email finder and send an email. You can do a quick search of the sequence in the Waalaxy app for more details. 👌
Discover how Waalaxy sequences work right here! Plus, discover the new pre-filled templates ready to add to your sequences, inside the app.💥
Now you know everything about writing a good Cold Recruiting Email Template! 😉 Get ready to get the best candidates for your company using automation.