We talk about it on all our blog posts, we're boring you with it. Today is THE moment. The fateful moment. The moment when we show you step by step how to create a marketing persona based on your target marketer. Come on, let's get into the core 🔥 of the action.
Before we jump into creating a mythical buyer persona, it's good to remember what it is. 🤗 So, what is a persona?
Definition of a marketing persona
It's important to think carefully about developing your persona, as it is, in effect, a fictional portrait of your ideal customer. 😎
Of course, this one will be based on your market research. 🧲 You want to sell a product or a service? Then you will have to know who you are going to sell it to and do some information gathering.
So these fictional representations will need to represent the image 😻 of your perfect customer. You will have to determine several traits to your persona that we will cut into several parts.
The persona's personal information
His name.
First name.
The age.
His/her sex.
The family situation 💍 or marital status.
The place where he lives.
The social networks he uses.
The behavior of internet use.
Professional information
His profession.
The sector of activity.
His salary.
His function in the company (if you are aiming at a BtoC target).
His typical day at work.
His user preferences ❤️
Product information for your persona
His reasons for turning to your product.
His specificity or specificities.
His buying behavior.
Does he buy online 💻 or in a store?
Why does he like the product?
What we have listed is only a small part of what you can put in to flesh out your persona. You may very well add relevant information that will be useful in order to sell your offer. 🤑
Why do a persona marketing?
When you want to set up an offer, you are in the need to create a persona. You're not going to sell a word processor to a farmer 🐮. So, it's important to have a profile in mind so that you can meet the needs of your prospects.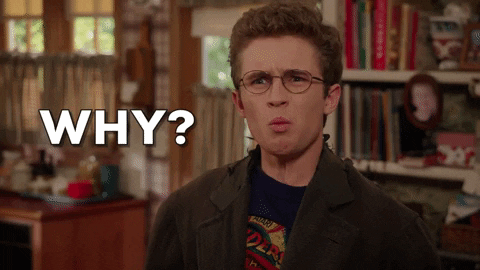 It is essential to develop your fictitious customer in order to generate leads. With this in place, you will be able to answer :
His or her needs.
His or her expectations.
Any pain points or frustrations.
Know the user journey.
You will thus complete what is called a marketing pipeline. The marketing pipeline is a process in which your potential lead will become a real new customer. It is in order to know the needs of your target 🎯 that the persona is set up.
How to do a marketing persona?
Now comes the fun part 🥳. We're going to talk about how to craft your persona. We're going to start with these two scenarios:
The B2b persona.
The BtoC persona.
You'll also be introduced to some tools to create amazing personas.
The BtoB persona
The term B2b stands for "Business to Business". It means that you are going to sell your product to one or more professionals. So, you can potentially target a company. The difficulty is that a company can have several different personas since it will obviously have several segments in its target 🎯. Let's first study what we need for the creation of a good BtoB persona:
The company name.
The company's characteristics.
The workforce.
Its stakes.
Its constraints.
The goals that the company must achieve.
What is a Buyer Persona? Customer Persona Examples Here!
Example #1: Typical BtoB marketing persona
So that you can establish your own persona, we'll take a fictitious example that you can later adapt to your own offering. 🛍️
You are a company specialized in ergonomic office chairs. So you want to sell in France to professionals who work in offices, or even to Coworking spaces. You are then going to have to find the right person (the one who is in charge of managing the supplies) and therefore target it as well as possible.
We will therefore need the personal information of this potential target:
We have the basic information, let's move on to the professional information:
Now we'll need thecompany's information:
Here we only have basic (but still important) information. 🤔 We can start with this info and then expand on it.
Example of a BtoC marketing persona
We have seen the BtoB target, we will now move on to a BtoC target. The process of creating a BtoC persona is much the same as a BtoB target. 🏹 The term BtoC stands for "Business to consumer" and it means that you are going to sell 💰 a product or service to an individual.
Without further ado, let's move on to an example of a B2C persona.
Example #2: Creating a BtoC persona profile
You specialize in selling socks online. 🧦 You've just started and your target audience / audience is in France. So we will start with the personal information of the potential lead.
We will also need her professional data:
Well, making your marketing persona like we just did is possible, but it's not very graphic and not aesthetically pleasing 👀. So we're going to show you the tools you can use to create your persona.
How to create a marketing persona?
Create a marketing persona with Hubspot
You can totally use this tool to create your persona. We show you what it looks like:

When creating a persona, all the interest will lie in the visual of it. The closer it is to reality, the more your product will match the expectations of your potential prospect.
Of course, you can create as many personas 🤯 as possible if it remains in your webmarketing strategy.
Let's get into the nitty gritty of creating a persona on HubSpot:
Go to the site and click on "create a persona".
Select an avatar (the one that will be closer to your target visually).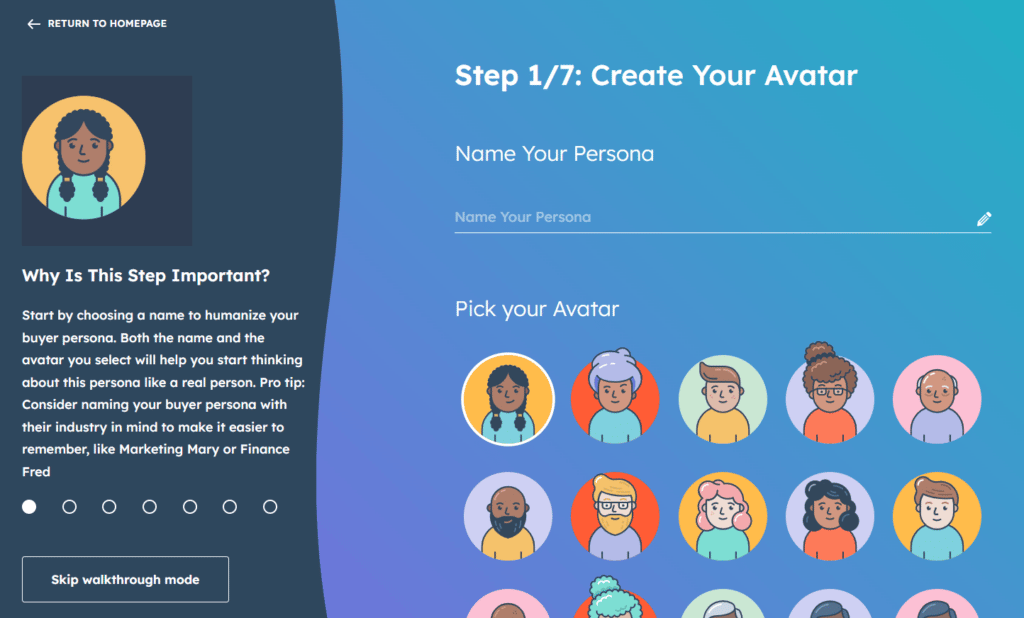 Don't forget to name it.
Then select the age range and the level of education.
Choose the sector of activity and the number of employees of the company in which the target works.
Fill in the job title, performance indicators and supervisor (if any).
Fill in the objectives, challenges and responsibilities.
Add the tools the target uses as well as their means of communication.
Include professional sources of information.
You will have a summary of your persona when finished.
Benefits of HubSpot
Using HubSpot has several advantages 👇
It's free.
The tool is very intuitive.
It is a good base to start with.
You can add sections.
The disadvantages of HubSpot
Still, there are a few minor drawbacks regarding creating a persona with HubSpot: 👇
You can't put a picture, a photo of a real person (putting a real photo helps you target your potential prospect even better).
So you are limited in terms of personalization.
For a start, using this tool will be perfect for creating your persona. You won't have to worry about writing everything down, you'll just have to fill in ✒️ the different information.
Create a marketing persona with Illustrator
Illustrator is an integral part of the Adobe suite. 💻 So, basically, it's not for the purpose of creating personas that it was designed, but you will have the chance to let your imagination run wild.
There are no stopping points since you can really start with whatever you want. Here's my method, but one that you can largely use as inspiration if you have the Adobe suite. ✍️
Start by logging in and opening the software.
Create a new file, you can choose the sizes (I like the square format, so I choose a 1500 x 1500 format ).
Once you are on the white page, you will have to choose a portrait for your ideal client on a free image site (you have Pexels).
Import your photo.
Add the information you need.
Use pictograms for social networking.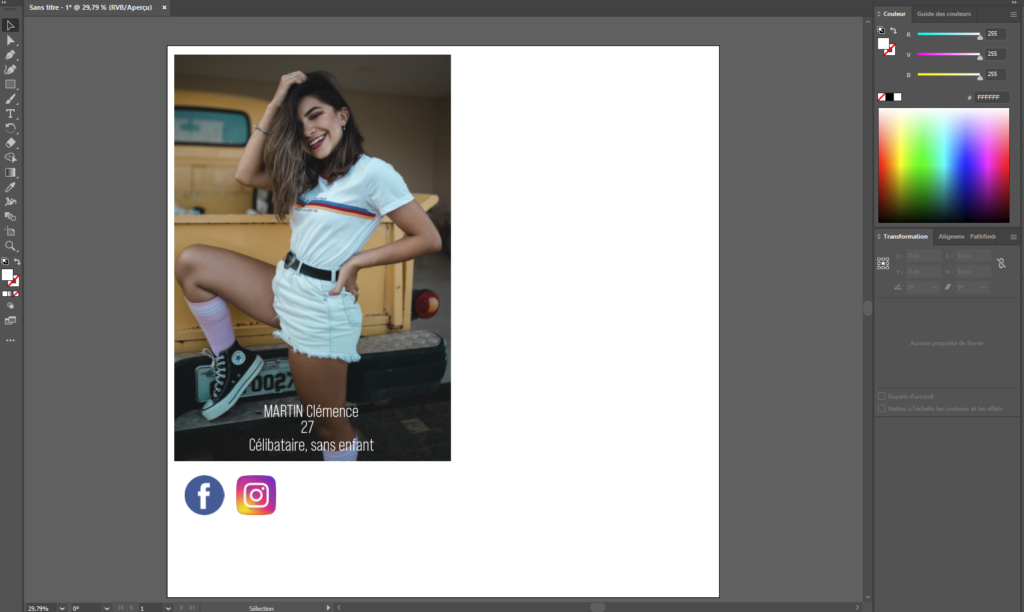 💡 The more visual and personalized your persona is, the more you can use it.
The benefits of using Illustrator
The biggest advantage ❤️ of Illustrator is that you can customize it to the extreme. You will be able to:
Choose the font on your persona.
Draw your persona yourself if you feel like it (but we advise you to choose a photo of a real person).
Put the colors you want to put forward.
Illustrator's drawbacks
In spite of its great advantages, it remains to be taken into account that :
Illustrator is not free, you need a license (and not a cracked software).
You need to know your way around to get the hang of the tool.
Marketing persona template with Canva
We're not going to describe to you what Canva is. 🤩 Well ok, it's the ultimate tool for Community Managers. You can quickly create small visuals for your networks or presentations (templates) for your professional appointments for example. To make a persona on Canva, you can very well start from scratch. Or you can use a template. For this, you will have to :
Log in to Canva ✅ (nothing illogical yet).
Type persona in the search bar.
Choose the one you like the most.
Fill in the information if it's a template.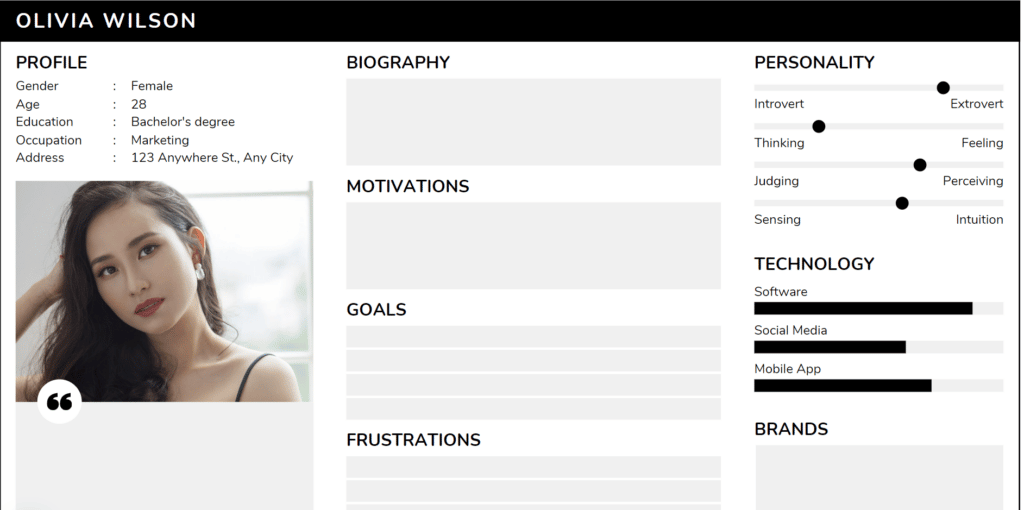 Benefits of Canva
If it is the preferred tool of Community Managers it is for several reasons:
The tool is super intuitive 🤯.
All you have to do is fill in the fields for the persona.
You can very well customize it to the extreme.
Disadvantages of Canva
If you want the templates, you will have to upgrade your account and take a paid plan. Otherwise, you will have to do it yourself from scratch. 🎶
Create a persona online with UXpressia
There are many tools that help you create a persona and one pretty cool tool is UXpressia. 😊
All you'll need to do is create an account (you can sign up using a Google account) and then you can enter all the data about creating a relevant persona.
So you will need to: ⏬
Click on "Add New" for the creation of your sample customer.
Select "MakemyPersona" then "Blank persona".
Fill in the name and surname of the persona.
Add the photo.
Fill in the demographic data.
Fill in his goals, objectives, motivations…

💡 You can of course change the information on the tool.
The advantages of UXpressia
Great possibility of customization to make your persona with UXpressia.
You can also create other documents (like the user journey, an empathy card).
The disadvantages of UXpressia
👉 Even though you can change your persona information, the tool is still only available in English for now.
What about marketing persona generators?
There are also small online tools that are persona generators. We will introduce you to sowaycom.com. You will, as you are asked questions, fill in the data ✅ about your persona like:
First and last name.
Age.
His level of education.
Personal situation.
The number of children.
His/her place of residence.
Favorite book.
Personal goals.
Company size.
His professional situation.
His sector of activity.
The department in which he works.
Etc…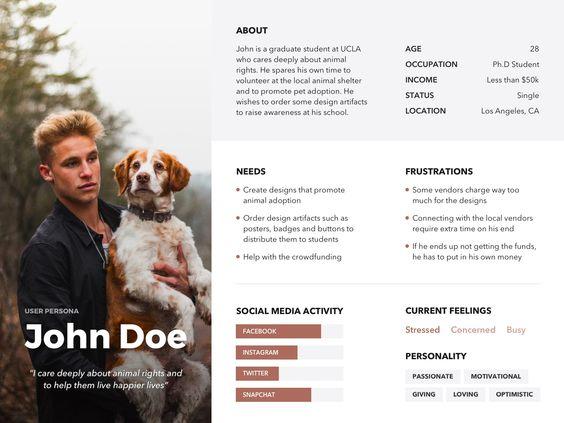 💡 It's very intuitive since you'll just have to answer the questions you're asked. Once you have filled in all the information, you will have a persona sheet generated by the software.
Conclusion: How to define / describe a marketing persona?
During this article, we were able to see the definition of a persona and what its purpose was. 🧐
For marketing purposes, the persona is used to define the needs and pain points of your potential customer towards your product. It is used to ask yourself if your offering is a good match for the customer's demand. 👀
Of course, you need his personal, professional information and all data related to your product or persona. You will have to take into account the challenges your persona is facing, what can slow him down at the time of purchase 💰 etc…
Making a persona is part of your digital marketing content strategy, it is essential to spend time on it and use the tools that you think are most suitable. We mentioned:
HubSpot.
Illustrator.
Canva.
UXpressia.
Of course, there are others that you can use to learn about the needs and challenges 🩸 of your potential customers.
FAQ of the article : Personalized marketing persona
To take the persona creation a step further, we'll now move on to a quick FAQ to try and answer some side questions related to persona marketing.
What are the different buyer persona target?
In a good marketing strategy, a buyer persona is the portrait of your ideal customer. It is an essential step to succeed in your sales and marketing and to choose the right channels for your digital strategy.
This allows you to give life to a potential 🎯 customer who will therefore be likely to buy your product or service. You will have to respond to their issues, expectations and needs.
You will then have to be able to collect information so that this typical customer is as close as possible to your real customer.
How to identify customer persona audience?
To begin with, your persona can be done on a sheet of paper, on Word or even on a PowerPoint. You will have to write down the essential information that is most often found in the persona.
But there are automation tools for your websites on which you can set up a strategy for your persona. 🤖
We prefer to have a beautiful visual on the persona since the brain will have less need to dwell on lines. The information will be visible at a glance 👁️ if you do it graphically. And as you consult, you will eventually get to know it at your fingertips.
How to create a buyer persona for your business?
You can also very well do information gathering directly from targets that you have targeted. A bit like the principle of Inbound marketing, you can very well conduct surveys with people to know what kind of product or service, they would like to have. 🥰
Let's say you have a desire to start an entrepreneurial business, but you don't know what you really want to do yet. You may very well launch marketing campaigns by asking people questions on LinkedIn.
When you are on LinkedIn, prepare a list of questions and start asking them to people:
What type of product would you like to ❤️ have?
What do you need to have?
What are your expectations when using X type of software?
How do you choose the final product when there are several solutions 🤔?
Etc…
By collecting this data, you'll be able to flesh out a persona that will reflect the reality of the market since you'll have gone out and gathered information directly from the people involved. 🔍
We're coming to the end of this article, and you now have all the keys 🔑 in hand to create a marketing persona!