How to use ProspectIn for LinkedIn?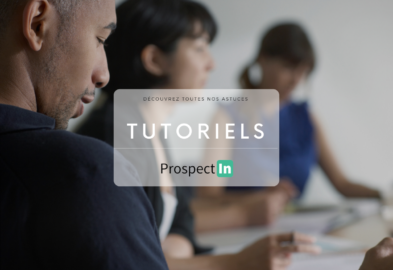 2

min
You are using ProspectIn, and you are looking for different tutorials to guide you through your automated LinkedIn prospecting? As a marketer , you are in the right place! Here you will find all the essential informations to automate your LinkedIn B2B activity and discover how to use ProspectIn for LinkedIn in a user-friendly and secure way. You will, get more traffic into your sales funnel, and improve sales! Find and export your prospects, send a message or a connection request… you don't understand anything? Don't worry, here you will find all the ProspectIn tutorials and tacticsyou need.
Export your prospect
Exporting your prospects into your CRM is a crucial step in automating your prospecting on LinkedIn. It will allow you to target your prospects and then launch your actions. Check out the step-by-step procedure in this video :
Perform a people search on LinkedIn,

Open the

ProspectIn extension,

Select your campaign and the number of profiles to export,

Click on " validate",

You are ready to start prospecting !
Automatic connection LinkedIn
Sending an automated connection request will let you target your prospects and perform your actions automatically A significant gain of time that will prompt you to focus on your more meaningful tasks!
Create a personalized note,

Select your prospects,
Send your connection request.
Automate your profile visits LinkedIn
Visit profiles automatically so that your prospects visit your profile in return, rather efficient isn't it? To achieve this hack, it's quite simple:
Create your campaign,

Select the profiles you want to visit,
Click on the visit button,
Your actions are launched.
Send an automatic message on LinkedIn
You would like to send personalized bulk messages, but this is too time-consuming? Here is the bulk message feature:
Select your campaign,

Go to " message " tab and create your personalized message using " firstname " and " lastname ",
Select your prospects and send your message.
Dashboard feature
Using several accounts
In this video, we show you how to use multiple google chrome sessions to deploy several LinkedIn account simultaneously.
Create a google chrome session,

Open LinkedIn and log in,

Repeat the operation.
Now you have all the knowledge you need to start to use ProspectIn for LinkedIn. If you need help, do not hesitate to contact us. 😊 You can also see all our news, and our numerous articles to help you optimize your LinkedIn profile!