In this guide, you'll learn how to make money on Instagram with practical ideas, from affiliate marketing to selling personal brand products. 🤩 Plus, get inspired by real-life examples of creators dominating this space.
Let's go! 💃
How to make money on Instagram?
Making money on Instagram doesn't necessarily depend on the number of followers you have. 🤔 Which method is best for you depends on your unique brand, audience, and engagement with your Instagram content.
Combine multiple ideas to maximize your earning potential. 🤑 When investigating how to make money on Instagram, diversifying your income sources is a smart financial strategy.
1. Create and sell your merch
Designing your own merch and outsourcing the manufacturers means that you don't have to create your own brand or products from scratch. 💡 All you have to do is come up with a relevant design and print it on products like mugs, t-shirts, art prints, etc. with the help of a printing partner.
In fact, there are several ways to create and sell your merchandise: ⏬
Use our print-on-demand service to print and ship your products directly to your fans.
White label your existing products with your personal branding. These should be products related to your brand or content.
Create your own merchandise items, such as screen printing T-shirts with your personal design.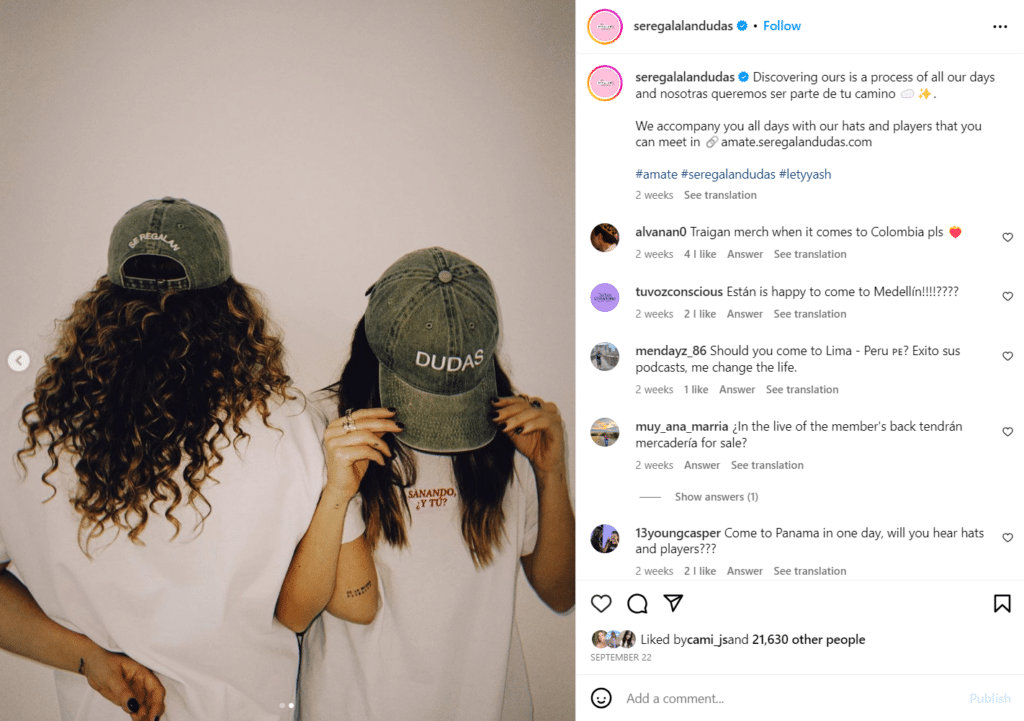 2. Become an influencer and collaborate with brands for paid partnerships
An Instagram influencer is a creator or celebrity who exerts influence over their loyal fans and followers. ✨ To their audience, influencers are tastemakers, trendsetters, and trusted experts in their fields and spheres of influence.
Brands often fail to recreate the authenticity of real people sharing real moments. Rather, they leverage this influence by partnering with creators who are verified on Instagram and whose audiences overlap with their target customers. 🎯
Furthermore, brands pay influencers for sponsored content and these creators promote their products on their Instagram Stories, posts, and Reels. 🤳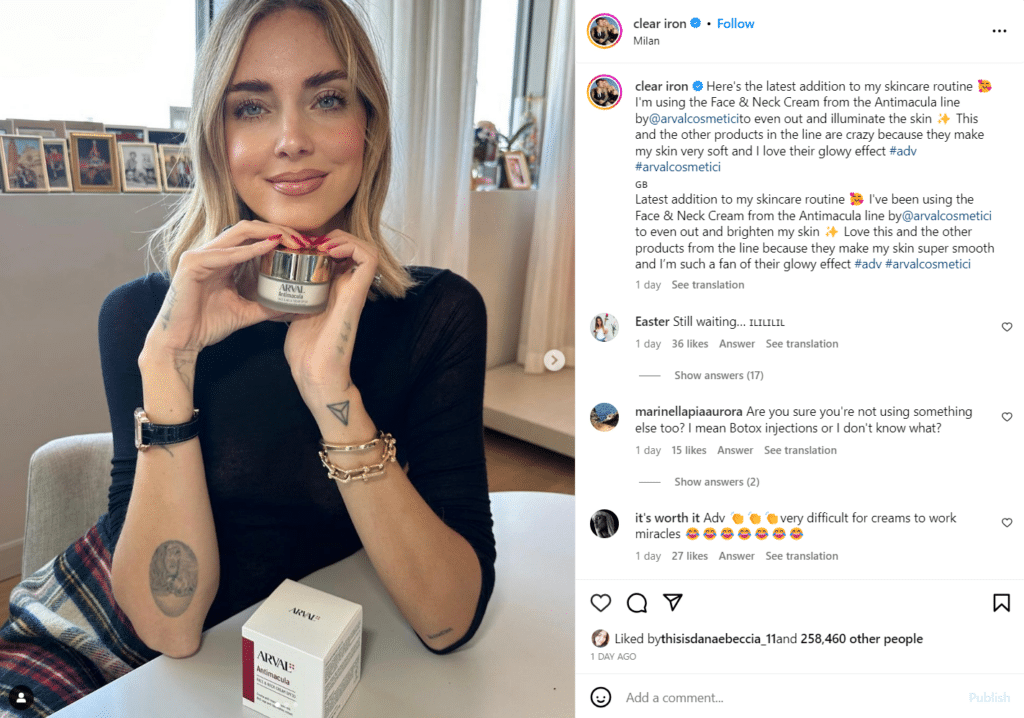 Brands that use Instagram marketing are trying to gain access to a loyal audience of trusted influencers. 🥰 However, as an Instagram creator, it's important to evaluate every opportunity to avoid damaging your personal branding.
If you rely on Instagram marketing to generate income, you need to choose the brands you work with carefully to avoid offending your audience. Similarly, brands want to be selective about the Instagram creators they work with to ensure they align with their values ​​and audience.
3. Sell photos or videos to agencies or companies
Although videos and other features are becoming more popular, Instagram is originally a photo-sharing app. 📸 This makes it a great place for artists and photographers to monetize their Instagram accounts by selling prints and originals.
There are several options for this: 👇
Use a photo marketplace like 500px and link to the page in your profile.
Sell ​​your photos and art as originals or prints through your online shop and link them to your Instagram profile.
Use Instagram's Shopping feature to sell these items directly on Instagram.
License your work on stock photo websites and use Instagram

to attract businesses

to your art.
Use print-on-demand services to print photos and art on items like totes, mugs, and T-shirts.
Then promote these in your Instagram content. 📣
4. Become an affiliate marketer to earn commissions
An affiliate marketer is a creator or publisher who shares a unique link to a brand or product and receives a commission for each click that results in a sale. 🤑
Brands provide trackable links or unique promo codes to attribute links to creators. 💻 Influencers often receive a flat fee for exposure, while affiliates only make money if their efforts result in sales.
Use a combination of links within your Instagram bio, Instagram Stories, and bio pages (this allows you to promote multiple brands). 😉 You can also share your promo code in your post title (as links are not allowed) to increase your chances of making more sales.
For instance, at Waalaxy we have an affiliate program as well, and it allows you to win up to 50% in paid commissions. 👏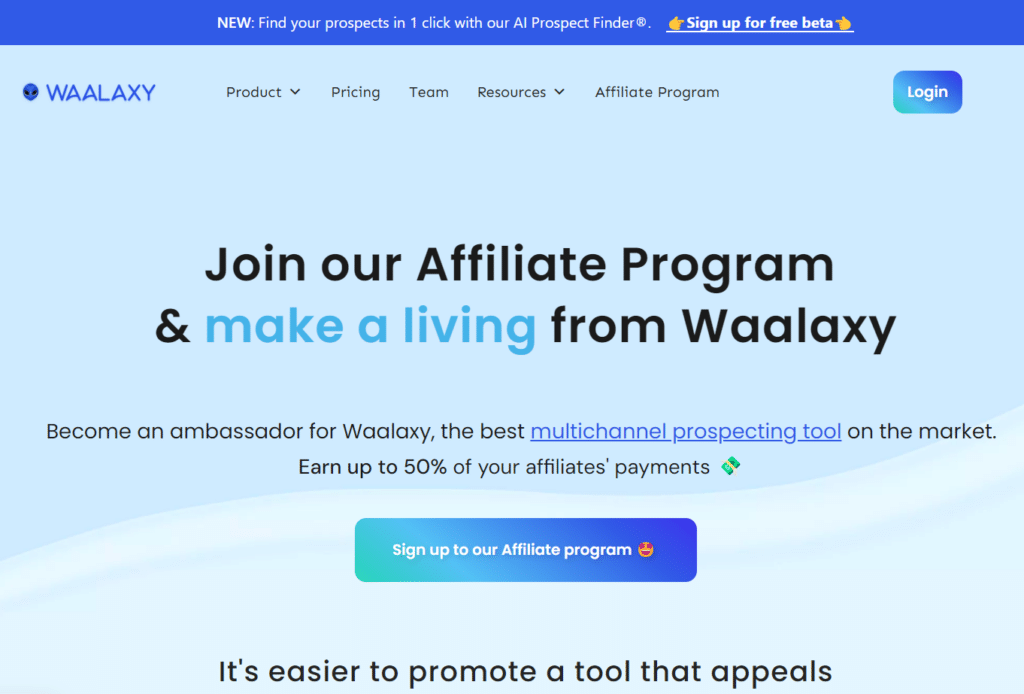 Furthermore, an affiliate program is a system set up by brands to manage the details of their affiliate relationships with Instagram users.
You can target brands that have already affiliate programs directly 🏹 or try popular affiliate marketplaces such as:
Amazon Associates is a popular option to make money online, as it pays up to 10% commission on qualifying sales.
Rakuten Ads is also a popular

affiliate network

with carefully vetted advertisers and a weekly payment structure. 💰
5. Create an online store and use Instagram as a sales channel
If you're a creator of any kind, then you're in a good position to sell your products as well as those of other brands. 👏 Physical goods, services, and digital items can be an extension of your brand image, provide value to your viewers, and allow them to purchase their favorite talent's work online.
The line between creator and entrepreneur is blurring, ✍️ and more and more people are trying to work independently and make money with their skills.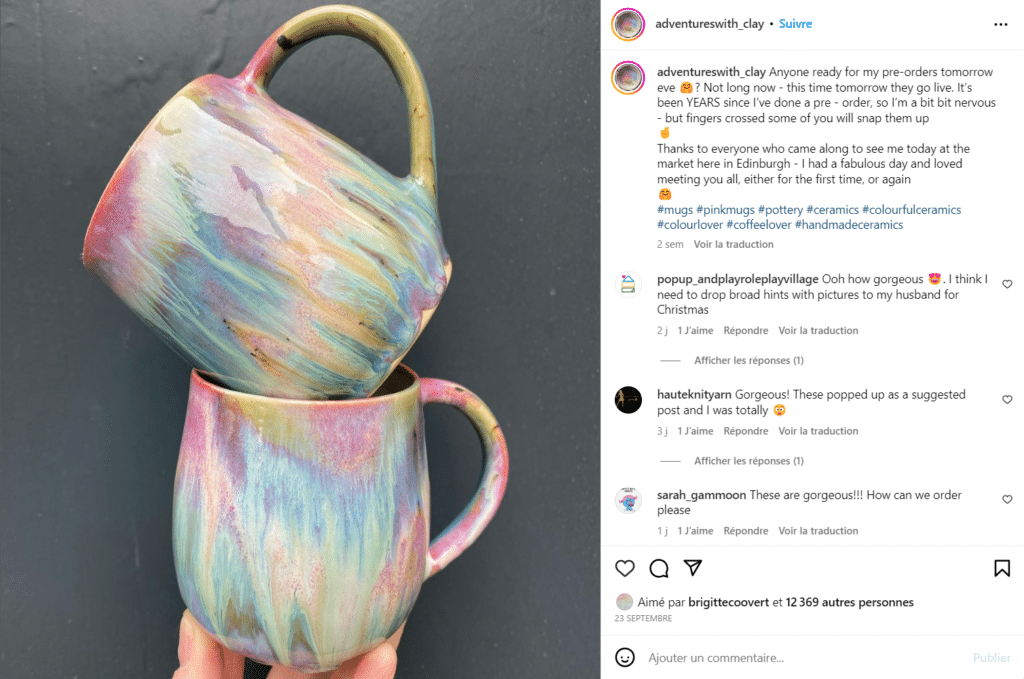 There are many options for selling products and services online: 👇
Direct Instagram users to your professional website to sell services like photography or consulting.
Offer digital products such as online courses, sounds, e-books, and design presets.
Sell ​​your own original products and ship them yourself or through a fulfillment warehouse.
Dropshipping allows you to sell products without worrying about inventory or shipping. 📫
6. Sell second-hand or vintage items
If you're not an influencer but want to make money on Instagram, consider using the platform to sell your old or used stuff. 🧦 Whether it's reclaimed furniture, old clothes you no longer wear, or vintage second-hand items, you can make extra money by selling them on Instagram. 💲
Before opening your store, declutter your home or start a thrift store to explore the possibilities. 🤗 Small vintage resellers often use Instagram as a local resale market, DMing their followers to buy their products and arranging local deliveries.
A great example is the app Vinted, which many users have reclaimed this idea by creating their own dedicated Instagram accounts, in order to sell their stuff locally (thus avoiding shipping charges, etc.): 🌟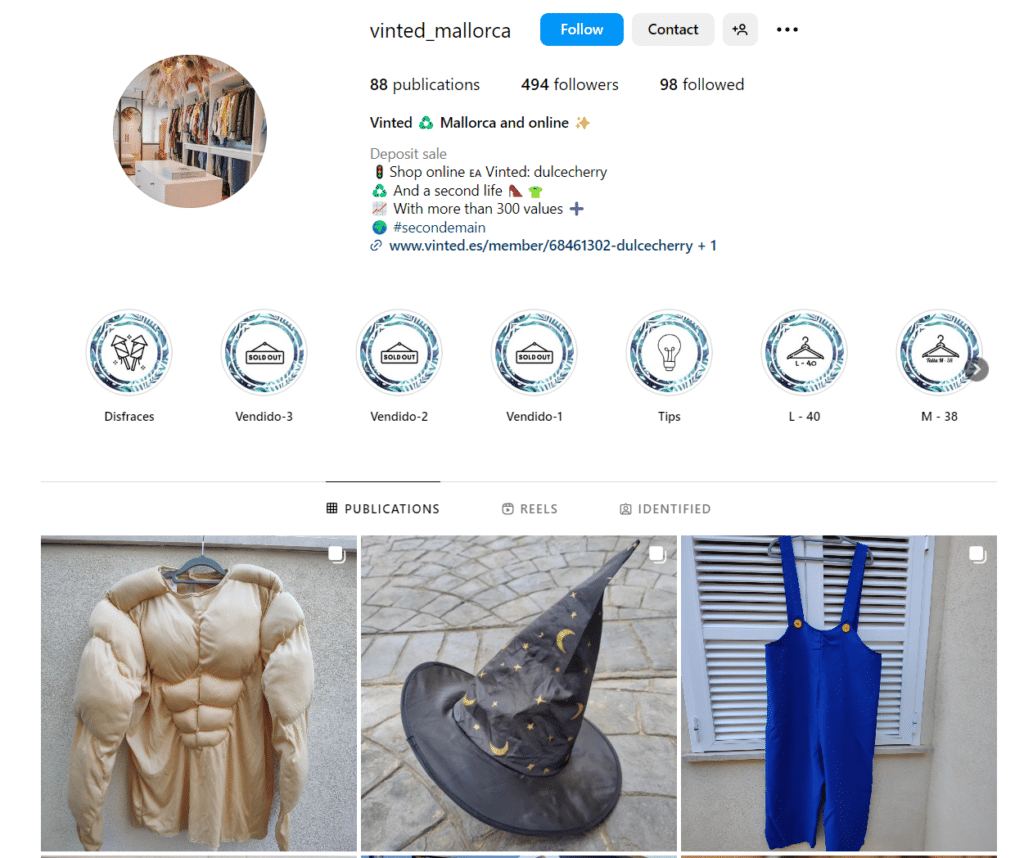 7. Monetize your Instagram account by displaying ads
With over 1 billion users, Instagram has evolved from a simple photo-sharing app to a powerful platform for influencers, creators, and brands. If you want to get the most out of your Instagram presence, running ads is a viable option.
Here's how to do it: 👇
Grow your followers:

Brands look for accounts with engaged audiences. You can increase your follower count by combining consistent, high-quality content with real interactions. 🤝
Join the Instagram

Partner Program:

Instagram's native monetization feature, IGTV Ads, allows creators to share ad revenue with Instagram. As a member, you can earn money from ads that appear on your IGTV videos.

Work directly with brands:

Promote brands that fit your niche. You can pay for sponsored posts and stories in your account.

Affiliate Marketing:

Promote your products and earn sales commissions. Display these in your posts, stories, or bio links. 🔗
8. Organize contests or sponsored giveaways
Using contests and sponsored giveaways is a proven way to increase engagement, gain followers, and potentially monetize your Instagram account. 🎁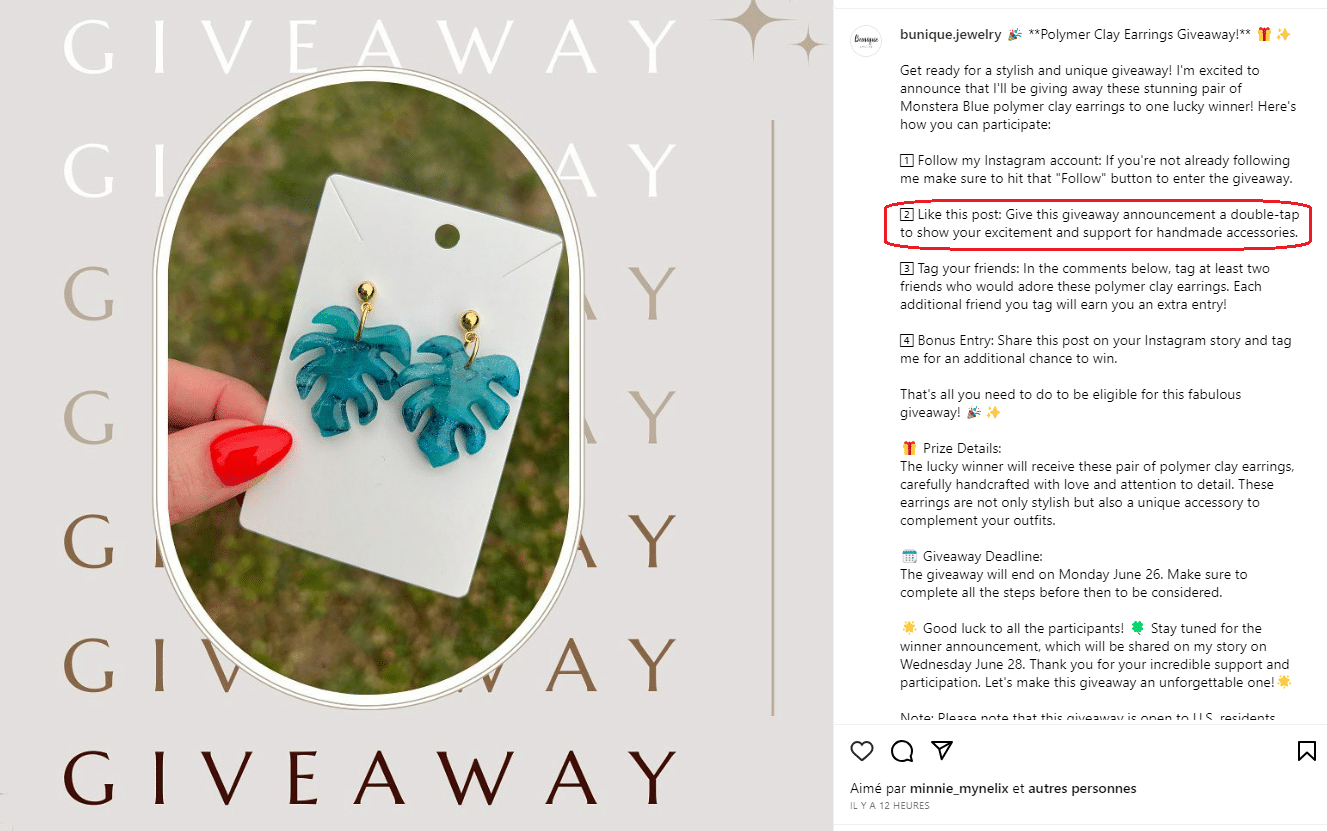 Here's a step-by-step guide: 👇
Set clear goals:

Decide on your goals. Your goals will determine your giveaway strategy, whether it's gaining followers, increasing brand awareness, or promoting a new product.

Choose your price:

Partner with brands for sponsored products, or offer your products. Make sure your prices are relevant and attractive to your audience. 💍

Design your rules:

Common actions include liking a post, tagging a friend, sharing to a story, and using specific hashtags. Always follow Instagram's advertising guidelines.

Advertisement:

Use attractive images and descriptions. Share it across all your channels, including Stories and other social media platforms. 🗣️

Select and Announce Winners:

Use a random selection tool and be transparent. After the selection, we will make a presentation to express our gratitude to all participants.

Evaluate and Iterate:

Once completed, analyze the performance of your competitors. Apply insights to future campaigns.
9. Host paid events or workshops related to your niche
More than just photos, Instagram is a hub for building community and sharing knowledge. 🧠 Hosting paid events and workshops is a great way to monetize your account.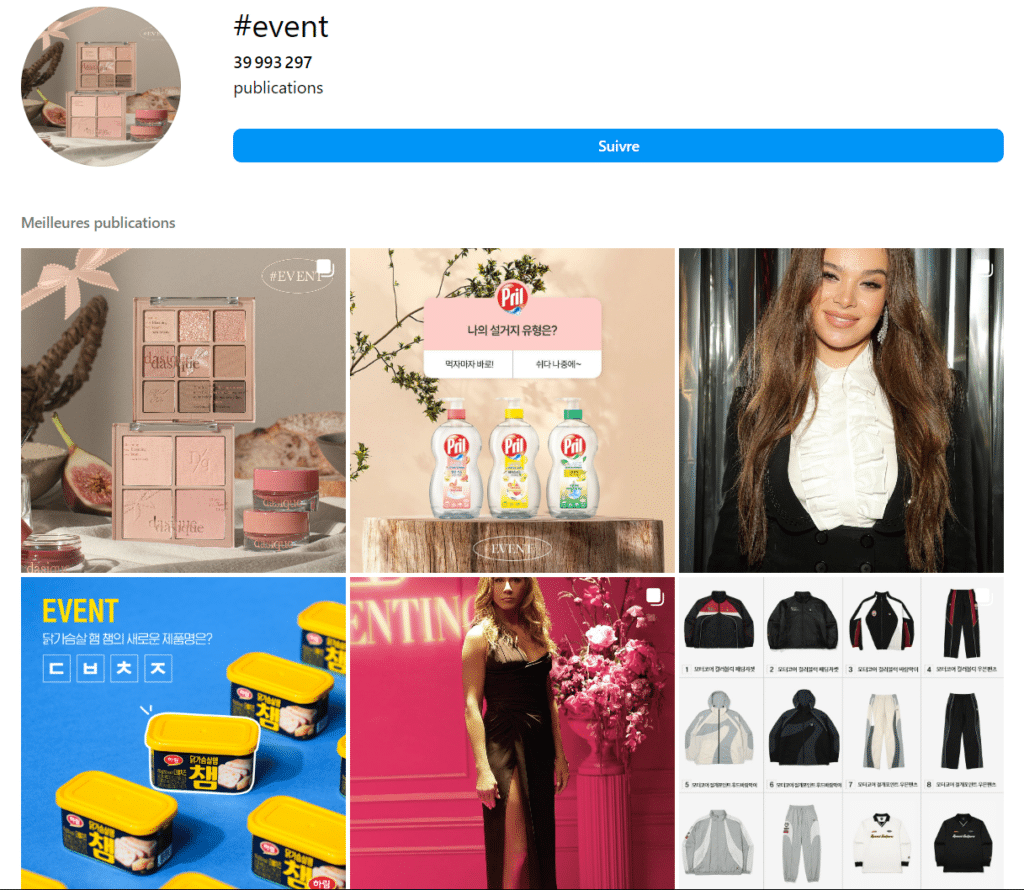 Here's a quick guide: 👇
Identify your strengths:

Identify topics that you are good at and that resonate with your followers. The content of your event or workshop should be determined by your area of ​​expertise.

Plan content:

Design a structured and valuable calendar. We offer unique insights and skills, including masterclasses, Q&A sessions, and practical workshops. 🛠️

Choose your platform:

You can advertise on Instagram, but consider platforms like Zoom, Webex, or Microsoft Teams for hosting.

Set your price:

Research similar events and assess your audience's buying ability. Offer early bird prices and discounts to your loyal followers. 🤗

Powerful Promotion:

Use hashtags, posts, Stories, Reels, and even his IGTV previews. Collaborate with influencers and collaborators to expand your reach.

Engagement and Follow-up:

Provide interactive segments throughout the event. Next, collect feedback for improvement.
10. Offer Instagram account management services for other users
Instagram account management has become a lucrative service as businesses and individuals strive to optimize their online presence. 👀
Here's how to get started: 👇
Master the Platform:

Familiarize yourself with Instagram's features, algorithms, and best practices. Continuous learning is paramount.

Service Definition:

Describe what you offer, from content creation and publishing to engagement and analytics reporting. 📊

Set your pricing structure:

Offer a package or "à la carte" service. Examples include basic administration, content creation, and full-service packages.

Create a Portfolio:

Showcase your successes from previous accounts and personal profiles. Highlight growth rates, engagement metrics, and content strategy. 🤖

Promote your services:

Use Instagram to display testimonials, case studies, and results. Consider collaborations, guest posts, or advertising to increase your reach.

Stay up to date:

Instagram is always evolving. Update your skills regularly, attend webinars, and follow news on the platform. 🌟
I hope you found all of these ideas useful, and that you're ready to start making money with your Instagram profile! 😏
Conclusion: How to make money on Instagram without showing your face?
In conclusion, with so many tools and channels available to creators today, there are plenty of ways to make money online (without showing your face). 🤑 Instagram alone has multiple monetization options that allow influencers and artists to earn money through the platform.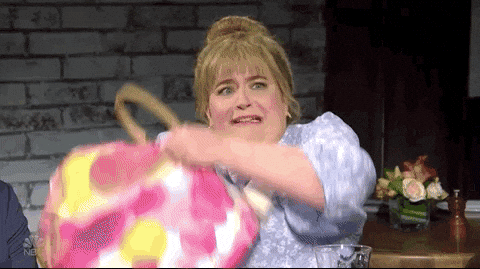 To make money with the ideas discussed in this article, work on developing engaging, consistent content that people want to see. 🗣️ This is the best way to build a loyal audience that you can eventually monetize.
Build your brand, launch an Instagram shop, and discover all the exciting ways to make money on Instagram! 💫
FAQ: How to make money on Instagram?
Do Instagram users get paid?
Yes, users can get paid on Instagram! 👀 If you're investigating how to make money on Instagram, you have several options, like: 👇
Collaborate with brands on sponsored posts,
Become an affiliate marketer,
Drive traffic to your brand's own website,
Create an Instagram shop,
Sell ​​your photos and artwork as prints.
How many followers do you need on Instagram to make money?
There are many factors that determine an Instagram influencer's income. 😎 Some smaller influencers partner with brands to give away free products, while some celebrity accounts raise millions of dollars with a single post.
As a general guideline, Instagram influencers are categorized into one of his five tiers based on their number of followers. 👂 The interest rates they derive are directly in line with these numbers, these tiers are:
Nano-influencers:

1,000 to 10,000 followers ($10 to $100 per post).

Micro-influencers:

10,000 to 50,000 followers ($100 to $500 per post).

Medium-influencers:

50,000 to 500,000 followers ($500 to $5,000 per post).

Macro-influencers:

500,000 to 1 million followers ($5,000 to $10,000 per post).

Mega-influencers:

1 million or more followers ($10,000 to $1 million or more per post). 🤯
Does Instagram pay users for likes?
No, Instagram does not pay users for likes. 🙈 Instagram is a social media network that allows users to share photos and videos with their followers.
Likes on Instagram are just a way for users to show appreciation and support for your posts. 👍 While numerous likes can increase visibility and engagement, you can't make money on Instagram directly from likes… sorry!
How much Instagram pays for 1,000 followers?
Nano-influencers can make money on Instagram with just 1,000 followers. 🧲 However, follower count isn't everything.
How much money you make on Instagram depends on several other factors, like: 👇
Instagram post engagement rate (How many engaged followers do you have? How loyal are your fans?),
Affiliate marketing commission rates,
Brand Agreement (What are the usual offers?),
Targeted Niche (Do you have a

unique audience

? Is your niche popular or in high demand among brands?),
Number of monetization streams to track (Do you sell both products and branded offers?). 🎣
You can earn a lot of money on Instagram even if you have a few followers. 🤲 Because brands also value access to highly engaged niche audiences that match their target customers.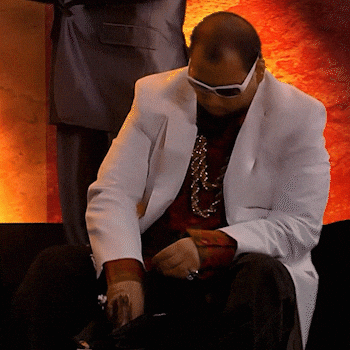 That's it! Now you know how to make money on Instagram. 😉