So, you're ready? You've decided to start a secondary activity? But you don't know how to go about it? I'm here to help you in your quest and to give you the keys 🗝️ how to become a self employed person. Ready? Well, let's get to it!
Wait, here are 5 tips when becoming self employed!
Today we are going to see :
The definition of self-employment.
All the steps to become self-employed.
The benefits.
The disadvantages of being self-employed.
The jobs you can do as a self-employed person.
Self Employed Definition
You've decided to take the plunge 👟 and you want to become a self employed contractor. Great! You feel like starting a small business on your own and not working for a specific employer, then become a self employed is the best call you could make. Independent contractors will earn money by contacting and businesses. Then they will have contracts with these ones.
Self-employment means that you will work for yourself and not for a company or someone else, it's like a one person business.
Self employed people can exercise several jobs: some will not require a diploma 😁, while for others, you will be in the obligation to train you but we will return to it later in this article.
How to Become Self-employed : The 6 Steps
You finally take the plundge and you want to be self-employed and you may want to know all the steps in order to do so. Fasten your belt, here we go.
#1 Define your Plan
Before going head down in this adventure, ask yourself the question: "What am I good at?". Once you have answered this question❓, you can decide if you want to craft things and sell them or if you want to sell a service.
When you know what you are going to sell, you need to know the price of the product or service you are going to sell. Don't be too low and most importantly, you need to know your worth. Also, are you going to work from home or do you need to find a place to work?
You can go throught a personal evaluation that can allow you to put your skills on the table and decide what you are going to do.
#2 Choose a Name
In fact, this is also known as your business name or corporate name. This will be the name of your business 🏢. Often, since it is a business that you own, you will choose your first and last name, but it is not a requirement.
#3 Analyze the Market
Once you have define your skills and you know what you are going to do as a self-employed person, it is time to look at the market. You will have to find out about your potential competitors and the prices in your area.
It is time to also know about your competitors' strenghs and weaknesses. Your analysis will serve to construct 🔨 your offer and target your audience. But that's not all, you'll need to know everything about your customers too. And to know everything about your customers, you will have to make what is called a persona.
A persona is a portrait of your ideal client that you are going to make yourself. You will create it from scratch with :
A lastname and a firstname.
Age.
Location.
Work situation.
Marital status 💍.
His needs.
His frustrations.
Etc…
You have made a pretty good job once you have analyzed the market and made your persona. But it's not over.
#4 Set up a Business Plan
In this section, you will need to know how you are going to sell your products or services and how you are going to communicate about what you have to offer. Are you going to finance everything? How much money are you going to spend as a self-employed person? What are the areas where you might have a weakness?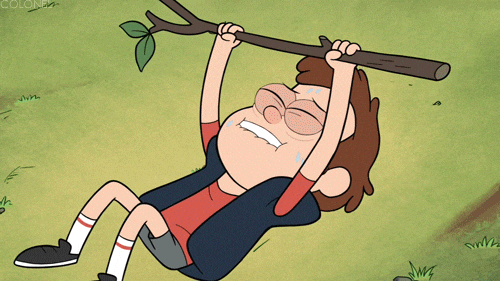 Setting up a business plan or a marketing plan will allow you to prevent anything that could happen to your project or almost. If you know what area you need to work on, it will be easier to take decision and keep moving forward.
Here you can bring your idea to life in a concrete plan. This concrete plan needs to be economically viable, if it has weaknesses and strengths.
#5 Run the Finances
When you want to open a business of your own, you might need a certain amount of money. You can get it from friends, family but mostly with banks. You can have a loan that you will repay as your project progresses. Please, do not that if your plan is not viable according to the bank, then, they won't lend you money 😔.
Usually, when you become business owner, you can finance the initial investment with your own funds. The big advantage when you do this is that you don't have any loan at the beginning of your project.
# 6 Keep a Constant Watch
As you can imagine, the market is constantly evolving, which is why it is extremely important ❗ that you keep an eye on market trends. The main objective of this is to anticipate market changes in order to gain a competitive advantage ✅. Thanks to that, you can adapt and adjust your strategy but also :
Adapt your offer.
Know your market better to control it better.
Choose better suppliers.
Monitor competition and regulations, etc.
Learn to prospect better.
How to Become Self Employed: The Benefits
You may ask yourself why you should go self-employed? There are many benefits from it :
You will be your own boss. You will be free to organize your day, week and month as you wish.
Choosing the projects you really want to work on.
Work from anywhere in the world 🪐.
Changing sector if you want or need to.
You can spend more time with your family.
Etc…
If so many people want to go self-employed, it is mainly because you can be flexible about everything and you can manage your work time as you wish. Obviously this form of freedom don't fit to everyone. If you like working for a company,have supervision and you love the people you are working with, great ❤️, you can perfectly continue this way.
How to Become Self Employed: The Disadvantages
We have given you the main advantages of being self-employed but there are some disadvantages you should be aware of. We will make a list for you :
At the beginning mostly, you can find it difficult to make money because unlike regular jobs where you will have a consistent salary every month, being self-employed is more uncertain. You don't have the guarantee that you will have an income.
Separate work life and private life.
As you can work from home or anywhere else in the world, you might have some difficulties ❌ to separate your work life from your personal life. It is true that you can set your own working hours but you can find it difficult to separate other personal activities. It's very important to have space for your private life and your work life.
When you work in a company, you have some nice advantages such as paid leaves. You will find it hard to take a time off when you are self employed or when you start a business. You will need a bit of organization to take some time off. It is therefore necessary to know when your company is the least active depending on the time of the year.
When you are self employed, you can find difficulties in acquiring new clients, particularly at the beginning. You will then need to set up a time slot to prospect your market (you can do it on LinkedIn for example), contact customers and communicate about your offers.
What are the Jobs a Self-employed Person can do?
If you truly desire to jump into this adventure, there is a list of jobs you can do as a self-employed person. Here it is :
Writer.
Investor.
Salesperson.
Interior designer.
Organize events.
Life coach.
Personal trainer.
Wedding 👰 planner.
Translation.
Tutoring.
Web design.
Video producer.
Blogger/ SEO.
Music tutor.
Etc…
We need to be clear about any job related to health, you need to have a solid foundation in order to be able to do this job. Your clients have the right to ask you for any degree concerning your job. And it might be better in order to avoid any injuries while you're exercing.
Conclusion on How to Become Self Employed
Through this article, we were able to discover 😮 how to become self-employed. We were able to see:
The definition of self-employment.
The steps to become self employed.
The benefits.
The disadvantages of being self-employed.
The jobs you can do as a self-employed person.
FAQ of the Article
It is almost the end of this article but we still have things to teach you.
What are the Differences Between a Freelancer and a Self-employed Person?
A freelancer is a person who works independently and is paid for their services. A freelancer can work for different clients and is not permanently linked to a company.
The self-employed person carries out an independent professional activity on an occasional or regular basis and who is subject to a simplified tax and social security system.
There are several differences between a freelancer and a self-employed person:
Fiscal and social regime: The fiscal and social regime of the auto-entrepreneur is simplified and includes lower social contributions than those of employees. The freelancer, on the other hand, must register with the pension and social security fund for independent workers and pay higher social contributions.
Legal status: Freelancers do not have a specific legal status and can carry out their activity under different legal forms (individual company, company, etc.). The auto-entrepreneur, on the other hand, has a specific legal status that distinguishes it from other types of businesses.
Turnover: The auto-entrepreneur is subject to turnover limits. If their turnover exceeds these ceilings, they must switch to a more complex and costly tax and social regime. The freelancer is not subject to this type of ceiling and can have an unlimited turnover, he will be charged a certain percentage of his revenue.
It is important to note that these differences may vary depending on the country, local regulations and type of business, so be sure to check the obligations that apply to your situation before starting a business as a self-employed entrepreneur. 🙂
What are the Highest Paying Self-employed Jobs?
Starting your own business can be difficult but you can maybe choose a job that is one of the highest paid on the market as a self-employed person. Here is the list of the highest paying self employed jobs:
Home designer: some people may ask you for a degree, usually home designers have a bachelor degree. On average, you can have $50,490 per year.
Tutor: If you feel like you want to spend time some kids while teaching something, then this might be for you. Your client may ask you for a bachelor's degree. You'll earn $33,000 per year.
Personal trainer: Here, you definitely need to have a degree because you don't want to cause injuries to your clients. On average you could make $38,000 per year.
Driver: If you like to drive, then you can definitely become a driver as a self-employed person. Obviously you will be asked to have a valid driver license. On average you could make $29,000 per year.
Developer: The developer job is very popular. Companies are always looking for very good developers and good developers are a rare commodity. But you can very well start your own business. Average salary per year is approximately $90,000.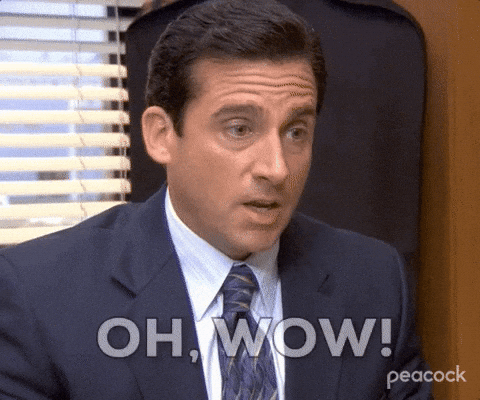 Of course you can find other jobs that are really well paid, it doesn't matter if your job is not in this non-exhaustive list, don't forget that the most important thing is also to do what you love.
Tips on How to Become Self-employed
If you really want to take the plunge as a self-employed person, we'll give you some tips on how to make your projects as successful as possible.
The first thing we would like to say is that, again, self-employment is not made for everyone. If you like being around your coworkers, have paid leaves and holidays, suit yourself and stay in a company. And if you truly desire to be self employed because of all the advantages we talked about, then let's go!
If you want to be a successfull 🥳 self-employed person, you should definitely:
You are working from home and you want to show how serious you are but you don't want to be available all the time. Set a planning with your work time, it will be much easier to take some rest and appreciate your private life too.
You can evolve your offerings and as such increase your prices because you continue to train. If your offerings are digital, it is important to continue to educate yourself as the field is very evolving. You will thus adapt to your customers but also to a more and more demanding demand.
When you will receive your paycheck, it will be very different from a normal employment situation and it can be tempting to overspend. Manage your money wisely in order to be able to pay your taxes and save money 💰.
Can I be self-employed and employed at the same time?
The answer is definitely yes, you can be employed and working in a company and you can have your own business too. It is perfectly possible to work for a company and then have your own business. You can sell your jewels online for example and be a SEO writer.
You now know everything about how to become self-employed. 😉