LinkedIn stories, what happened to them? One minute they were there, and the next one they were gone… 😱 Well, actually they didn't live up to the hype, so LinkedIn decided to remove the feature pretty fast. ❌
Thankfully for us, there are other LinkedIn features that can help you build a strong digital content strategy in this powerful B2b social-network, and I will show them to you here! ⚡
What Were LinkedIn Stories?
LinkedIn stories were brief videos of up to 20 seconds, and after you published it, it was available for everyone to see for 24 hours before disappearing. As simple as that! 👻
If you've ever created a story on Instagram, Facebook and Twitter, or even WhatsApp (which is a fail too 🤐), you'll understand what LinkedIn Stories were.
Most active users could create as many Stories as they wanted, making it simple to jump in, film a brief update on what you're doing, and then share it with your contacts. 🗣️
But, why use stories? Why did LinkedIn launch something so "informal" on a site aimed at professional social-networking? 🤔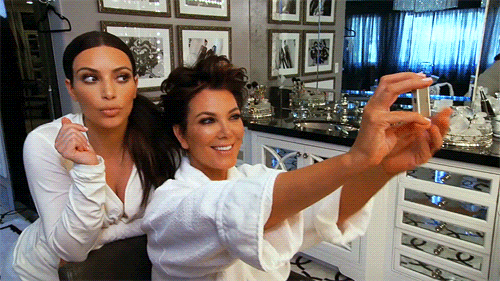 The answer is that we live in the "era of sharing", and the more you share, the greater your personal branding will become. Stories were a terrific way of showing all of those "awkward moments" in your every day working life. 😜
LinkedIn Stories are Gone Forever…
As you might have guessed it by now, LinkedIn Stories do not exist anymore… they were officially removed from the networking platform on Sept 30, 2021. 😢
R.I.P. LinkedIn Stories! 🪦
After being launched at the end of 2020, the stories had a short life span, because they weren't fully adopted by a big number of users, not as it was expected by LinkedIn. 🤷‍♀️
What happened to LinkedIn Stories?
LinkedIn stories disappeared because, it seemed that the concept of ephemeral videos didn't sit right with the LinkedIn members, as explained in this statement made on August 31, 2021 :
"In developing Stories, we assumed people wouldn't want informal videos attached to their profile, and that ephemerality would reduce barriers that people feel about posting," Liz Li said. "Turns out, you want to create lasting videos that tell your professional story in a more personal way and that showcase both your personality and expertise."
That's a shame, but don't be sad though! 😏 I will show more alternatives you can use to highlight your social media account. ✨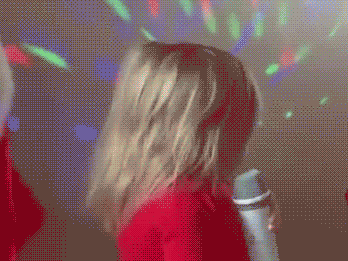 For example, you can use these tips in order to fully optimize your LinkedIn profile and get more qualified leads! 💯
Why Can't I Post Stories on LinkedIn Anymore?
Well… this is because you've been restricted on LinkedIn. 🙈 Nah, just kidding haha!
Since the feature was removed last year for all LinkedIn users, then no more stories will be available on this social media platform, for now. 🔇
The "product" team decided to pause the feature and study other ways to use video content on their site after doing research into the usage of social media stories and the demands of the site's millions of users. 🧐
LinkedIn is on the lookout for additional innovative video-making tools to help with this, it could be in the form of TikTok videos, maybe. 🕺 It seems that many TikTok users exchange career-related information, so this type of social media content might be appropriate for LinkedIn.
I don't believe we've seen the last of the stories, I'm sure more creative tools like this will be added in the future. 💡
What will replace LinkedIn stories?
There is no proper replacement for LinkedIn stories at the moment, so we need to settle for the next best thing! 🤧
However, it was no surprise that LinkedIn stories weren't that successful…. Most tests with the feature yielded low reach and click-through rates, still LinkedIn appeared to have been frantic to increase Stories views in the past. 👀
This included experimenting with themed stories for Pages, that were curated by LinkedIn's team, to fill people's highlighted Stories on their top feeds bar. 🙄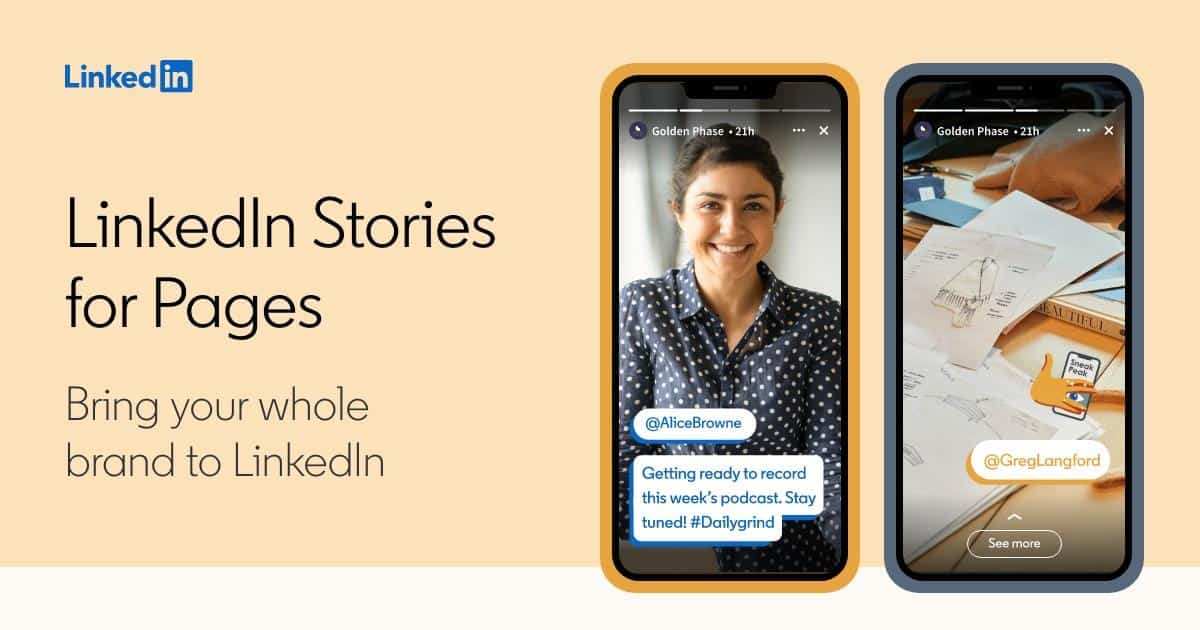 Replacements for LinkedIn Stories
However, there are some ways to replace LinkedIn Stories, outside of LinkedIn… 🔍 For example, Instagram Stories continues to be quite popular, while social media channels like Facebook Stories look to be gaining popularity.
However, it appears that there is a limit to how much information individuals can digest daily, so the option of having stories on every social platform has always been an issue of target market saturation. 😖
Still, the trial was probably worthwhile, since LinkedIn now knows for sure that stories isn't the way to go, and it can refocus on the aspects of the features that do have success. 🏅
That means having another story possibility crossed off your list, and another factor to consider in your strategic planning, which is perhaps a relief if you're a community manager. 😮‍💨
Instead, you can still program LinkedIn Events and invite your connections to join your other social media sites. 📆 So, try to relax! 🍸
Nowadays, you can also use LinkedIn live video in order to "replace" the stories feature, find out more about it in this article! 💥
We'll make sure to keep you posted if any other new social media features come up. You can also follow the hashtag "#linkedinstories" on LinkedIn to find new posts about this trending topic. 😉
Conclusion: LinkedIn Stories are Gone!
It appears that, there can actually be "too much of a good thing". 🙃 Indeed, LinkedIn discontinued its Stories experiment, that lasted a little over a year. 🌱
Although, they claim that some important takeaways from this initiative were:
Internet users want their Stories to stay viewable on their profile after the 24-hour window has passed.
Users desire more creative tools on the social networking platform to generate more interesting videos.
Therefore, these two features will be included into LinkedIn's next video marketing initiative, which will take the place of the Stories offering. 💫
LinkedIn hasn't said much else, but with its recent acquisition of the tutorial video platform Jumprope, it's likely that the company will be working on more professional video tools for its members. 💼
This will give for most users another way to present quick insights, skills pointers, and more in a creative, engaging way for their audience. 🤗
Therefore, given what we know, if I were you, I'd be thinking about what sorts of fun tutorial videos I could make. In order to promote your business and for your brand on LinkedIn, since it appears to be the next innovation on the way. 🔎
👉 In the meantime, learn how to showcase your profile attractively, by using the LinkedIn portfolio as a window to your best work!
FAQ of the article
What was a LinkedIn Story?
The LinkedIn Story feature was launched in September 2020. According to LinkedIn, they felt that their users would like being able to publish time-limited, casual videos that may add value to their page but weren't intended to be permanent. 📸
As a result, the LinkedIn team developed a video-sharing feature that allowed you to record a short video and have it posted on your profile for 24 hours. ⌛ They hoped that this would have encouraged other users to post more casual and personal information, increasing their social networks app's likability and personality. 🥰
The new feature, however, wasn't used as anticipated, and many LinkedIn members didn't publish any stories at all. 😥 This might be due to the fact that using social media network like LinkedIn, is largely viewed as having a "strictly professional" approach, which many users still appreciate.
Although, this isn't so true anymore! 🤫
E.g. : Have you ever seen the LinkedIn posts of our Waalaxy Team? 👽 I'm sure some would make you laugh really hard, so not very professional at all. 😂
LinkedIn Stories for Ads
LinkedIn Stories Ads were a full-screen video and single-image ads that were displayed on your Sponsored Content campaigns. 🤳
By expanding the reach of your Image and Video advertisements to an existing engaged professional niche, LinkedIn Stories Ads allowed professionals to show more of what their businesses had to offer. 🧲
LinkedIn explained in an announcement made on Dec 10, 2020 :
"Today, we're excited to announce that we are testing Stories Ads with a limited number of advertisers in a closed beta with all members globally. Stories Ads can help brands grow their reach with our community of more than 722M members with video and image ads. Already, we have had more than 600 advertisers activate social media campaigns with positive performance in clicks, views and cost metrics." – Gil Mark
Unfortunately, just as LinkedIn Stories 😬, the Stories Ads weren't a big hit amongst the LinkedIn users and the most active on social media influencers.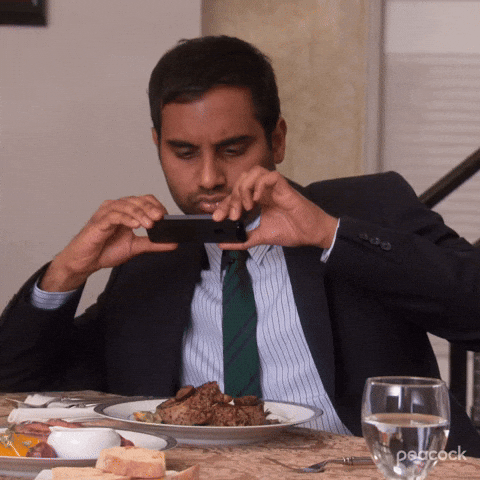 However, if you want to learn more about LinkedIn Ads and how to make the most of them, then make sure to read this article! 🔥
LinkedIn Stories for Business
Understanding your target audience, their interests, and the goals you want to achieve can help you create your content-marketing strategy and keep you on course for success. 🎯
With that in mind, there were 4 ways to include LinkedIn Stories for a social media marketing strategy:
Encouraging leaders to share their expertise: LinkedIn is a large forum for professional thought leadership, and this new "snackable" style of content was a fun and engaging way to show off your in-house knowledge. 💡
Share event updates in real-time: This was also a great method to increase the buzz around an event on LinkedIn. Requesting small soundbites from major speakers or event organizers, to create a "sneak peek" of the special elements of the event! 😏
Organizing a corporate Q&A session: Hosting a story-based Q&A would highlight the people behind your brand, which is a great way to share your story while also helping to build your brand-awareness. ❓
Spreading the word about new products and brand announcements: Using this feature to reach more of your audience, whether you were posting job openings or announcing a product launch, it was a smart decision! 👌
But don't worry, you can still apply these principles to your marketing campaigns without having to use Stories! 🙏

In addition, you could use pods (like Podawaa) in order to boost your LinkedIn posts and skyrocket the visibility of your business! 🚀
How To Post a Story on your LinkedIn profile?
In the past, it was easy to post a LinkedIn Story. It functioned in the same way as any other popular platform to create stories. 📱
You had to open your LinkedIn app and scroll down to the "Post" button. After you did that, you would have seen a "Share a story" button. When you clicked on it, you would have been able to record a video or take a photo that you could personalize. 🥸
The story would upload, and once it was published, you would be able to find it at the top of your LinkedIn homepage, amongst all of your contacts' stories (if any 🥵).
This was a good way to ensure that your name appeared at the top of everyone's page, and maybe go viral. 🤩 Furthermore, LinkedIn Stories were only available on the LinkedIn mobile app. You couldn't make them or see them on your computer. 💻
Okay, now that you know all the "deets" about what happened to the LinkedIn stories, stay tuned for the new features that might be coming up soon! 🤭