Here are all the ProspectIn Features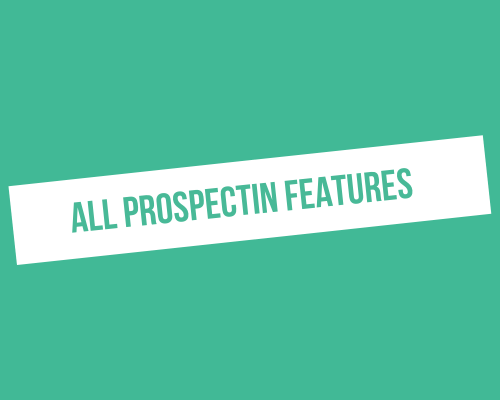 4

min
You have just downloaded ProspectIn and you are still wondering what the tool allows you to do? In this article, we come back in detail on all ProspectIn features.
First of all, do not hesitate to discover all the subscription plans of ProspectIn.
Main ProspectIn features
The main interest of ProspectIn is to be able to fully automate your prospecting on LinkedIn. This involves the LinkedIn automation of 4 actions:
Profile visit,
Profile follow,
Sending message.
Do not hesitate to find out through our article on the difference between the profile visit and the follow function.
The scenario functionality allows you to sequence these 4 types of actions according to certain conditions and certain delays, making it possible, for example, to automate your follow-ups.
The trigger feature, exclusive to ProspectIn allows you to trigger actions depending on other actions and certain conditions, all in an automated way 😉
This feature also allows you to synchronize your favorite CRM (Hubspot, Pipedrive, Salesforce, etc.) with ProspectIn. This article explains how to proceed.
Side ProspectIn features
In addition to these 4 basic functionalities, ProspectIn offers you a certain number of "side" functionalities allowing you to organize your prospecting as well as possible.
Performance visualization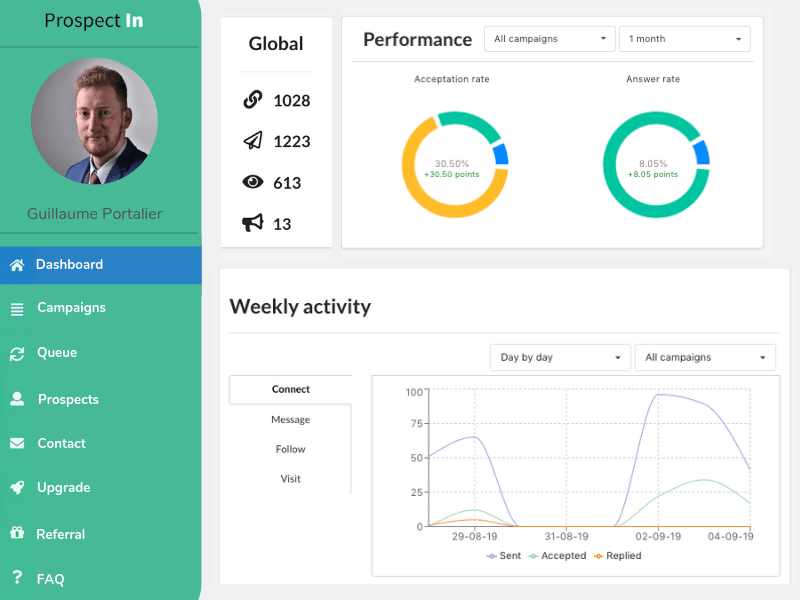 The "dashboard" section allows you to manage your performance and your prospecting.
On this page, you have access to:
LinkedIn statistics including your number of connections, number of pending connection requests, number of views on your profile, number of views on your last article.
Performance, namely your acceptance rate and your response rate, classified by campaign and periodicity.
Weekly activity, indicating the number of actions sent per day by type of action, with once again the possibility of filtering by campaign, message or note, and frequency.
A tagging system allows you to sort and identify your prospects in an instant
Note that you can also delete your old pending connection requests from this page. You can delete requests older than 7 days, 14 days, 21 days, 1 month and 3 months.
It is not recommended to exceed 3000 pending connection requests, so watch this figure, and feel free to delete your old pending connection requests when you get close to the limit. 😉
Data import/export
In order to launch your actions, you need to have a prospect base to contact. For this, you can export from a LinkedIn search but you can also directly import your prospects from a file in CSV format containing the LinkedIn or Sales Navigator URL addresses of the profiles you want to import.
Finally, you can export all or part of your ProspectIn data, in order, for example, to get the email address of your prospects, to reprocess your data on Excel, or on your personal CRM.
Prospect page
The prospect page, which is automatically unlocked when you perform your first action, allows you to view all the prospects present on your ProspectIn CRM.
You can use the filters to display only certain prospects; you can export your data according to these filters; and finally, you can view the history of the actions having been carried out with each prospect by clicking on the corresponding prospect.


Bonus ProspectIn features
Finally, in order to facilitate your use of ProspectIn, we offer a number of features that makes your life easier:
Scenario duplication allows you to duplicate a scenario from one campaign to another. The duplication includes the duplication of the model used, but also the content of the notes and messages used in the scenario.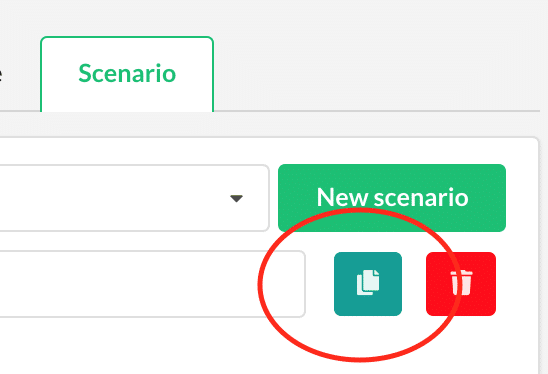 Prospect transfer from one campaign to another allows you to move certain prospects from one campaign to another when you want to rearrange your campaigns.


Choosing the extension's working hours via the "settings" tab allows you to choose the days and the time range during which the extension will send actions. And yes, even robots have the right to rest!
Be careful, however, for your actions to be carried out, you will need to have an open LinkedIn tab.You now master the functionality of ProspectIn. Do not hesitate to contact us on the chat if you have any questions, we are very responsive. 😄
Now you know all you need about ProspectIn features!🚀
FAQs
Why a new Chrome tab is opening when I use ProspectIn?
It's 100% normal. ProspectIn's using the Google Chrome extension technology linked to LinkedIn that need to be opened every time you want to use it. This technology is different than a Cloud type app.