The communication plan is the representation of your digital marketing strategy, in the form of a planning, find out the best communication plan example, in this detailed article. 🤲 To guide you in the right direction, we have defined 9 steps to follow in order to set up an efficient communication plan! 🚀
What is a Communication Plan Example?
A communication plan is a document that brings together your external and internal communication strategy, actions, action plan and budget. It guides you to create your presence on different social networks and media supports. 💻 It helps ensure the consistency of the message you want to convey to your audience, based on your objectives and the channels you use, like your LinkedIn audience for example. 📞
What is the content of the communication plan?
The content of the communication plan details the communication actions planned for the year or at N+2. It defines for each action the objectives, the budget, the communication channels and the messages to be broadcast on social networks, such as LinkedIn. 😉 It is used to optimize your KPIs to track your investments.
This template allows you to establish an action plan for everyone in your company. 🎯
How Do I Write a Communication Plan Example?
👉 To write an effective communication plan, you need to know these 9 steps:
Define your targeting & create your "buyer personas",
Prepare a good message,
Choose your acquisition channels,
Set a budget according to your needs,
Plan your communication actions,
Distribute your content on social networks,
Define clear and achievable objectives,
Use project management tools,
Analyze the results and adjust.
In this article, we will see these steps one by one, with charts to help you complete each step of your communication plan. 👂
Let's go, follow me! 👋
How do you make an effective communication plan in 9 steps?
Step 1: Define your business target & create your buyer personas
The first step is to define your target market, because we don't address future moms in the same way as gardening enthusiasts… 🪴 So you need to know your target audience well, ideally better than they know themselves.
This exercise allows us to gather valuable information to simplify all future communication actions as well as marketing, sales and customer relations. You will know the best practices to meet their needs and be more precise in defining and delivering your message. 📣
Below is a non-exhaustive list of information you can collect: 🔍
Your target's profile (age, gender, profession, salary),
Interests, passions, hobbies,
Problems, obstacles, frustrations he or she faces,
The deepest motivations, the emotions they feel,
The vocabulary, words and expressions he uses.
| | |
| --- | --- |
| 1 – TARGET  | Target profile |
| Gender | |
| Age | |
| Profession | |
| Passions | |
| Other information | |
| Problem n°1 | |
| Problem n°2 | |
| Problem n°3 | |
👉 Creating your "buyer personas" is an important step in developing your communication plan. Defining your core target audience allows you to:
Personalize your messages appropriately. For example, adopt a formal tone when talking to investors.
Find the right communication channels. For example, if you're targeting young people, focus on social networks like Instagram or TikTok.
To do this, define all qualified prospects, all end users and create sample profiles. It is recommended to create 2-3 "personas" per service/product. 👍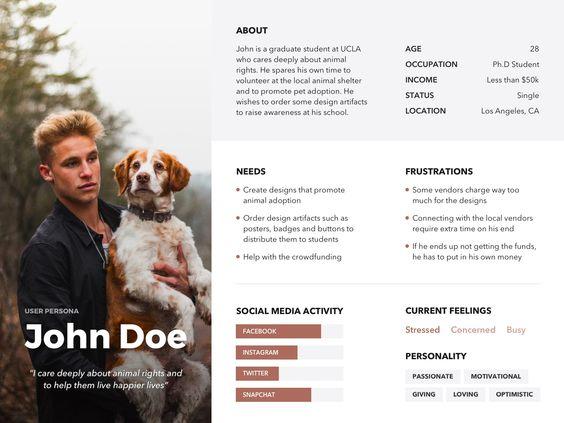 Step 2: Prepare the message to be delivered
Now that you have thoroughly studied the different aspects of your ideal customer, you need to make sure they understand your company and how your product/service can help them solve their problems. 🤔 And this is done by conveying a relevant message to your target audience through engaging copywriting, for example.
Here are some characteristics of a "good message":👌
It must be short and clear,
It must use the appropriate vocabulary (if your target is young you can prioritize being on first-name terms over being on first-name terms).
It should focus on the benefits of your product/service (not the features).
It must mention in a subtle way what is the differentiating factor the other competitors in the market.
| | |
| --- | --- |
| 2 – MESSAGE | Context |
| The company's reason to exist | |
| Its values | |
| Its ideal daily life | |
| Deep motivations | |
| Deep motivations | |
| Vocabulary used | |
| Message to be transmitted | |
| Objectives of the communication | |
Step 3: Choose your acquisition channels
Now, that you know who your potential customers are, you need to choose the appropriate acquisition channels to get your messages across. 📨
Because of this, you need to ask yourself the following questions about your leads: 👇
Which social networks do they spend the most time on?
What places do they frequent?
Do they like to receive "cold emails"?
Do they watch television? If so, in what time slot?
What professional events will they attend?
In addition, below is a (non-exhaustive) list of different actions you can take depending on the communication channel you choose. 🤗
🌐 For a digital communication strategy:
Social networks: publications (photos, videos), partnerships, influencers, interactions and comments.
Emailing: promotional emails, content sharing.
Blogging, content strategy: writing articles, infographics, etc.
✍️ For traditional communication strategies:
Events: Participation in trade shows, organization of conferences.
Media: advertisements, radio commercials, newspaper articles, etc.
Your company is unique and so is your strategy! Create a personalized communication strategy tailored to your ideal client, making your personal touches recognizable at a glance. 🌈
Also, don't forget to evaluate the cost of any action in order to allocate the right budget. 💲
Step 4: Set a budget based on your needs
Setting a communication budget is not an easy task. 😫 It must evaluate the costs of implementing your actions and ensure the growth of your business without incurring financial risks. Communication needs should not interfere with operational needs (human, material or financial resources).
Generally, communication costs should represent 2% to 10% of your turnover. Of course, this budget will depend on your product or service and the maturity of the company:
During the new product launch phase, the budget will be higher, as you will need to get your brand known.
Then, in the maturity phase, once the product/service is known by its target, the investment will be decreased.
To maximize your visibility and reduce your expenses, first do digital advertising. Much cheaper and easier to manage than non-media advertising. The marketing strategy is directly linked to the content of your message: tell your story and spread your promise to your potential customers. To be effective, develop a communication plan that is easily actionable. 💥
| | |
| --- | --- |
| 3 – BUDGET | Action plan |
| Comm channel n°1 | |
| Comm channel n°2 | |
| Comm channel n°3 | |
| Comm channel n°4 | |
| Budget action n°1 | |
| Budget action n°2 | |
| Budget action n°3 | |
| Budget action n°4 | |
Step 5: Plan your communication actions
A communication plan is a document that acts as an action plan. It communicates the strategy to the teams involved to ensure everyone is on track. 🛣️ You'll be able to invoke your communication strategy based on various considerations you've made ahead of time: communication objectives, targets, and budget.
Next, you need to list the actions to be implemented. Detail them, estimate the budget allocated to their implementation, and the repetition of the action 🗓️ (e.g. write one blog post per week).

Step 6: Spread your content on social media
Some means of communication, such as social networks, have now become essential for the growth of your business. However, you have to choose the right platform for your objectives: 🏹
LinkedIn is an ideal platform for more formal communications and B2B prospecting. Professional social networks are particularly well suited for business development, "social selling" or customer research thanks to "lead scraper" tools 👽 like Waalaxy.
Instagram is good for developing your "brand image". Creating an account and posting images on your network is not enough to get your brand noticed. You need to create your own style of photos, showcase your products in a unique visual way, and be an ambassador for your company's unique identity.
Facebook is a social media giant with billions of users. It is indispensable for BtoC, especially for advertising products and services.
Among others… 🪐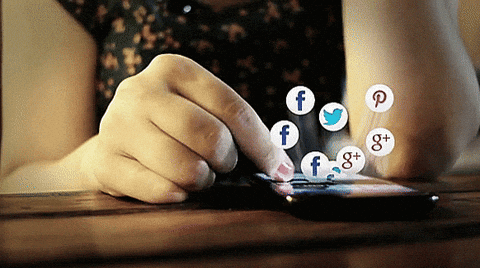 Step 7: Set clear goals/KPIs
Next, you need to define clear objectives and "KPIs". So there are 4 common types of communication objectives: 🗣
Increase your awareness. Make your brand, product or new feature known on social networks.
Work on your brand image. Not everyone will be a customer, but we still want people to love our products and associate them with the positive aspects of our brand.
Get your ideal customers to take action. Take their contact information from your website, visit a physical or virtual store to facilitate purchase or redemption.
Build customer loyalty. Moreover, a happy customer can become an ambassador of your brand, and thus act at his level on your notoriety, brand image and sales. 💰
Step 8: Use project management tools
Preferably, plan your actions with a "back planner", where you can see at a glance what is planned for the coming weeks or months. 👀 We recommend using a project management tool to make creating communication plans easier. This will give you a clearer overview (expenses, deadlines to be met, etc.) and the opportunity to align your vision to all stakeholders. 🤑
Here is a selection of different types of software for your communication strategy: 🧲
To plan your communication strategy: project management software = Monday.
To monitor your e-reputation: reputation management software = Tread by Qualtrics.
To manage your social network: software to schedule posts = Podawaa.
To start a blog: WordPress.
For cold email campaigns: automatic messaging software = Waalaxy.
For creating your graphic content: Canva. 👑
👉 Besides, if you want more info on how to create creative content to attract leads, here's a short tutorial video that will help you make your digital communication shine on LinkedIn: 🌟
Step 9: Analyze the results
Making a great communication strategy, only makes sense if you analyze them results and adjust your strategies as you go. 📏 Here's a list of some metrics to track:
Increased sales, demo requests, and number of quotes from communication campaigns (postings, emails, etc.)
Traffic to your website, bounce rate, time spent on each page, etc.
Subscribers and the reactions on your social networks. 😊
On the other hand, we can take the example of an email campaign (with Waalaxy), to which you added call-to-action buttons to access a product or contact page. Thus, you will gather a prospecting database by sending this campaign to your prospect list. 🧨
👉 Afterwards, you can measure the impact of this campaign by analyzing the data in a dashboard:
Open rate.
Response rate.
Number of messages sent.
Engagement rate.
Bounce rate.
A/B testing…
There are so many, it's up to you to define which ones are the most relevant. 🤓 This will allow you to quantify the impact of your communication efforts and adjust them later, if needed.
Communication plan examples for business
Each communication channel and social network has its own peculiarities, so you should adapt your communication plan template, accordingly. 🧐 Moreover, the notion of personal profiles or company pages (especially on LinkedIn), must be integrated in this reflection. 🔔
👉 To learn more about LinkedIn and how it works, check out this article!
Below, we'll look at 3 communication plan example of LinkedIn, Twitter and Facebook business communication plans. ⏰ You'll be able to download them later, from a Google Drive document, to turn them into PDF, Word or Excel formats. ⏬
Comm Plan To Download 🔥
Digital Communication Plan Example – LinkedIn
For example, on LinkedIn, if you have a well-developed content strategy, you should organize the posts or articles you're going to publish, by topic. 📚
You can group all posts about lead generation, in a "Business Development" category of your communications planning. If you are publishing content unrelated to this topic, we recommend creating a new category and grouping them by topic. This way, you'll be able to find your way around more easily. 🏃
Also note in the columns of your table, elements such as: the title of the article, the publication formats (bulleted list, videos, infographics, GIFs…), the status (to do, in progress, completed, overdue), the goal, among others. 🪶 And in the rows of the table: the week, the date and 2 main categories of well-defined posts/articles, one for your personal profile and the other for the company page (if relevant). 💫
Communication Plan to Download in PDF

👉 Download Comm Plan Example - PDF
Communication plan example with table – Twitter
For Twitter, you can use the same template as LinkedIn, when you plan your communication actions. However, since the number of publications must be more numerous on Twitter, I recommend adding 1 more line: the day of the week. 👀 This way, you will be able to see all your tweets, check the order in which they will be published and thus, avoid duplicates. If you publish several times a day, this makes things easier. 👌
Communication Plan to Download in Excel

👉 Download Comm Plan Example - Excel
Communication plan concrete example – Facebook
For Facebook, you can create a communication plan the same way you do for LinkedIn or Twitter. 🕊️ For the columns: the title of the article or post, the topic, the formatting of the publication, the status (to do, in progress, completed, overdue), the goal, additional notes. 🖊️ And in the rows of the table: the week, the day, the date, the time… ⌛ it's up to you how specific you want to be!  Also, use the color codes to clearly demarcate your actions! 🟢
Communication Plan to Download in Word

👉 Download Comm Plan Example - Word
How to Create a Comms Plan Template? 5 Tips for a Successful Strategic Plan Example
Tip 1: Consolidate your Available Content

Identify all of your available content, including blog posts and/or infographics, videos you would have created and white papers. 📖 Anything that can add value to your content, can help you achieve your goal. 🎯 Take the opportunity to identify content categories, by creating an inventory of your content. Example: if you have an article about recruiting at your growing company, 🤗 why not create an infographic that captures the key elements of your article?
Tip 2: Sort by Post Type

Different social networks may have different posting formats. To get organized efficiently, create a file and task list for each social network. ⚡ This way, you can display all the content according to the social network and bring diversity to the publishing format. First, create a global file and create a tab for each social network. Then, create a column for each possible publishing format in the social media network of your choice. 🍡
For example, for LinkedIn, you can publish PDFs, GIFs, carousels, infographics and images/photos. 📸 For example, put all LinkedIn approved publication types in the columns. Then complete the list with topics. Then in the "Video" column, you will find the created videos are related to the main LinkedIn articles.
Tip 3: Set the Pace of Publication

The amount of content available will determine the frequency of publishing. 🕰️ If your content marketing strategy has 2 blog posts and one video per month, your communication plan won't go far… You need to communicate regularly and provide value. That's why you should have enough content to speak effectively.
Before doing the communication planning, you should make sure you have enough content in advance. On the other hand, some social networks require more posts than others, to be effective in communication. 🙊 It's hard to use Twitter effectively with just one tweet per week, but LinkedIn recommends posting once a week on your company page to start. 🙏
Tip 4 : Putting Posts in the Communication Plan

This step is a real mental gymnastics. 🧠 You need to fill out a communication plan based on the topic, the target and the message you want to convey. To move forward, we advise you to choose a topic and add 1 publication per week to your communication plan. This is how you build the backbone of your com plan. 🦴
For example, in the Twitter communication schedule, you can choose to post tweets 2x per day or 10x per week. For the topic of B2b prospecting for example, you can write 2 articles per week. You can do the same for other topics. To avoid redundancy, it's a good idea to keep in mind the message you want to convey. ⚠️ Remember to define your goals for each publication.
Tip 5: Check the Order of the Content

This step is important because it allows you to check the order of your publications and content to avoid duplication. 👯 We recommend doing this step as you rank your content ideas. If you do your communication plan carefully, you won't have duplicates. 😊 Once you would have started communicating, don't forget to measure the impact of your actions.
Conclusion: How to Build a Communication Plan?
In conclusion, your communication plan example should be summed up in these few key points: 🗝️
Define your target by using qualified and segmented "personas".
Define your short and medium term objectives, making sure they are measurable and achievable.
Define your actions by choosing your message and your distribution channels.
Define your media budget for each activity according to your needs and objectives.
Define your action plan and analyze your KPIs, to increase your chances of success. 💪
Finally, whether it's getting the word out, working on your branding or driving purchases from your target audience, communication is critical to your business. ⚡
Indeed, your communication actions are the only way the outside world can know your company's identity and values. So be careful to align "what you say with "what you do". 🧐
The quality of your service or product must at least match the value perceived by potential customers. Otherwise, they will be very disappointed… 😬 If your communication is honest, sincere and like you, it will succeed! 👏
So, are you ready to plan your communication plan strategy? 😏
FAQ: Communication Plan Example
What is a Communication Action Plan?
A communication action plan is an essential document for a company. You can define a step-by-step strategy to achieve specific and realistic goals with deadlines set in advance. 🏃 As part of your action plan, 3 steps are necessary: 1) it must first be developed, 2) then implemented, and finally 3) have a regular follow-up.
The action plan allows companies to solve a specific problem or simply achieve a set goal. 🎣 Action plans can be global (generalized within the company, as part of a structural or organizational action plan), or focused on specific departments within the company (marketing/communication, sales, HR, etc.) 🤗
In general, action plans are mainly implemented for strategic marketing. This is because marketing is defined by several key actions that help achieve sales or market development goals, for example. 💹
What are the Different Communication Channels?
There are several communication channels that are classified into two main categories: media and non-media. 📜
🌐 Media communication includes:
Television,
Radio,
Press: (weekly, specialized magazine, press release),
Billboard,
Cinema: (advertisement, product placement),
Internet: (social networks, email newsletters, advertisements, ads, etc).
✍️ Non-media communication includes:
"Sponsorship": (partnership with an advertiser in exchange for advertising space on an event and/or objects),
Affiliate marketing: (ambassador program, advertising in a private blog),
Advertising objects,
"Street marketing: (communication actions carried out in the street),
Public relations: (event-based communication actions to promote the image of a company and/or individuals),
Event communication: (trade shows, conferences, seminars, opening day, etc).
That's it, now you know all the secrets about the communication plan, example included! 😉