Here's the process to know how to find sales leads on LinkedIn:
Describe your ideal customer and how to meet their needs.
Filter using the different filters of the Sales Navigator!
An optimized profile is even more likely to generate leads. The very first step when you want to start prospecting on LinkedIn is to define your persona, and determine the corresponding search criteria. In this article we explain how to start finding customers on LinkedIn.
How to find sales leads on LinkedIn using persona and filters ?
Here are the details…
The persona, what is it?
The persona or "buyer persona" is a marketing term that refers to the definition of a fictional character that will be endowed with the characteristics representing your target. The idea is to personalize your target to better visualize the typical person to whom you will sell your product or service. For example, if you are a software development company that sells software for accountants, your persona could be: "Pascal, 43 years old, self-employed, single with no children, likes to read and works late at night and on weekends".
Pascal's problem is that he is from the old school, computer tools are not his thing, so he needs a very intuitive tool to help him in his professional activity, as well as extremely reactive customer support. That's good, that's exactly what you offer (or at least, what you hope to offer). Now that you have an idea of the type of person you're going to sell your solution to, you'll need to find those customers on LinkedIn.
Using filters to find your persona on LinkedIn
ProspectIn works with all types of LinkedIn accounts, premium or not. But to really maximize its potential, it is highly recommended to use a Sales Navigator account. You will use the filters offered by the Sales Navigator to highlight only those profiles that match your persona. We know that Pascal is an accountant, so in the "title" filter we select "accountant":

Pascal is self-employed, so we set the filter "company's workforce" to "self-employed":
Finally, you are targeting the French market at first, so you are only looking for people working in France: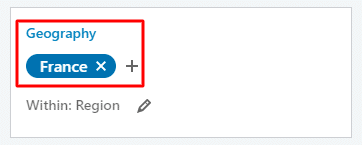 There you have your list of more than 1500 prospects that you can now contact via LinkedIn thanks to ProspectIn :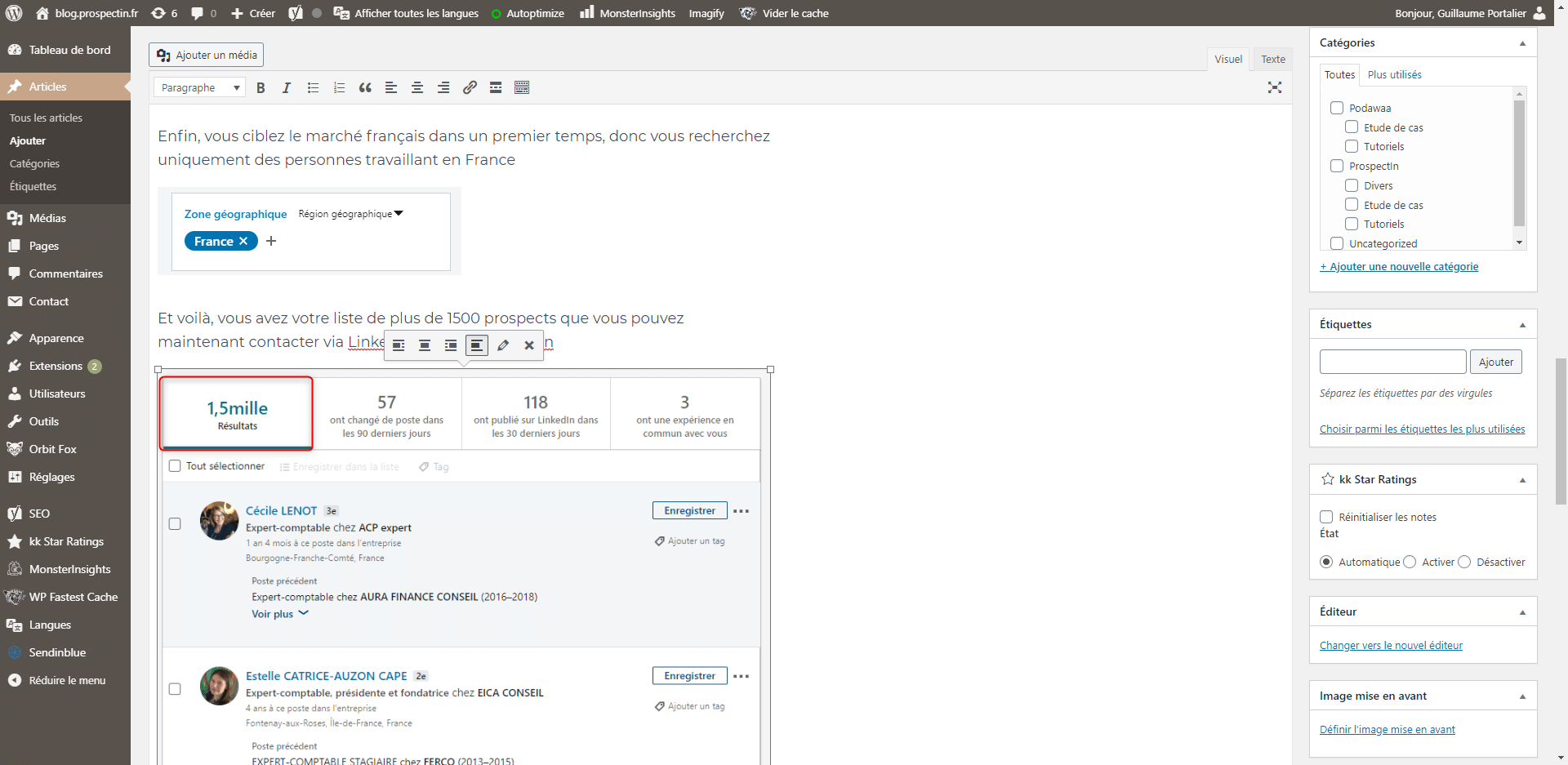 Please note that Sales Navigator searches only give access to the first 2500 search results. If your search contains more than 2500 results and you want to access all of them, you will need to split your search into several smaller searches using exclusive filters to find your customers on LinkedIn. Finally, to maximize your conversion rates and get new clients, don't forget to optimize your LinkedIn profile!
Now you know exactly how to find sales leads on LinkedIn! 🚀