You've all been waiting for it. And it's coming. 💃
Waalaxy synchronization with Hubspot (Zapier) is slightly more complex than with other CRMs. But once in place, you'll be able to launch the best marketing automation strategy on the market. 🚀
Once in place, you will be able to launch the best marketing automation strategy on the market. 🚀
So sit back in your chair, have a green tea, and let's get started.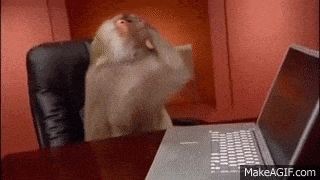 What is Zapier?
For a quick refresher, please read the first part of this article. 😁
What is Hubspot?
Perhaps it's still necessary to introduce Hubspot… Hubspot develops and distributes a series of software solutions for marketing and salesteams. These solutions help improve the effectiveness of online marketing campaigns, particularly through the personalization of site content according to visitors, as well as by improving the acquisition of new leads or prospects. Hubspot is :
Hub CRM is a complete CRM software that allows you to organize, track and develop real quality relationships with your prospects and customers. The advantage of this CRM is that it is 100% free.
Hub Marketing which is a marketing software that aims to increase traffic to your website or blog, convert visitors into leads and execute complete personalized inbound marketing campaigns.
Hub Sales which is an effective sales software that allows you to contact leads with all their information,automate time-consuming and repetitive tasks, in order to close more deals efficiently.
Link of the Zaps "Waalaxy_Google Sheets" / "Google Sheets_Hubspot
If you don't have the time or the energy. No problem.
I've prepared the two Zaps that you'll just have to copy / paste in your browser to automatically resume the pre-completed Zaps.
So happy? 😍
To summarize, there are two Zaps to do:
The first one allows you to synchronize Waalaxy with Google Sheets.
The second one picks up the Google Sheets, and sends to Hubspot.
➡️ Link of the First Waalaxy x Google Sheets Zap
➡️ Link of the Second Zap Google Sheets x Hubspot
Waalaxy and Hubspot synchronization via Google Sheets
Step 1. Go to Zapier
1. Create the first Zap: Synchronize Waalaxy and Google Sheets
You can configure this step by following this detailed tutorial, see you after! 🙋♀️
2. Create the second Zap : Synchronize data from Google Sheets to Hubspot
Select Google Sheets and "New Spreadsheet Row in Google Sheets".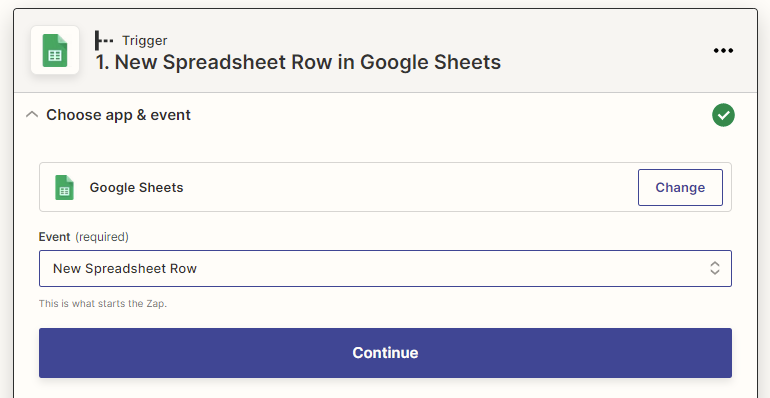 Log in to your account.
Select the Spreadsheet and the sheet concerned.
Add in the corresponding columns your own information.

Press "Continue" and "Test trigger".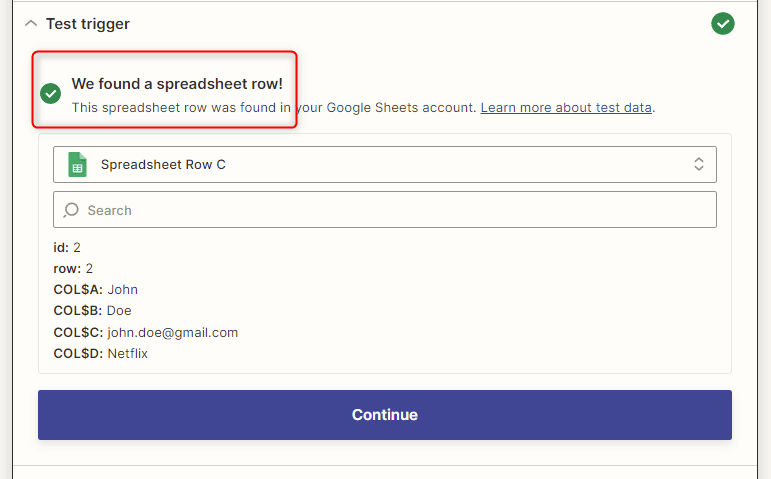 2.2 Create the output action to Hubspot
Click on the small "+" and search for "Hubspot".
In "Event", search for "Find Contact" and do "Continue".
Connect your Hubspot account.
In the Set-Up Action, select the name and the following value: Email".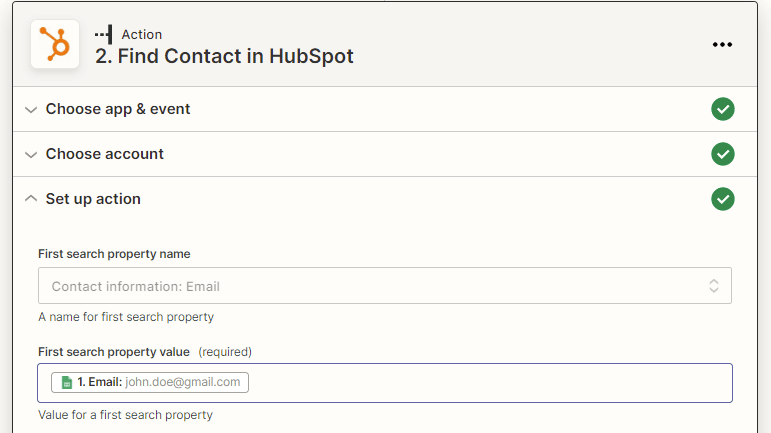 Click on the "Create Hubspot Contact if it doesn't exist yet?" option.
This option allows you to create the lead with its information if it doesn't already exist on Hubspot.

Fill in the different fields according to the variables you synchronised in the previous Zap: FirstName, LastName, Email, CompanyName.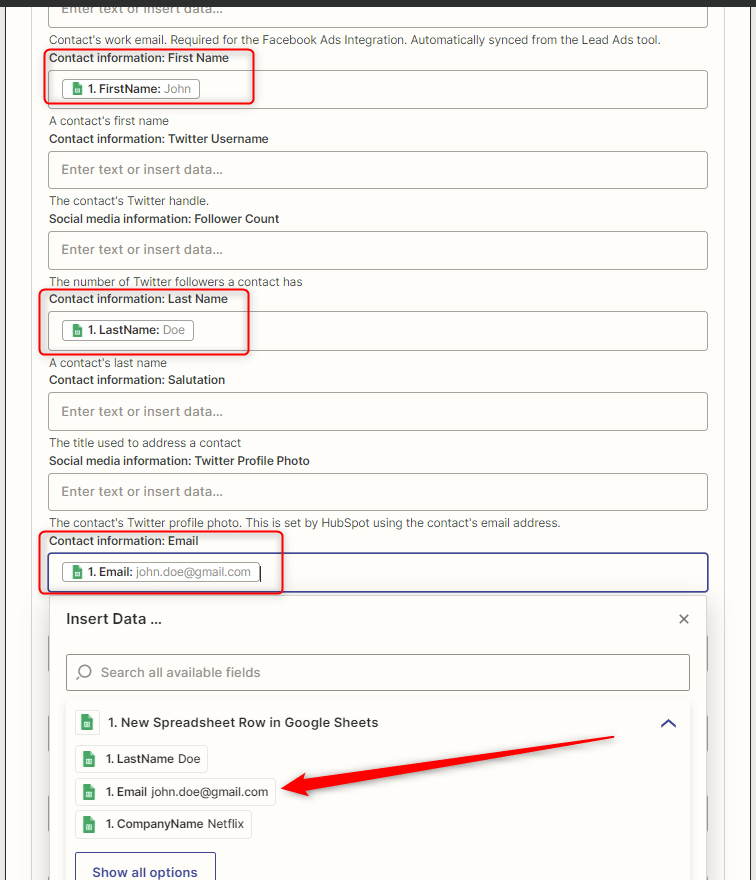 Click on "Continue" and "Publish Zap".
The data will be sent to Hubspot.
2.3 Visual on Hubspot
Go to Hubspot, "Contacts" section, where you will have a dashboard where your data will appear.
(The data you will have will be the sample data we send: John, Maria and Bruce)

You did it !
FAQ of the article
When and how is Waalaxy data sent to Zapier?
We send the data in "streams" and not one by one.
From 10 data (= 10 leads) onwards, the data is sent to Zapier.
Don't worry, we made sure to send the actions every 30 minutes in case you never have more than 1 or 2 people to transfer.
Do I need a Premium subscription to Zapier?
Zapier has several subscriptions: Free, Starter, Professional, Team and Company. The subscription you take depends on the number of tasks per month you send.
You can use Zaper's Free plan if you send less than 100 jobs per month.
Do I need a premium subscription on Hubspot?
Hubspot has 3 subscriptions: the Starter, the Pro, and the Enterprise. The subscriptions differ depending on the number of contacts you will have on the tool.
Hubspot has set up evolving prices, you can for each type of subscription, select the number of "marketing contacts" that will be able to be on the tool, the price will adjust.
Can I add steps in the Zap?
You can add steps in the Zap wherever you want in the Zap. For example, you can add a "Dropcontact" step between the "Google Sheets" and "Hubspot" actions, this would allow for some additional data enrichment such as business email.