Synchronize Waalaxy with Hubspot (Zapier)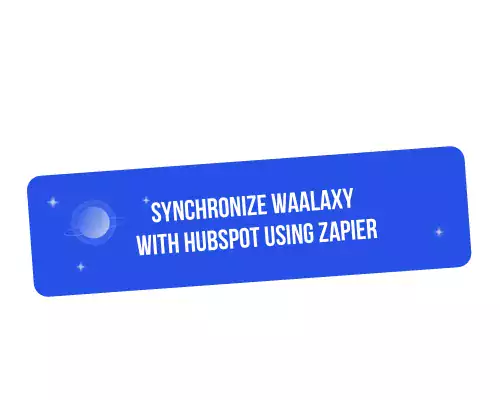 6
minutes
You've all been waiting for it. And it's coming. 💃 Waalaxy synchronization with Hubspot (Zapier) is slightly more complex than with other CRMs. But once in place, you'll be able to launch the best marketing automation strategy on the market. 🚀
So sit back in your chair, have a green tea, let's go.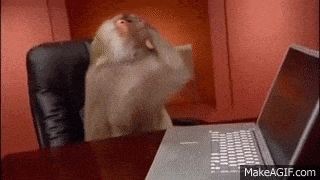 What is Zapier?
For a quick refresher, please read the first part of this article. 😁
What is Hubspot?
Perhaps it's still necessary to introduce Hubspot… Hubspot develops and distributes a series of software solutions for marketing and salesteams. These solutions help improve the effectiveness of online marketing campaigns, particularly through the personalization of site content according to visitors, as well as by improving the acquisition of new leads or prospects. Hubspot is :
Hub CRM is a complete CRM software that allows you to organize, track and develop real quality relationships with your prospects and customers. The advantage of this CRM is that it is 100% free.
Hub Marketing

which is a marketing software that aims to increase traffic to your website or blog, convert visitors into leads and execute complete personalized inbound marketing campaigns.
Hub Sales

which is an effective sales software that allows you to contact leads with all their information,automate time-consuming and repetitive tasks, in order to close more deals efficiently.
How to synchronize Waalaxy and Hubspot :Zapier ?
Your automated marketing software can be synchronized with Waalaxy. I recommend making two Zaps for this.
1. Create the first Zap: Synchronize Waalaxy and Google Sheets
You can set up this step by following this detailed tutorial, see you after! 🙋
2. Create the second Zap: Synchronize data to Hubspot via Dropcontact
2.1 Create the trigger on Google Sheets
Select Google Sheets and "New Spreadsheet Row in Google Sheets".
Log into your account.
Select the Spreadsheet and the relevant sheet.
Test the trigger and press "Continue".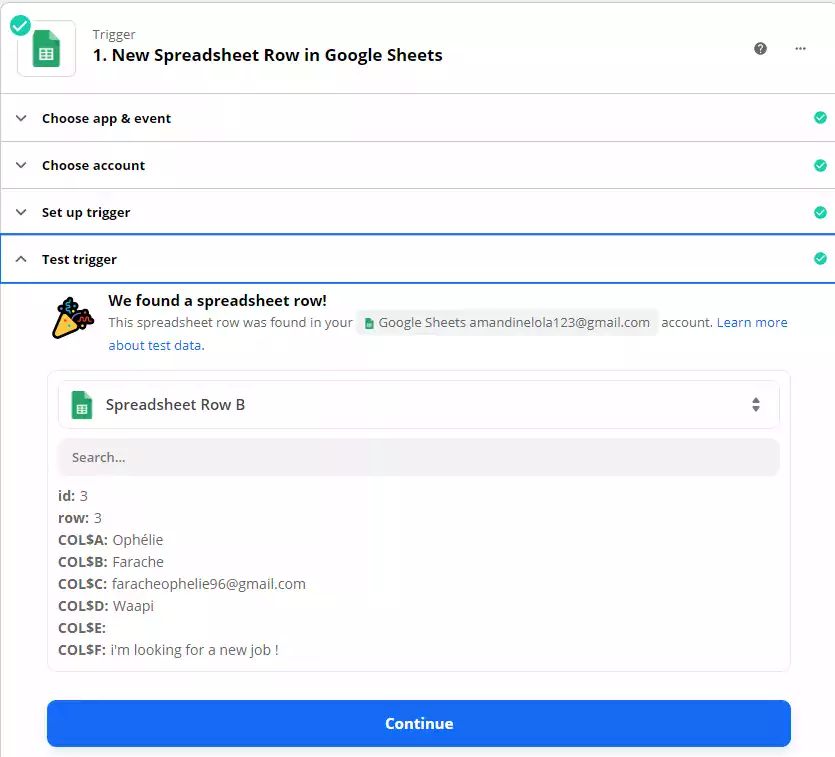 2.2 Configure the data to send to Dropcontact: "Custom Request
Select "Webhook by Zapier".
Select in "Action Event", "Custom Request".
In this part we will try to synchronize the webhook data with the Dropcontact API. To follow, you can simply access the Dropcontact API via this link. All the data to enter in Zapier, are noted here :

In the "Action set-up" :
In "Method", select "POST".
TheURL to copy is the one on the screenshot above, in the red box: .
In "Data Pass-Through?", select "False".
In the "Data" part, you will have to write the data like this: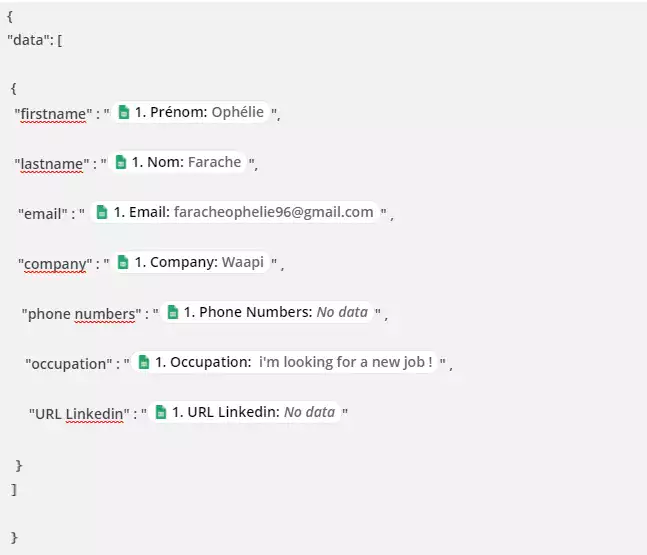 In "Unflatten", select "Yes".
In "Basic Auth", you do not fill in anything.
In "Headers", we take the data that are in the screenshot given above:
In the first line, you write "Content-type" and "application/json". You click on the "+" to add a line, You write "X-Access-Token" and you go to retrieve the API key of your Dropcontact account, in the "API" tab, then you paste it.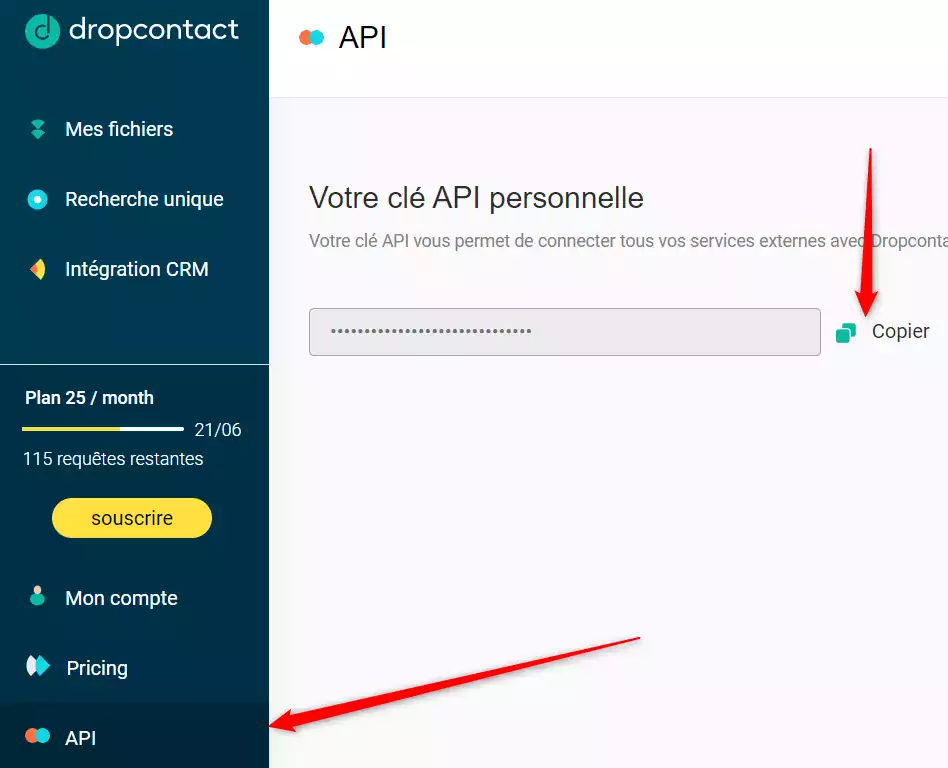 Here is what it should look like on Zapier: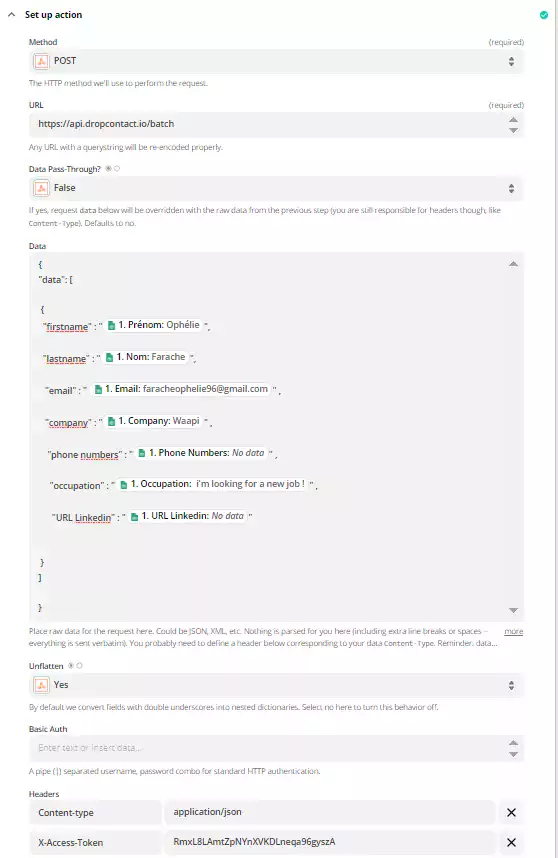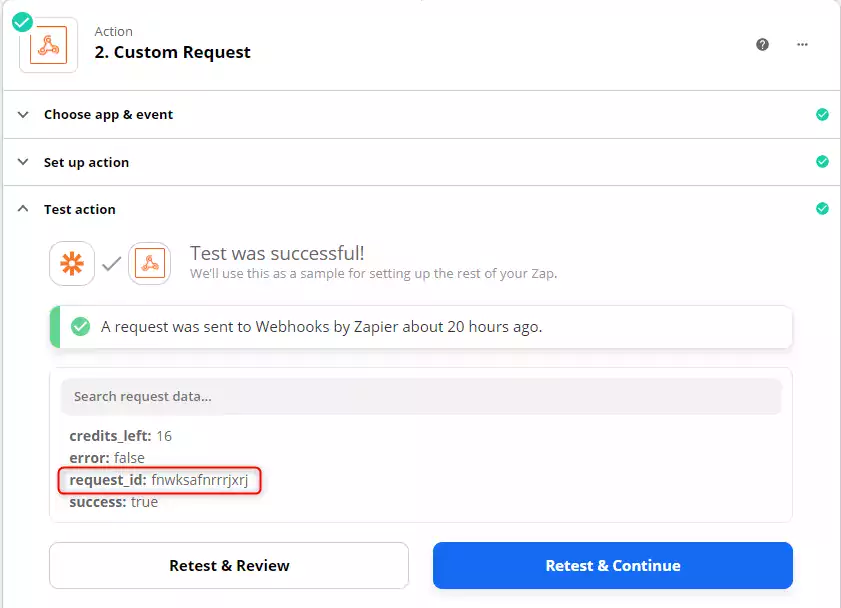 2.3 Put a time limit between actions
Click on the "+" to add a step.
Select "Delay".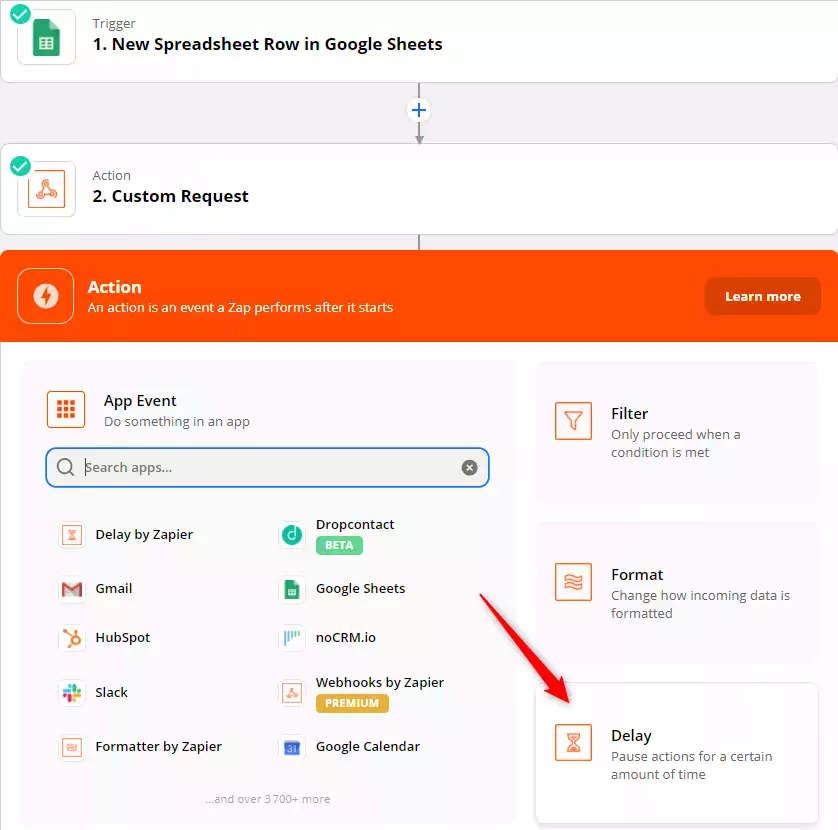 In "Action Event", select "Delay For".
In "Time Delayed For (Value)", select "1.0", the default is 1 minute.
In "Time Delayed For (Unit)", select "minutes".
Test the action and do "Continue".
In this part, you put obviously, the delay that you want, you are totally free! 🌞
2.4 Configuring the data to be sent to Dropcontact: "Get"
To popularize what we are doing, in 2.2 we said make a request to ask for the data, then we put a delay (2.3), and here we are going to configure getting the data. (2.4).
Click on the small "+" to add a new step.
Select "Webhook by Zapier" and select "GET".
In the URL, take the one given in the previous Zap, which is: (the "requestID" was obtained in the previous step, look at the screenshot).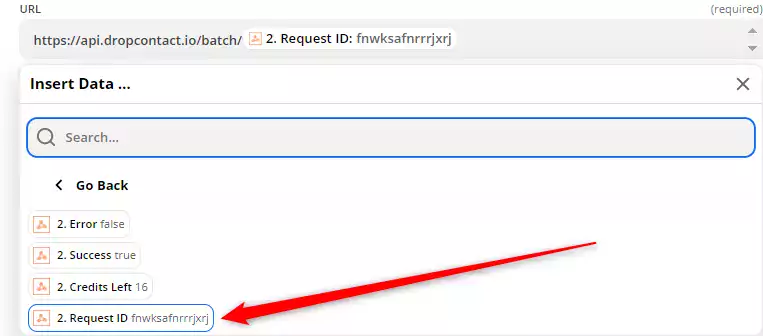 In "Send As JSON", select "Yes",
In JSON Key, write "json".
In "Unflatten", select Yes.
In "Headers", put back the same data as before:

2.5 Enrichment via Dropcontact
This step is necessary because generally via Linkedin we get the personal emails, which is not the most relevant for commercial prospecting, Dropcontact will bring the professional email address, so we will have both data. (and this thanks to the information of the company name).
Click on the little "+" and search for "Dropcontact".
Select "Enrich Contact" and press "Continue".
Connect your account.
Fill in the different fields by selecting the variables from the GoogleSheet.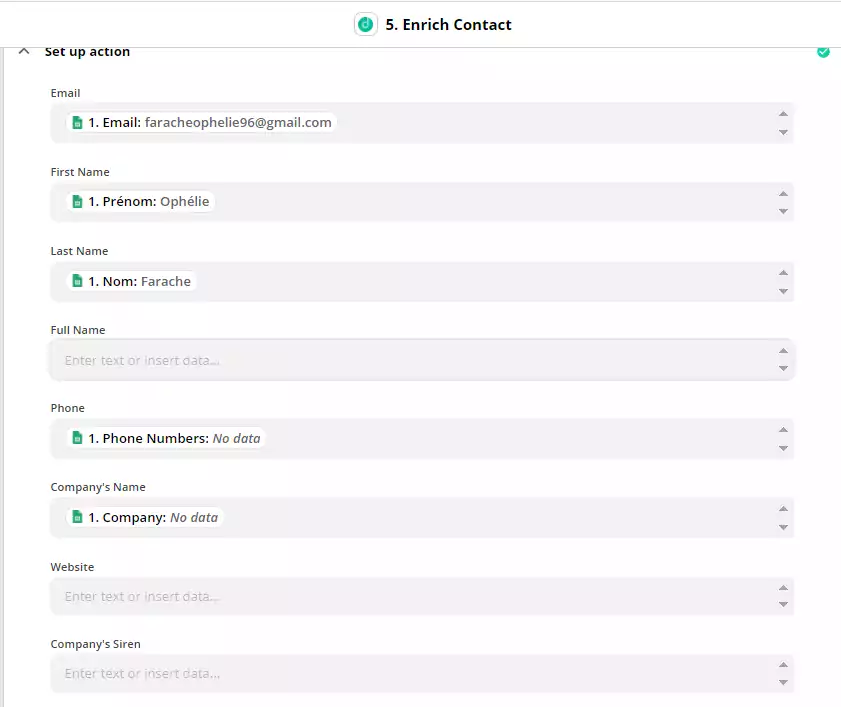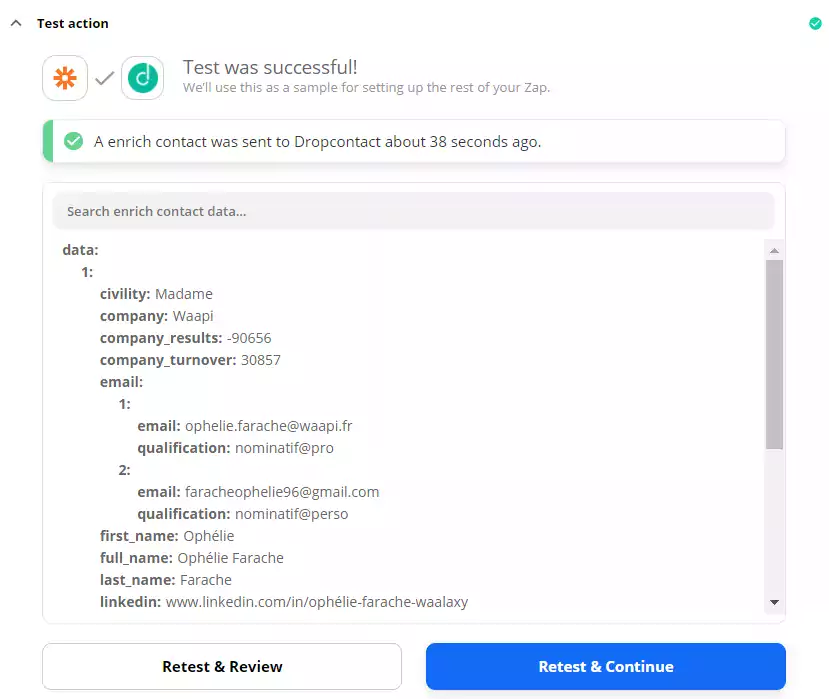 All the data have been enriched thanks to Dropcontact, we find : Last name, first name, title, company name, personal email, professional email, Linkedin URL, and all the information related to the company (that you don't see on the screenshot), i.e. NAF code, website, postal address, siren, siret, number of employees.
2.6 Formatting personal email / professional email data
The goal here is to format the data, separate them, so that they are clean.
Click on the small "+" to add a step and click on "Format".
Select "Text", and "Split Text".
In the Input, select the email given by Dropcontact.
The separator is ",".
The "Segment Index" is "First".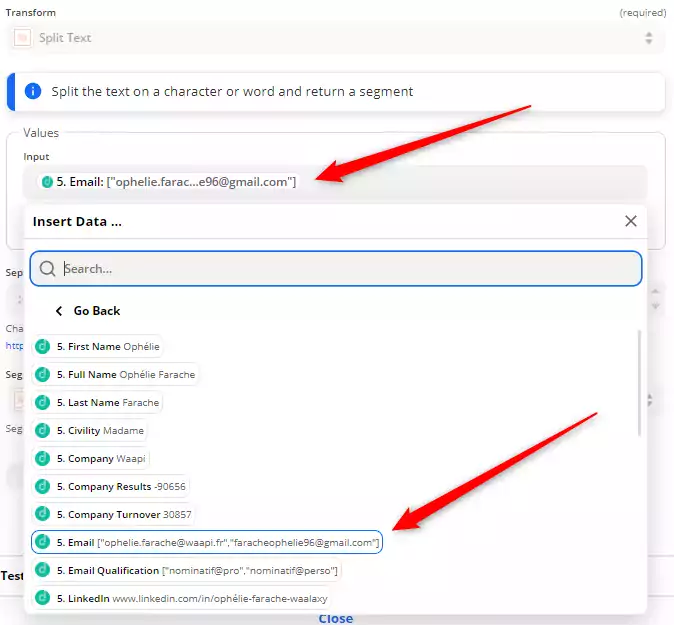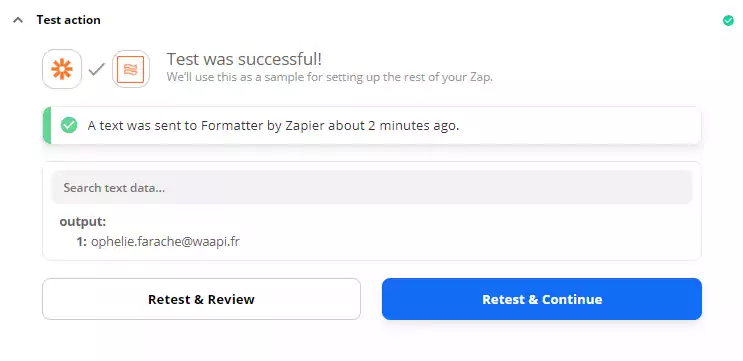 2.7 Define the output action to Hubspot w Zapier
Click on the small "+" and search for "Hubspot".
Select "Find Contact" (or Create Contact in Hubspot if it doesn't exist).
Connect your Hubspot account.
In the "Action Set-up", you will have to fill in the data that you will transfer to Hubspot.
Here we tell Hubspot to search for X contact and if it doesn't find it, then it has to create the contact from the data we have (name, first name, company, email etc.).
In "First Search Property Name", select "Contact Informtion: Email".
We ask Hubspot to search for the contact from the email.
In "First Search Property Value", we want the value of what we have just told Hubspot, so we select step 6. Data Email.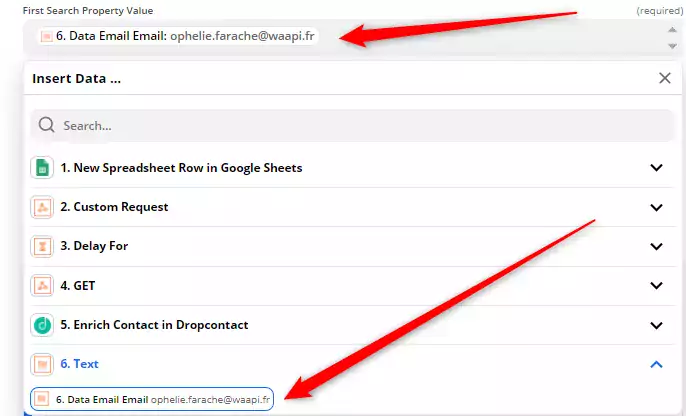 Check the box "Create Hubspot Contact if it doesn't exist yet?
Here you can enter a lot of data. In this example, we have filled in the data that we synchronized at the beginning:
Contact Information: FirstName,
LastName,
Email,
Job Title,
Company Name.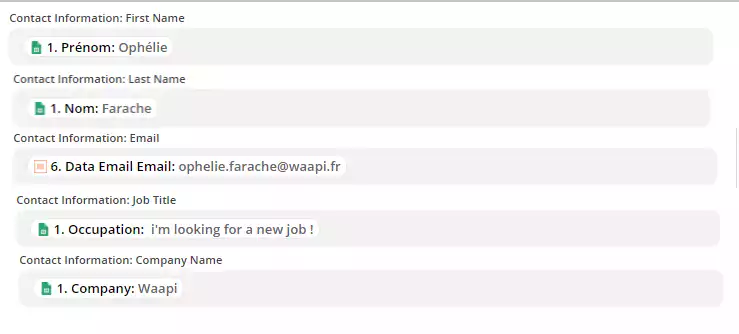 Press "Continue", and "Turn On Zap".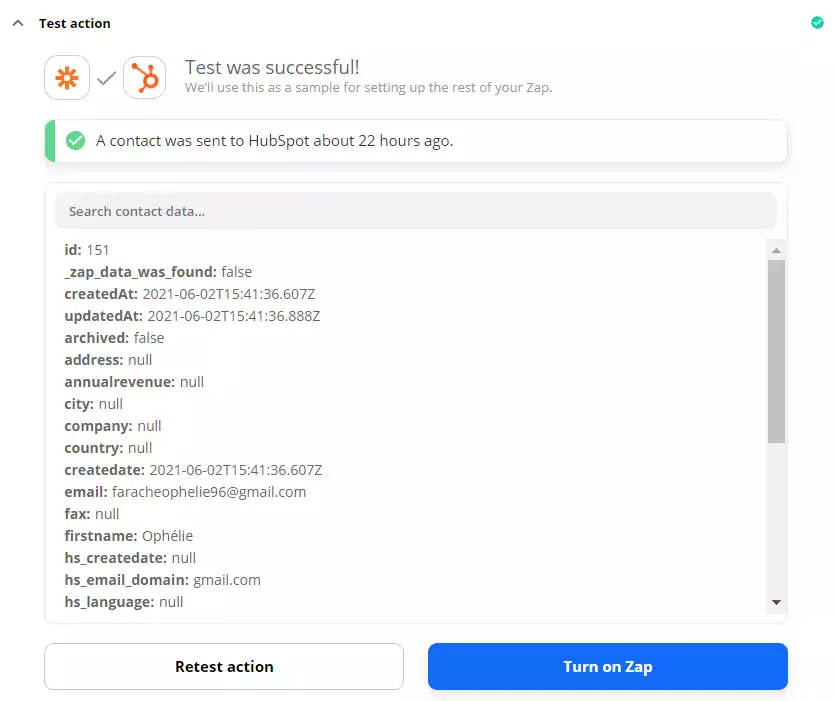 2.8 Visual on Hubspot
Go to Hubspot, "Contacts" section, where you will have a dashboard where your data will appear:

So was I right when I said it was a bit complex?
Well done to you for syncing Waalaxy with Hubspot w Zapier! 🥳