In a constantly evolving electronics market, companies that manage to stand out are becoming increasingly rare. Nevertheless, one that stands out is ManoMano.
This online platform has reached the €1 billion mark in sales. But how? 🤔
That's what we're going to find out in this article. We'll delve into the heart 🫀 of this success story by looking at :
🥇 The strategies.
🥈 The challenges.
🥉 The key factors.
Make yourself comfortable, take your mower 🪴 in hand and, off you go!
Manomano: what is it?
Right, let's get to the heart 🪓 of the matter.
ManoMano is a French e-commerce company specialising in online sales of DIY, gardening and home improvement items. 🏠
Let's delve into the history and these creators.
Founded in 2013 by Christian Raisson and Philippe de Chanville, this company is rapidly gaining popularity in Europe. 📈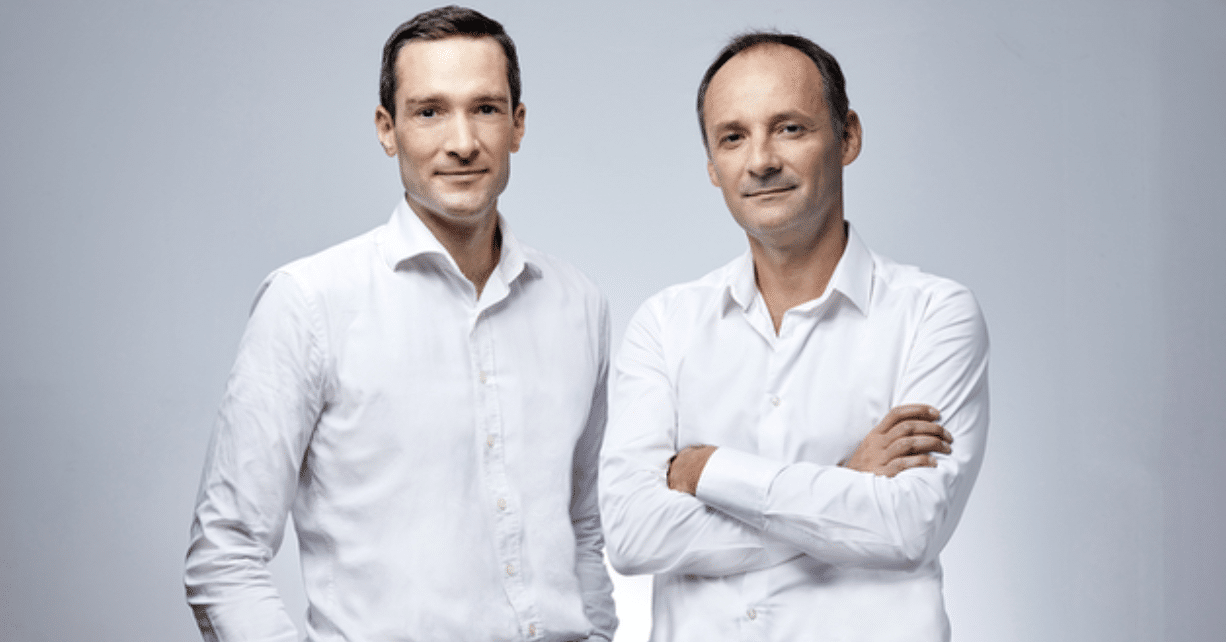 What does it offer? 🤔
This e-commerce platform allows users to search, compare and buy DIY and gardening-related products, ranging from electronic and hand tools, to building materials, outdoor furniture and decorative accessories. 🪔
ManoMano stands out for its commitment to customer satisfaction, offering assistance and advice to DIYers, as well as providing detailed product information. 👀
Finally, as you'll have gathered, this company has grown rapidly over 🪡 the years and expanded into several European markets, attracting the attention of investors and raising funds to support its expansion (more on this later). 😇
What are ManoMao France's targets?
At the outset, ManoMano had a single target : DIY enthusiasts.
These are all people who love DIY and renovation, whether they are novices or experienced. These people are looking for :
🌿 Tools.
🌿 Materials and products for their construction and renovation projects.
🌿 Interior decoration.
🌿 Garden maintenance.
They offer a wide range of products and resources to help them choose the right items for their needs, while also offering a convenient way to buy them online 🌐 and have them delivered to their home. 🏘️
Now there's a new target 🎯 on top of that: building professionals.
That's right, now ManoMano is opening up to b2b and b2c by targeting professionals in the construction, renovation and gardening sectors.
These craftsmen and contractors need quality tools and materials to complete their projects (nobody wants their roof to fall in, right?).
What you need to remember is that Main Main (love the pun? 🙄) aims to serve a diverse audience, from DIY enthusiasts to industry professionals, by offering a user-friendly and comprehensive online platform to meet their DIY, gardening and home improvement product needs.
ManoMano values
As a company, several values guide its actions and interactions with its customers, partners 🫱🏽‍🫲🏼 and employees. Let's go into a little more detail and look at the key values 🗝️ associated with this company.
#1. Innovation 🤖.
It encourages innovation in all aspects of its business, whether that's technology, customer service or even product development.
They are constantly looking for new solutions to improve the customer experience and simplify DIY and gardening. 🪴
#2. A passion for DIY ⚒️.
Sharing their customers' passion ❤️‍🔥 for DIY and gardening, they understand the needs and challenges faced by hobbyists and professionals alike.
They've even created "Manodviser", a place to exchange and share ideas, where you can advise people yourself and earn commission. Be patient, we'll be talking about it soon. 😇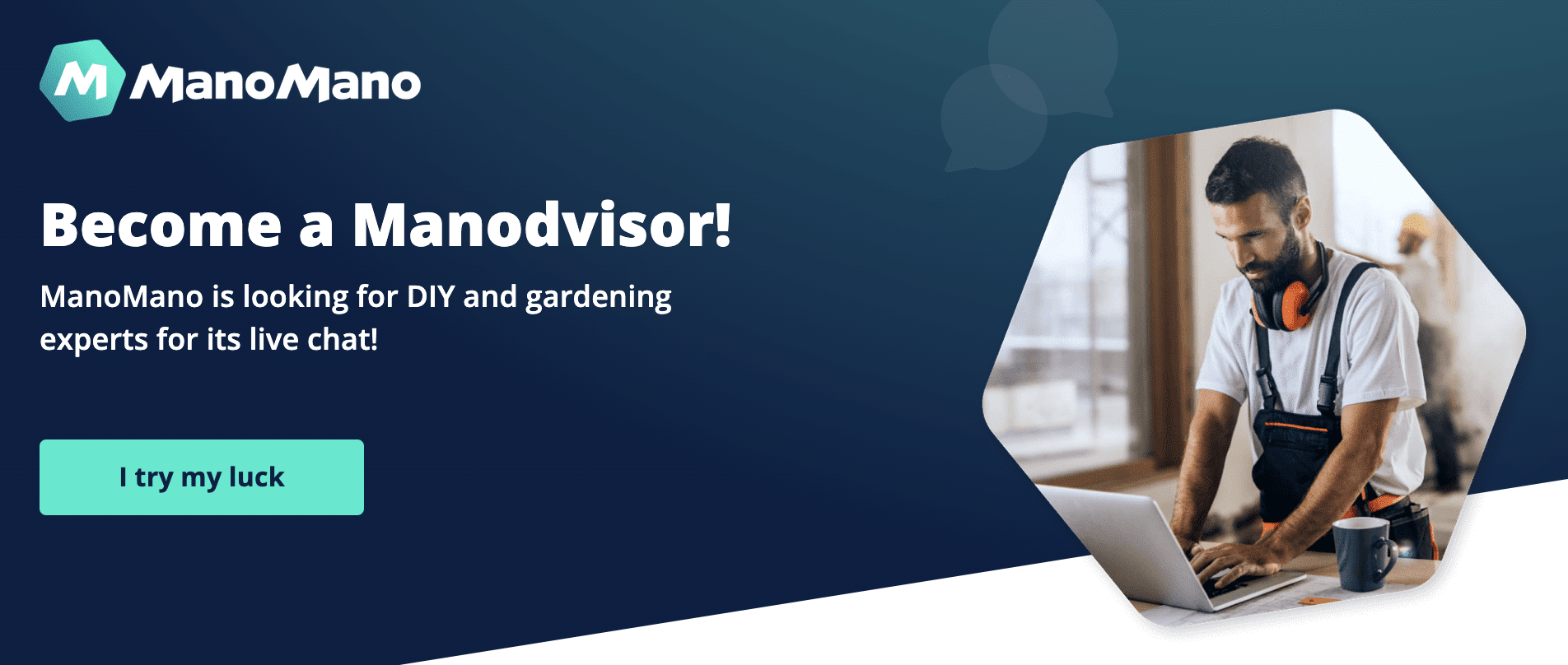 #3. Accessibility and education 🎓.
ManoMano is committed to making DIY and gardening accessible to everyone.
Goodbye DIY myth, now you have detailed information, guides and tutorials to help customers make informed decisions and succeed with their projects. 💪🏼
#4. Quality 🎖️.
They strive to offer high quality products and work with reliable partners to ensure customer satisfaction.

In addition, they have implemented high quality standards for the products sold on their platform.
#5. Social and environmental responsibility ♻️.
Like many modern businesses, ManoMano is committed to minimising its environmental impact and promoting sustainable practices.
They also encourage their customers to make responsible choices when buying and using products.
#6. Customer satisfaction 🌟.
The final value, and one of the most important, is customer satisfaction. They focus on being responsive, listening and resolving issues quickly to ensure a positive customer experience. 🦋
What is its branding?
Branding is an important part of a company's identity, including its name, slogan, graphic charter and other elements
As far as the logo is concerned, it has evolved considerably. It is now in shades of green and blue, associated with nature, sustainable development and innovation. It therefore reflects ManoMano's values.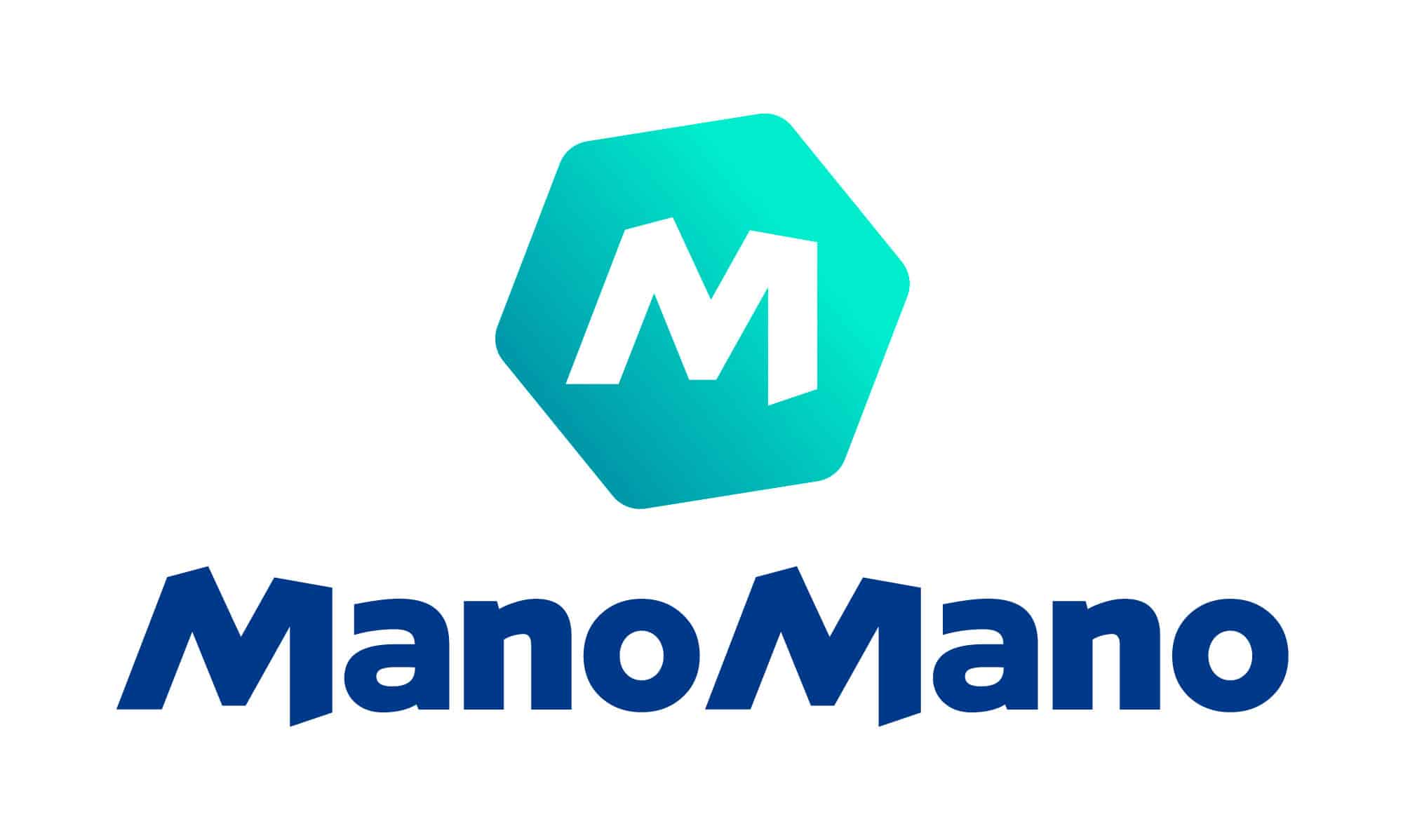 Also, the slogan "You can do it", highlights the fact that everyone is capable of DIY, and that they are putting in place many things to make it easier to get to grips with the tools and the intention to DIY.
The online DIY market
Now that you know more about this company, let's take a brief look at its market.
The online DIY market is growing this year, but at a slower rate than in 2022.
According to a study, the sector's turnover should be €43.2 billion in 2023, compared with €43.7 billion in 2022.
This continues to grow, thanks to several factors (I'm not talking about Laposte):
🛍️ The diversification of the offering: sites now offer a wider range of products, from tools and materials to furniture and decorations.
👋🏽 "Do it yourself": the French are turning more to DIY to improve their homes or carry out renovation work.
🌟 Improving the customer experience: offers better delivery and returns services, making online shopping easier.
Finally, let's look at the different players in the online DIY market and in France. We have: 👇🏼
🟣 Castorama.
🟣 Leroy Merlin.
🟣 Brico Dépôt.
🟣 ManoMano.
🟣 Amazon.
Current trends
The DIY market is constantly evolving, especially since the 2020 pandemic. Here are some hot trends.👇🏼
1) The rise of B2B marketplaces.
B2B marketplaces will become the channel of choice for DIY professionals in 2023. Unlike B2C marketplaces, they are designed to meet the specific needs of businesses and tradespeople.
They value these platforms for a number of reasons, and I'll give you 4 of them 🎁
Competitive prices ➡️ if you buy in large volumes on these platforms, you'll more often be able to benefit from preferential rates and advantageous discounts, which can improve your ROI.
Simplicity and efficiency ➡️ you have

advanced search

functionalities, order management tools or simplified payment systems that can make purchasing management easier for your business.
Wide range of products ➡️ has a wide range of DIY products, building materials, tools and specific equipment for professionals.
Feedback ➡️ ratings and reviews of products and sellers help professionals make informed decisions when shopping online.
2) The growing popularity of social media.
They are playing an increasingly important role in the DIY industry. 🦋
Most DIY companies and websites use social media platforms to promote their products, share video tutorials, and most importantly, inspire DIYers with project ideas (a lot about swapping and sharing, we love it).
Here are just a few examples :
🎥 Video tutorials: there are many YouTube and Instagram channels offering DIY tutorials.
👀 Inspiring visual content: all these social networks can be sources of inspiration for DIYers. I'm thinking in particular of interior designs, creative ideas and videos of completed projects.
🤎 Community engagement: online groups and communities allow you to ask questions, share tips and seek advice from other

DIY enthusiasts

.
3) The rise of the "smart home".
Last but not least, smart homes. 🏠
We're talking here about people looking to automate and make their homes more connected, comfortable and secure using innovative products and technologies. 🤖
ManoMano sales: analysis of the 6-step growth strategy
Now that we've looked at the submerged part of the iceberg, let's go deeper 🌊 and find out what this huge iceberg is hiding from us (the bottom looks a bit like a wooden Iceberg, doesn't it? 🧊).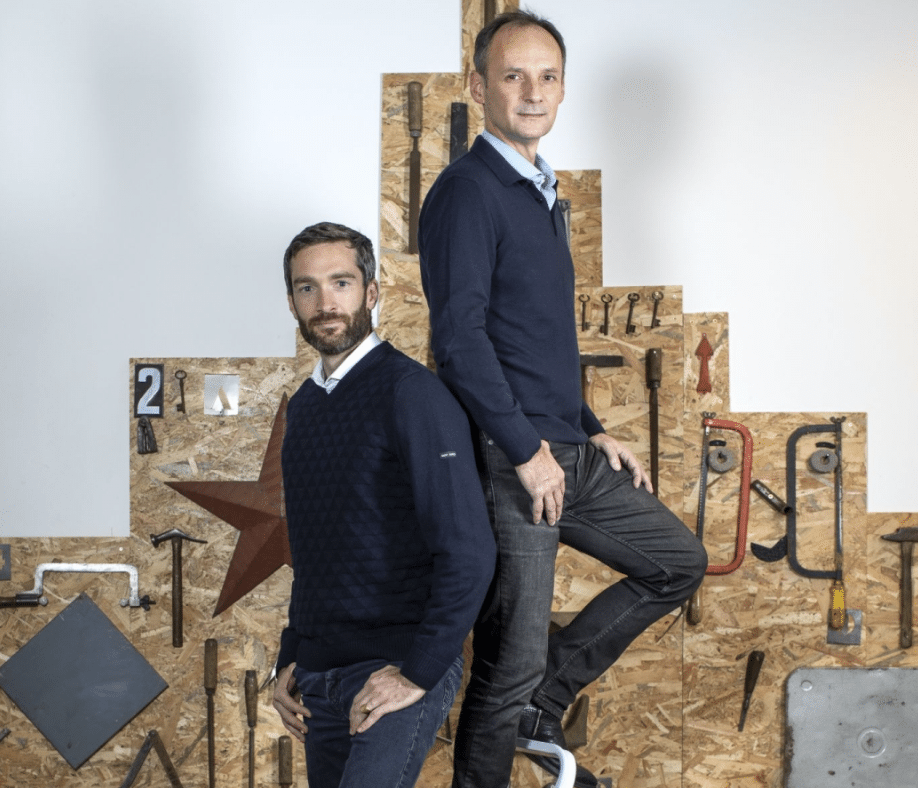 On a more serious note, we're going to take a close look 🔎 at the factors that have contributed to its success in the ever-changing market.
From expanding the product range to adapting to new market trends, ladies and gentlemen, find out more about ManoMano's growth strategy exclusively (very cinema trailer, isn't it?). 🔥
1) Expanding the product range
It's important for any business to expand its product range. This strategic move has enabled the company to make its mark and meet the various DIY, renovation and gardening needs that DIY enthusiasts may have?
Here is an explanatory table with 4 different ideas. ⬇️
| | |
| --- | --- |
| Ideas | Explanations |
| Diversification of product categories | ManoMano has expanded from an initial focus on tools and building materials to a much more diversified product range. This expansion has encompassed areas such as garden furniture, swimming pool equipment, household appliances, interior and exterior decoration products, and even connected home products. This diversification has enabled it to meet the varied needs of DIY enthusiasts and gardeners throughout their projects. |
| Incorporating innovative products | The company has demonstrated its ability to anticipate emerging trends by incorporating innovative products into its catalogue. In particular, it has responded to the growing demand for intelligent products for the home by offering connected thermostats, smart locks and other home automation solutions. This flexibility to integrate new products has been a key differentiating factor. |
| Collaborations with well-known brands | ManoMano has established strategic partnerships with well-established brands in the DIY and gardening sector. These partnerships have strengthened customer confidence in the quality of the products available on the platform. |
| International sourcing | To broaden its product offering and remain competitive, ManoMano has established international sourcing partnerships. This approach has enabled us to offer unique products and access to a global market. |
Responding to new market trends
By improving and expanding its product range, ManoMano has a remarkable agility (we're not talking gymnastics) to respond to new market trends! 👀
In fact, they constantly monitor changes in the market, whether in materials, lifestyles or even consumer behaviour. That allows them to anticipate changes and adapt their strategy accordingly. 😇
They are also able to act quickly in the event of a change in the market. OK, that doesn't tell you too much, we'll explain in an example.
With the rise of connected homes 🤖, this company has come up with smart products and home automation solutions to respond quickly to this growing demand. 🥐

Finally, they use communication channels such as their website, newsletters and social media to inform customers of the latest news and innovative products.
2) Investing in the customer experience
As you and they will have understood, the customer experience is essential for building customer loyalty and stimulating growth. 📈
That's why ManoMano has invested heavily in improving the customer experience on several levels, and let's find out together which ones. Onwards and upwards Sherlock. 🔎
New shopping experience
In order to stand out in the competitive market, ManoMano is looking to offer a unique, new and immersive shopping experience. To achieve this, here are a few features: 👇🏼
🥇

3D visualisation tools

for products, allowing customers to better understand how products can fit into their projects.

🥈 Augmented reality (AR) solutions

to visualise products in their own environment before moving on to purchase.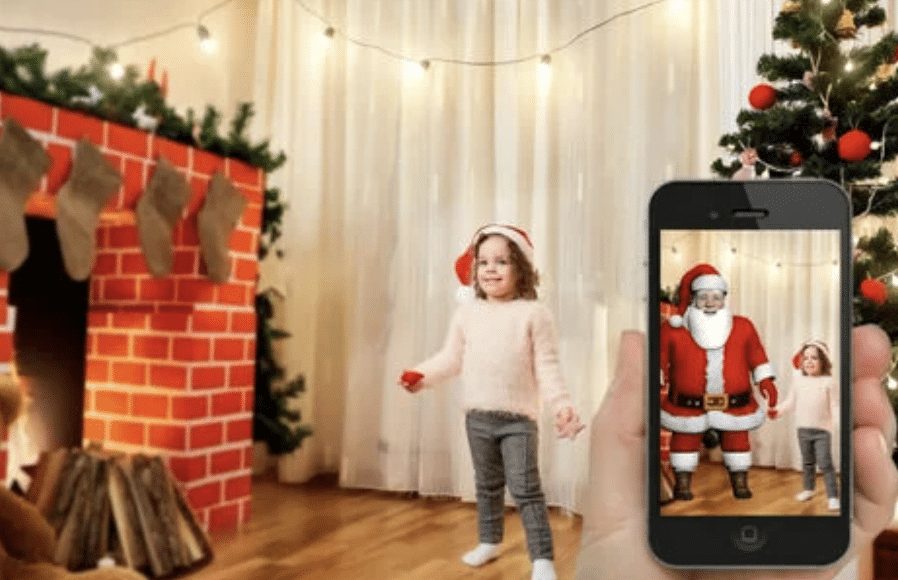 Website improvement
They are constantly improving their website to make it more user-friendly and responsive. This includes :
🪴 Simplified navigation.
🪴 Advanced search filters.
🪴 Detailed product descriptions.
🪴 Customer reviews.
This makes the buying process smoother and more enjoyable for users. 🫶🏼
Want to see what the website looked like before, when the company was still called "Mon echelle"? It's a gift. 🎁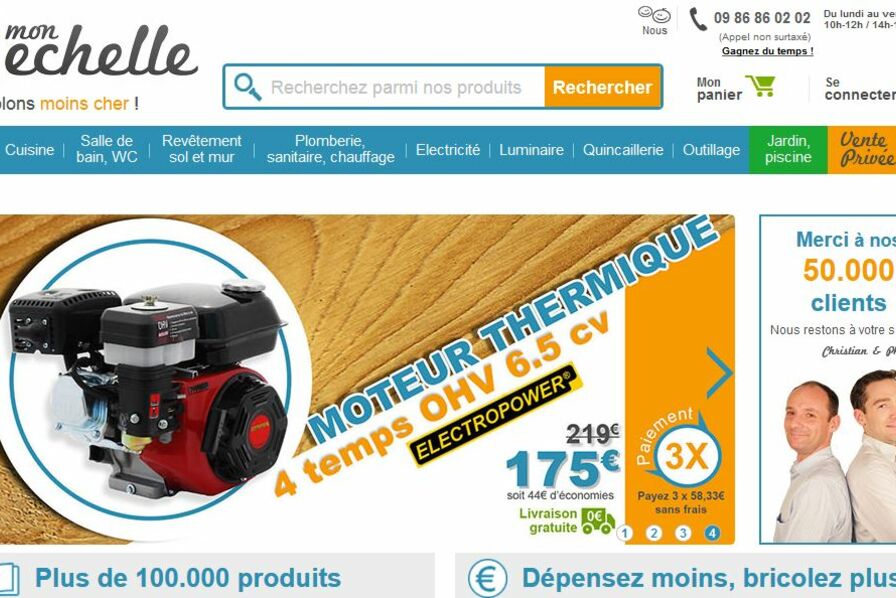 Personalising the user experience
Finally, the company analyses customer data so that it can recommend products based on customers' past preferences and browsing behaviour. ⛵️
It's a bit like Netflix and its catalogue. We've all been in the situation where we go to a friend's house and find that we don't have the same recommendations at all. Well, it's the same here.
Based on your shopping habits, ManoMano simplifies the buying process by helping customers find the right products for them more quickly. 💟
3) ManoMano sales: expanding into new horizons
It is continuing its growth strategy 📈 by looking to expand its turnover by exploring new geographical markets. Let's find out more. 🕵🏼‍♂️
New geographical markets
I'm not telling you anything new when I say that expansion into new geographical markets has been a major driver of growth. By identifying opportunities in several European countries, ManoMano has been able to deploy a strategy in these new countries.
In doing so, new target audiences have emerged, each more DIY and gardening than the last, taking advantage of the growing demand for online shopping, what more could you ask for? 😇
Local partnerships
It's all well and good to expand into new countries, but, you need to ally yourself with new local partners in order to facilitate the catalogue and stocks in particular. That's why ManoMano has found new partnerships in various forms. 👀
Let me explain. 👇🏼
🔑 Alliance with key players:

forging alliances with key players in the DIY and gardening industry in each new market. This can help establish a strong presence and gain the trust of local consumers.

🫱🏽‍🫲🏾 Working with local suppliers:

broaden your product offering and guarantee the availability of products specific to each market. This strengthens the company's credibility in local markets.

📦 Logistics agreements:

guarantee fast, reliable delivery to each target region. This is essential to meet customer expectations in terms of quality and speed of delivery.
4) Promoting the community
As you can see, taking care of customers is important. ManoMano has joined the circle of French unicorns by taking care of its customers and putting them first. 🦄
But how do they do it? 🤔
They've cleverly harnessed the potential of their DIY community to strengthen their growth strategy, and that's what we're going to see right now! 👇🏼
Manodviser: an active DIY community
Does this word ring a bell? It's an online community of enthusiastic DIY enthusiasts who share their knowledge, experiences and projects.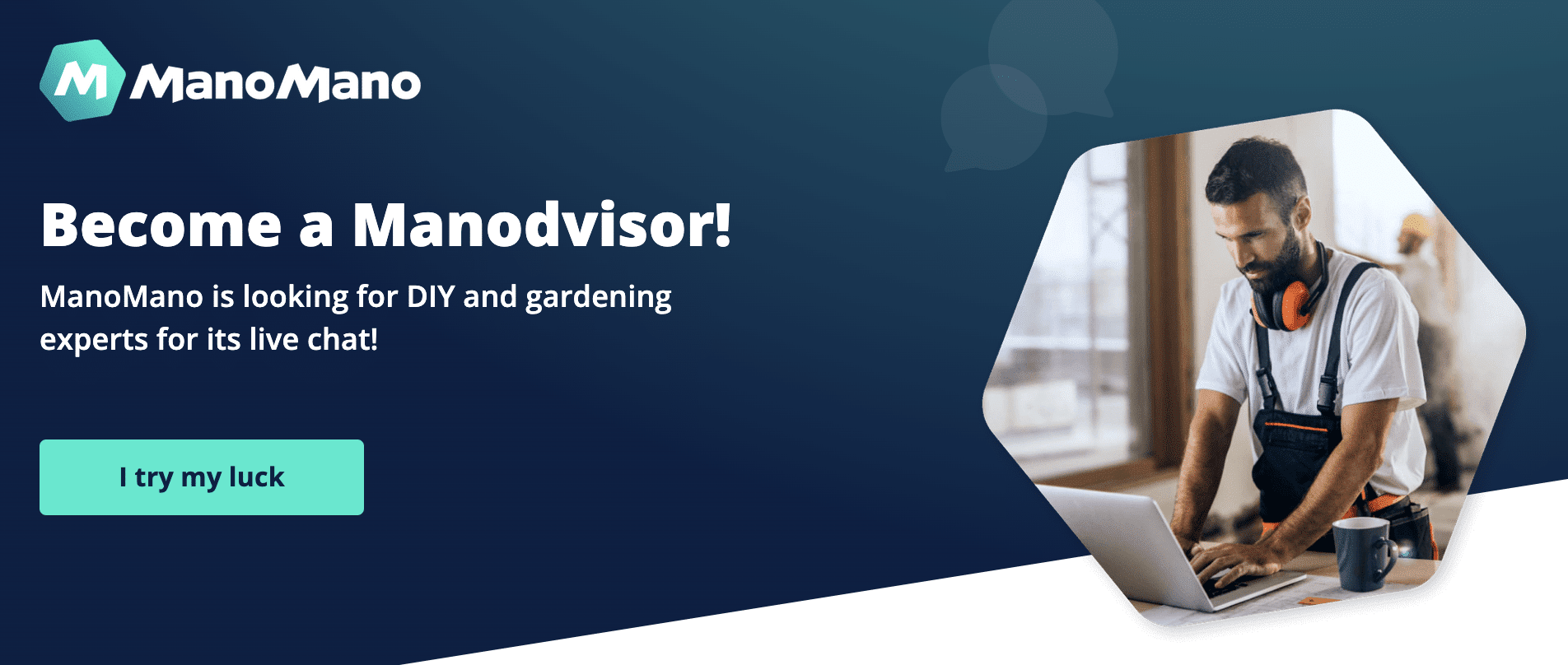 Members can ask questions, get expert advice and share their projects!
And the craziest thing is that YOU can become the expert and share your advice. Accessible to everyone, all you have to do is visit the site and complete a technical quiz to find out if you have the knowledge to pass on your knowledge. 💚
Question you might ask yourself: do I get paid? 🤔
The answer is YES. Here are the details of how the process works. 👇🏼

Community events and workshops
This company has, on a number of occasions, organised a series of community events and workshops with the aim of strengthening links within its community. These may include :
📖 Training sessions.
⚒️ Live demonstrations.
🏆 Project competitions.
🫂 Face-to-face meetings where possible.
All these initiatives create a more immersive experience for members of the community, encouraging learning and strengthening attachment to the platform.
As you can see, it's a win-win situation. 🎖️
5) Marketing and advertising strategy
As with any business, it's important to put in place a solid marketing and advertising strategy to boost visibility, attract 🧲 new customers and build loyalty among existing customers. This strategy is based on several essential pillars, let's find out which ones together. 🗼
Creative advertising campaigns
You've probably already heard a ManoMano advert, right?
The company has invested in creating original ads that stand out in consumers' minds. I'm thinking in particular of this video that was shot for an advertising campaign. 🎥
Note that these campaigns can take the form of TV adverts, online ads, viral videos or even large-scale billboards! ⬇️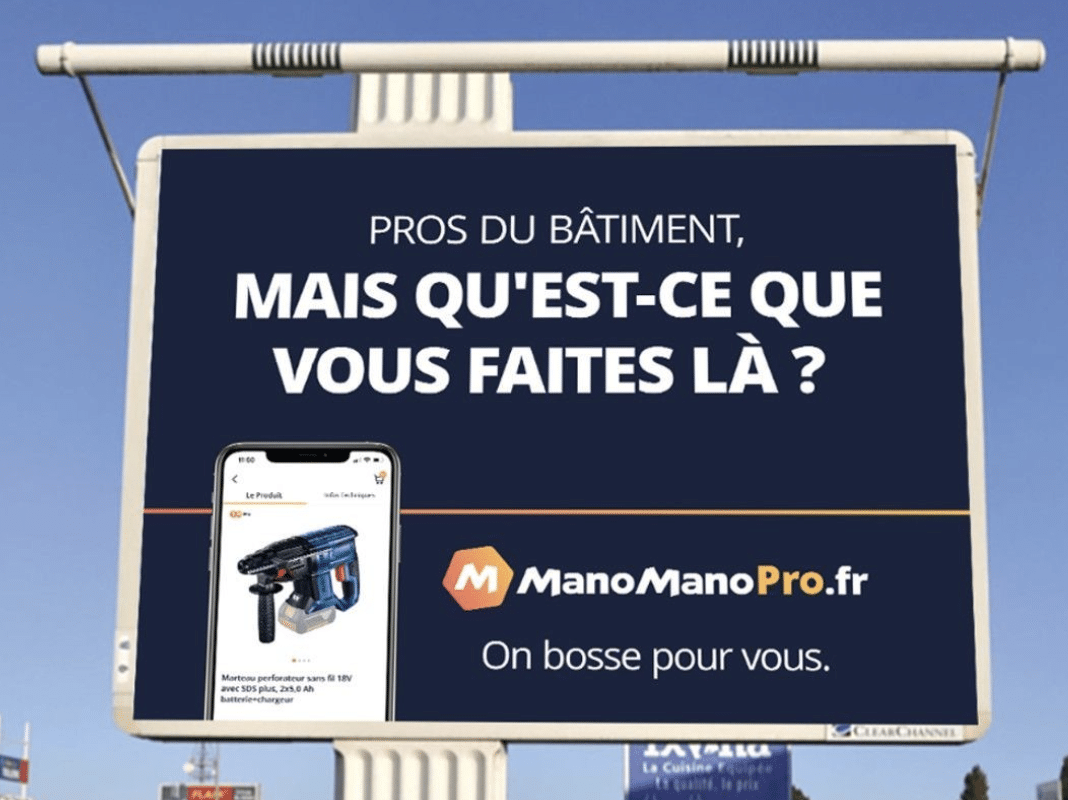 Use of social networks
Social networks play a central role in ManoMano's marketing strategy . These include Instagram, Facebook, Pinterest and Youtube.
It uses social media to interact with its community, share inspiring content, promote its new products and, in this way, engage users. 🦋
For example, on Instagram, with over 53,000 followers, they regularly publish content that makes people want to furnish their interiors and promote their added value.

Influencer marketing
It's not unusual for ManoMano to work with influencers in the DIY and gardening sectors to promote its products.
In fact, this company uses influencer marketing as leverage for partnerships to reach specific audiences. 🎯
I'm thinking in particular of the famous biscuit brand Michel et Augustin, founded in 2004 by Michel de Rovira and Augustin Paluel-Marmont. They worked together on projects related to the renovation and fitting out of their premises in Paris.
Finally, there's the Atelier de Roxane, a French infleunceuse specialising in pastries and cooking. She worked with ManoMano to create content about decorating her kitchen and garden.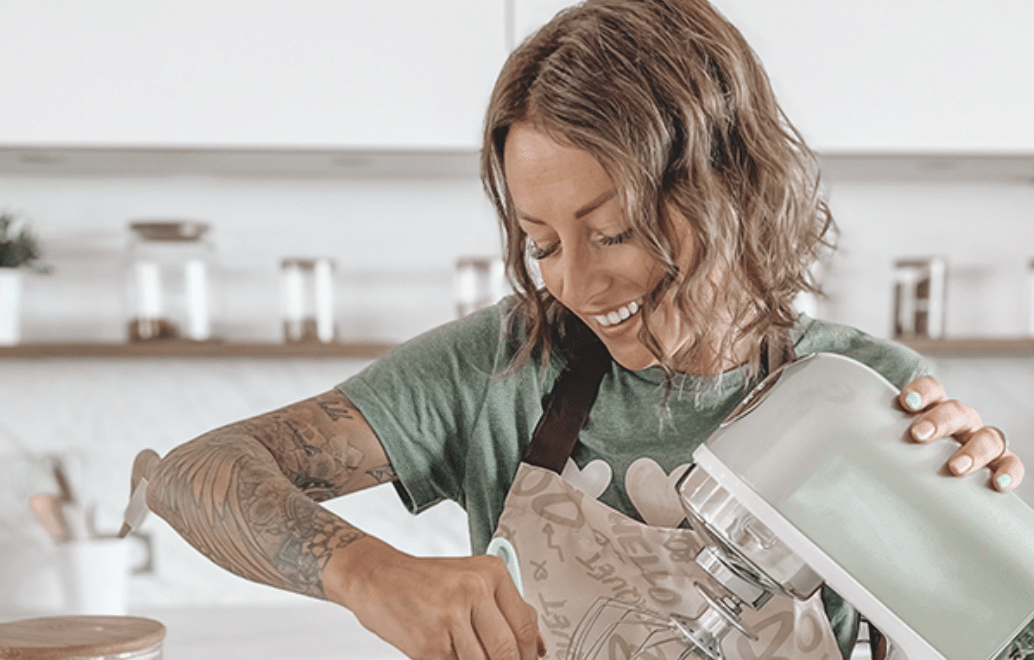 Content marketing
ManoMano regularly uses content marketing to good effect to inspire, educate and engage its online community of DIYers and gardeners.
It's back to bulleted lists, let's discover a few examples :
📚 D

IY & Gardening Guide:

features an extensive library of guides that talk from basic home improvement to more advanced projects. They're designed to help DIYers of all levels learn new skills and succeed with their projects.
📝

Blog posts:

cover a wide range of topics, from decorating trends to garden maintenance tips. They're there to offer practical advice and inspiring ideas.
🎥

Video tutorials:

these videos show the stages of projects and accompany the guides. This facilitates visual understanding for users.
🎄 S

easonal change:

adjusts its content according to the seasons. In winter, the focus is on interior projects and Christmas decorations. In spring, the focus is on gardening tips and outdoor projects.
6) ManoMano sales: supply management
Last but not least in ManoMano's strategy is supply management.
I won't keep you waiting any longer, here we go. 🚀
Maintaining product quality
It places great importance on the quality of the products offered on its Market Place
Indeed, it establishes certain quality criteria that guarantee that customers receive reliable products that meet their expectations.
To achieve this, ManoMano makes a very specific selection of suppliers. That's right, they want the best of the best. 🍦
All this contributes to the reliability of the supply. If everything works and arrives quickly, with no delivery delays, customers will be happy. ⭐️
Finally, ManoMano may sometimes implement quality control procedures to ensure that products meet the high standards set.
Regular quality inspections are therefore carried out to identify 🔎 and resolve any problems before products reach customers.
Reducing delivery times
It's a well-known fact that we order something on the internet and when we see "delivery time: one month", we think we'll look elsewhere because it takes too long.
Well, this company understands that. That's why they're constantly working on optimising its supply chain and that includes :
🔲 Process automation.
🔲 Warehouse efficiency.
🔲 Advanced inventory management.
🔲 Reduced order processing times.
Finally, the company uses real-time tracking systems to be able to track product shipments from the warehouse to the end customer. This provides customers with accurate information on the status of delivery.
Conclusion: ManoMano turnover
As I'm sure you've noticed, ManoMano's spectacular growth to reach the €1 billion turnover mark is based on a grand strategy focused on the needs and preferences of online DIYers and gardeners. ⛲️
It has adapted to different market trends by expanding its product range to include connected products for the home. 🏘️
Thanks to all these efforts, ManoMano has quickly entered the circle of unicorns, congratulations to them. 🦄
What should we remember about ManoMano? 🤔
In 3 points, here are the main points we should remember about this company:
Implementing a marketing automation strategy:

implementing a strategy to generate leads and convert prospects into customers. This is based on sending personalized, relevant e-mails at each stage of the buying process.

Invest in SEO:

the company has invested heavily in SEO to improve its visibility on search engines.

Offer an exceptional customer experience:

customer service is available 7 days a week, 24 hours a day.
Frequently asked questions
You thought we were done? Well, not quite, we quickly turned our attention to the future of ManoMano. It's happening right here. ⬇️
What does the future hold for ManoMano?
Creation of the Carbon Score
In April 2023, ManoMano launched its own tool for measuring the carbon footprint of products in its catalogue, which will enable users to choose products according to their convictions and desires.
According to their estimates, it will be 40% effective by the end of 2023 and 70% effective from 2024.
To bring this project to fruition, they have teamed up with Greenly and this methodology takes into account :
🔷 The extraction of raw materials.
🔷 Manufacturing.
🔷 Distribution.
🔷 Use.
🔷 The end of the product's life.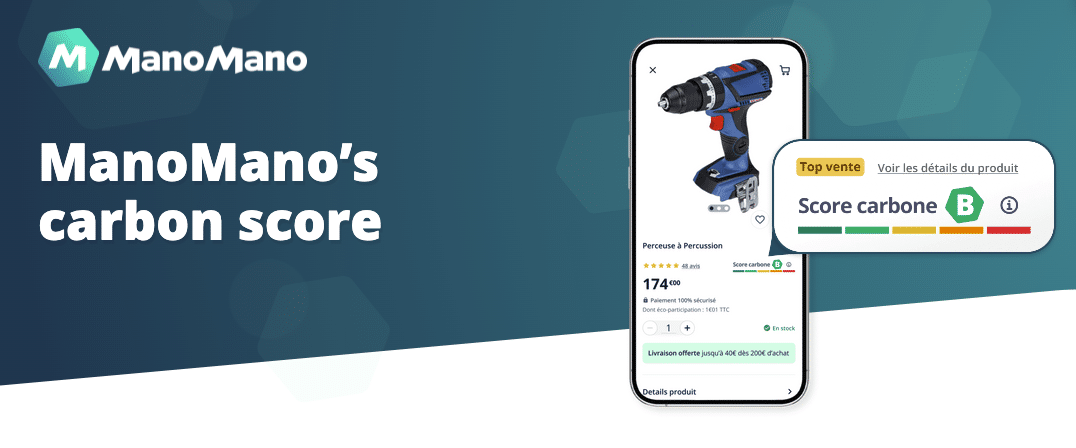 Integration into the second-hand market
91% of French people bought a second-hand product in 2021
There's no denying it, the second-hand market is very present, and that's something ManoMano has fully understood.
They offer a wide selection of second-hand products, which have never been used but may have slight imperfections, so are in perfect working order.
There can be
▪️Des second-hand products put back on sale after a customer return.
▪️Des end-of-series products.
▪️Des products reconditioned by their retail partners.
▪️Des never-used products with damaged or missing packaging.
Partnership with météo climat france newspaper
Every evening since 4 September, ManoMano has appeared on France TV's Météo Climat news programme. Lasting 12 seconds, the programme focuses on heating to promote energy-saving heating solutions, temperature control and insulation.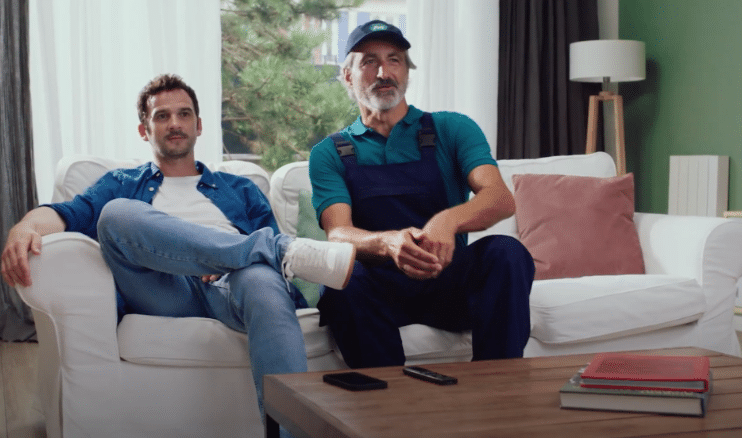 Note that this programme will be broadcast on France 2, France 3, France 24 and National Géographic, attracting almost 5 million French viewers every day. 👀
That's it, that's now the end of this comprehensive case study on the ManoMano company and its turnover. See you soon for more adventures. 🦋