How to follow up with a recruiter? Do you want them to get back to you?
There are several moments when a little reminder could really help you; when you have sent your CV and no one has answered, when you have applied and already had a first interview, but you are desperately waiting for an answer…
So many situations in which we'll help you find the right words and the right tone to successfully take the next step. 💪
Shall we go?
How to Follow Up with a Recruiter you haven't heard from?
We know very well that in these cases, you can be betting big; an evolution in your career, the need to change your professional environment, this position in the company of your dreams. So, I'm going to give you some advice on how to succeed in the tricky part of contacting a recruiter.
Here are a few Good Practices about How to Follow Up with a Recruiter after a Job Application:
1. Be Polite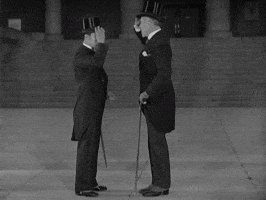 It is important to be polite and professional in all your communications with the recruiter, no matter if he is or not, be smarter, and leave a good image of your exchanges, even if it is an external recruitment firm.
Use a respectful tone, smile, even on the phone because you can hear it! We don't ask you to be fake, just to show the best of yourself.
2. Be Patient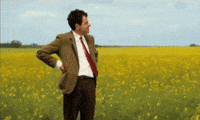 Recruiters can be very busy, so it is important to give them enough time to respond to your application. Wait at least a week after your interview to follow up with them,
Maybe wait two weeks minimum after a simple CV submission.
It's also worth keeping in mind that some companies may have a longer hiring process or may be delayed due to unforeseen circumstances, such as a high volume of applications or unexpected changes in staffing.
In such cases, it may be necessary to exercise patience and wait a little longer for a response. 😱
3. Use the Right Communication Channel
Make sure you use the right communication channel to follow up with the recruiter.
If you initially contacted them by email, continue to use email. If you initially contacted them by phone, call them back, but don't start getting into too much personal contact like WhatsApp, for example.
LinkedIn can be pretty good and neutral enough to both contact and follow up with a recruiter, or even to network and find a job! 😉
4. Give Additional Information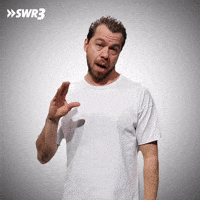 In your follow-up, give additional information that might help strengthen your application. For example, you can tell the recruiter that you forgot to mention during the interview your language skills or the fact that you already have a foothold in the area.
It is always better to follow up with the recruiter with additional information, as it allows you to be more discreet in your follow-up, like :
"Hi, I forgot to tell you this, and I'd like to take this opportunity to tell you that I'm still interested".
5. Instead, ask for Updates on the Recruitment Process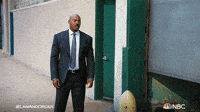 Ask the recruiter how the recruitment process is going.
This is a crucial question that will already allow you to anticipate deadlines. If the recruiter told you "I will give you an answer in two weeks" then you have every reason to contact them again if the deadline was not met. 😉
6. Show your Motivation for the Position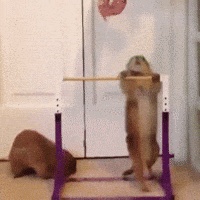 In your follow-up, show your interest in the position and your excitement about working for the company. Use words like "still motivated", "looking forward to being a part of your team", and "eager to learn more".
7. Don't be Too Pushy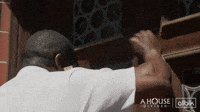 While it is important to follow up with the recruiter in some cases, it is also important not to be too pushy. Avoid sending repeated messages or calls.
If you do not hear back from a recruiter within 2 to 3 weeks, consider it best to assume that you do not have the position and move on to other options. If you are really interested in this company, then, a few months later, don't hesitate to send an unsolicited application!
If you're still looking, check out our tips for finding a job on LinkedIn!
8. Don't Talk about Yourself as a Desperate Person

You deserve the job, you don't need to beg for it. Too many times, it feels like you're begging a recruiter for an interview. But in reality, there is no reason to do so, just support your skills and motivation without overdoing it!
Examples of Follow-up Emails after Application
Example 1 : How to Follow Up with a Recruiter after a Spontaneous Application
💡 After an unsolicited application, chances are the recruiter won't reply to you, but will keep your resume and cover letter under wraps for future openings.
Example 2: Relaying a Recruiter for an Internship or Work-Study Application
💡 For work-study positions, recruiters receive hundreds of resumes and really stand out by sending original applications.
I applied on [date] for the position of [job name], hoping to land a great experience, as an intern.😀
I was very inspired by the assignments at [company name], and every day I wonder when I'm going to be able to tick off that job interview. 🤩
So I'm writing to ask you if you received my application and if you wanted to know a little more about my profile and skills?
Example 3: Following Up with a Recruiter after an Interview
💡 Think about writing down two to three pieces of info that you liked and that are quite specific. If you manage to write them down by email in a discreet way, it proves that you are really interested in the position and that you listened well during the interview.
Example 4: Dunning Email for a Startup-type Company
💡 In this type of structure, HR is pretty cool and expects originality and investment above all!
Example 5: Classic Dunning Email to a Candidate
💡 The relaunch goes everywhere, to give you an idea of a classic relaunch letter to a recruiter!
Example 6: Authentic Follow-up Email after Application
💡 There's nothing better than showing your personality in an interview and in your writing, generally, we love candidates
Find more reminder templates
Conclusion: Best Ways on How to Follow Up with a Recruiter!
Job hunting can be stressful, but the most important thing is not the follow-up, it's the first impression! 😎
Preparing a good resume and interview is essential to landing the job.
Your personality and strengths must be highlighted in your career path, and your professional project must be clear.
Before the interview, you should prepare answers to common questions and get to know the company's sector of activity, history, and organization. Read the blog, consult the reviews, and test the products.
During the interview, listen carefully to the questions and answer with concrete examples from your professional experience.
Don't forget to thank the recruiter for the opportunity and follow up with an email to reinforce the good impression and show your motivation to succeed in this job interview.
Remember to ask questions about the recruitment process, and also to ask for the recruiter's email address if you don't already have it.
By following these tips, you have a better chance of succeeding in your interview and getting the job you are looking for. 😍
How Long Should I wait for a Recruiter to Reply to my Follow-Up Message?
After sending a follow-up message to a recruiter, it's reasonable to wait at least one week for a response.
Recruiters often have a lot of applicants to manage and may not be able to respond immediately. If you still haven't received a response after one week, it's appropriate to send another follow-up my using another communication channel.
Maybe a call ? 📞
Bonus: How do you Find Recruiters' Email Addresses on LinkedIn?
No need to hack a security system to find an email address, it's very simple, there are tools that allow you with some info (like the LinkedIn account of a recruiter), to find the professional email address of the person you want to contact.
Find the email address of my contacts 👉🏻
FAQ: How to Follow Up with a Recruiter?
Before launching the FAQ, I'd like to take this opportunity to tell you that we're hiring at Waalaxy. 😜
Is it OK to Follow Up with Recruiter?
Not always. But it's hard to know exactly if the recruiter in question appreciates the follow-ups or is tired of them. 😆
Either way, I feel like with experience… That the difference is never significant, either your profile caught his eye and the follow-up will please him, or he didn't like your profile and the follow-up won't change that… but sometimes it can tip your profile in the positive, so you might as well not miss out on a good follow up 😀
So it's generally recommended to follow up with a recruiter if you haven't heard back from them within a reasonable amount of time after applying for a position or after an interview! 😉
When to Follow Up a Recruiter after an Interview?
The ideal time to follow up with a recruiter depends on several factors, such as the response time stated in the job posting or during the interview, the size and complexity of the company, and the availability of the recruiter.
After How Long Should you follow up with a Recruiter?
What we advise you to do ⏬
2 weeks if it's after an application by email or online (unless otherwise indicated by them).
One week after an interview (unless they indicate otherwise).
Can we Follow Up with a Recruiter by Phone?
It is preferable to follow up with a recruiter by e-mail, as this gives them the opportunity to respond to your message according to their schedule and priorities and therefore not feel "oppressed" by your request.
However, if you have not received a response to your follow-up e-mail, you may consider contacting the recruiter by phone,
Also, if you have always exchanged by phone, it will be less of a shock to them if you use this communication channel.
And there you have it, you have everything you need to know about how to follow up with a recruiter. 😁