LinkedIn Advertising : Should you invest on it and How to Start ?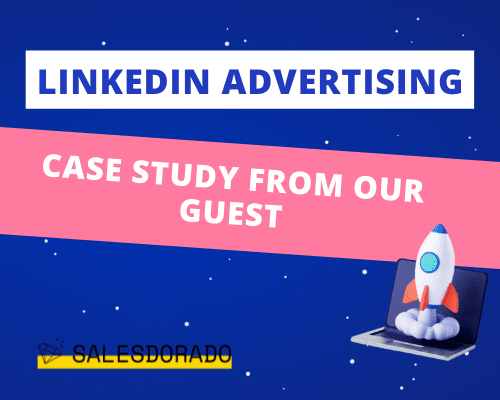 15

min
LinkedIn Advertising can help your business reach a professional audience that has up to 2 times more buying power than professionals on other platforms. 🧐 Yet, many advertisers fail to master this channel and make it work for them so that their business continues to grow with the automation of LinkedIn Ads. In this article, we'll give you the keys to making sure LinkedIn Ads work for your business by helping you to implement the right strategy. 😃
Note: this article was written by Salesdorado.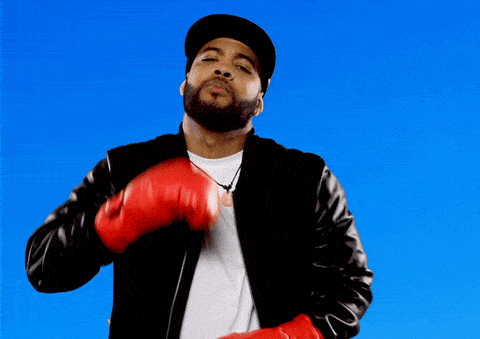 4 misconceptions about LinkedIn advertising
When it comes to LinkedIn Ads, there are a few things we must first clear up.
1. Clicks on LinkedIn are expensive

It's true that for most LinkedIn ad accounts, the cost per click is considerable The highest cost per click we've seen so far? $98.73. In this article, we will explain how to reduce your CPC to an acceptable amount for running Linkedin advertising.
2. You can't generate leads on LinkedIn

When we ask companies how many leads and sales they get from LinkedIn campaigns, we almost always get the same answers:
We don't run Linkedin lead generation campaigns because they don't work.
We've tried before but no one seems to convert.
Our agency only runs traffic campaigns.
Our goal is not to generate leads but to increase "brand awareness".
Yet, as the chart above shows, it's perfectly possible to harvest leads on LinkedIn, you just need to understand the dynamics of the platform. 🚀
3. The average cost per lead is huge
Is your web agency or marketing manager telling you that getting leads on LinkedIn is too expensive? Yet it's possible to run lead generation campaigns with a stable cost per lead of less than £9, even in industries with high competition.
There is absolutely no excuse for your company not to run lead generation campaigns on LinkedIn. In the same way as the development of your website, you need to define from the start what you want from these campaigns and how much you are willing to invest.
4. You need a sophisticated design to create your LinkedIn advertising
This is one of the biggest misconceptions in our opinion. You don't always need a fancy visual to generate leads from LinkedIn. You don't need a sophisticated design to start running LinkedIn ads. 🎯
Of course, this doesn't mean you'll never need to design your ads with a polished design, it just means you don't need a designer to start getting results on LinkedIn. You can achieve your goals with a great copywriter. Understanding the platform and being creative are the keys to making your campaigns successful.
Because once you know the limitations of LinkedIn Advertising, you can become creative enough to get people to share your ads with their contacts.
Advantages & disadvantages of LinkedIn Advertising
The disadvantages
If you're used to other paid platforms, you'll quickly notice that there are a lot of options you won't find when using Linkedin Ads Manager. Here are some disadvantages of using LinkedIn Ads compared to other social platforms:
High cost per click if not used properly
This is the main complaint of every B2B marketer. The cost per click is high compared to platforms like Facebook.
No micro-audiences
If you are used to running campaigns where you target small segments of users based on certain actions they have taken on your website , you are out of luck. For each audience you want to target, a minimum of 300 people is required to start the campaign. 👈
High CPM (the cost to reach 1000 people)
A metric used by growth hackers to see how much it costs us to reach 1,000 people. If you compare different platforms, you'll notice that LinkedIn is at the top of the rate scale for reaching 1,000 people.
No automation rules (unless you use sophisticated software)
LinkedIn is a channel that requires a little more attention and time when it comes to optimizing campaigns. That's because there aren't automation rules you can set up such as:
– If the cost per click is higher than X, suspend the campaign.
– If no leads, or cost per lead higher than €X in the last 2 days, stop the campaign. There are ways to execute these automations, but it requires the use of additional software like Adstage. Rest assured, there are also good reasons to use LinkedIn Advertising.
The advantages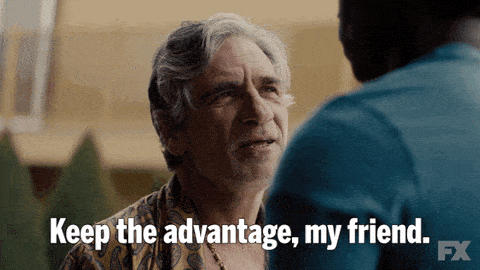 Data is up to date
Most advertising platforms collect millions of data points about users. However, you'll notice that Facebook profile data, for example, is less up-to-date than LinkedIn's profile data.
This is because LinkedIn users have a stronger desire to keep their profiles up to date on their professional lives to communicate with the professional world. The data is therefore more recent and accurate, which makes targeting options much better.
Unique targeting options
Want to target only companies above a certain size? You can do that. Want to target people with a specific skill? You can do that. Want to target specific companies that your sales people are looking for? Also possible. Want to target companies in a specific industry? You can do that. There aren't many platforms that have such a good combination of up-to-date data and the targeting options mentioned above, which is why LinkedIn Advertising is very effective as part of a Account Based Marketing.
Target larger companies that are difficult to reach with other channels
When it comes to searching for companies, and other advertising platforms, you don't really know the size of the business that visits your website. LinkedIn is one of the few platforms that allow you to search for large companies and consider large-scale deals.
Business mindset
Most LinkedIn users are not on the platform to watch cat videos. 🐱
They're there to stay in touch with their business connections, do business, or learn something new from the smart people who post on the platform. When you run ads on LinkedIn, you're sure to target people with the right mindset, and your ad doesn't interrupt people watching a purely entertaining video.
Higher business value across the board from MQL to SQL/WON
When you have a clear alignment between sales and marketing , you'll notice that inbound lead conversion rates are typically higher than other platforms. This has a lot to do with the ability to target large companies. This is the main reason for the higher cost per click.
Understand who your prospects are
LinkedIn Ads allows you to deeply analyze your campaign, better understand your audience and therefore improve your future campaigns.
The businesses that saw your ad and interacted.
The size of the companies that saw your ad and took an interest in your LinkedIn advertising.
The job titles of people who saw your ad and paid attention to your LinkedIn ads to optimize your LinkedIn targeting.
The job titles of people who saw your LinkedIn ad.
And these are just a few of the reports you'll be able to extract when running your LinkedIn Advertising campaigns.
What companies should advertise on LinkedIn?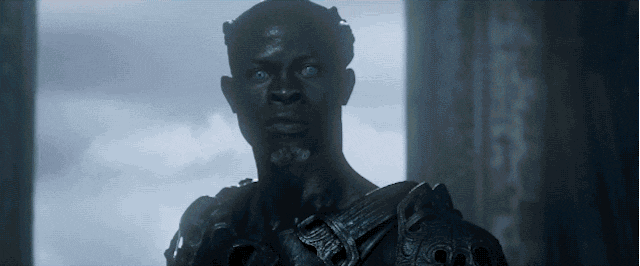 "Does it make sense to run ads on LinkedIn for my company?". It's a common question. Check out the MPMC model: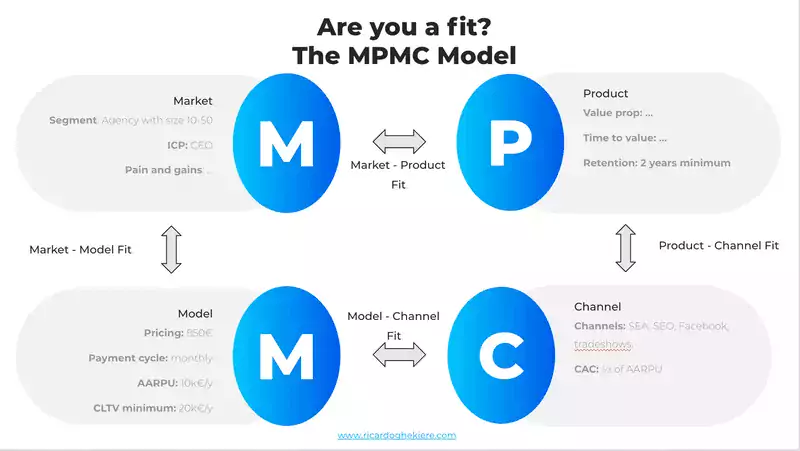 In a nutshell, the model breaks down your business into 4 main categories:
Your market (who you sell to).
Your product (what you sell).
Your model (how much and when you get paid).
Your channels (how you make people aware of your product).
These 4 elements must be aligned to ensure you have a viable business. What sense does it make to have a product/market fit, i.e. you have a product that satisfies a market, if you don't know how to acquire more customers? It's important to understand each category to make sure LinkedIn is the right fit for you. Here's a rule of thumb for whether you should run ads on LinkedIn:
If your Customer Life Time Value is above 10.000€.
You sell in a B2B, Education or Recruitment segment.
Your persona is active on LinkedIn.
You have the right marketing automation setup ready to convert and retain leads.
What type of content do you need to run advertising on LinkedIn?
When it comes to running ads on social media , you'll notice that most companies are running the wrong type of content to what are called "cold audiences." That is, to people who don't know about your solution (your offers and/or products) or who don't feel the need for it at all. To better understand which ads to run on Linkedin, you should take a look at the conversion funnel: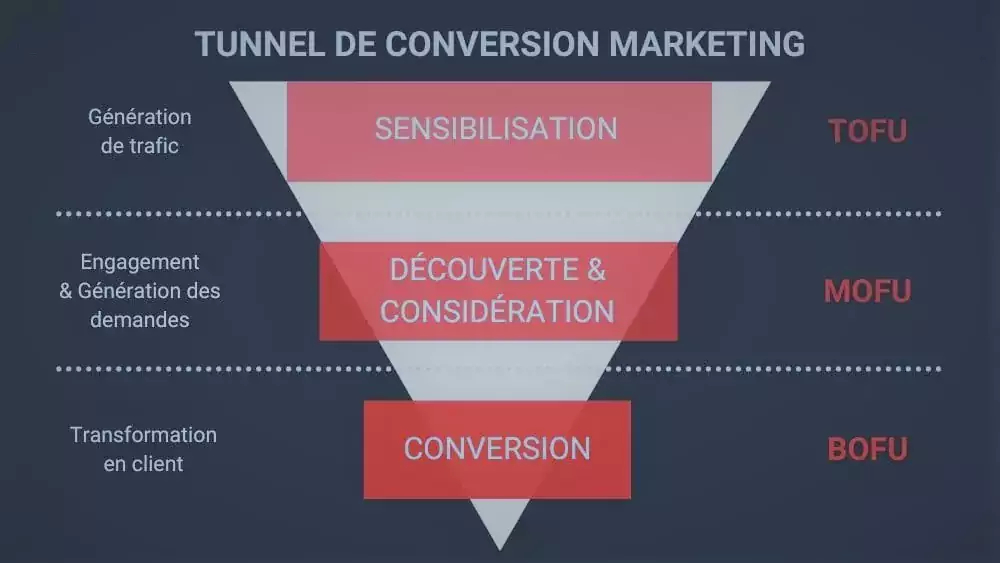 This simple graph shows the difference between 3 different audiences:
TOFU (Top of The Funnel) Audience: people who are unaware of the problem you are solving and are not familiar with your solution.
MOFU (Middle of The Funnel) Public: people who are aware of the problem you are solving, but aren't aware your solution.
BOFU (Bottom of The Funnel) Public: people who are aware of the problem you are solving and your solution.
The most common mistake seen when running audits for LinkedIn advertising accounts is not taking a conversion funnel approach. To run ads on LinkedIn, marketers take the following models:
The broadcasting of testimonial videos.
The possibility to "book a demo" or "get a free quote.
Proposal of an immediate purchase offer.
These ads are ideal if you're running ads to customers you've already won over, to re-engage former customers, or to people who are already familiar with what you're offering, your brand, and have an immediate need for it.
On the other hand, when it is a question of making yourself known to a public which does not know you and which has, as of that moment, no need for your services, this step is not judicious. As far as LinkedIn Ads are concerned, focus on serving ads whose content is relevant to MOFU or TOFU audiences.
The 3 elements of a successful LinkedIn advertising campaign
There are 2 things to focus on when running a Linkedin Ads campaign:
Metrics for each campaign (CTR, CPC, CPL, CPM).
The AMO (Audience, Message and Offer) of the campaign.
The most difficult part of managing a social campaign is not:
Analytics configuration.
Campaign set-up.
Creation of visuals.
The realization of landing pages.
The writing of the ad.
The hardest part of managing a Linkedin Ads campaign is defining and refining your AMO based on the data. That's why if something goes wrong, it's mostly the AMO that needs to be reviewed. Because anyone with a little bit of intelligence and a laptop can run an ad campaign on LinkedIn. However, few people know how to create a well-designed AMO campaign. Executing successful ad campaigns on LinkedIn starts long before you set up the analytics or campaign. A good LinkedIn ad campaign consists of 3 elements:
1. The right audience (A)
Defining your target is the first step in creating a campaign, because it's a fixed element, which you can't change. 🎯 Products and offers are designed to fit the channels. Channels do not mould to products.
2. The right message (M)
This section consists of 3 main parts:
Creative: What visuals do people see when they look at your ads?
Copywriting: What words will you choose to persuade them to go for your solution?
Angles: Not to be confused with the previous step. This is one of the most powerful things about your message. The angle is what defines your copy as well as the images you will use.
3. The Right Offer (O)
For this element, we rely on Fogg's behavioral model: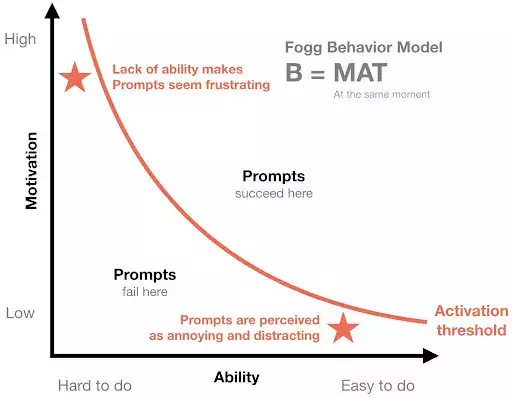 This model tells you two things:
The ability of your audience to reach your company to purchase your products or services
The motivation of this audience to come to you and buy what you offer.
The added value of your offer, its rarity, its necessity with respect to your potential customers, your proximity or ease of ordering, etc… are all purchase triggers. That's why it's so important to make sure you tailor the offer to your audience throughout the buying journey to guide people through your conversion funnel.
One offer on your landing page, ad, or image can make or break the entire effectiveness of your campaign. And no amount of increases in soft metrics like CTR, CPC or any other associated metric can make up for that. Once your AMO (Audience, Message and Offer) is ready, it's time to understand the capabilities LinkedIn Ads Manager offers to better manage your campaigns.
LinkedIn campaign management: the platform
To run better ads, you need to understand the capabilities of LinkedIn Ads so you can be creative within your capabilities. When creating the first piece of your AMO, the first thing you need to do is understand what audience you will be targeting.
Targeting possibilities for Linkedin advertising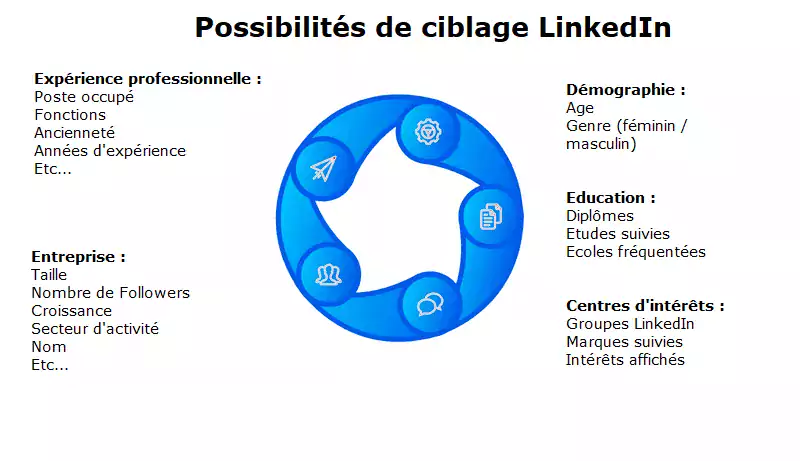 Work experience
Job title (e.g. Growth Manager).
Job function (e.g. Marketing).
Job seniority (ex: 10 years).
Professional skills (ex: google ads).
Years of experience (ex: 5+ years).
Company
Category (ex: Fortune Global 500).
Connections (e.g. 1st degree connections of people who work at the company).
Subscribers (e.g., people who follow the page).
Growth rate (e.g., 0-3% growth rate or negative growth rate).
Industries/Business sector (e.g. construction).
Names (e.g. Upthrust).
Size (e.g. 1,2-10, 11-50, 51-200,..).
Demographics
Age of the members (18 to 24, 25 to 34…).
Gender of member (Male/Female).
Education
Degrees (Master/Bachelor).
Fields of study (economics).
Schools (Sorbonne).
Interests and character traits
Groups (LinkedIn hacking secrets).
Interests (Accounting or account software – different levels).
Characteristics (Frequent travelers, frequent contributor, job seekers, open to education).
Linkedin Advertising:  formats in 2021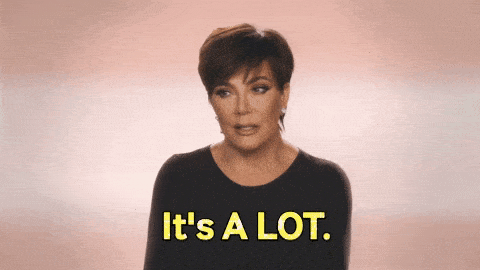 In 2021, there are 7 different ad formats you can choose from to run your LinkedIn ads… 💪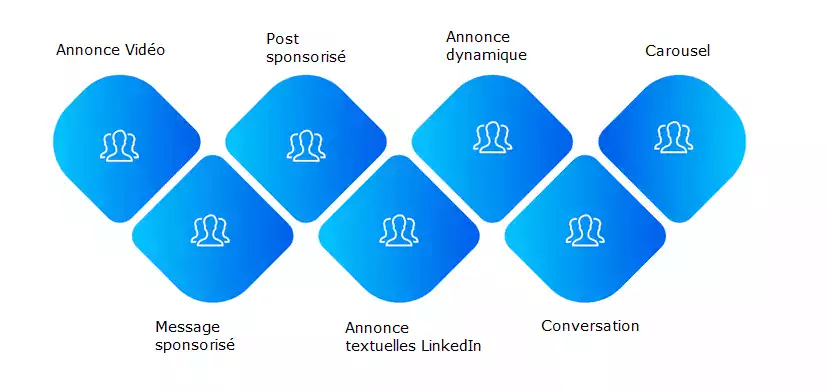 Sponsored content
Sponsored ads are essentially LinkedIn posts that you promote via LinkedIn's Ads manager. There are three different formats available for sponsored content ads: a single image, a video, and a carousel.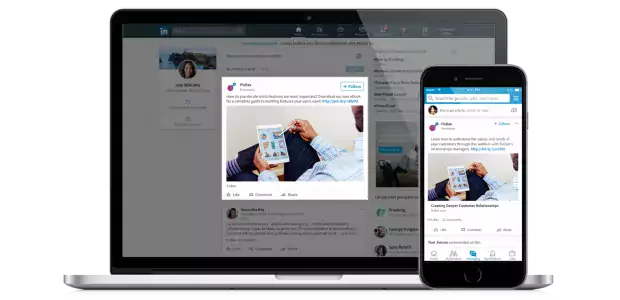 Pro tips on sponsored content through LinkedIn
These are the best ads for lead generation.
Most people will say that 0.35% CTR is good. That's not quite right. On social platforms, you should as a benchmark, get at least a 1% CTR for your ad campaigns.
The benchmarks depend on your goals
Write ad titles that are less than 150 characters (or even 120)
An image size of 1200 x 627 pixels is recommended.
Do not change your redirect URL after the ad is published.
Descriptions are not seen by most members. Don't spend too much time on them.
Focus on the title first, and the image.
LinkedIn Text Ads
Think of LinkedIn text ads as Google Display ads. They appear in the right rail and top banner, on the LinkedIn desktop format They include a short headline, introductory text and a small square image.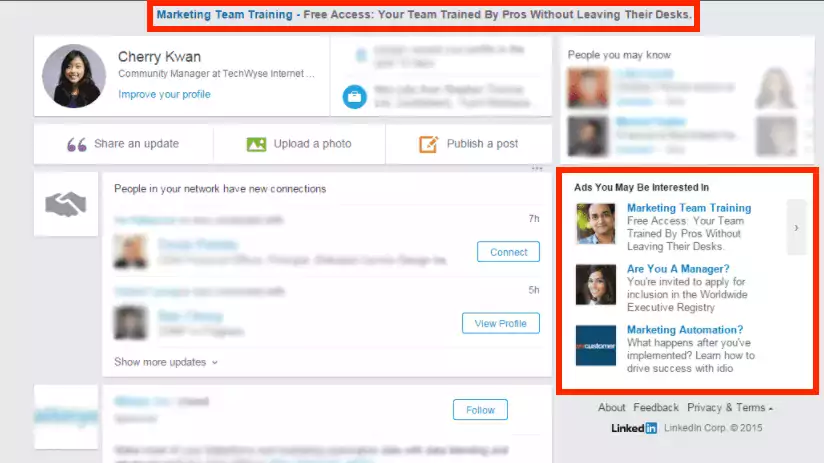 Pro tips on LinkedIn text ads
Desktop only.
50 x 50 pixel image.
Be satisfied with 0.03-0.06% CTR.
A large number of impressions, ideal for branding on a high CPM channel.
This can lead to false conversions if set up incorrectly.
Emails
Think of this ad format as sending cold, large-scale emails to LinkedIn users' inboxes. Keep in mind that LinkedIn members can opt out of receiving InMail ads.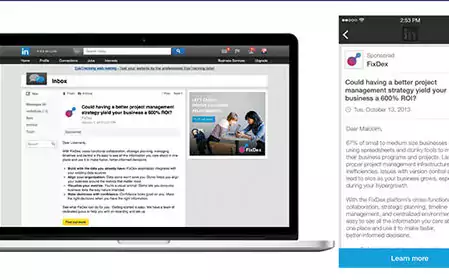 Pro tips on LinkedIn sponsored emails
Pay per send $0.10 – $1.00.
Send from a personal and credible profile.
60% open rate is normal.
No personalized greeting in the title.
Clickable links: use up to 3 links.
Banner ad: 300 x 250.
45 day restriction to target a user with a LinkedIn inmail.
LinkedIn Video Ads
Video ad delivery on LinkedIn is primarily divided into two parts:
TOFU and MOFU content
LinkedIn finds that videos under 30 seconds have a 200% higher completion rate than videos that last longer.
BOFU content
The video used for marketing later in the BOFU funnel should be about 90 seconds long. This means you are targeting people who are already engaged with your brand and therefore more likely to be receptive to longer content.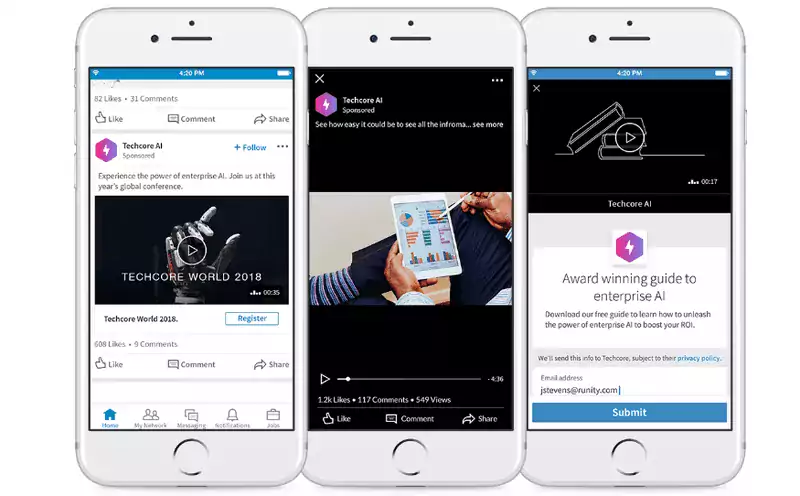 LinkedIn Video Ads Pro Tips
You can use advanced feeds to retarget users based on views
You can retarget them based on % of your content viewed.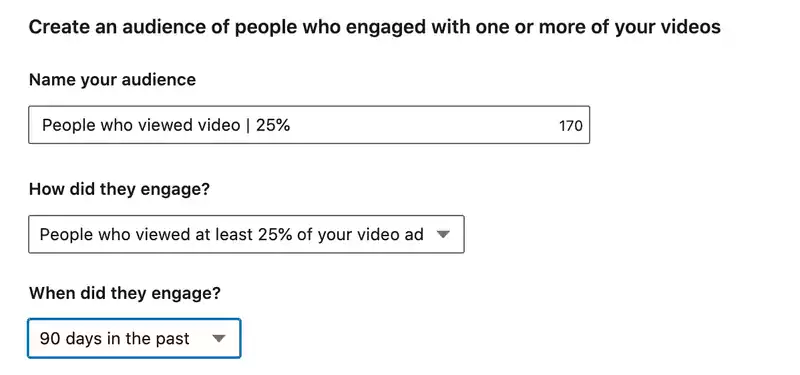 60% of visitors arrive via mobile devices.
People watch videos on mute. Subtitles are a must.
Allowed aspect ratio between 1:1 and 16:9.
Generally underperforming for lead generation ads due to low CTR (compared to images).
(ECPV) Estimated cost per view of 0.03 – 0.23 € per view.
One video view is defined as one click on CTA.
The most successful campaigns are 15-30 second videos.
LinkedIn Conversation Ads
Think of LinkedIn conversation ads as Facebook Messenger ads. These ads are a little different from LinkedIn Emails because of their format. Instead of sending a simple "Inmail," you're actually starting a conversation where prospects can choose their own way to interact with you.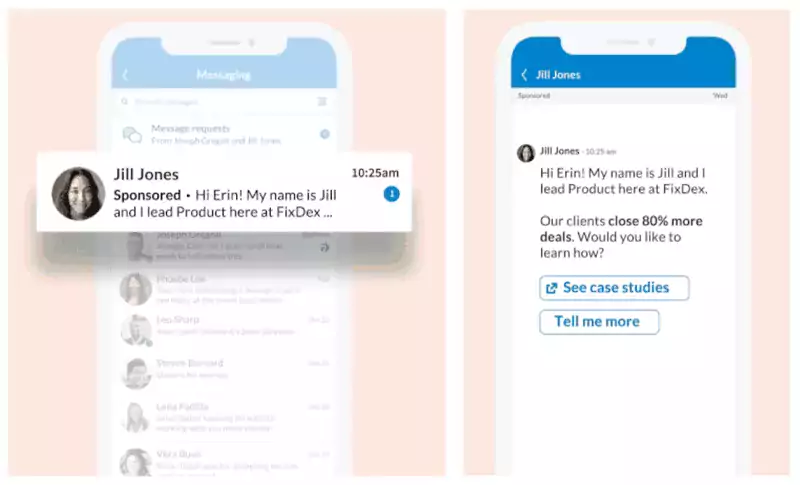 This format is definitely worth testing as it usually gets very good results.
Pro tips on LinkedIn advertising
Writing a conversation ad is very different from writing an ad for a website or sponsored ads. Think about writing for a chatbot dialogue instead of a traditional ad.
The way you write your chatbot ads is the same way you would write to talk to a human being on LinkedIn. Casual, short, and doesn't require much thought. Your message should sound spontaneous.
In some areas, this feature is much more active. Therefore, if you use it in multiple countries, you will need to adapt.
Keep in mind that when you run campaigns for multiple countries, you will often see leads coming in from countries you are not targeting
You can't retarget people based on how interactive they are with you.
For conversation ads, try to keep people on the platform as much as possible.
The cost per send averages between €0.15 and €0.27.
Open rates are between 60 and 80%.
Keep in mind that the leads you generate must be converted! What better way to convert them than to integrate them to automated and multi-channel message sequences combining Linkedin messaging and email?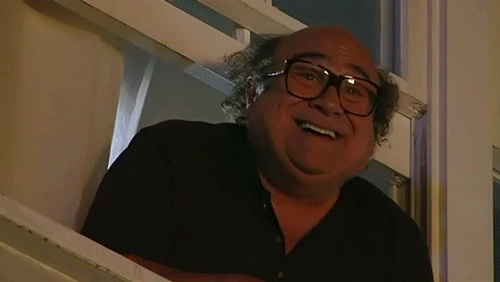 Now you know all there is to know about LinkedIn advertising! 🚀