What is exactly being a better lover thanks to your success on LinkedIn?
I prefer to start directly by telling you that that article is to take with a grain of salt. 🧂 We decided to write about a serious subject with irony. 😂
You'll learn that LinkedIn is great for :
Improving your lifestyle ✅,
Having more time for you love one 🥰,
Getting as much or more money in an easier way 💸,
Being less stressed to enjoy your precious time with your lover 👩‍❤️‍💋‍👩.
And this article is exactly about time saving, money increases and stress relief. Do you see the link now?
Don't worry if you're single! You're not the only one here, and this article will help you to boost your success and so, boost your pheromone level! 🧬
OK, let's be serious a second, and begin.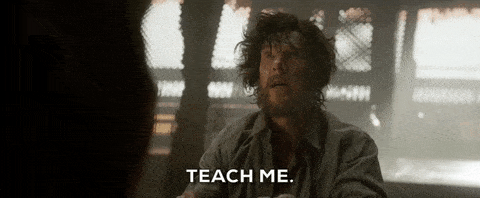 Are you seeking opportunities to change your lifestyle? Find success on LinkedIn
First of all, LinkedIn is the holy grail of working opportunities. (Please don't try to find love on that social media, this is not the subject 😂.)
With nearly 700 million active users in 2020,  LinkedIn in few figures :
Eighty percent of recruiters are using LinkedIn to get candidates, daily!
Two million posts each day on the social media. 📲
Over 20 million open job offers on LinkedIn Jobs. 📣
There is only 7 seconds between each hiring on LinkedIn.
So, if you want to increase to lifestyle, get a new job and make your lover happy, LinkedIn is the place to build a social network that will help you to do so!
To learn how to improve your profile and make the most out of LinkedIn, I invite you to check out our 2 articles.
It's very simple to use LinkedIn and it can be so benefic for your career. Honestly, I got my last job (and best jobs ever) on LinkedIn, so I promise it works.
You should never forget that LinkedIn is a social media based on active users, trustful conversations and added value content.
If you're active on LinkedIn (and you should), make sure you are professional, polite and open to connect with other B2b professionals. 😊
Do you want to start as a freelancer? LinkedIn will be the first door to your success story
Let's say you're starting an activity as a web designer or an SEO editor for example,  LinkedIn is so essential for your marketing strategy!
I am not telling you to become an influencer if it's not what you want, but the key 🔑 to your success is to :
Post regularly high value content :  articles, blog posts and so on.
Watch what your competitors are doing, mostly the most successful ones,
Use social selling techniques and social media content strategies.
We all know that if you work enough to be known in your area or to have good contacts, you won't be out of missions.
What do you need to post on LinkedIn ?
As I said, it needs to be high value, we are on a professional social media where people exchanges knowledge and work experience. Show them you can completely master your subject.
I know what you're thinking : It's quite complicated to write content when you're not sure if someone will response. We are all scared to begin with a flop. 🚽
I invite you to check out Podawaa.  The tool will help you to connect with other entrepreneurs and automatically comment your respective posts. 🤗
You'll save precious time and this technique will boost your post on LinkedIn and help you to reach more potential customers.
If you want to learn more about how LinkedIn works and why engagement pods are useful, here is a pretty cool article.
Then, you just have a get a bottle of champagne 🥂 and celebrate your success with your lover. 💏
Do you have a business and you don't know where to start? LinkedIn!
You know that you need online presence, but you don't know how to get it?
LinkedIn is a great start to get more clients and build your branding. The social media is free and full of qualified prospects. 🤑
Your social strategy depends on what your goals are. With a small budget, you can make the most out of LinkedIn.
Do you need to discover great tools to automate your actions and gain time while enjoying being a better lover ? 🌹
Developing brand awareness? Use Podawaa.

Getting more clients and boost your conversion rates ? Use ProspectIn.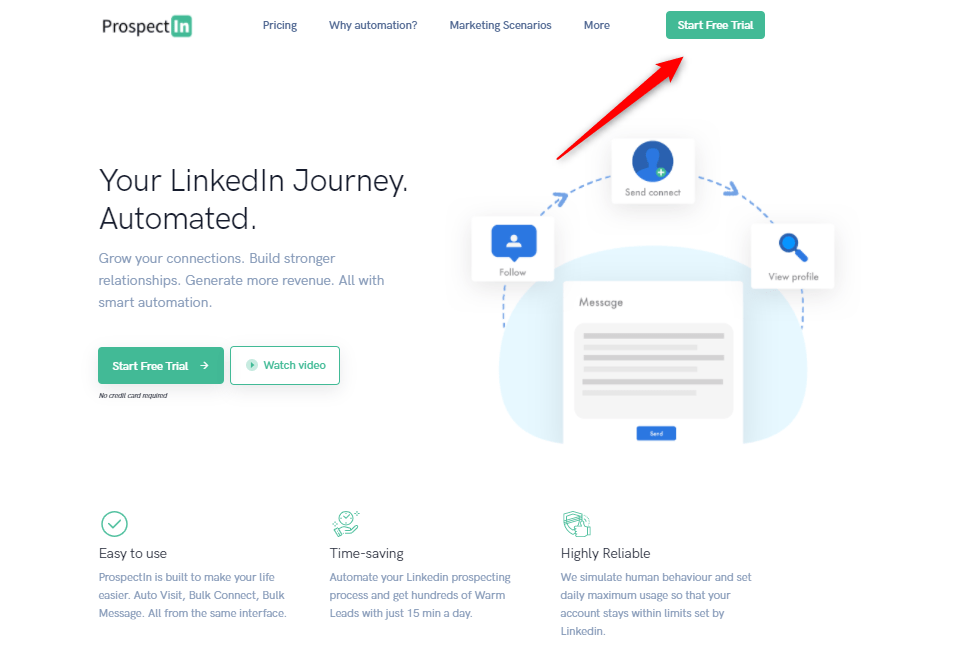 What can you do with them?
What is Podawaa about? (briefing)
Podawaa is an engagement pod, it helps you to reach more prospects for each of your posts.
Create high value content and connect with other professionals having the same interest.
Boost each other posts automatically by commenting and liking without spending any time. 😌
What is ProspectIn about ? (briefing)
ProspectIn is a powerful lead-generation tool and CRM. It helps you to automate a huge number of actions on LinkedIn.
Upload thousands of qualified leads from LinkedIn into your CRM each day. 😲
Create campaign to nurture your Prospect and contact them automatically : until 150 people each day without doing anything!
Invite until 100 people to connect with you on the network automatically each day and create automatic welcome personalized messages. 😱
Drive traffic to your website, send messages with calls-to-action via LinkedIn messaging. 🥳
And even more to discover in the free trial!
So ready to make your lover really happy and go on road trips together while our tools are working for you? 🛫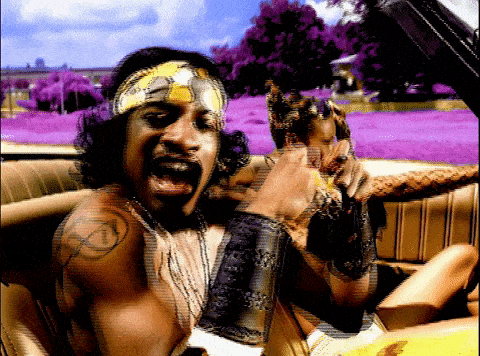 Are you a recruiter ? Become more efficient on LinkedIn
Let's say you're going home after a long day at work and all the developers you wanted to hire didn't accept your offer. Your partner is also tired from a long day…. and you start fighting about the dishwasher…. do you see what I am talking about?
We don't want this to happen to you. 🥰
So, we developed few tools to make your life and your love story so much easier.
First of all, I know you're smart enough to use LinkedIn or even LinkedIn Recruiter. But, have you ever used a LinkedIn CRM Messaging?
We all know how much the LinkedIn messaging is full of bugs, the windows are too small and you can't really be organized and use it properly.
We created a free messaging CRM called Inbox waalaxy. That CRM look like Messenger with some high quality features added. It has been created specially for you to manage your conversation, schedule reminders and create a professional LinkedIn diary. 💌
But that was not enough to make your time easy and simple.
So, coupled with ProspectIn, you can contact hundreds of potential candidates automatically and send them personalized messages within 5 minutes.
While doing so, enjoy your day off with your love one, go to the park, watch birds holding hands and singing cute songs and come back later to Inbox waalaxy to check out answers from candidates. 💟
Conclusion : How to find success on LinkedIn?
You can be looking for a job opportunity, you can start a new freelance activity, willing to get more visibility for your brand or to be the recruiter of the year, LinkedIn as a lot to offer !
To save time, you can use 3 Tools to optimize your actions and get faster results with fewer efforts : ProspectIn, Inbox waalaxy and Podawaa.
In this article you'll find few tips to lead you to success on LinkedIn, depending on what's your goal.
Don't forget to enjoy the journey, have great interactions with people and that we are here to answer your questions if needed. 💞
Summary of the article
Why is LinkedIn a great road to success?
LinkedIn is a treasure in terms of people, candidates, prospects, work opportunities and so on. You can find millions of high-quality content posted every day, millions of people being recruited and partnership created. You can see freelancers getting leads only through LinkedIn. Do you want to be a part of that adventure ?
To make it short, doesn't matter what your goal is, all marketing strategies will lead you to use LinkedIn. Now, let's see how in this article. 😉
How can I save time and improve results on LinkedIn?
as Jacques Prévert would say :
It's as simple as hello
I have two words for you :
Knowledge : Get to know everything you need about LinkedIn following our free guides and articles to be able to get the most out of it.
Automatization : Use automatization tools, try out some tools. It can be ours or our competitors', it doesn't matter. Find the perfect fit for your and automate all your actions to save a lot of time every day.
How can my success on LinkedIn lead me to become a better lover?
I promise I am going to stop with that joke, I hope you enjoyed the article and understood the irony. 😂
I definitely think there is a link between less stress and more time for the people you love tho. However, I wish you all the success you deserve, in your career and in your home. 👼