In order to start your business prospecting with ProspectIn, the first step is to export your B2B prospects in the CRM. The CRM is where you will carry out your various actions (profile visit, profile follow-up, connection request and message sending). But how does leads export really work on ProspectIn?
The export of potential customers has some subtleties, which we will clarify together in this article.
First of all, it is important to know that using ProspectIn will allow you to :
Carry out a B2B prospecting targeted on a specific sector of activity.
Obtain better results than phone prospecting.
Automate your prospecting actions.
Reach your hot prospects and your ideal customer.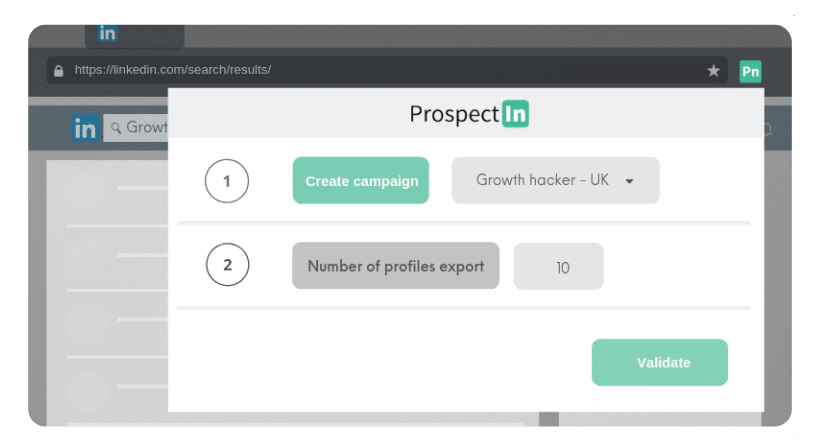 How the parser works
When you perform a LinkedIn search in order to export prospects in the CRM, the parser will extract the information from each profile. He begins by analyzing the first profile on page 1, then the 2nd, then the 3rd, etc… Once page 1 is finished, he repeats the same operation on page 2, then page 3 and so on. The parser stops when:
The number of profiles you want to export has been reached.
All search profiles have been parsed.
The parser analyzes each profile and verifies that it is not already present in your CRM. And that it is not outside your network (beyond the 3rd level of relationship). Only the profiles which are not already present in the CRM and which are not outside your network will be exported.
Why limit standard exports to 1000 prospects and Sales Navigator exports to 2500 prospects?
No matter how many results you get, standard LinkedIn searches never exceed 100 pages. There are 10 profiles per search page, so it is impossible to access more than 1000 profiles. So it's not possible to export more than 1000 prospects from the same standard LinkedIn search.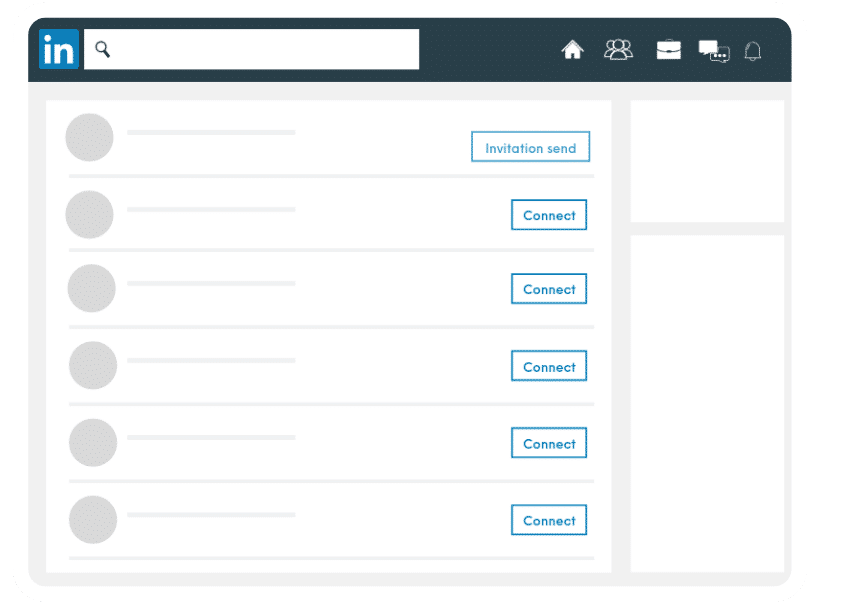 For Sales Navigator searches, same thing, but each page has 25 profiles. It is therefore possible to export up to 2,500 profiles from the same search.
If you want to get around this limit imposed by LinkedIn, here is an article detailing how to do it!
Exporting prospects on ProspectIn and its challenges
Here are the problems you may encounter:
My search has several prospects, yet when I launch my export, no profile is exported.
My CSV file contains several leads but when I try to upload it, no leads are imported.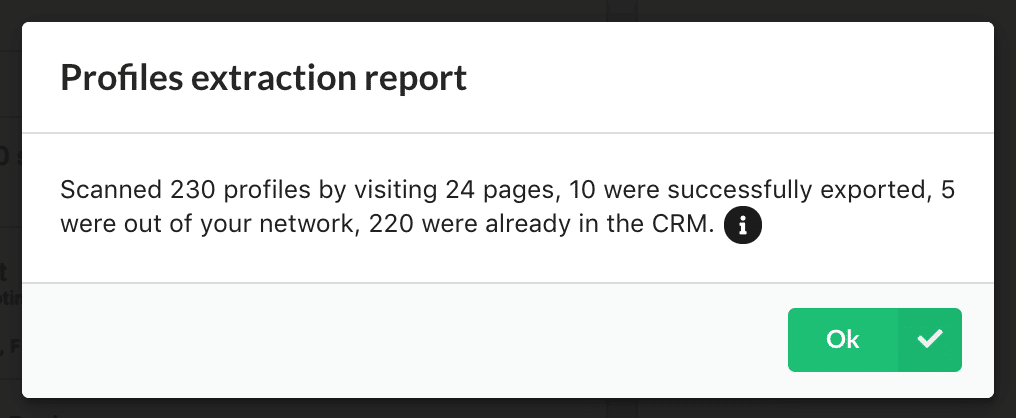 When you start an export, it may happen that 0 profile is exported. Several reasons can explain this :
When the parser stops, it automatically saves the position where it stopped in the export,

in order not to scan the same profiles several times

. If you have already reached the end of a search for a given search and you try to perform an export on this same search, the parser will automatically resume from the end of the search. There will, therefore, be no profile to export. If however, you wish to export the new profiles corresponding to this search, a button allows you to reset the position of the parser in the "parameters" tab of your CRM.
In order t

o avoid sending a duplicate message

to a prospect, we automatically remove duplicates so that it is not possible to have the same prospect multiple times in your CRM. If you try to export prospects already present in your CRM, they will therefore not be exported.
On LinkedIn, it is not possible to connect with a person who is beyond the 3rd level of relationship. These profiles are considered "outside your network" and will therefore not be exported.
You have left your LinkedIn search page open for a while and you are trying to resume an export from this search. In this case, simply reload your LinkedIn search page and restart your export. It will run without problems.
And here you are, you now master all the little subtleties of leads export with ProspectIn. If you still struggle, do not hesitate to contact our customer service via instant chat, we will respond in a few minutes. 😊
FAQs
How to export profiles via LinkedIn step by step
Start by installing the ProspectIn extension and open it. Then go to LinkedIn and do a people search. Example: "SEO consultant". Finally, on ProspectIn create a campaign and choose the number of profiles to export. Validate and that's it.