Do you enjoy spending time prospecting on LinkedIn? Are you trying to find new ways to reach your leads? If you answered yes to either of these two questions, then stay here. Today we'll show you how to get an email on LinkedIn. Have you ever tried to find an email on LinkedIn in order to sell your products or services without much success? Despite the emergence of new means of communication, the email still has a lot to offer 🚀.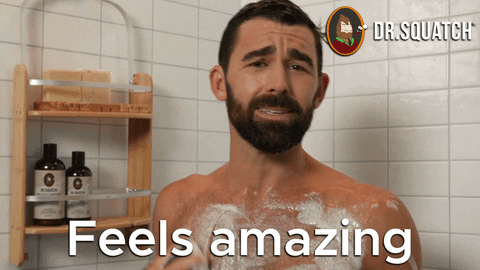 LinkedIn email
Let's be clear, when it comes to prospecting, email remains a timeless tool. You create opportunity for your business and you go to conquer new targets 🎯.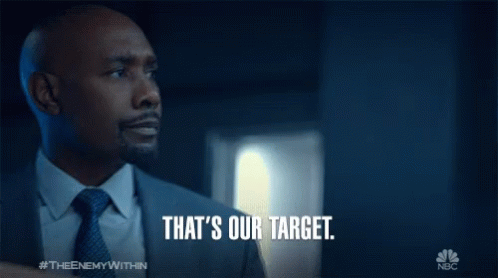 And on LinkedIn, you can easily get emails from your prospects. But be careful, you don't get personal emails, you only get what is professional. By the way, there are tools that will allow you to find them.
Tools to recover emails on LinkedIn
The first thing to keep in mind for you to retrieve professional emails is the format of the email. Format? Yes. In fact, you'll need to pay close attention to a few things:
Last name.
First name.
Name of the company.
You will end up with a format that might look like lastname.firstname@entreprise.fr. This point is important, because you don't want to be canvassed by a salesperson on your personal email address, so don't do it for your prospects. In order to do this properly ✔️, you should know that there are different tools to get these famous data.
Emailsearch.io
This tool is considered as an email search engine. It allows, among other things, to retrieve emails according to :
Company name.
Geographical criteria.
Sector.
Job title.
..
It is also possible to retrieve personal email addresses (but be careful ⚡ with what you do with them, you have been warned).
Apollo.io
By browsing through the different LinkedIn profiles, you can, thanks to this tool, retrieve emails but also phone numbers 📱 (again, sensitive data, check your use of them). It is a B2B lead generation tool but also an email extractor.
Adapt.io
With Adapt.io, you can filter your B2B database and integrate it with your CRM. You will also find tutorials for new users. You can retrieve emails and track them 💡.
Aeroleads
Small lead generation software, it will allow you to find emails and phone numbers of companies but also of individuals. You can export this data in CSV format and use it with a CRM.
Waalaxy
Of course! Of course! Yes, how can you miss this one?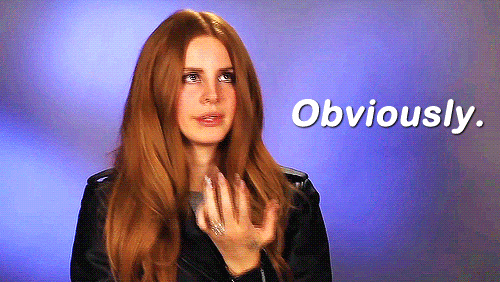 You want a tool that is easy to use, pleasant to use, with a complete dashboard?
Bingo ✨, you've come to the right place. With Waalaxy, you will be able to extract data, send messages, set up your prospecting campaigns on large volumes of prospects. And this will save you precious time. With it, you can:
Send emails in sequences (with any Gmail, Outlook, OVH, pro or personal account).
Get a professional email address via Dropcontact.
Check on your dashboard the number of emails sent, answered, delivered or bounced.
But that's not all, because we have planned new features that will complement those already present. Yes, we know, it makes you want to, doesn't it?
Mail campaigns with Waalaxy
Ok, you have found your new target, now it's time to send your emails to get potential customers. Today, my target is the CEOs.
Let's go for the steps with Waalaxy: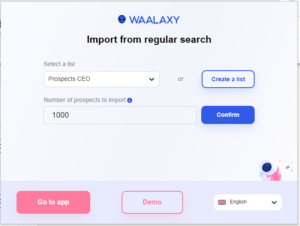 I will now create my campaign.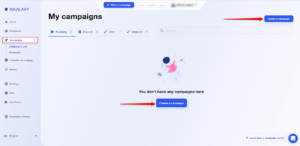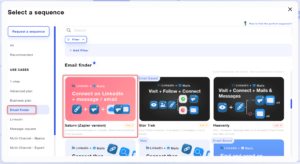 You  will then send to your prospect your connection invitation with or without a note.
Write your email message for your recipients.
We are going to insist on this point but personalization is the key. If you do wish to send a message, you need to know your potential client, and thus, answer to the need of it.
As previously explained, the fantastic ✨ thing is that once your campaign is launched, you will be able to follow the evolution of your campaign in real time thanks to the dashboard.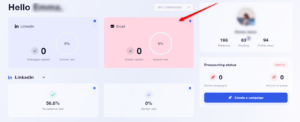 What you can do with Waalaxy
Here we've shown you what you can do with one type of sequence, but be aware that there are many to play with.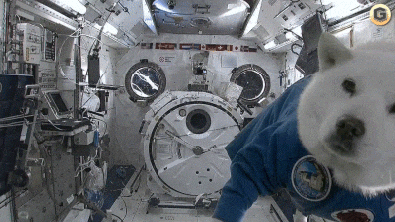 You log in to our chrome extension and go to campaigns. When you click on "Create Campaign", you go to "Use Cases" – "Email Finder" and you will have the choice of :
Saturn 🪐, a sequence that allows you to send an invitation and then a message on LinkedIn. In case the person does not accept, an email will be sent.
Pluto will allow you to visit profiles and then retrieve emails.
Youri Gargarin will allow you to contact your prospects by email and then on LinkedIn.
Space Jam, a sequence that will allow you to send an invitation and in case it is not accepted, the prospect will receive an email.
Neil Armstrong is a sequence specifically for multi-channel with contact points on LinkedIn and email.
Mooncake is a sequence that looks for the prospect's email and sends one when it finds it.
Doctor Who sends an invitation and retrieves your prospect's email.
Space Wizard, a sequence that allows a profile visit, a follow-up, an invitation. If the request is accepted, send a LinkedIn message, then an email. If not, get the email and send two.
Of course, this list is not exhaustive, it is up to you to choose the one that best fits your needs depending on where you are in your conversion tunnel.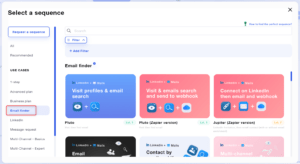 If you have any doubts about which sequence to choose, we strongly advise you to go to this article.
Prospecting on LinkedIn
In order to get back into the swing of things, we remind you that prospecting is the fact of looking for new potential customers that we will call prospects (as long as they have not taken a conversion action with you). The means of prospecting are numerous. You will find indeed :
Telephone prospecting (called teleprospecting).
Canvassing or door-to-door canvassing (called direct prospecting).
Professional events.
SEO ✍🏽(we need to bring the customer to us through quality content).
Prospecting on social networks.
Cold mailing.
..
This list is not exhaustive but it allows you to understand the different means available to you. Speaking of prospecting on social networks, we will immediately talk about prospecting on the professional social network: LinkedIn.
How to find prospects on LinkedIn?
As you know, LinkedIn is not just for finding a job. Oh no, far from it. First, just so you know, LinkedIn is used by over 800 😮 million members. Absolutely, that's quite a database. And not all of those users are looking for a job. Some of these users are using this medium to advertise their products or services. So you can do the same. Thanks to its intelligent search engine, you can target your own language or even targets coming from a different country. We won't be doing searches like we are used to on our dear and beloved Google.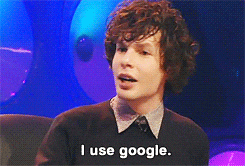 Define your targeting criteria before you start searching LinkedIn email
Before starting to sell your products, you must first define your targeting criteria. Who is interested in what you are offering? What is the age of the target ? What is the socio-professional category of this one?
What do you concretely bring to the target? It is imperative that you ask yourself all these questions to avoid your prospecting messages falling into spam or junk mail. You must interest your target by bringing them a concrete solution to their pain point. Once you've done your homework, you can move on to the next step by being a little more picky. You will be able to choose on LinkedIn the sector of activity, the position in the company, the language as well as the geographical area of your 🎯target.
Qualification of prospects
Once your targeting is complete, you will have to narrow down your funnel of prospects. You have to qualify your prospects. But what is qualifying a prospect? It is simply the fact of obtaining more relevant information for your prospecting campaigns. The purpose of qualifying a prospect is crucial. It will allow you to verify if a need is real and if your product or service will succeed in meeting this need. In order to help you in the qualification of your prospects, there are 3 well known methods:
We explain these methods in more detail in this 👉 article.
Publish regularly
Once your targeting and qualification is complete, you will be able to move on to the next step.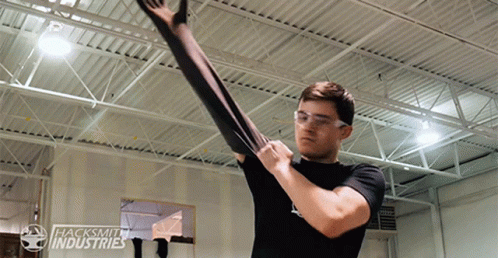 You will have to set up a small inbound marketing strategy. The principle? Create content in order to create visibility. By creating visibility 👀, you attract customers to you. Don't hesitate to use hashtags to create a theme around your products or services.
Automate your prospecting campaigns on LinkedIn
There is no secret, prospecting takes time, and you will have to surround yourself with good tools so that you can focus on other things necessary for the development of your business. Indeed, prospecting, done with care (let's always agree on that) is time consuming. What you need is a Marketing Automation software.
Now that's a bit of a mouthful. What is marketing automation? Well, it's a technique that consists in automating tasks. For example, on LinkedIn, you have to visit a profile, send messages, send invitations… And that takes time ⏱️. With a marketing automation tool, all these tasks are done by the software, you set it up based on your criteria and it will do it for you autonomously. Isn't life great?
FAQ of the article : Find on LinkedIn the email of your contacts
LinkedIn has become a must for B2B prospecting. It is on this professional social network that you must be to launch your campaigns. Finding an email address is not that complicated. In order to respect the private data 💾, you have to be careful about what you get back as data. You will usually have the first and last name of the person followed by his company in the email address.
Automation tools to recover a LinkedIn email
There are a multitude of tools you can use to automate your actions on LinkedIn. Among the solutions:
LinkedHelper.
Apollo.io.
Adapt.io.
MeetAlfred.
…
And there are many more. But will they be as complete as Waalaxy 🤗? The answer is no.
Use Waalaxy to get email addresses on LinkedIn
With Waalaxy, you can solicit your prospects both on the professional social network and retrieve professional emails. You will be able to choose sequences that will allow you to build a first relationship with them. Waalaxy will allow you to:
Connect with members.
Send messages to people in your network or in your groups.
Send an email (your email address will be used to send your emails)
Follow the progress of your prospecting campaigns.
Of course it will allow you to get the famous LinkedIn email of your prospects ☄️.
How to contact LinkedIn
If you encounter any problem (email retrieval or bugs for example) on LinkedIn, you can contact the platform. For that, the procedure is very simple:
Click on your profile picture and select "Help".
Choose "Open help in another tab".
Then click on"Contact us".
If you have a free account, you will need to select a random suggested item.
Scroll down to the bottom of the page to see the "Contact Us" option.
Select "Request our help".
Click on "Other" to search for a topic.
Alternatively, create your request to customer support at the bottom of the page.
Manage your LinkedIn email address
You were not looking for the LinkedIn email of your prospects but you want to know how to change your email address, it's very simple:
Click on your profile picture.
Then Settings and Privacy.
Next step: Sign in and security.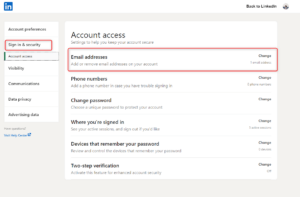 Click on Change then add an email address.
Send verification.
Enter your LinkedIn password to continue.
Finally log in to LinkedIn with your new email address.
If you want the new one to be your primary address, just select: "Choose as primary address".
Now you know how to get email on LinkedIn. Now you just have to experiment 🚀!