What is Multichannel Marketing? Let's try to answer this question together and understand the pro's and cons.
What is Multichannel Marketing?
Multichannel marketing can be defined in a number of ways, but at its core, it essentially, by implementing a single marketing strategy across multiple channels or platforms, multichannel marketing maximizes opportunities to interact with prospective customers. A channel might be electronic mail, a printed ad, retailing location, a website, a promotional event, a mobile app, SMS messaging, a product's package, or word-of-mouth.
What acquisition channels exist?
There are several possible acquisition channels. A channel can be:
Email,
A print advertisement,
A retail location, A website or e-commerce,
A promotional event,
A mobile application,
An SMS message,
Product packaging,
Word of mouth. 👂
Emailing,
A social network like LinkedIn,
And many more.
For B2b, the best acquisition channels (most effective in terms of conversion rate), are LinkedIn, Cold Email and targeted emailing. In some cases, product demos and phone appointments.
What is meant by multichannel?
As a marketer knows, multi-channel marketing has a number of perceived benefits.
1.Create a strong spider web to catch your prey
🕸 Multichannel is about reaching out as far as possible to get the maximum number of touch points with the customer. However, the multi-channel approach only considers a certain number of touch points as it is about offering the best experience to customers across all touch points.
2.Improve brand image
✨You need to be everywhere, and show your face or your brand as much as possible. Why ? Because you need to stay in your prospects mind. That's the only way to get them to get your products, talk about you, and increase your brand awareness. How? Multi-channel helps you to be on different communication channels to spread your message louder. 📣
3.Hitting the spot
🏌️‍♂️ Starting with a buying cycle and reaching them with targeted messaging within their channel journey, Multichannel Marketing may allow you to reach customers on the channel of their choice. To make sure you have all luck on your side so as to convince them, you'll need to send the right message, on the right channel, at the right time. Hitting the bullseye on a target can be hard. 🎯 But multi-channel strategies will multiply your chances.
Data analysis is your gem
💎 The more channels you have, more you have prospects behaviors to analyze: Click rate, open rate, conversion rates and so on. The more you'll understand and find the pattern that makes your prospect click on "buying" your product, the more you'll be able to reproduce the multi-channel sequences.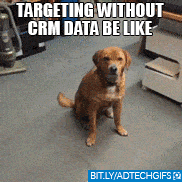 How to Create a Successful Multichannel Marketing Strategy?
1. Create a SMART strategy
You need to think! You know, with your brain. 🧠 Marketing is great. But without a strategy it makes no sense at all. You'll need to create a real multi-channel strategy and always review what you've put into place. Am I targeting the right audience? Am I using the right channels? Is my message clear and does it attract prospects? Am I putting forward the added value I bring?
2. Don't be scared of marekting automation
Don't be afraid of complex sequences, everything is possible. 🦸‍♂️ At first, you'll find multi-channel intimidating. I can understand that. But, with the right tools, a few YouTube tutorials and some motivation, you can honestly find out how to use a lot of different channels.
3. Take your time to set-up your first multi channel campaign
Don't be in the rush. 🧘‍♀️ It will take time, mostly at the beginning. The time and effort you put into it will be the seed of the fruit of your success.
4. Get the right automation tools
Don't be cheap. 💱 You'll have to invest a bit of money into great tools. They will help you to automate your marketing and your prospecting. Find out what your budget is, there are enough tools out there to find one or two that respond to your demand according to the price range you are choosing.
Go deep into the internet and check out different tools. 🤓 Last but not least, check out comparative studies about multi-channeling and automation tools.
5. Create a team spirit focus on prospecting
Get a great team. 💪 You'll need to send transactional emails, LinkedIn messages, maybe Facebook or Instagram posts, create lead magnets or webinars, send letters… Depending on who your target is and what the best way to contact them is. Because of the plurality of actions, you will need to create a team with a great dynamic and communicate on every aspect of the strategy. Get informed, or you'll lose clients.
What is hybrid marketing channel? (Or cross Channel)
First of all, let's talk about definitions 👨‍🏫
Omni-channel: Using all available acquisition channels. 🔥
Multichannel: Using several different channels without communications being linked.
Cross Channel Marketing: Working as "sequences", this strategy is an optimized channel experience. A prospect enters a sequence in which the marketing messages are linked and follow a certain continuity, we call it a conversion funnel. 🚀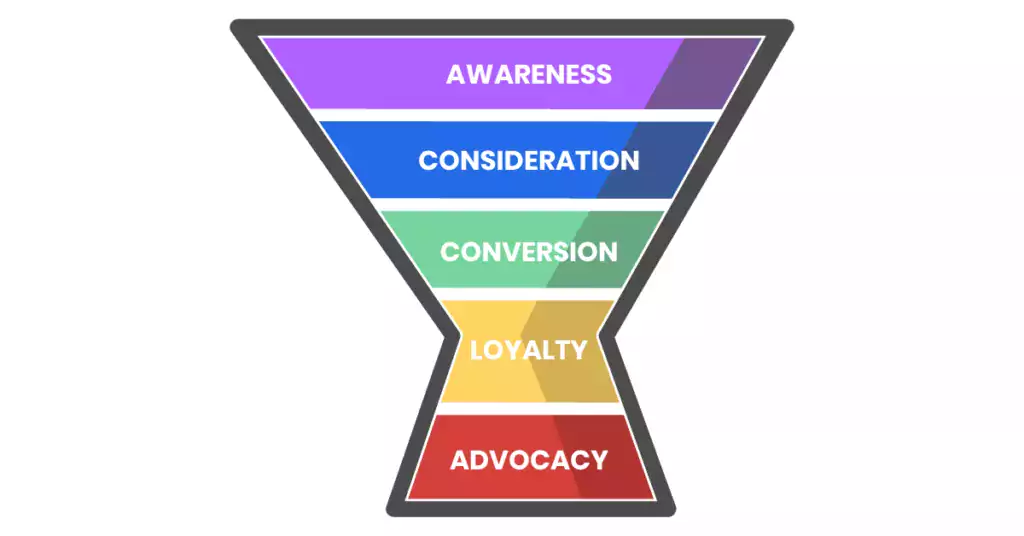 With multi-channel strategies it is possible to interact with more prospects and at a higher frequency, however brands must have a strategy that unites the customer experience across all channels. It's called: Omni channel. Using all channels possible to convert the leads.
Omni channel does not exist without Multichannel, but the opposite is not true. With Omni channels, each channel works together to create a unified experience.
Example 1: What is a multichannel marketing strategy ? B2b
A prospect receiving a LinkedIn message about a new product on growth marketing.
A prospect receving an email on which one is linking the demo of that product.
A prospect is receiving a call from a salesperson about the demo they watched.
Of course, in order for this to work you need to make sure that your contact is giving you their details, so you'll have to add some contact forms along the way.
Example 2: What is a multichannel marketing strategy? B2c
A customer receiving an SMS message about a sale or promotion, with an end date.
A customer receiving an email about the end date of the promo code approaching.
A customer receiving retargeting ads when they abandon the promo code and then overbid with the company's news.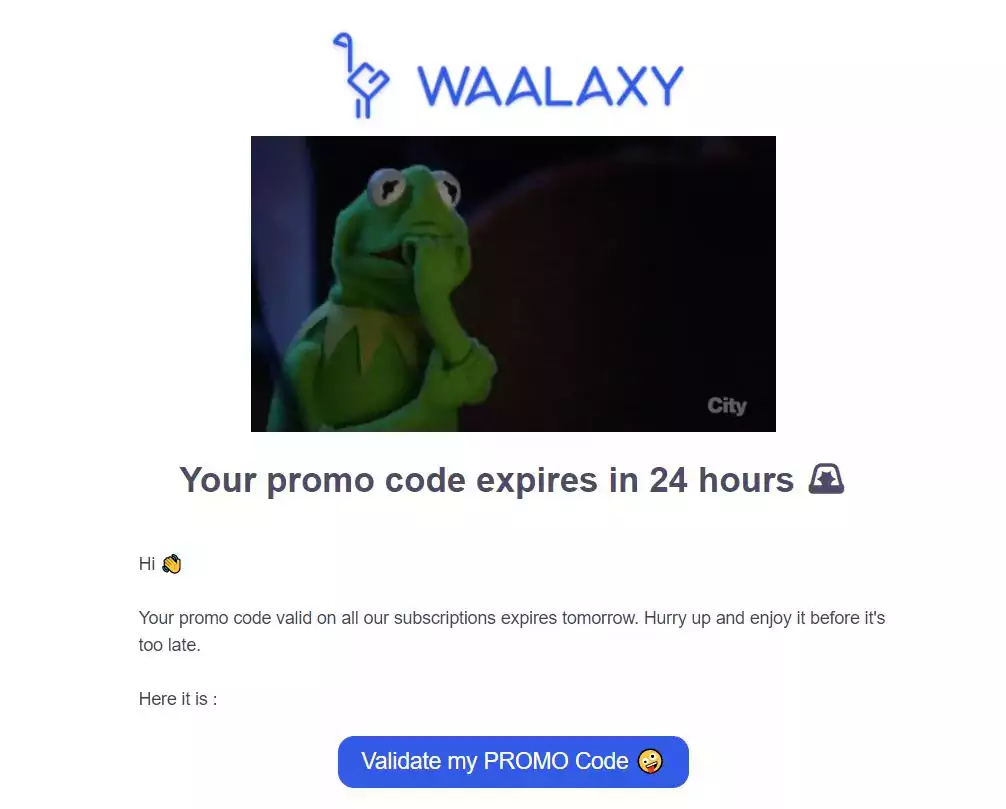 Example 3: Social media
Communication on social networks is one of the marketing channels that is becoming more and more effective. Consumers are fond of useful tips and advice.
In addition to working on your personal branding and improving your reputation, your brand gains credibility and you get new customers.
Consider adding inbound marketing to your acquisition strategy. As a reminder:
"Inbound marketing = attracting customers by creating useful content (Social Networks).
Outbound marketing = contacting customers directly. (cold email, LinkedIn message)
So don't neglect the content part and educate yourself on the subject. Create an impactful LinkedIn content strategy for your business. 👀👀
How to get information from your prospect ?
A contact form is the best way to do it. It can be online, with what we call a lead magnet: I give you a piece of information, a study case, a document in exchange for your email, for example.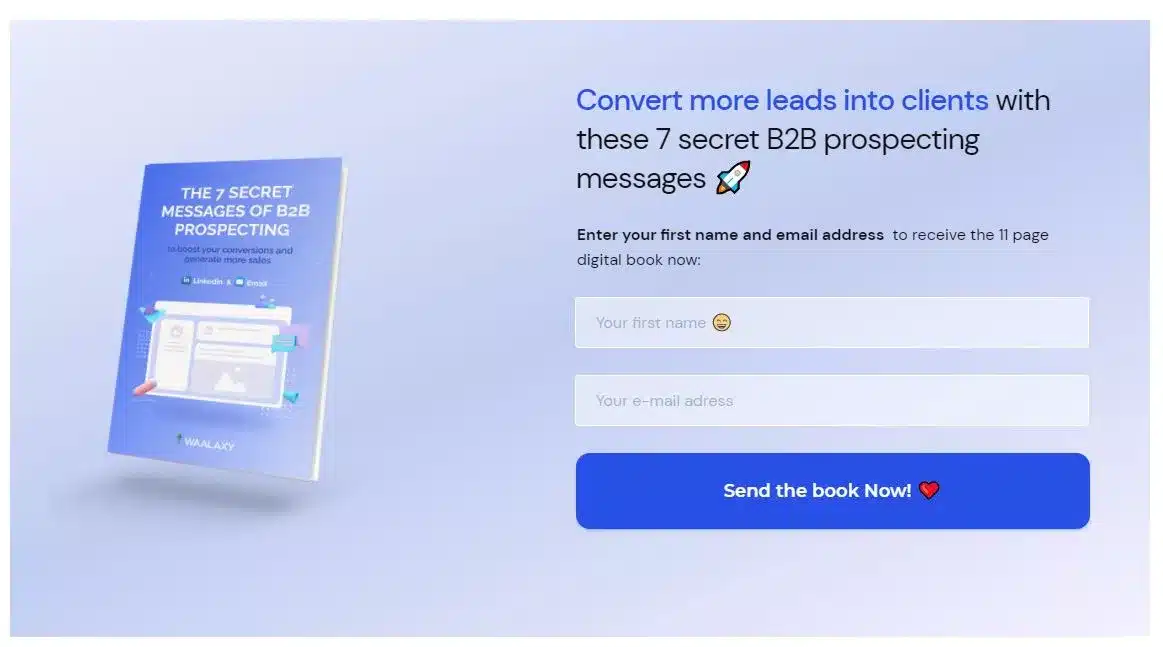 If you already have their email, well done. Step 2: get their other information. For this, a call-to-action is perfect. By clicking on the button, they will access to a new form, on which one you can ask them:
To connect with their LinkedIn account.
To type their phone number to receive a call.
To enter their address to send them a brochure.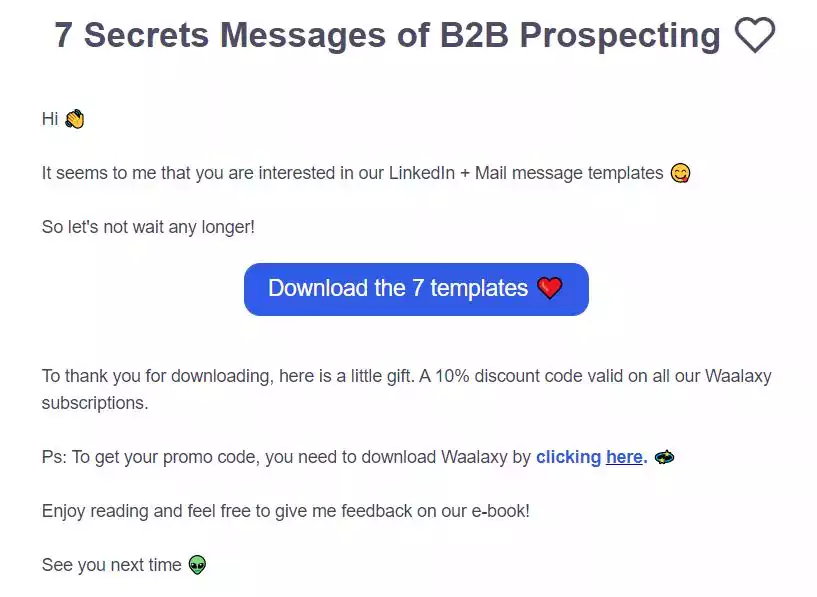 The Future of Multichannel and the transition to Omnichannel Marketing
It's like going around in a circle:
More companies and shifting to advanced sequences of omnichannel and multichannel marketing, so there's more competition. 🗻
The more competition there is, the more you'll have to do (more than competitors) to make sure you're not losing clients into their loop.
You need to create your own personalized and creative loop to keep your client, but you also need to expand, as your competitors are expending and getting more clients. You need to fight with the same amount of budget and soldiers, and if possible, always have more than them. 🥊
Essentially, wars have become digital, and to make sure your company is surviving, you need to use multichannel marketing.
Which Marketing Channels to associate?
We'd love to give you a simple answer to this, but it really depends on which kind of business you have.
But, to help you out a little more, here are some channels that works well together:
Again, it really depends on what you're selling and who you're selling it to. The Z and Y generations are really into social media such as Snapchat and Instagram. Social media have powerful influences on their purchases. Using those media will help you reach your target audience.
What is the key in B2b Marketing? Well, it's not that complicated. You'll need to oscillate between creating content (brand awareness) and interacting with the prospect (Hunting) or client (nurturing). You've got many options for this. The best way to be powerful, is to centralize all your prospect informations in a CRM and personalize your campaigns across every channel. 🔥
If you're looking for an automation tool and CRM [Emailing + LinkedIn], you can follow this link and get Waalaxy for free. 🪐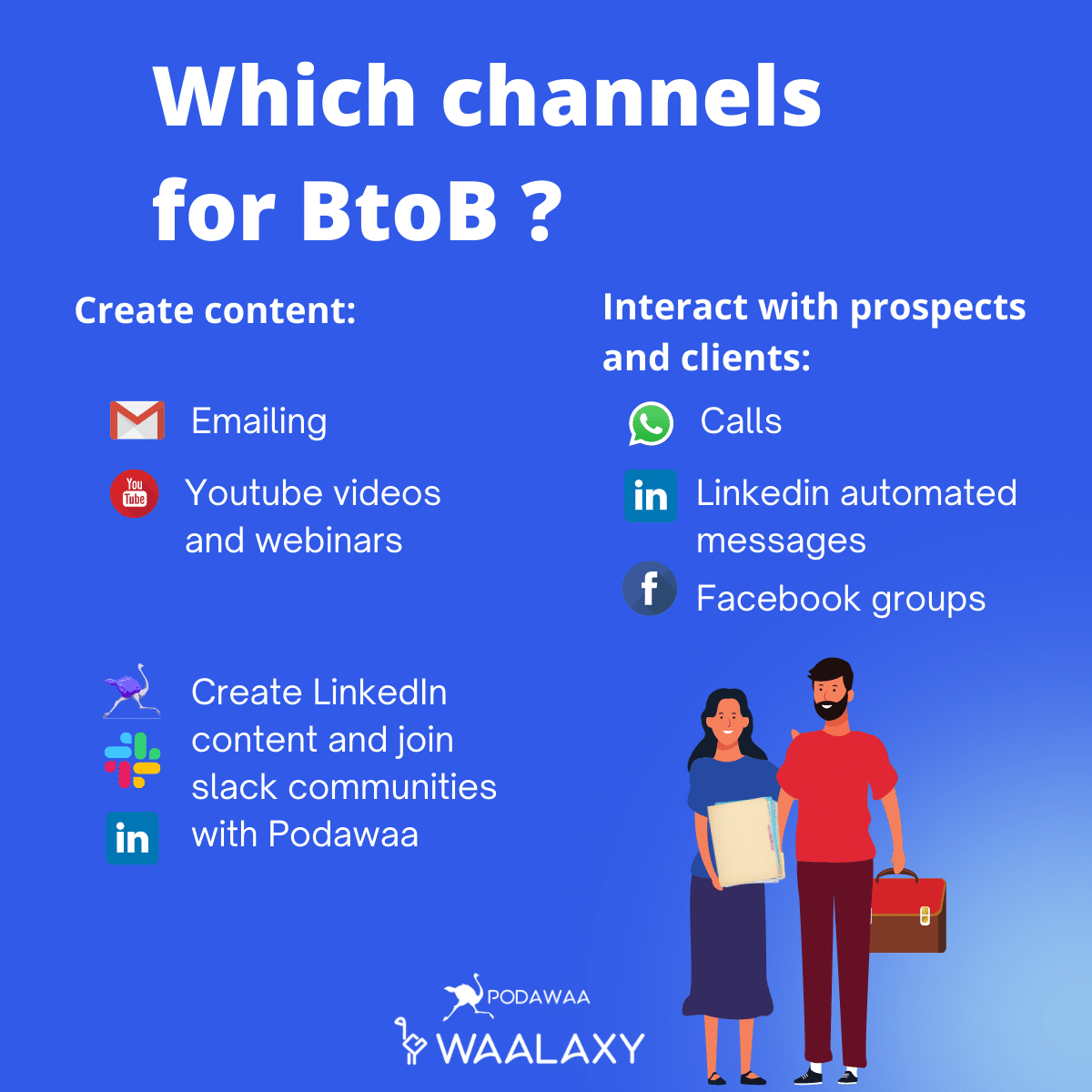 For the older generation: What is Multichannel Marketing? I find it quite hard to adapt to the older generation because we really don't have the same codes and we don't buy the same products. You need to incorporate online and offline channels such as markets and exhibitions.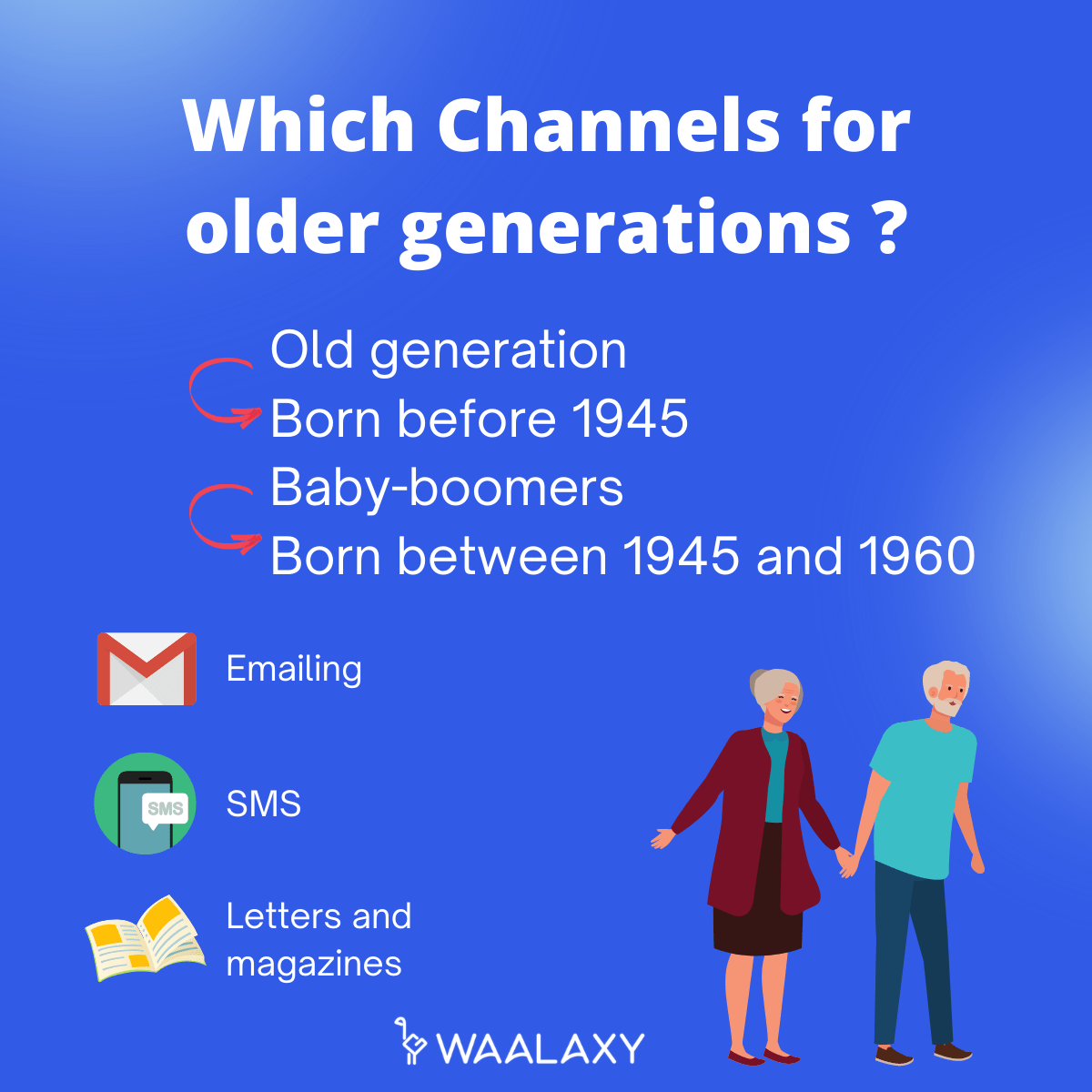 How Do I Measure Multichannel Marketing Results?
Again, your marketing analytics and your results will really depend on who you consumers are and what you sell. So everything I am going to tell you now needs to be adapted to your business.
The best indicator is an arrow going up 🏹 or down 🔪. It means that what you're doing works and you're getting more clients. Let's take a closer look.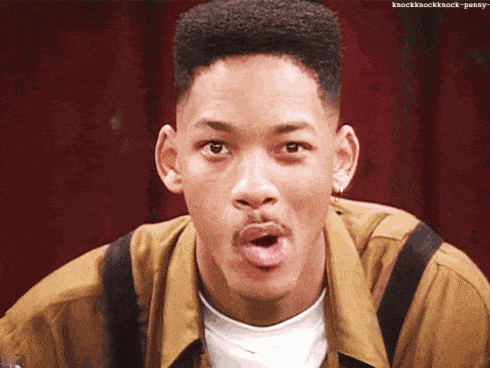 Sales BtoC: Multichannel Marketing
👩‍❤️‍👩 Loyalty rates: How many points in your loyalty program are actually redeemed for rewards.
🥇 Number of new customers:
⏰ Time to convert or bring your prospects into a sales cycle:
💱 Number of leads and conversion rate:
🃏 Return on Investment (ROI):
😿 Number of canceled orders: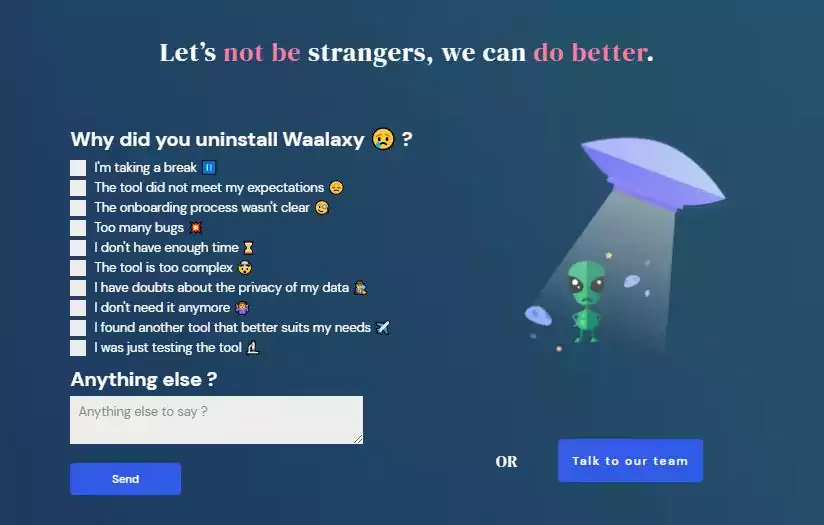 💲 Cost of items sold:
🦅 SEO Website traffic:
🏴‍☠️ SEA (Paid Advertising):
👩‍💻 The people on the other side of the screen.

So, now we have answered:
What is multichannel marketing?
Why and how to start with multiple digital channels?
How to create a real customer journey.
How to calculate the success of your campaigns.
To conclude: Which marketing channel to choose?
For B2b, the best multi channels are emailing, cold email and LinkedIn automation.
Now we have answered the following questions:
What is a marketing channel?
How do you use the right marketing channel for different generations?
Why and how to grow with multiple digital channels?
How to create a true customer journey?
How to calculate the success of your campaigns.
I hope we helped you out. 😊
FAQ: Cross channel strategy & Multichannel Marketing
We have collected all the questions asked by Waalaxy users to make sure that all your questions are answered. If not, come talk to us directly in the chat. 🥰
What is a channel in marketing?
You want to implement a marketing strategy, but you're a little lost on the term "channel"? So let's go over it again.
The word "channel" expresses a means of communicating with its prospect, for example, emailing is a communication channel.
A prospecting campaign can then be omnichannel (a single means of communication) or multichannel (different means of exchanging with the prospect).
With Waalaxy prospecting tool, you can choose which channel you want to invest. 😉
What are the main communications channels?
As said, consumers enter a conversion process that is called a funnel or sales tunnel.
These contact channels allow us to nurture the prospect until he or she is converted. (from the English "to nurture" take care of..).
If you want to learn more about the personalized buying journey, and creating a unique experience for your consumer, then this is the article to read. 👀
What's a communication channel?
A communication channel can also be considered a sales channel. These are types of channels that allow you to interact with your prospects.
Media,
The social networks,
Your website,
A blog (SEO)
E-mailing or cold email.
Each of these are both communication channels and can be part of your sales funnel.
Is advertising a part of Multi channel Marketing?
Yes. Of course, SEA can be one of your multichannel marketing platform to your target audience and earn more client.
You can use Google, Facebook, YouTube or LinkedIn Ads, for example.
Is automation the best way to do Multi channel marketing ?
I would say, mostly, yes ! Multichannel can be long and boring if it is not automated. Nowadays, no one sends all their emails by hand and personalizes each one of them. Usually, you have a CRM with hundreds of prospects per campaign and you only personalize the messages according to your target, in each campaign.
That's why we recommand you to use a multichannel marketing platform such as Waalaxy. You can then decide if you want to use Omnichannel marketing or cross channel, depending on the kind of approach you want to create.
Learn more about Multi-channel marketing campaign.
What are the 3 types distribution channels?
When we talk about distribution channels, we are generally talking about the 3 categories of channels:
The direct channel: sale at the farm, sale at markets.
The short circuit: the consumer comes directly to the buyer. (Example: Carrefour brand sold in Carrefour stores).
The long circuit: There are several intermediaries (wholesalers, retailers, distributors).
I hope we have helped you find out what is multi channel marketing and how to adapt it for your strategy. Don't hesitate to write to us! 😀