Yep, you read that title correctly! 😬 LinkedIn sponsored messages are over in the European Union, but we have a better solution for contacting your prospects, at half the price and half the time. Read more to find out. ⚡
What is a sponsored LinkedIn message? What does it mean?
The Sponsored Messages, or InMail communication service, is among LinkedIn's most crucial features for marketers and salespeople. 🧐 They are merely promotional messages that you may send to LinkedIn users that fit specific demographic criteria using LinkedIn Ads. 😉
You may interact with industry leaders and generate new B2B prospects by using sponsored messages. To advertise your product or service while expanding the target audience for your platform. 🎯
As you may have understood, LinkedIn Sponsored messages is a paid advertising feature on LinkedIn that allows companies to send targeted, personalized messages to specific LinkedIn users.
These messages are delivered directly to the user's LinkedIn inbox, and can include personalized greetings, links to relevant content and calls-to action to name a few. The messages are designed to be highly targeted, and can be sent based on a range of factors.
To use this feature, you must have a LinkedIn Ads account and create a campaign using LinkedIn's ad manager.
However, we don't advise using LinkedIn InMail because your message will start with the mention "sponsored" in the subject line, which means it's a paid advertising and immediately depersonalizes the approach. 🤫
Can you Reply to a Sponsored Messaging on LinkedIn?
First, it's crucial to keep in mind that sponsored InMail is an automated advertising on LinkedIn, whereas standard messages are a one-to-one communication. 🤔 Following this important distinction:
Sponsored InMails cannot be replied to in the same way as regular messages. The call-to-action button or a hyperlink to a landing-page are the only alternatives. Users/recipients are unable to respond to the sponsored InMail as they would with a regular message.
Advertisers or Marketers that want to identify themselves as the sender of the Sponsored Messaging may ask LinkedIn members for their permission to send Sponsored Messaging. If permission is granted, Sponsored Messages can be shown in the LinkedIn Messaging of the audiences within your targeting options.
Now you know! 😌
How Do You Get Sponsored Advertising Messages on LinkedIn?
Furthermore, only active users/recipients on LinkedIn get sponsored InMail messages. This crucial element contributes to much greater open rates compared to conventional cold email marketing. 🤐
In the LinkedIn ecosystem, sponsored InMail is not intended to take the role of regular messages. 🙏 It is merely an extra channel for online advertising.
If you wish to combine LinkedIn prospecting with emailing ad campaigns, then read this article about multichannel marketing, and you'll be greatly surprised! 💥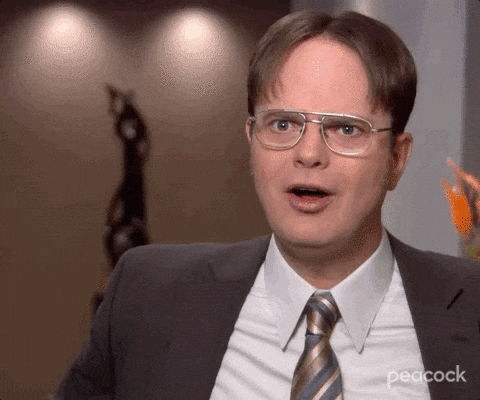 How to Send Sponsored Content Messages or LinkedIn Ads?
LinkedIn just renamed its sponsored messages service to "Message Ads", but some people still call it sponsored InMail. 😅 However, sponsored messages have now become obsolete in Europe, and we'll explain why! 👀
LinkedIn stops sponsored private messages in Europe
Furthermore, LinkedIn is ending the sponsored messages for targeted members of the European Union. 🌐 Via LinkedIn Campaign Manager, it is no longer possible to send private messages directly to LinkedIn mailboxes if your target includes members of the EU. 😰
Basically, when you configure an advertising campaign, and you wish to choose one of these 2 formats of advertisements: "Message Ads" or "Conversation Ads", the following alert is displayed: 🚨
Due to upcoming changes in Message Ads and Conversation Ads, we are suspending display for targeted members in the EU. If you still want to target this audience, you must select a different ad format.
Ouch! That is bad news if you're prospecting in Europe… 😩
There are few explanations from LinkedIn, but it is surely related to new EU requirements around the GDPR, since only the most intrusive advertising formats (directly in the LinkedIn mailbox) are being suspended. 😖
However, there's still a glimpse of hope! 🕊️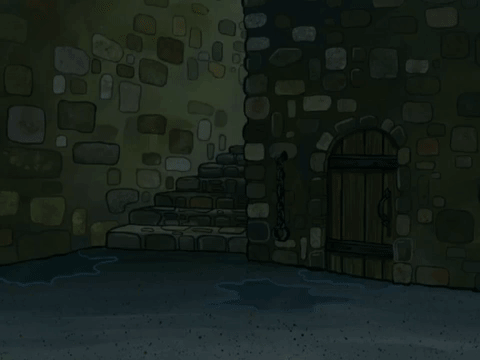 Did you know that you can replace Message Ads / InMails by sending automated message sequences for LinkedIn instead? 🤖
Well, you can do it for free by using Waalaxy! 👽 It's completely safe, since we respect the LinkedIn quotas for messages and more.
Here are some examples of the automatic sequences you can use: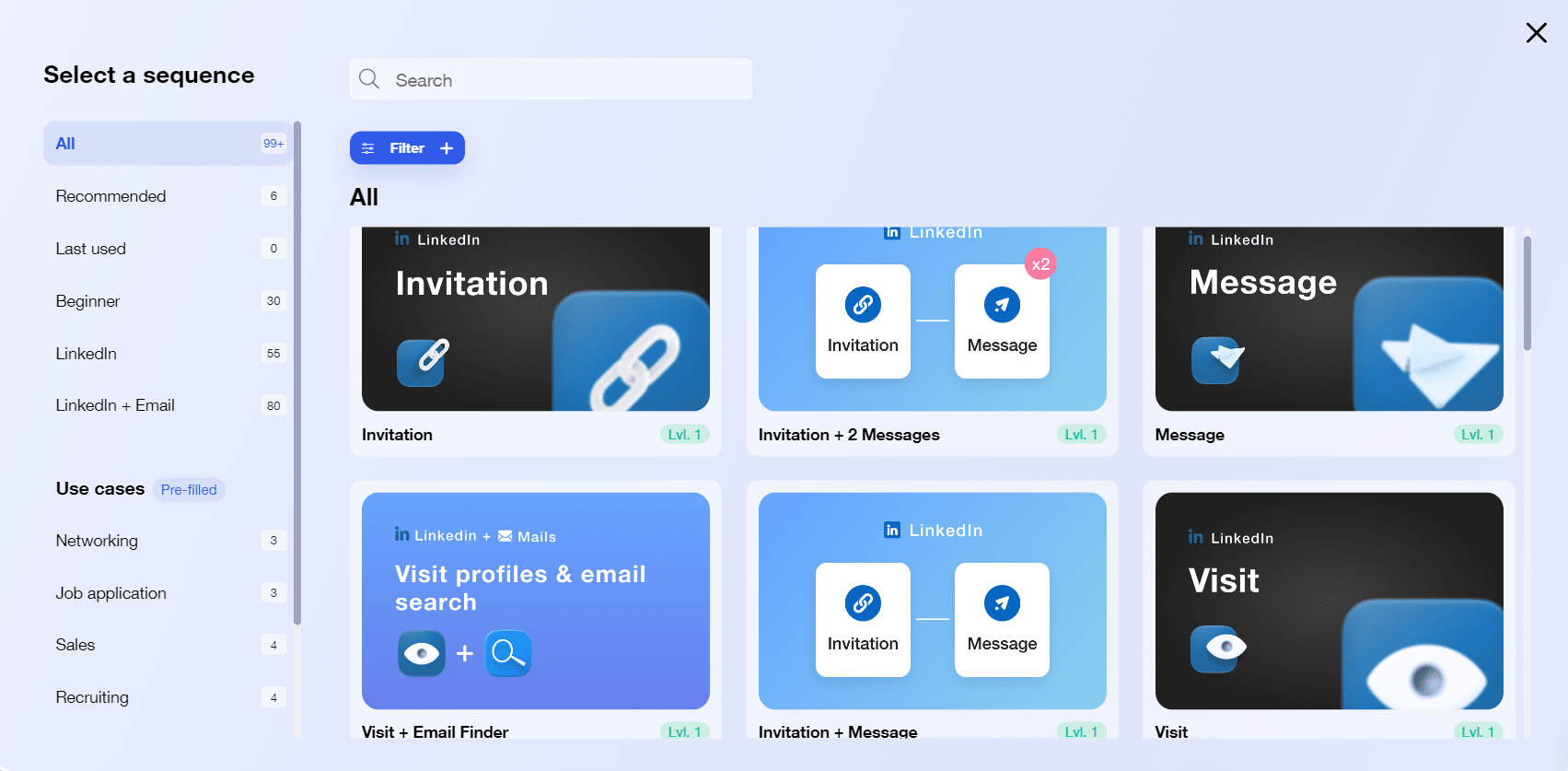 If you want to learn more about this amazing tool and avoid getting restricted from LinkedIn, then follow the link below! 👇
Try Waalaxy Now 👩‍🚀
Examples using Waalaxy automation tool
In addition, I will show you the right way to send automatic messages to your prospects. 🤓 Nowadays, prospects get volumes of advertisement messages on LinkedIn, so the only way to stand out is to personalize your approach. 🗣️
Include at least 2-3 details from their LinkedIn profile, like which company they work for, the school they went to, shared connections or shared interests. ✍️
Here are two message examples that you can copy-paste or get inspiration from:
Hello "firstName",
Please explain to me how you managed to earn a Master's degree from (X University) while also working for [business name]?
Congratulations on receiving your degree; I'm sure it took a lot of work!
I'm X, and I work in talent acquisition for X company, which is a thriving start-up.
We're seeking for ambitious, multitaskers like you, who can juggle many tasks for (insert role).
If you're available at 3 PM on Wednesday, I'd love to talk to you.
Take care!
Hello "firstName",
Fantastic job on your site about B2b marketing strategy, including some excellent blog articles!
I'm the head recruiter at [business name] and we're one of France's fastest-growing start-ups.
We're expanding our copywriting staff quickly, and I believe you would be a perfect match.
Would you be available for a brief call tomorrow at 6pm so that I can tell you more about [insert role]?
Enjoy your day!
I hope these examples help you come up with some good ideas on how to use LinkedIn sponsored messages for your online prospecting. 🚀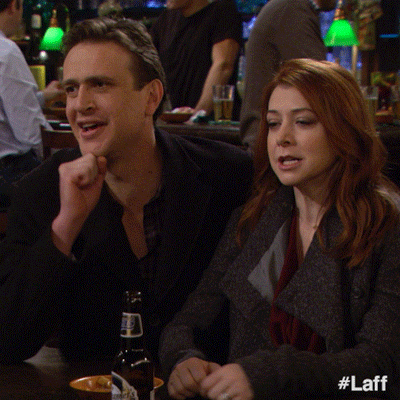 Conclusion: How Does LinkedIn Sponsored InMail Ads Work?
As you probably know, LinkedIn Ads demand high budgets and hard to set up, that's why we do not recommend using it for your sponsored messages! 👎
There are 4 types of LinkedIn Ads:
Sponsored messages (banned in EU),
Body Text ads,
Dynamic display ads,
Sponsored content-marketing.
It's okay to use sponsored content to build brand-awareness or lead-generation… 🤔 However, this type of advertising works by using bids, so the pricing may vary depending on your target audience. 💰
However, with Waalaxy you will not have this problem with your potential customers in the EU or anywhere! 🌎 Here are some tips to make the most of LinkedIn through automation tools. 🦾
To follow-up on your message marketing campaigns, you can also use our Inbox waalaxy messaging tool, which allows you to manage all your LinkedIn conversations easily! 🔥
Find out more 🔥
FAQ: LinkedIn Sponsored Messages
What Does it Mean When you Get a Sponsored Message on LinkedIn?
To recap, LinkedIn Sponsored Messages are:
Informative or promotional message ads that may be shown to some recipients as part of a digital-marketing or cold recruiting effort.
They aren't sent to personal or business email inboxes; instead, it is only shown on their LinkedIn Messaging inbox.
They're based on non-personal profile details, like your current job title, your main industry, or your geography.
Therefore, if you don't want to receive Sponsored Messaging, you may opt out! 😮
To prevent from receiving sponsored messages, you can take the following steps:
At the top of your LinkedIn homepage, click the "Me" menu.
Click the "Communications" on the left, under the "Settings & Privacy" tab.
Then, next to "Messages", click Who can reach you and choose "Change".
Under "Allow LinkedIn partners to show you Sponsored Messages", change the option to "No".
How much do sponsored messages on LinkedIn cost?
You know that LinkedIn costs can vary according to your goals. If you use the sponsored message, then, the bidding option is CPS or cost-per-send. According to the number of messages you have to send, you'll pay more or less.
And that's it, you'll be able to manage your LinkedIn sponsored messages from now on! 😏