You have exported thousands of prospects and carried out hundreds of actions with ProspectIn, but now you want to be able to extract your data? With export to CSV format, nothing could be simpler! 😊
How to export my LinkedIn prospect's data?
> Download ProspectIn
There are several reasons why you may want to extract your data. You may want to retrieve the email address of your prospects, sort your information so that you can import it into your favorite CRM, or you are a pro at Excel and you love to visualize your data in spreadsheets. All the reasons are valid!
To export your data, you have several options, but the first step is to go to the "Prospect" tab.
From this page, you have two options when clicking on the "export" button at the top right:
Export all of your prospects
Export prospects considering filters
Once your request has been made, you will receive your export in a few minutes by email in .CSV format!
How to process the CSV file?
When you receive your file containing your data, it looks something like this: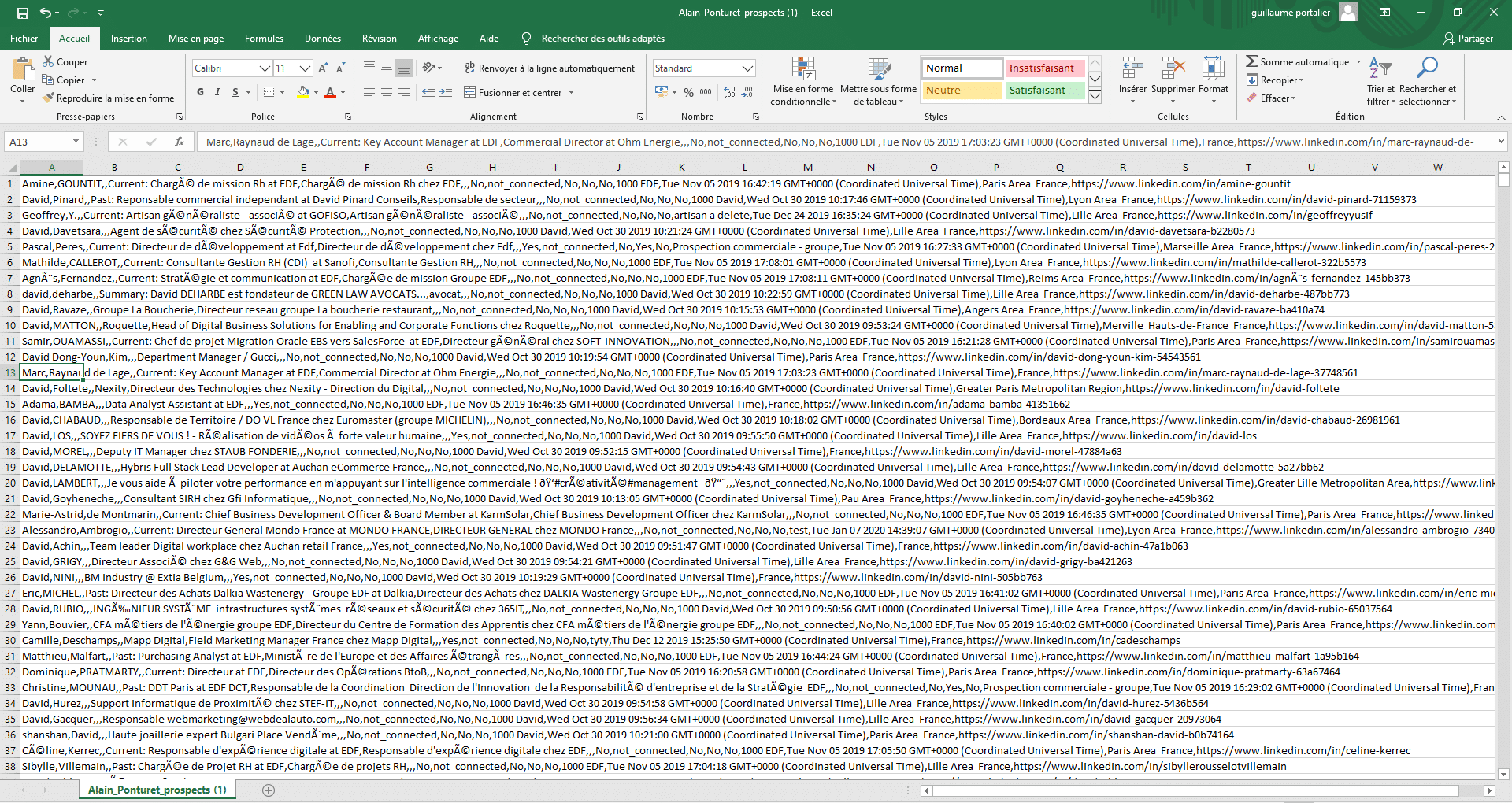 Terrible, isn't it?
For your data to be readable, you need to perform a small operation. Here's the procedure to follow:
Select all of column A
Click on the "data" tab
Click on "text to columns"
Select "delimited" then click on next
Select "comma" then click on next
Click on "finish"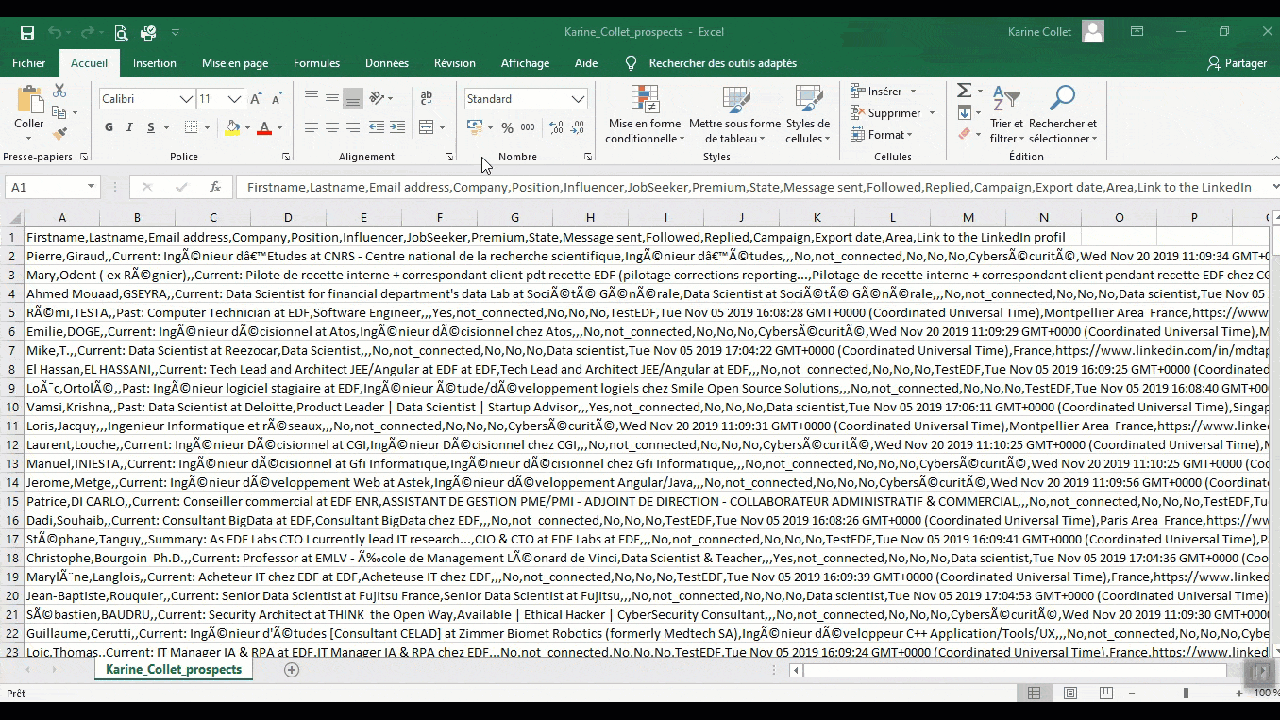 Now, your data should be more meaningful.
Export email addresses of your LinkedIn contacts
If you want to get email addresses of your LinkedIn contacts, you just have to export them to your CRM and then export your data as a CSV file.
ProspectIn automatically retrieves emails from prospects with whom you are connected. The emails will be displayed in the 3rd column "Email address".
Please note that ProspectIn does not collect the email address of prospects with whom you are not connected.
To be certain of obtaining the email address of your prospects, it is thus necessary that your prospects accept your connection request. Here is an article detailing how to send a connection request via ProspectIn.
Okay, and what other data is available?
Last name, first name, company, the position held, region, premium profile… Enough to enrich your prospect base!
You can also view the status of your prospects: connected or not/message sent or not, prospects who answered you, the campaigns associated with each prospect, the date of export…
Finally, you also get the URL of the LinkedIn profile of each of your prospects, which allows you to re-import these prospects in other campaigns, or even in other accounts. 😉
Learn how to use a single Sales Navigator account to prospect with multiple accounts.
And there you are, a master in the art of juggling data! 😄


Guillaume
Chief Operating Officer @ ProspectIn 😎