Should I publish an article or a post on LinkedIn?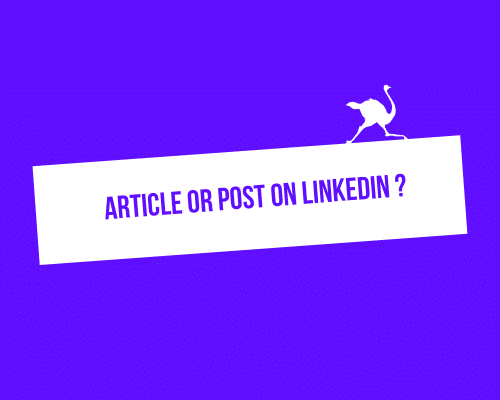 3

min
Article or Post LinkedIn? This is a big question. 😜 If you want reach and views = post but If you want to deal with a long topic so = article.

On LinkedIn, content creation is essential to get you noticed but also to develop your branding. Distributing content requires not only a certain strategy, rigor and regularity, but you also need to know what type of content you want to share. To help you see more clearly, we explain when to publish an article or a post on LinkedIn.
The post is the shortest format you can use on LinkedIn since the number of characters is limited.
It is not possible to format your posts but you are free to insert hashtags, emojis or visuals. We advise you to add a photo, a video or a carousel to your posts. 😜
In addition to pleasing the LinkedIn algorithm, you'll be more likely to grab the attention of your audience. Who hasn't moved on to the next content when they see a large, unventilated block of text? It would be a shame to make that mistake, especially if you bring quality content to the members of this network. Be careful you can't mix visuals by adding images and videos for example!
The post is the ideal format for sharing :
A news item
A tip
An advice
Your expertise
You can then develop this type of topic in an article for example.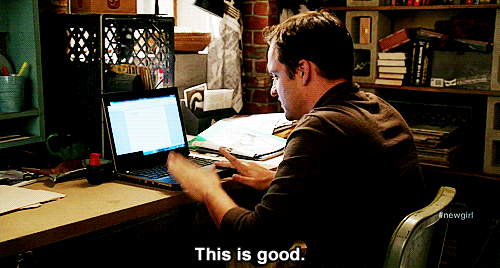 Show your expertise in more detail with an article!
Articles have the advantage of being much longer in terms of typeface and they offer you the possibility of formatting your text. But LinkedIn articles generate fewer views.
This format is ideal for developing a tip, an opinion related to your domain in the image of a blog article for example. You can also insert an image or a video in the body of the article when this is not possible in the post. The visuals in a post appear as attachments and thumbnails.
To write an article, simply click on "write an article". You will be able to add a cover image, insert quotes, images, or videos for more visual impact.

Unlike posts, you can keep your articles in draft form and post them when you're done. However, it is not possible to schedule them directly from LinkedIn.
Showcase your best content in your profile
LinkedIn allows you to highlight certain content in order to make it visible at all times. This allows someone who visits your profile to access posts or articles that you consider relevant or representative of your expertise.
To do this, simply go to your profile and select "add a section to the profile" then choose one or more posts, articles, links in the "our selection" section. In the next window, you will only have to choose which content you wish to pin on your profile!

Boost the commitment of your content with Podawaa!
Publish an article or a post on LinkedIn is good, but having commitment is even better! That's why we developed Podawaa.
It's a pod like no other, since it allows you to choose the audience you want to target according to different criteria. So you broadcast content to a larger targeted audience. For example, there are different pods according to themes that you are free to integrate or not. If a pod does not exist, Podawaa allows you to create the group that suits you!

Poadawaa also allows you to schedule your LinkedIn post and make it known to the groups you belong to. The members then have the choice to react automatically or manually. And if you're afraid to be seen as a robot by LinkedIn, know that Podawaa reproduces human behaviour by generating a reaction or comment every 30 seconds, just like you would do yourself! Try it, you'll be convinced. 😉