Relationship marketing is the key to your business success. 🔑
By focusing on building and maintaining quality relationships with your customers, you can not only build loyalty, but also attract new prospects and increase your revenue. We love it! 🧡
In this article, you're going to find 8 examples of relationship marketing that kick ass. 😻
Definition of customer relationship marketing
Customer Relationship marketing is a marketing strategy that aims to build trust with customers and retain them over the long term.
It involves collecting and using customer data to personalize interactions and provide a quality experience. Relationship marketing uses different communication channels, such as emails, social networks, and in-store touchpoints, to maintain a lasting relationship with customers.
lobally, relationship marketing is based on 4 aspects, here they are! ⬇️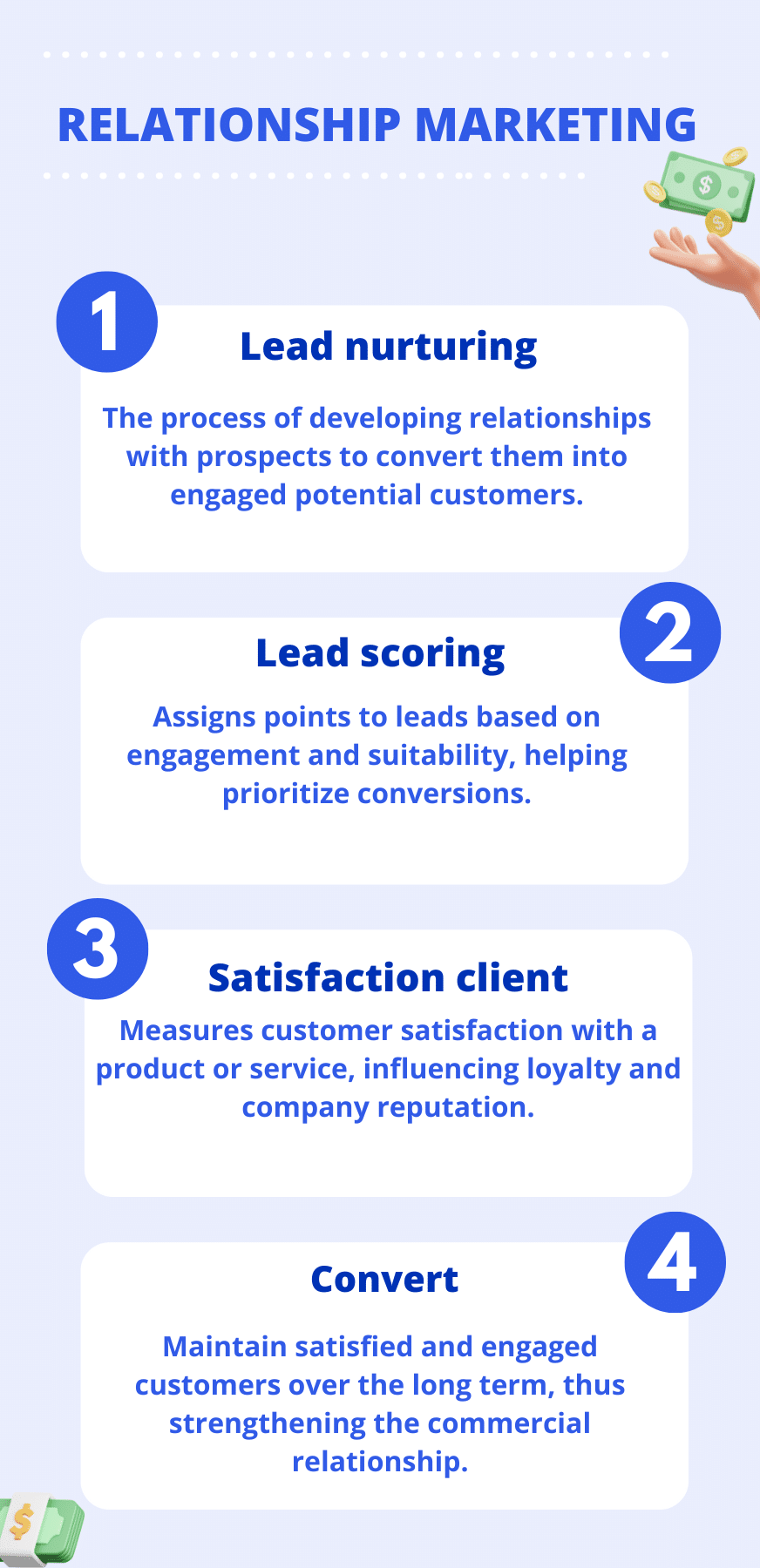 1. Loyalty Program
Loyalty programs allow customers to earn points or benefits by purchasing products or using services. These programs can entice customers to return to purchase from the company to take advantage of these benefits. 💌
An example of a company that has a very popular loyalty program is Starbucks. ☕
Their loyalty program, called "Starbucks Rewards," allows members to earn points for every purchase they make at Starbucks stores, which can be redeemed for drinks, food, and even gifts based on the stars they earn.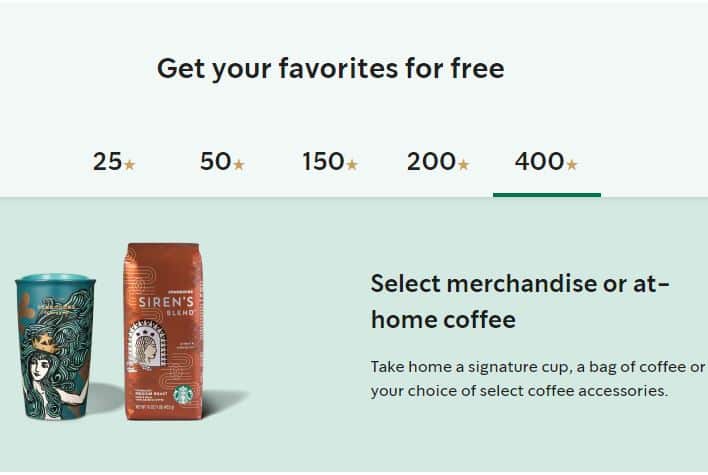 Program members can also receive exclusive discounts and personalized content during targeted marketing campaigns. Starbucks' loyalty program is very popular with its customers, who appreciate the personalized experience and exclusive benefits it offers.
2. Targeted Emailing
Targeted emailing involves sending personalized emails to customers based on their interests or purchase history. This allows you to maintain regular contact with customers and provide them with offers tailored to their needs. ✨
An example of a company that makes great targeted emails is Amazon. 📦
The company uses its customers' data to send them personalized emails that suggest products they might be interested in based on their purchase history and interests.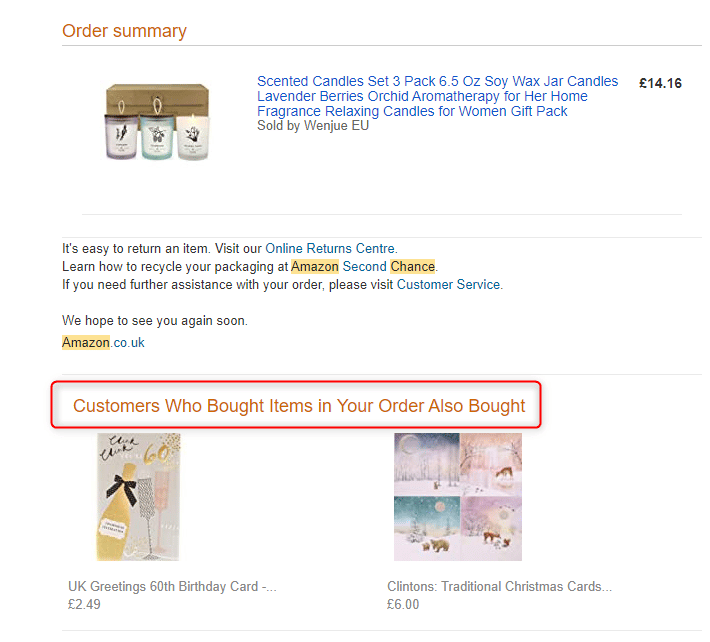 Amazon also uses marketing automation to send welcome and loyalty emails automatically to new customers and members of their loyalty program. Amazon's targeted emails are very effective in driving customers to buy and retaining their customer base.
"We have a gift, especially for you."
"Did you like your [name of last purchase]? Then you'll love this selection".
3. Personalized Advertising Campaigns
By collecting customer data, it is possible to create personalized advertising campaigns that directly target each customer's interests.
An example of a company that does good personalized advertising campaigns is Netflix. 📺
The company creates targeted ads that offer them movies and TV series that match their interests and viewing history.

Netflix also uses a digital prospecting tool to send personalized push notifications to its app users, suggesting movies and series that might interest them.
Netflix's personalized advertising campaigns are very effective in getting customers to watch more content and in retaining their current customer base. You can see how addicted we all are! 👀
4. Live Chat
Live chat allows customers to ask questions or request help in real-time, which helps improve their shopping experience.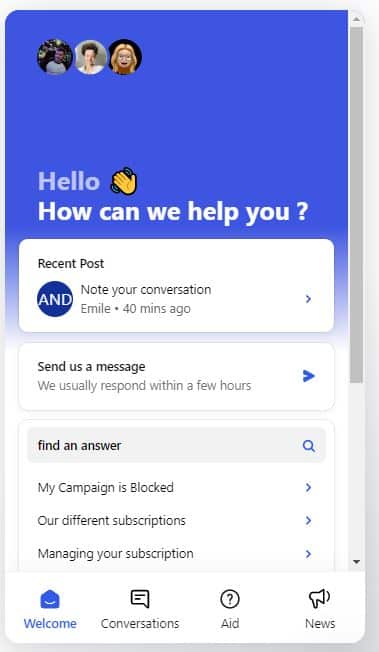 Here are some marketing benefits of live chat:
Personalize the customer relationship: Live chat allows businesses to respond quickly to customer questions and dissatisfaction, which can improve their shopping experience and build loyalty.
Increase sales conversion: By providing live support to customers, businesses can quickly respond to objections and questions that may be holding up sales, which can increase conversion rates.
Lower customer service costs: Live chat can be less expensive than the phone to provide customer support, as it allows for quick responses and multiple conversations to be handled at once.
Customer data collection: Live chat allows businesses to collect data on customer preferences and behaviors in real-time, which can be useful for marketing and relationship strategies.

5. Satisfaction Surveys
Satisfaction surveys allow companies to collect opinions and suggestions from their customers to help them improve their service.
Every year, Apple sends satisfaction surveys to its customers to get their opinions on its products and services. 🍏 The survey includes questions about the buying experience, product quality, satisfaction with customer service, and other aspects of the company's experience.
The results of this survey are used to improve the quality of Apple's customer experience and to identify areas where the company can improve. It's important not to rely on the idea that if customers stay, they're happy. There are always points to get better at!
Google Forms:

it is a free online survey tool offered by Google. You can easily create online surveys by using predefined templates or by creating your own questionnaire. You can share your survey with others and view the results in real-time!

SurveyMonkey:

This is another popular tool for creating online surveys. It offers a wide range of questionnaire templates and survey styles, as well as advanced features such as response management and data analysis. SurveyMonkey offers a free version or a paid subscription with additional features.
6. Customer events
Hosting customer events, such as open houses or workshops, can be a way to build customer loyalty and strengthen their connection to the company.
An example of a company that hosts great customer events is Salesforce. ⛅ Salesforce is a customer relationship management software company, they hold an event called "Dreamforce" for their customers every year.
Dreamforce is a three-day event that includes conferences, workshops, product demonstrations, and many other activities. 🤗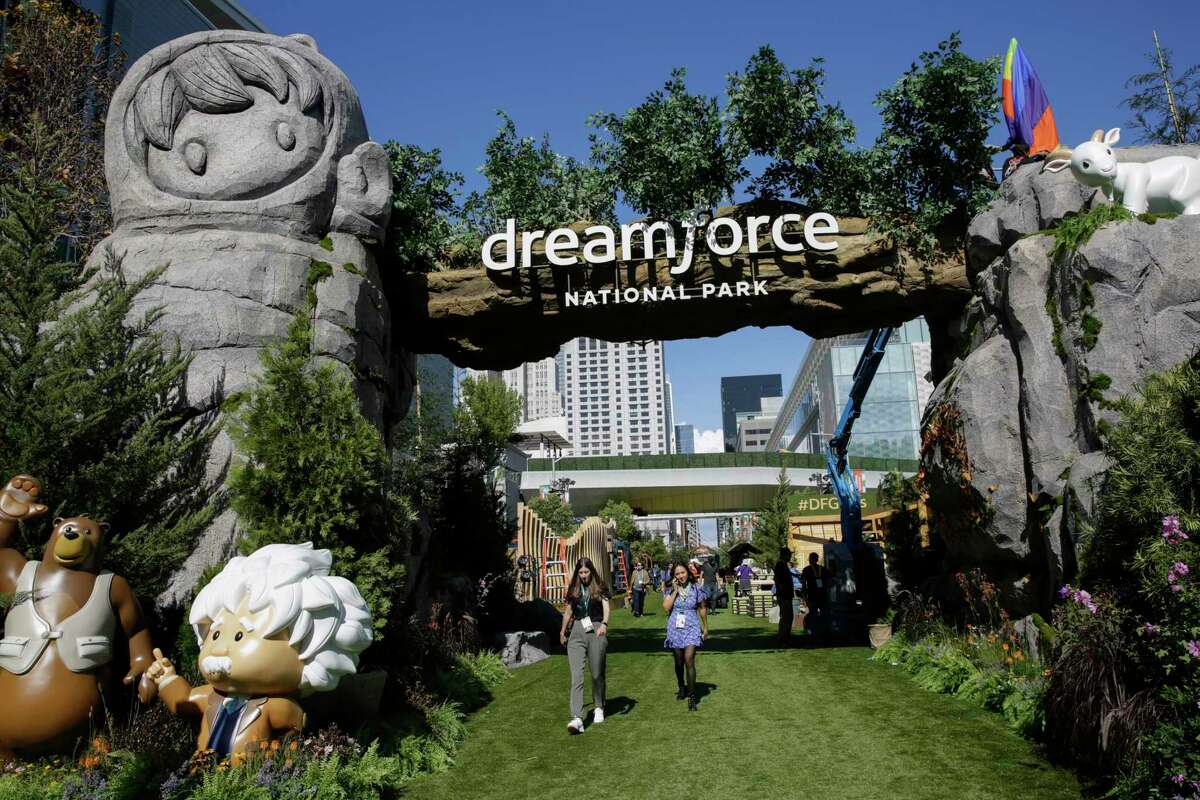 The event is designed to offer Salesforce customers the opportunity to learn about the company's latest innovations, meet with experts, and network with other industry professionals. Salesforce's events are very popular with their customers and help retain their customer base.
7. Personalized Offers
By analyzing customer data, it's possible to provide personalized offers, such as discounts on products they've previously purchased or products that complement the ones they've purchased.
Sephora is a beauty products company that uses customer data to provide personalized offers based on their interests and purchase history. 💅

For example, if a customer has purchased makeup products before, Sephora can send them a discount offer on a new makeup product or suggest complementary products like makeup brushes or makeup remover wipes to complete their lovely accessory collection. Not silly, is it? 😎
8. Personalized content on social networks
Using customer data, it's possible to deliver personalized content on social networks that cater to each customer's interests!
An example of a company that does great personalized content on social networks is Airbnb. 🏡
Airbnb uses customer data to create personalized content on social networks. For example, if a customer has booked a place to stay in a specific city, Airbnb can send them content about activities and attractions in that city.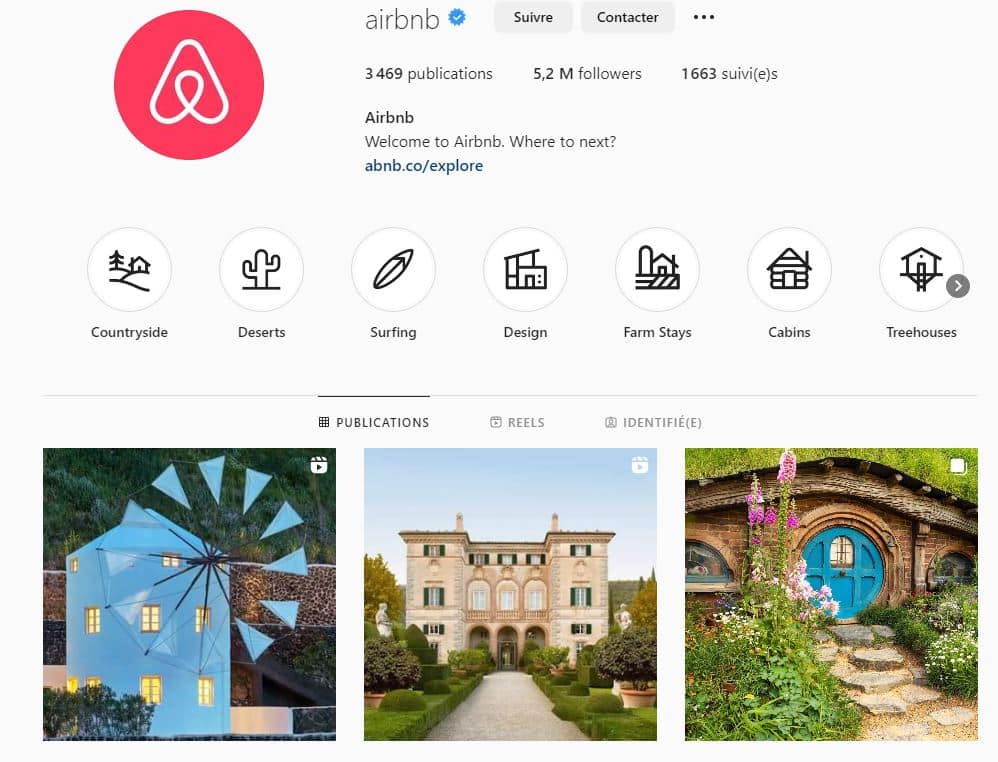 Airbnb also uses marketing automation, to send info to its customers, suggesting accommodations that might interest them based on their interests and especially their booking history. 🤓 Airbnb's personalized content on social networks is highly appreciated by its customers and helps build loyalty in its customer base. Would you like to see? 👀
What tools to personalize your relationship marketing?
So these 8 examples are great, but are you wondering how these companies are implementing these ingenious systems? I knew you were going to ask me that. 😍 The truth is that you need tools that collect data and others that initiate actions based on the data collected.
There are several tools that allow you to collect visitor data on your site and customize displays accordingly. Here are some examples of popular tools:
1) Google Analytics
This free tool from Google allows you to track visitors' actions on your site and gather information about their behavior. You can use this data to customize your site's displays based on visitors' geographic location, browser, or operating system.
2) Adobe Target
This content personalization tool allows you to create customized content experiences for your visitors based on their interests, browsing history, or demographic profile.

3) Optimize
This content personalization tool allows you to test different versions of your site and determine which one performs best for your visitors. You can use these results to customize your site's displays based on your visitors' preferences.

Each of these tools will work thanks to the cookies on the articles. They are the ones that allow the data to be collected legally. You have two ways to set cookies on a site. 👇
How to add cookies on a website?
To add cookies to your website, you are going to need a developer or a cookie management service (one of the tools presented above, for example). Choose the one that best suits your needs and budget.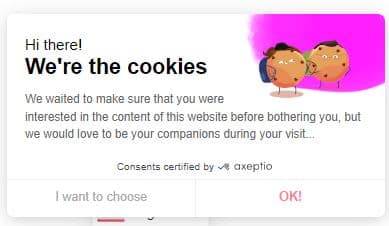 Here are the steps you need to take to set up cookies for data recovery:
First, you need to determine what data you want to collect using your cookies. This can include information about how visitors behave on your site, where they come from, or their browser and operating system. It's up to you! 😍
Next, you need to create a JavaScript code file that defines the cookies you want to use and how you want to collect the data. This code file needs to be placed on your web server so that it can be executed every time a visitor accesses your site. If you are using a cookie management service, the tool provides you with a code to embed on your site so that you can track the actions of visitors. Place this code in the HTML files of your site, usually in the "hi" or "body" section. 🤓
If you are a developer, you then need to include this code file on every page of your website that needs to use cookies. This can be done by adding a line of code in the header of each page. If you have purchased a cookie management service, the tool allows you to define settings for your cookies, such as how long the cookies will last, what data will be collected, and what the privacy rules are. 🤝
How is automation a key to relationship marketing?
Automation can play an important role in relationship marketing by allowing the company to manage customer interactions more efficiently. By using automation tools, the company can, for example:
Send welcome or loyalty emails automatically, without having to spend time and energy manually.
Set up marketing automation scenarios to send targeted and personalized communications based on customers' actions or interests.
Track customers' interactions with the company and use this data to adjust communications and offers to their needs and interests.
By using automation, the company can thus more effectively manage its relationship with customers and provide them with a personalized and consistent experience. This can help build customer loyalty and acquire new prospects.
Which tool to automate your emails?
To automate your emails, you can use several tools depending on your needs: Sendinblue for newsletters or Waalaxy for multi-channel for example.
With Waalaxy, you can send automated messages and emails on two different channels: LinkedIn and email.
Choose the tool that fits your needs. 😊
Conclusion on Relationship Marketing
Relationship marketing is a strategy that aims to establish and maintain a quality relationship with the company's customers. 🤝
It is based on the segmentation of customers and prospects to better target the company's actions and offer personalization of its offers. 🎁
Customer relationship management is an essential part of relationship marketing and involves setting up a multi-channel customer journey to ensure customer satisfaction. By focusing on customer relationship management, the company can hope to retain existing customers and acquire new prospects.
FAQ of Relationship Marketing
What is the objective of relationship marketing?
The goal of relationship marketing is to develop and maintain a long-lasting relationship with customers, in order to build loyalty and encourage them to buy from the company again. This also helps generate referrals from their network, which can help attract new customers. ✅
What are the tools used in relationship marketing?
Relationship marketing uses different marketing tools, such as CRM (Customer Relationship Management), targeted email campaigns, satisfaction surveys, loyalty programs, live chat, customer events, personalized offers, and personalized content on social networks.
What are the benefits of relationship marketing?
🟢 Relationship marketing has several benefits for businesses, such as:
Retain customers, which can reduce the costs of prospecting and winning new customers.
Improving customer satisfaction and experience, which can lead to positive referrals and high retention rates.
Gathering customer data, which can lead to better targeting of offers and marketing actions.
Differentiation of the company in the marketplace through a personalized relationship with customers.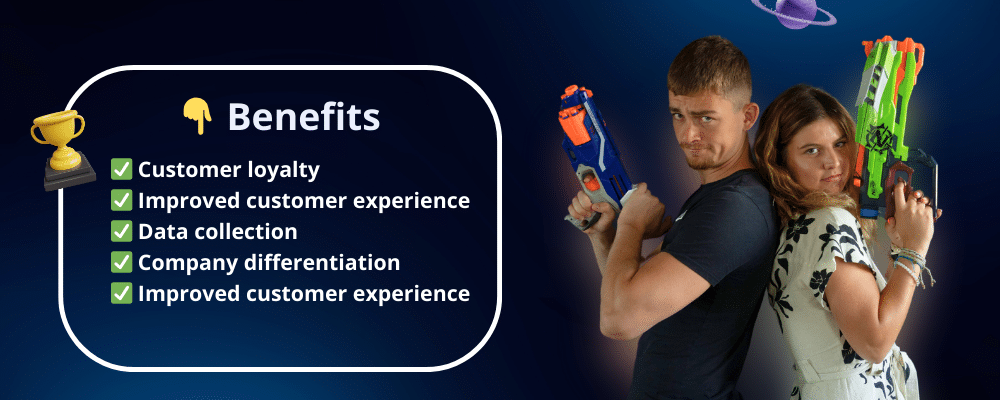 How to implement a relationship marketing strategy?
🟢 To implement a relationship marketing strategy, here are some steps to follow:
Define your objectives: What do you want to accomplish with your relationship marketing strategy? Do you want to retain your existing customers, acquire new ones, or both?
Identify the targets: It is important to define who are the customers to target and what are their needs, expectations and buying behaviors.
Collect and use customer data: to personalize interactions and offers, it is essential to collect and analyze customer data.
Define communication channels: choose the most appropriate communication channels to engage with customers (e.g. email, social networks, in-store touch points).
Set up actions and programs: Decide what actions you will take to achieve your relationship marketing goals. This may include email campaigns, loyalty events, referral programs, etc.
Execute your action plan: Implement your action plan and track its results, so you can adjust your communication strategy as needed.
Track and evaluate your results: Be sure to track the progress of your relationship marketing strategy and evaluate its results on a regular basis. This will allow you to know if you are reaching your goals and make adjustments to improve your strategy over time.
In short, relationship marketing is a key component of customer relationship marketing and can be a success factor for the company. 🤑