The whole point of the LinkedIn professional network is to grow your network. Anyone looking to maximize the LinkedIn connection requests rate has already asked themselves the question: Should I perform a profile visit or profile follow before sending a connection request? 🧐
We teach you how to do it right here. Grab what you can, let's go!
At first glance it may seem beneficial to visit or follow your prospect before you get in touch with them, but do the numbers back up this feeling?
We can now tell you all of this thanks to our study based on almost 10 million connection requests. 💥
Follow the complete guide on prospecting for your business here!
How to apply for a connection on LinkedIn?
On the number one professional network that is LinkedIn, the primary goal is to grow your network. This is done by making a connection request with someone. Is there a right way to do this? The answer is yes AND no.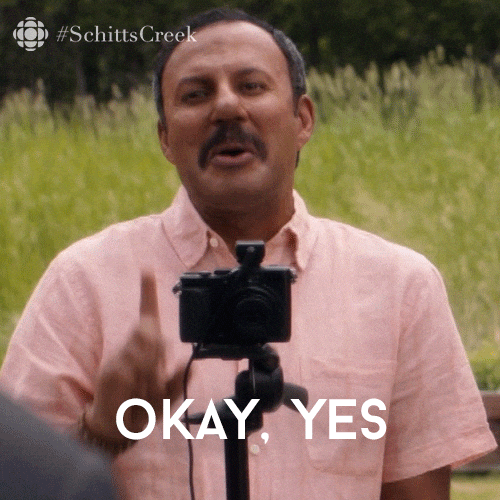 You can't add just anyone (well, that's debatable) in any way. You also have to ask yourself the right questions:
Why do I add people?
Why am I expanding my network?
What is my approach?
LinkedIn is the best social network to keep in touch with recruiters, colleagues or people you have worked with. But you can also use the platform to :
Sell a product or service.
Increase your visibility 🔥(or your company's).
Identify new opportunities available to you.
Once you have sent a connection request, when it is accepted, that person becomes a 1st level relationship.
How to connect with someone?
There is not only one ⛔ way to connect with someone. You can totally do it:
Through the results page: you type in a particular keyword and a list will appear. You will be able to connect with the profiles that interest you.
From a member's profile: when you arrive on a person's profile, you can use the "Connect" button.
With suggestions of people you might know: Just click on the "Network" icon and see what it suggests.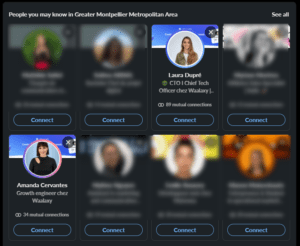 Accept the invitations you have been given.
You can decide whether or not to add a note. It is true that we have a better acceptance rate without a note. However, there is one thing to consider: your copywriting.
If you excel in this area, you're more likely to be accepted with an invitation note. What do we mean by that? Basically, you need to be able to capture your audience's attention from your first lines.
Don't talk about yourself (in fact we don't care, sorry not sorry) but rather talk about the person you are addressing. Meet their needs! Don't hesitate to test several approaches, do A/B testing to know what works best for your audience.
We leave you with this article if you want to know more.
Keep in mind that you will have to personalize your messages to have a good acceptance rate.
Maximize the acceptance rate of connection requests on LinkedIn
When you prospect on LinkedIn using automation tools such as Waalaxy, you will send out numerous connection requests.
On the one hand, in order to send your message sequences, it is imperative to be connected 🔗 with your prospects. Therefore, they need to accept your connection request.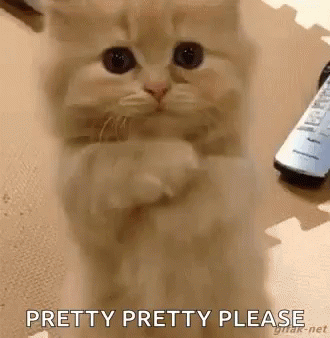 At the same time, you have a daily quota for each action (around 100 for connection requests). These quotas are put in place to keep your LinkedIn account safe. As a result you cannot exceed a certain number daily.
To reach as many people as possible, you must therefore maximize the rate of acceptance of your connection requests, i.e. the number of people who accept your connection request divided by the total number of requests sent.
Follow or visit the profile before sending a connection request on LinkedIn
The profile visit
When you send a connection request on LinkedIn manually, most of the time you go to the person's profile before sending the request. On the other hand, when you use an automation tool, you can send the connection request directly, without ever having been on their profile.
With the "Scenario" feature on Waalaxy, you can however decide to visit the profile before sending an invitation request.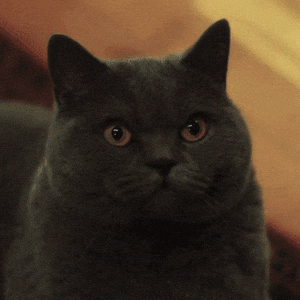 When you visit a LinkedIn user's profile, the user receives a small notification indicating that you have visited their profile. It's worth noting that users without a LinkedIn premium subscription, will only be able to see a small selection of the profiles that have visited their profile. Visiting a profile even when you're using an automated tool has 3 benefits:
Your approach seems more natural since it is closer to human behavior,
If the person has a premium subscription, they will be able to see that you have visited their profile. You will therefore no longer be a total stranger when you send them a connection request.
If the person sees that you've visited their profile, they might send you a connection request before you even send them one.
However, if the person doesn't have a 💣 LinkedIn premium subscription, they won't necessarily see that you've visited their profile.
LinkedIn connection requests : The profile follow
Profile following is a little less "natural" action than profile visiting when using LinkedIn without automation. It corresponds to this button, right here: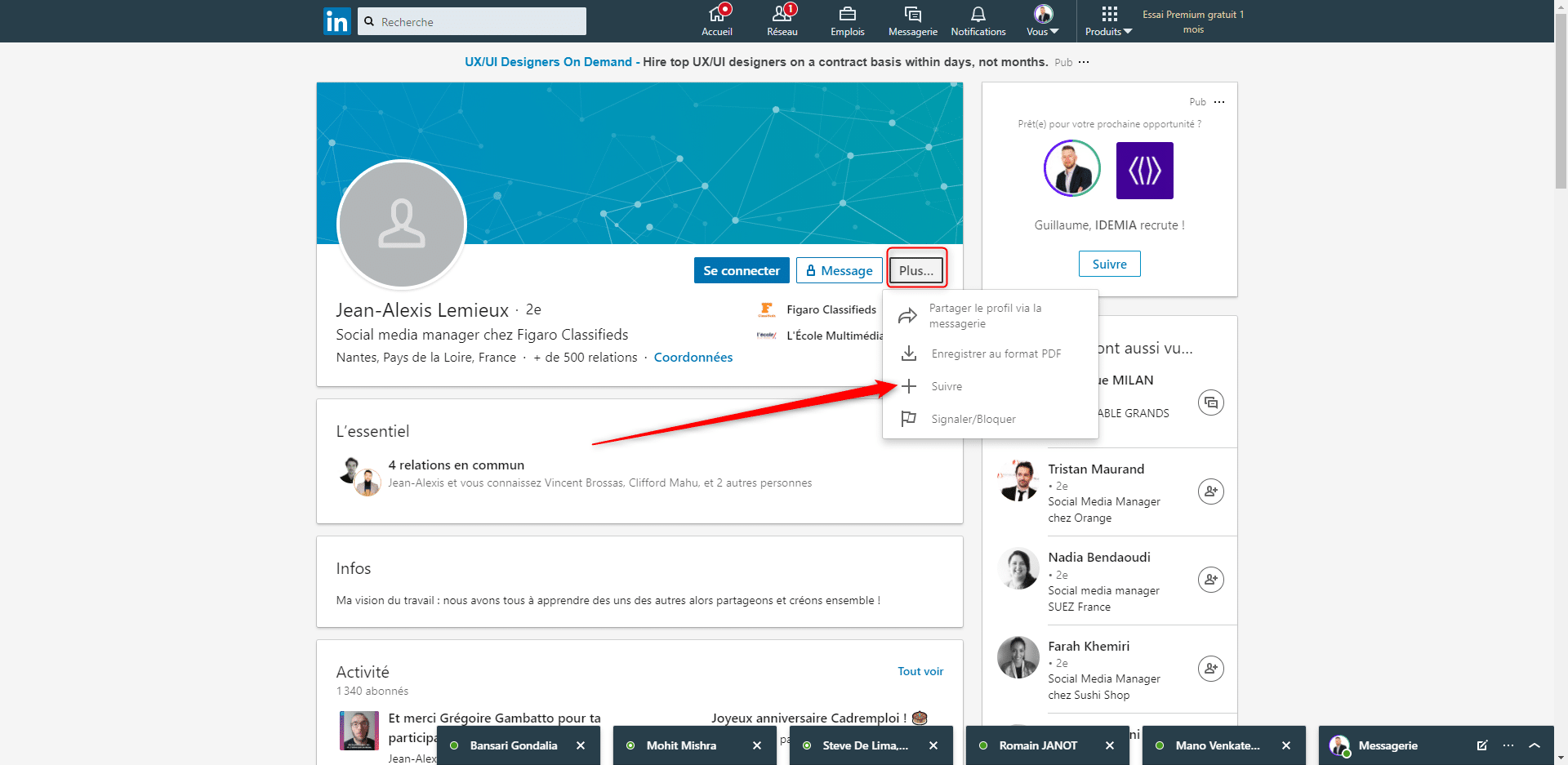 Following a person also has 3 benefits:
Although you are not (yet) connected with this person, you will see their activity appear in your news feed (posts, comments made on other posts, post sharing, etc.)
Unlike a profile visit, the person you are following will SYSTEMATICALLY be notified that you have followed their profile.
When the person sees that you are following them, they might be tempted to send you a connection request before you send them one.
Given these elements, it seems quite likely that visiting or following a prospect's profile before sending them a connection request will increase the acceptance rate.
What does it take to have a high acceptance rate on LinkedIn?
Waalaxy sequences allow sequencing of profile visit, profile follow up, login request and message actions.
Some of you might be tempted to start the sequence with both a profile visit step AND a profile follow-up step before the login request.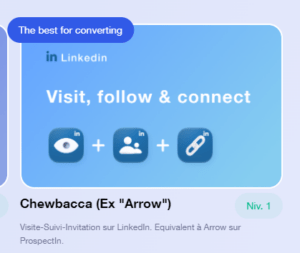 So, what is the best performing scenario?
This is a very complicated question to answer. There are 70 sequence templates, which means they each have their purpose and there is more to do. It really depends on where you are in your prospecting funnel.
Our sequences have been designed for your use cases (so it's up to you to adapt them to your prospecting methods). At Waalaxy, the thing we have implemented is the "recommended" tab. This tab groups together different sequences that we find most relevant.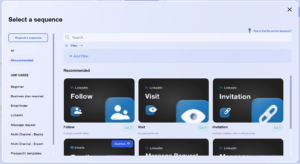 So in the end, that doesn't fundamentally change the game, does it?
When trying to optimize a conversion rate (or "acceptance rate"), a variation of 1.5 points is significant, seeing as mailing volumes are often very large.
Moreover, it should be noted that scenarios that include a follow and/or visit step can also cause the person to add you directly, meaning before you send them a connection request. This is not directly reflected in the rate of acceptance, but in the end it still equates to you having connected with more of your prospects. 👆
Conclusion of the article about LinkedIn connection requests
The main topic of this article has been the LinkedIn connection request. We will briefly conclude on this one.
When you make a connection request, this can be done :
Through the search results page.
Through shared relationships.
Through a member's profile.
Go to the page: "Suggest people you might know".
To make a connection request on LinkedIn, you can use an automation software. We recommend using Waalaxy. As an added bonus, you will be able to customize the connection messages you send.
We still suggest that you think carefully about your copywriting before sending an invitation with a note.
FAQ : How do I request a LinkedIn connection?
The first interest of LinkedIn is to expand your network. This platform allows you to find opportunities, to gain visibility in a sector or to sell a product or a service. But before you can start prospecting on LinkedIn, you need to bring people into your network.
Why personalize my login message?
If you don't have much copywriting experience, we recommend not adding a note when you go to send your connection request. In this case, choose the option to visit a profile and then send an invitation on LinkedIn instead 😊.
Si vous excellez dans le copywriting, n'hésitez surtout pas à envoyer un message et surtout à personnaliser votre message. Comment faire ça ?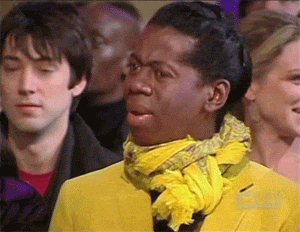 With Waalaxy, for example, you get the variable name, surname and the company where the person you want to add is located. Thanks to this, you will be able to talk about your prospect right away.
Because yes, what you need to do, in addition to personalizing your message, is to show your interest in the person to whom you are addressing your invitation. The most difficult part is this: arouse the curiosity of the person.
How to cancel a connection request on LinkedIn
Did you make a mistake? All in all, did you change your target? You chose the wrong prospect? Don't panic, we explain how to cancel an invitation on LinkedIn.
Once you have sent an invitation, simply go to "Network" located in the top bar.

Then you click on "Manage" and then on "Sent".The last step is to click on "Withdraw". You have now cancelled an invitation 🎁.
You now know all about the LinkedIn connection requests. Expand your network 🚀.