How do I extract data from LinkedIn?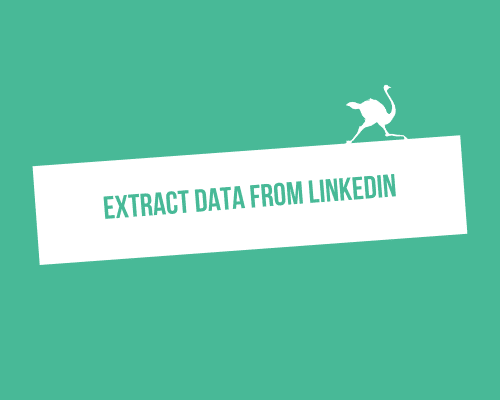 2
minutes
It is now very fast to extract data from LinkedIn and this allows you to use the most interesting information for your prospecting. In this article we explain how to do it!
How to extract LinkedIn data?
Maybe you need to extract data from your LinkedIn contacts in order to manage them directly from your favorite CRM? Use ProspectIn!
From our tool, extracting data has never been easier and faster. From the dashboard, just :
Click on the "Export" button,
Then on "Export all your prospects"
Or to Export leads according to the applied filters.
You will then get a CSV file containing one line per prospect with different information.
What types of data can be extracted?
The different types of data extracted include for example :
First and last names,
E-mail addresses,
Professional information such as position held and company,
The region,
LinkedIn profile information, for example if the member uses a premium account.
Usually the data used is the names and contact information of members of your network in order to contact them easily.
ProspectIn, the ideal tool to extract data from LinkedIn
Recovering data is good, but you still need to know how to use it! Rather than retrieving information from your CSV file, consider using ProspectIn.
This tool is ideal for efficient prospecting on Linkedin. You can create targeted campaigns to optimize your actions on this network. You have the possibility to personalize a campaign to
send connection requests with a personalized note,
get in touch to propose your services to a type of members (e.g. you are a developer and you target project managers)
Add to your network the people who reacted to your last post
As you can see, the possibilities are endless and depend only on your needs and imagination!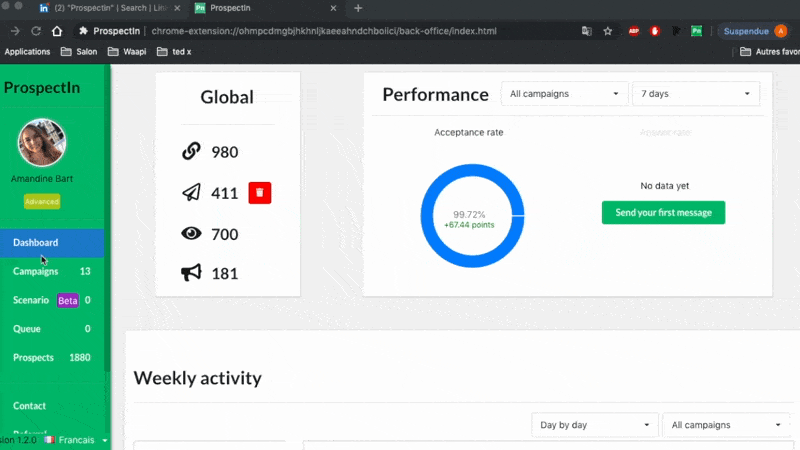 With ProspectIn, you no longer need to extract your contact data yourself since it does it automatically. The only criterion: to be in contact with the desired person.
Are you afraid that LinkedIn will detect that you are using automation software? We have thought of everything! It is entirely possible to select the action times of your tool as well as the quota of actions, ideal for simulating human behavior.
That's it, you now know how to extract data from LinkedIn, and retrieve your contacts' emails!