In this article, we are going to unveil the safety cautions ProspectIn has set up to protect your LinkedIn account. ProspectIn is very safe. Your account is too important to use risky tools such as Dux-Soup or Linked Helper. That's why we have put in place foolproof safety measures. In this article, we'll tell you everything! 😜
Daily quotas
To avoid being restricted by LinkedIn for "spamming", we set daily action quotas which differ every day, to simulate natural human behavior:
Connect requests, visits and follows: between 80 and 100 actions,
Messages: between 120 and 150 messages,
Once your quotas are reached, your queue stops sending actions, until you get your quotas back the next day. If you use scenarios, the same quotas are applied. You can search for prospects for consecutive days without worrying about LinkedIn's thresholds. These quotas are for our paid subscription plans. The STANDARD subscription offers 12 to 15 actions per each type of action (12 to 15 messages, 12 to 15 invites, etc.).
Natural human behavior simulation
In addition to daily quotas, we added several other measures that make our robot undetectable:
Random delays between actions: Similar to the randomization of quotas, a random time-lapse is implemented between actions. These are called delays. In the case of invite requests, your connection invitations send every 2 to 3 minutes.
Actions sent from your IP: Several of our competitors are cloud based. This means that they connect to your account from a server with a different IP than yours, often from another country. This type of behavior is particularly unusual and warns LinkedIn of the use of a robot. ProspectIn is different in that it sends actions in the background of your LinkedIn account, from your LinkedIn tab. This is why you need to keep a LinkedIn tab open and your computer running. As if you were here.
These security measures fools LinkedIn, so that they see "natural" actions rather than automated ones. So LinkedIn believes you're doing everything manually. 😉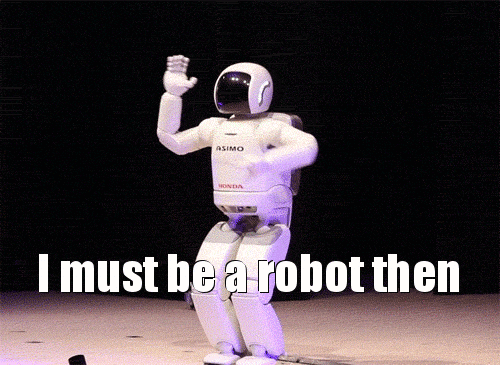 To this day, more than 30,000 people downloaded ProspectIn and none of them have had a warning.
Warning system for abnormal behaviors
In case of an abnormal behavior, your activity with ProspectIn is blocked for 48 hours. For instance, if you decide to send too many messages or connect requests manually on LinkedIn. It is an additional ProspectIn precaution to guarantee your LinkedIn account's security.
Due to the use of unsafe tools like Linked Helper or Dux Soup, several people have had their account banned or suspended by LinkedIn. At ProspectIn, we believe that automation should not put your account at risk. Take the time to compare prospecting tool alternatives before making your choice.
If anything is unclear, don't hesitate to contact us via the chat of our website. We typically answer within a few seconds!
An undetectable extension
LinkedIn uses a small algorithm that is able to detect specific Chrome extensions (in this case from a list of extensions blacklisted by LinkedIn).
This little script is run on your computer (without you knowing it) and checks every 30 minutes for the presence of a prohibited extension.
If one of the extensions is detected, the little algorithm contacts LinkedIn's server to say "This user is using a prohibited extension". It is for this reason that many users of extensions like Linked Helper have had their account banned and that the initial version of Linked Helper has disappeared from the Chrome Store.
At ProspectIn, we have a security that blocks this algorithm. If it detects an extension (ProspectIn or another for that matter), we intercept the message sent by the algorithm. Instead, we send "Everything is fine, I did not detect any prohibited extensions with this user".😇
LinkedIn is unable to detect the use of ProspectIn on your computer.
If any information is unclear, please contact us via chat for an almost immediate response. But rest assured that your ProspectIn's security measures keep your LinkedIn account safe. 😜
Furthermore, follow the complete guide on prospecting for your business here!