Ah pods… THE most controversial subject on LinkedIn.
Why did you create Podawaa, an automated pod? Where did the idea come from? Why take this risk?
I'll give you a quick look at what is a long journey.
Our conviction on pods
Pods are controversial. And that's normal: we're talking about a way to "cheat" others to cheat the algorithm and put forward its content.
There's no debate about that. We are talking about a "grey" product whose uses can lead to abuses.
Uses… Let's talk about them! 😜
Not every automation tool is "bad" in itself. It all starts with the use that is made of it.
As I like to say: "if you do shit, automating is like doing shit 10 times faster, on a scale of 10 times bigger".
Criticisms of pods are as follows:
The likes and comments are wrong, it only serves to flatter the ego, it's the race for who has the biggest,
The quality of the content is no longer emphasized,
It hurts the LinkedIn community and the quality of the network.
Every argument can be defended and debated. This is not the subject of today's article (I'll probably write about it in the future).
My personal position as a Growth Hacker is the following:
If I create quality content, on which I spend time, and there are tools or methodologies that allow me to get a Return On Investment on my content 10 times higher, without altering people's integrity or doing something illegal, why deprive me of it? 😉
I run a business and the search for customers allows my business to grow. If I can boost my content and gain visibility, I don't see why I shouldn't use it.
Manual pods, an inefficient option
In order to showcase our expertise, attract talent and for the main reason that creating content on LinkedIn is a pleasure for me, I started publishing in early 2020.
Ambitious goal: publishing every working day! (Which I held for a few months before reducing the frequency. You can read this article to find out how I got 75k views per week in 30 minutes per day).
Naturally, I turned to manual pods. I was added to a few Whatsapp groups and started to go liking and commenting other posts.
As I'm a productivity nut, I like to cut my days into full focus on one task each time.
Unfortunately, when you're in manual pods and since it's the beginning of the life of the post that counts, you're interrupted all the time to engage on content.
And since most people have other things to do during the day, the engagement obtained through these pods was too low compared to the time spent.
So the "manual pod" option was not interesting to me.
Low supply on the market, unsuitable for use
Naturally, I turned to the automated pods option. At that time, there were two offers on the market: Lempod and Alcapod (two French tools by the way, we are really the kings of Growth Hacking).
The principle of the automated pod is similar to a manual pod, except that you define the comments you want to receive in the groups you joined.
Then they are posted automatically, and your account also comments and like automatically.
This option was much more interesting for me: I create my post, prepare my comments and at the time of posting add them to the groups in question.
But now I see that these "side project" tools are not complete and are in fact very limited.
First of all, I can't program an engagement. That is to say that I have to be present at the time of the publication of my post (I use Hootsuite at the time) to retrieve the URL and add it in the two tools I use. Because we know that the first hour is the most important!
Secondly, I notice that on Alcapod, engagements are always put by the same people, in the same order. So I quickly realize that LinkedIn detects this and reduces the scope of some of my posts…
Finally I say to myself "We have here a beautiful Minimum Viable Product". But it must be possible to make a more complete tool.
A tool that allows you to program a post.
To use comment lists to save time.
To choose a precise audience to target a particular sector of activity.
Get intelligent, community-based feedback suggestions.
Get more advanced statistics to improve the reach of your posts every time, test them and get more reach.
The idea of Podawaa was born. A new pod tool, more efficient. More adapted to the use. More accomplished.
An early success
We were already certain: the Product Market Fit was going to be exceptional. The pod market is in its infancy, in full growth, new uses are appearing.
But at this point, we weren't ready. 😂
A landing page, some prospecting campaigns. Here we are in search of beta testers…
And what a surprise! Hundreds of people sign up every week to be beta testers!
While the release is scheduled for early May, but a few technical problems delay us, beta testers come back to us daily to test Podawaa.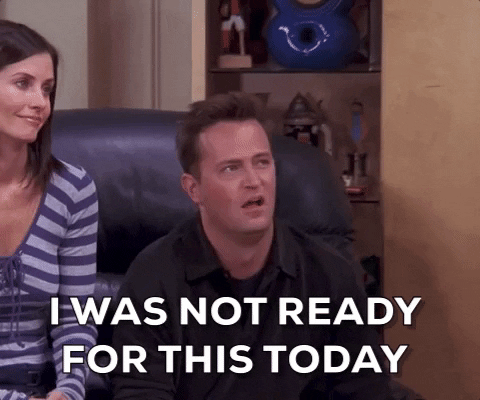 Our users have spoken: there is no trust on Podawaa
From the first days of Podawaa, user feedbacks are the same: some members abuse the system. They add dozens of posts sometimes dated more than a year ago, publish inappropriate content, ask for low quality comments.
In short, the trust between users is not there. ❌
The strength of the pod is the community. Everyone must be able to trust others, because they let their LinkedIn account comment automatically.
Unfortunately, most users join pods in auto-acceptance, without checking who is in them… So here we are facing a problem: many users leave the tool for this reason.
A reason that (officially) led Alcapod to close its doors.
We then realize that it is necessary to create a tool that promotes good practices in the use of pods. It educates us to educate the users and find a way to eliminate the troublemakers.
The arrival of the Podawaan Social Index
Inspired by LinkedIn's Social Selling Index, the Podawaan Social Index (or PSI) aims to give each user a score based on their use of pods.
If he uses bad practices, his PSI will go down. Conversely, if it uses good practices, it will go up.
The pods thus get a score, based on the average PSI of the members. A quick way to know if the pod you join is of quality or not.
In addition to this indicator, we have added many features to improve confidence :
Impossible to engage twice every less than 12 hours
Impossible to commit on a post older than 12 hours
Blacklisting a user (which affects his PSI)
See how his account is used by Podawaa
Possibility to use manual pods, giving more control over the management of your LinkedIn activity.
Choice of languages, minimum comment size in pods, minimum PSI to integrate a pod, added Dwell post feature
A wave of features that have one goal: to allow everyone to get more views on their posts, in complete serenity. Troublemakers are thus removed from the system in an organic and natural way.
Podawaa's ambition
If you are a user of our products ProspectIn, Podawaa or Inbox waalaxy, you already know it: we like to make updates. Adding value to our products is our main concern.
Podawaa's ambition for the product is twofold.
The first: to continue to improve the PSI and the tool to promote the good use of pods. This way the community gains in value and confidence, and everyone can get a better ROI on their content.
It's a long term project, both in terms of the product itself and user education. But I'm sure we'll get there. 💪
The second ambition: to get ever closer to reality, to understand the LinkedIn algorithm in order to unravel its mysteries and thus increase the reach of our users' posts.
We have a few ideas in mind on the subject… So stay tuned and check out our public roadmap from time to time.