The end of Linked Helper?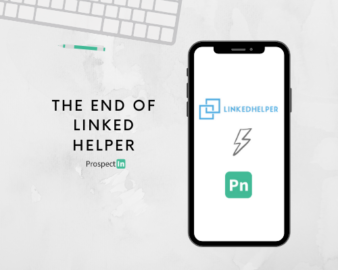 4
minutes
Linked Helper is in disarray 😱. During August, the extension has even been off for two weeks. The reason? LinkedIn is hunting them! We tell you everything and above all how to find an alternative to this tool.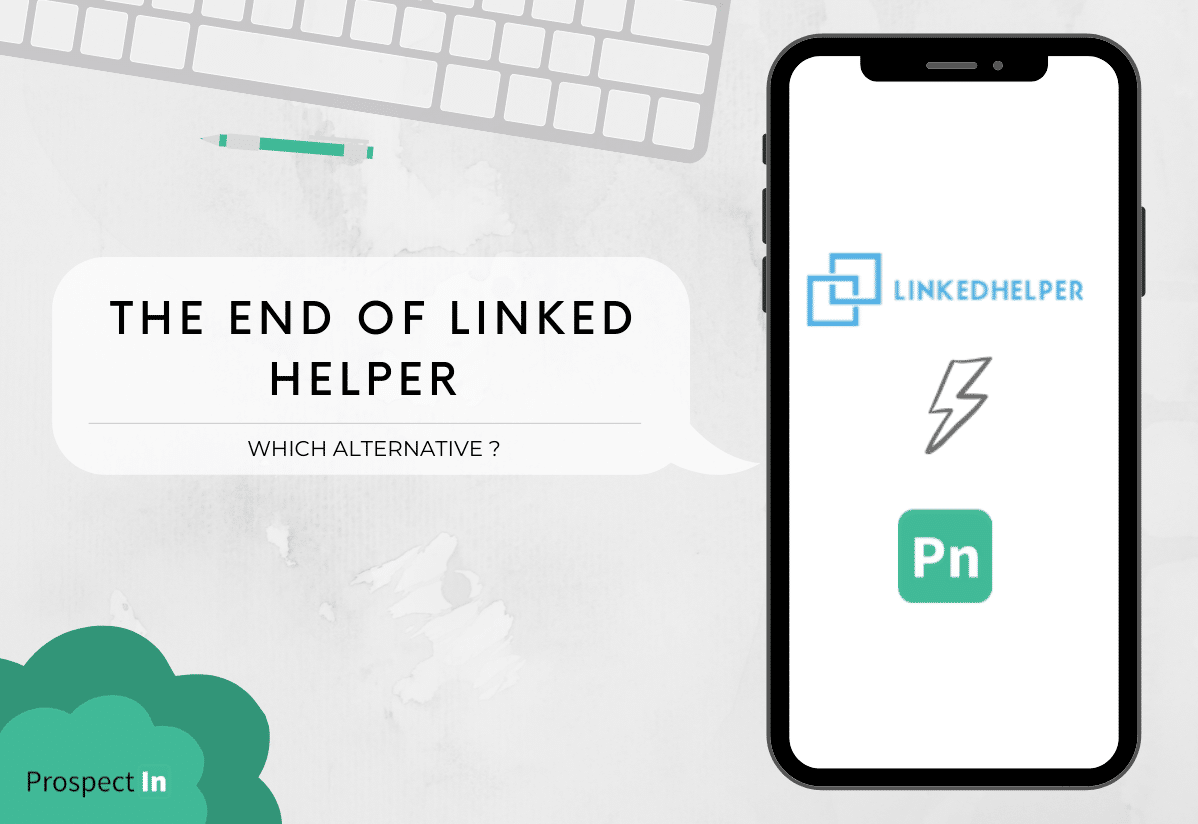 What is Linked Helper?
LinkedHelper is an automation tool for LinkedIn which allows to program quite a few actions. This tool permits, among other things, to send personalized connections requests, to send messages, to follow prospects… This is one of the first tools which really attracted a lot of people on LinkedIn automation.
Is Linked Helper dangerous?
For your health, I don't think so. For your LinkedIn account, without a doubt! 
A fair number of accounts were banned these last months after using LinkedHelper. A quick search shows a lot of posts where the risks of using LinkedHelper are demonstrated. But you can also discover all the limits of this tool in many articles. Linked Helper is undeniably a risky extension for your activity on LinkedIn.  
Why is Linked Helper dangerous?
First of all, Linked Helper works on the handle of the DOM, which means the source code of LinkedIn. This behavior leaves behind obvious traces LinkedIn can detect easily.
Even if at the time this article is written, the problem is temporarily solved, LinkedIn will continue to detect Linked Helper users. This is a war between LinkedIn and LinkedHelper which will necessarily be won by the first ones. The HTML injection technology itself, on which are based numerous extensions such as Linked Helper or Dux-Soup has flaws. 
Secondly, this tool has no safeguard! The choice of delay time between actions and the number of daily actions is left free to the user. A freedom – which sure allows the Growth Hacker community for testing the limits – but which puts your LinkedIn account at risk.
No warning is provided by LinkedHelper to warn you from some kind of risky behavior. This is a handyman tool, destined for an informed audience.
LinkedHelper towards automation tools democratization
At a time, it was a "hacking stuff" to automate LinkedIn. LinkedHelper was among the firsts to generalize this method. They had the benefit of the "first mover advantage".
But automation became common. The results of the prospecting on LinkedIn compared to the "cold emailing" are such that today, a BtoB firm is not allowed to ignore this channel or to harness it manually.
Yet, using this tool requires specific learning and a lot of discipline to not put your LinkedIn account in danger. In the SaaS's world, the user experience must predominate. LinkedHelper can't be a long term alternative.
A tool customized for the "bulk" and not for business performance
With automation democratization and LinkedIn as a BtoB acquisition channel, it became essential to stand out. A simple business approach is no longer sufficient. It happened to the cold emailing, once effective, now overused. LinkedIn offers a real differentiation approach.
It is imperative to be able to measure performances! Most of all, to target clients properly, to optimize conversions funnels and to set up A/B tests more easily.
The automation tool then becomes a CRM extension and not a blind spamming tool. LinkedHelper and most tools can't offer this value today.
Linked Helper lack of ergonomics
LinkedHelper is not a handy tool, which is an understatement. On the pretext that targets are growth hackers and growth marketers, the user interface is relegated upstage. With the expansion of marketing tools and opportunities for qualified prospects that LinkedIn offers, users tend to operate with more ergonomics tools, with an easier onboarding.
We tried to use LinkedHelper in our beginnings. But we can't even program actions for a week! It is quite ironic for an automation tool to have to come back every day to configure actions…
Against the tool's obsolescence, we chose to develop our own solution.
Easier alternatives
Nowadays, better tools than LinkedHelper exist. More efficient. Handier. Cheaper. Safer. The perfect example: ProspectIn. A protected tool that aims to give access to automation for everyone. We let you discover by yourself! Find out our studies ProspectIn vs LinkedHelper. 
Why is ProspectIn better than Linked Helper?
ProspectIn uses a different technology. It doesn't use LinkedIn's HTML code and doesn't let any trace unlike LinkedHelper. ProspectIn is a safe and ergonomic tool available for all.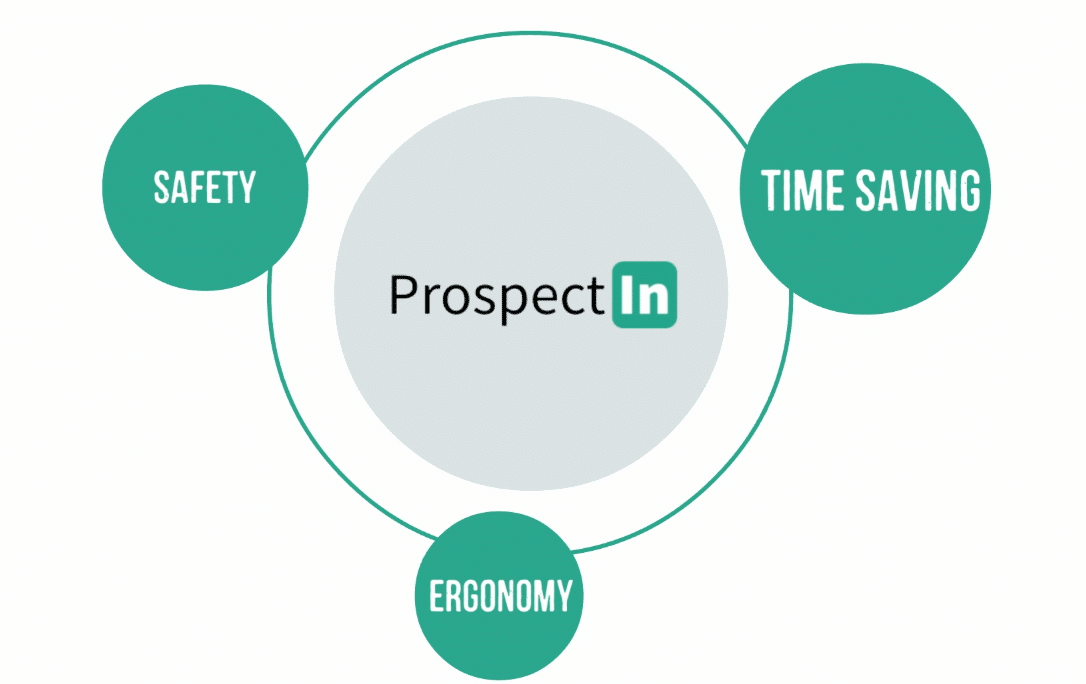 Why you should choose ProspectIn?
ProspectIn is a simple and refined tool, integrating the same features as LinkedHelper, with the ergonomic aspect and the security in addition! On ProspectIn, you can create LinkedIn scenarios, similar to the drip campaign emailing system, but directly on the social network.
For instance, you can send invites, then 1 day after the approval, send a message. Sending a follow-up depending on if the person sees the message or click on the link you sent. Thanks to the dashboard, you can follow your campaign and messages' performances and easily implement A/B tests to optimize your results.
LinkedHelper paved the way to the automation on LinkedIn. Now that the automation became the public's domain, it's time to innovate and offer safe and affordable alternatives. So, which tool do you use?