The automation of your LinkedIn activity is too important to choose a dangerous tool like Linked Helper… 🤨
When you're looking to improve your web marketing, do it in an informed manner and compare B2b prospecting tools carefully.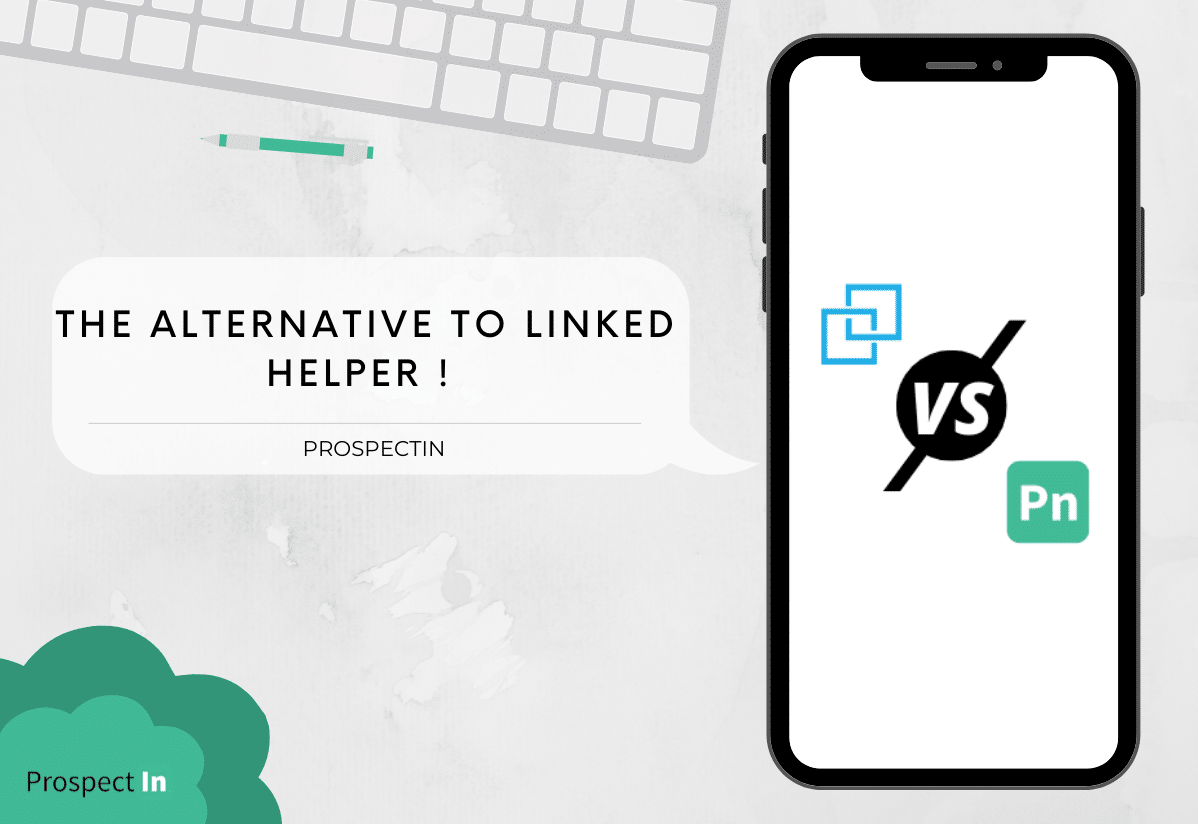 Tools like Linked Helper are risky. For the sheer fact that they don't take into account limits fixed by LinkedIn.
No matter your activity and your digital-marketing strategy, we believe that automation must be a way to improve your account's reach and not a risky spam tool. What about you?
Linked Helper: an outdated B2B Marketing Software
This so-called "SaaS" marketing automation platform is outdated. In fact, the most outdated tool on the lead generation market. You could have so much more possibilities with other tools like ProspectIn.
For example, Linked Helper does not allow you to make automated sales scenarios.
LinkedIn scenarios are an advanced marketing automation solution where you can define a complete scenario through which your prospects will pass.
You can choose different actions such as login/visit/follow up/send a message. While adding delays between actions, and conditions on messages such as "message seen/not seen".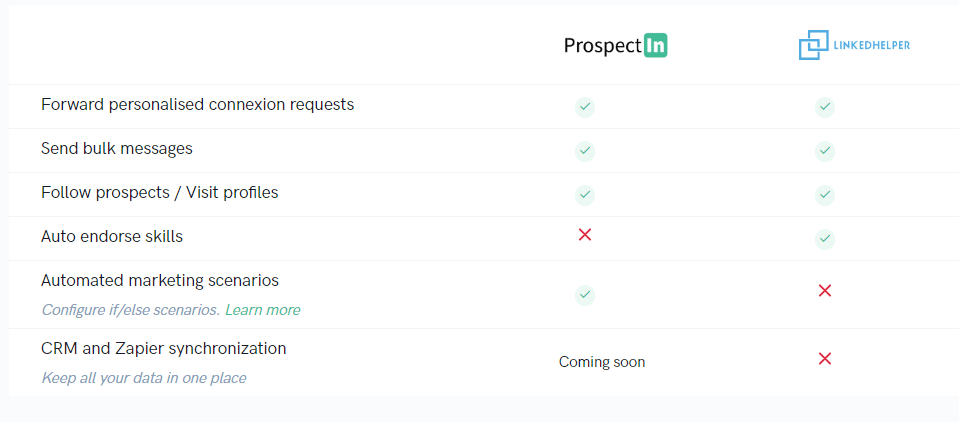 But this is only an example. Linked Helper doesn't allow you, contrary to other tools:
Following your performances with statistics.
Having a Dashboard.
Making simplified A/B tests.
Planning transactional scenarios (workflows).
Filtering your prospects (possibility to filter by those who accepted an invite, answered to a message).

It is most convenient to be able to create campaigns with prospects on LinkedIn while segmenting your prospects, don't you think? You can filter your prospect within campaigns.
You'll be able to make approaches tests to know which message or which approach works best. While being able to increase your opening message rate.
A dangerous tool for your LinkedIn account
Do you want your account to be suspended or banned by LinkedIn? I don't think so. Lose all your contacts or your profile optimized for digital prospecting? Dilapidate your marketing efforts for nothing? Difficult to attract new customers. We don't want that either.
That's why we developed ProspectIn, a real marketing tool.
ProspectIn simulates human behavior, which makes us undetectable to LinkedIn. We regulate the actions of our users with daily quotas. We set up alerts in case of risky behavior.
No tool on the market offers such a level of security. Your account is in good hands.
A real dashboard will also be proposed to you, you will be able to see your statistics, your opening rates or your response rate. Campaign by campaign, scenario by scenario.
Here are the big advantages of ProspectIn :
A higher conversion rate thanks to our optimized scenarios.
Better ROI.
An intuitive marketing automation tool.
More efficient and better lead nurturing than email-marketing (Drip, Mailchimp, Infusionsoft etc).
A higher number of leads generated in your sales funnel.
A more accurate segmentation reaching your targets and delivering the right message.
Directly integrated CRM software for better lead management.
Recognized notoriety with more than 3000 customers.
Best customer relationship.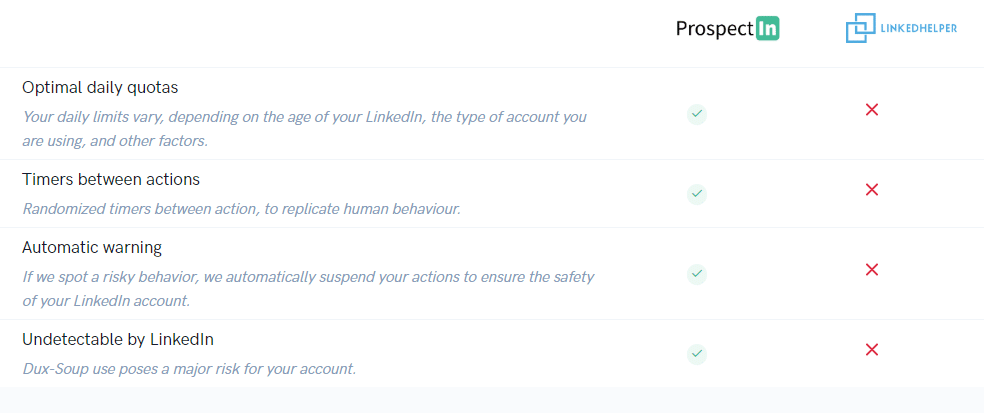 Forget about Linked Helper.
So, what are you waiting for to choose a reliable and secure marketing automation software that will allow you to have all the latest automation features? 😉
Start your free-trial now!