You have a rebel soul and you activate the dark mode on all your applications? Well, today we're going to talk about dark mode on LinkedIn. And here we go 🚀!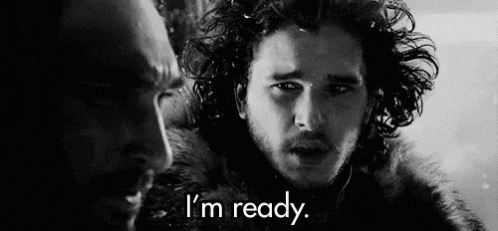 It's THE trend of the moment, the dark mode is seen 👀 everywhere. From software to website, almost every online service has the famous dark background.
It's not a gothic phase we assure you, the dark mode has been brought up to date thanks to the infatuation of users for it. And cherry 🍒 on the cake, the dark mode has some advantages not to be overlooked.
Come on, let's go and see what they sayon the LinkedIn side and learn how to put the dark mode on:
Mobile Ios,
Desktop,
Android mobile.
LinkedIn dark mode
We already knew the dark mode on messaging platforms ✉️ and other social networks such as Facebook & Co. And mind you, we're talking about dark mode not night mode (although when it's dark, chances are it's night, but we digress).
There is much less talk about LinkedIn's dark mode. Normal, the professional social network took its time before releasing this mode. And in doing so, LinkedIn gives its 800 million members the possibility to choose their display preferences among two modes:
The dark mode.
Light mode.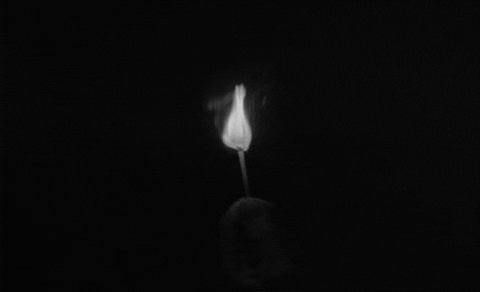 There are many benefits ✔️ to using dark mode (not just on LinkedIn) such as:
To increase the autonomy of its device 📱(technically, the higher the brightness, the higher the power needed by the device).
To reduce energy consumption (some colors really consume a lot of energy on a screen and you should know that at maximum brightness, black consumes almost no energy unlike white).
Reduce eye strain (we are in an ultra-connected world, where all our little eyes are glued to a screen, whether it's a computer or a phone. white light is composed in part of blue light 🔵 the same one that disrupts our sleep cycles…).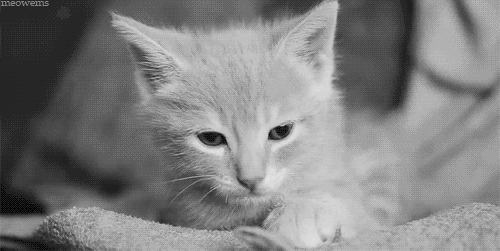 If with that, we convinced you to switch, we'll now talk about enabling LinkedIn's dark mode on different devices.
Enabling LinkedIn's dark mode on iOS
Without further ado, let's take a look at Apple 's operating system 🍎. If you are using a device running IOS, here are the essential steps you will have to go through in order to enable the dark mode on LinkedIn.
Come on, let's follow the short tutorial. Of course, the first thing you need to do is once again go to your app and log in. The next step is to click on your profile picture on the top left, then click on "Preferences" until next to "Profile" and then into "Account Preferences".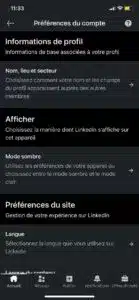 Once you're there, change the theme display to dark mode.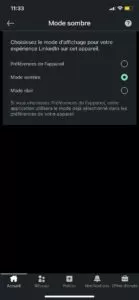 As simple as that!
Enable LinkedIn dark mode on Android
No jealousy, we don't take sides with any operating system (well, we do but we won't tell you which one) and we explain how to change the background on your Android device 👾. The procedure is the same as explained above. But let's start again together:
Log in to your app.
Tap your little face (well, your profile picture what).
Direction on "Account Preferences."
Then tap on "Dark Mode" in "Display".
Apply your settings and tada, you now have LinkedIn dark mode on your Android.
LinkedIn dark theme on desktop
Now we move on to changing the display preference on desktop, whether you're on Macos or Windows, it's the same thing. We'll show you step by step how to change your theme display on Linkedin. It doesn't really change from what we've already seen on mobile devices 📲 Android and IOS. When you get to the LinkedIn home screen:
Click on your portrait.
Click on "Setting and Privacy".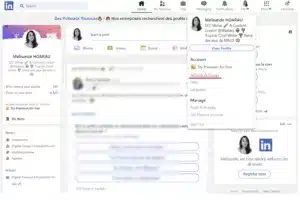 Go to "Account Preferences".
View.
Choose dark mode and apply your settings.
Once again, we're back to simplicity.
Why I don't have access to the LinkedIn dark mode
Well yes, it can happen… In fact, when I wanted to test my account, I realized that from time to time I did not have access to the dark mode of LinkedIn. But why is that? It is normal to ask the question 🤔.
First of all, you should know that the feature is still being rolled out and it may happen that you don't have this feature yet on desktop or just in the area. If you really, really want to put the dark mode on your LinkedIn app, know that you can "force" the dark mode on your browsers.
For my part, I use the Opera Gx web browser 🎮 which allows me to switch to dark mode very easily. The feature is only in beta mode but works very well.

For Chrome, you will have to do a little more manipulation. Be aware that this is a so-called "raw" solution and that it will never render as well as an application that is really in dark mode. Come on, we'll explain it all to you to get your LinkedIn app in dark mode on Chrome.
Start by entering the URL: chrome://flags/.
In the search bar, type "Dark mode".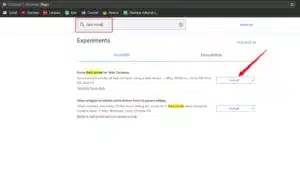 Then click on "Enable"
Do "Relaunch" at the bottom right of your screen.
Note that all your pages will be displayed in dark mode. So if you don't like it, go back to the URL and reset the settings to default. This is of course in Firefox if you use that browser. You will obviously have to go into your browser settings to change the background.
Faqs of the article on LinkedIn dark mode
LinkedIn dark mode was launched not long ago, yet it is interesting to look at the use of LinkedIn dark mode. It was already available on most other social media platforms such as Facebook, Twitter or Snapchat. And the procedure is the same on your Ios and Android devices.
Why activate the dark theme?
Since always, our devices are configured by default with the display of the text in black on a white background. Yet we know that the dark mode serves to significantly reduce eye fatigue 👁️. Indeed, the dark mode allows to decrease the exposure to blue light, the one generated by our screens. But,this isnot the only use! Not far from there… Indeed, the dark mode allows
Save battery.
Less eye strain.
Increase the contrast to make reading more comfortable.
These advantages are not negligible especially if you spend long hours prospecting on this social network.
The LinkedIn application in dark mode
Progressively, LinkedIn allows its users to switch from light to dark mode. If you don't have this feature yet, be patient, it should be available soon.
If you can't stand it anymore, you can always "hack" 🐱💻 the feature on your google chrome browser for example by forcing dark mode through the chrome://flags Url and changing some options once you type dark mode in the search bar.
LinkedIn dark mode: desktop version
To have LinkedIn dark mode on your computer, hyper simple 🔥. You log into your account and go directly to your settings under your profile.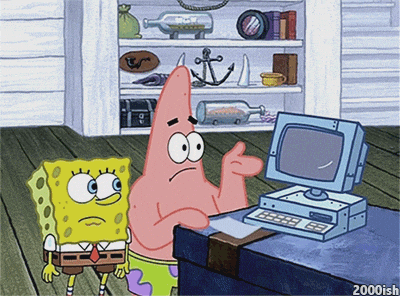 Once you find the display, you change the theme of LinkedIn to dark and you will be ready to surf your professional social network to make a good prospecting!
Dark mode: Activation on Android and on Ios for LinkedIn
To install LinkedIn dark mode on your devices, whether it's IOS or Android, it won't take you long. Once you are in the account preferences, you just need to change the display settings in it.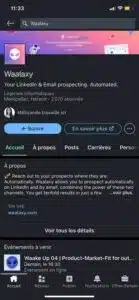 Don't panic if you don't have the feature yet, it will happen for everyone, just give it some time ⏲️ in rolling it out and wait for updates.
How to take full advantage of LinkedIn
We told you about this little feature but on LinkedIn, there are all kinds of little things that can make your life easier. In fact, on LinkedIn, you're going to be amazed 😲 at the little nuggets you might have missed. Come on we list them for you right here :
Receive your alerts in real time thanks to the Chrome extension (particularly useful during your prospecting if you don't have LinkedIn open for example). All this thanks to this plugin.
Use the voice message 🎤 to personalize your profile. This feature is only available on mobile and for your first name to be pronounced correctly. But you can totally change its main use to send a clear message with the aim of converting.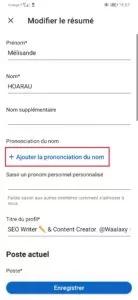 Send messages to people even if they are not part of your relations thanks to groups. You can send messages to people in the same group as you, even if you are not connected.
Use the Social Selling Index to see if your profile is optimized. It will tell you how optimized your profile is as well as how well you are targeting.
Do targeted research 🎯. In order to take advantage of certain content, you can type the keyword you are interested in into the search bar and then click on "Posts".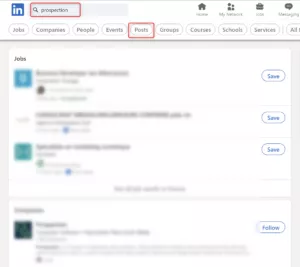 Do you like business cards? With this feature, you will have the digital equivalent! We are talking about the QR Code. No need to type the first and last name of the person anymore! From now on, you just have to pull out your phone, open your LinkedIn application, and click on the little QR Code in the search bar. You can then show your QR Code or scan one. Easy!
Conclusion LinkedIn Dark Mode
Let's do a recap so that you don't forget how to activate the dark mode on LinkedIn (no matter if you are on Mozilla, Safari or if you use a different browser). For Android, Ios or for desktop, in order to set up the dark mode, you will need to:
Log in to your LinkedIn account.
Click on your profile.
Go to settings and privacy.
Go to the "Account Preferences" tab and then to "View".
Check "Dark Mode".
You now know everything about the LinkedIn dark mode and especially how to activate it on your different devices. Don't thank us, we like to help when we can. If thanks to our tutorials, your browsing is even smoother then we were happy to help you 🔥.