A company has several sectors of activity as well as different businesses. Did you know that these activities can be grouped together thanks to the strategic business unit ?
If you're wondering what it is, how to set it up and even some examples to project yourself, this article is for you.
So, without further ado, let's get started! 🚀
Strategic business unit : the definition
Let's get right into the heart of the matter, the definition! 🔥 The strategic business unit(SBU in acronym) is a management concept that simply consists in grouping the different activities of a company according to their strategic relevance.
Roughly speaking, it is about delimiting the boundaries of the company and defining the markets in which it must position itself in order to be competitive. 🥇
Are you familiar with the board game Risk? This famous game of conquest in which days must lead armies in order to conquer the world. 🌍
Well, it's the same thing, you have to know where to position yourself (the market), which area to conquer first (the segment) and above all, how to develop there as fast as possible to take over the competitors (the strategy). 💪🏼
Here are the advantages and disadvantages of the SBU. ⬇️
Advantages VS Disadvantages of SBU
✅ Advantages:
Clearly define the company's business and markets to focus on, making strategic decision making easier.
Make the best possible overall strategic decisions.
Better understand the competitors present in the market and define strategies to counter them.
Facilitate internal communication and collaboration between the different business units.
If we were to add one last thing, it is that the SBU is a useful method if you want to clarify a company's strategy but, beware, it has risks and limitations.
How do you set up a strategic business units?
Now that you have understood what a strategic business unit is, we can now ask ourselves how to set it up? 🤔 To do this, you can follow the steps below. 👇🏼
1) Business analysis
First of all, it is important to make a thorough analysis of the company as well as its environment. This analysis must take into account the strengths, weaknesses, opportunities and threats (to learn more about the SWOT, it happens here) of the company, but also the market trends, consumer behaviors as well as the actions of competitors. 🎯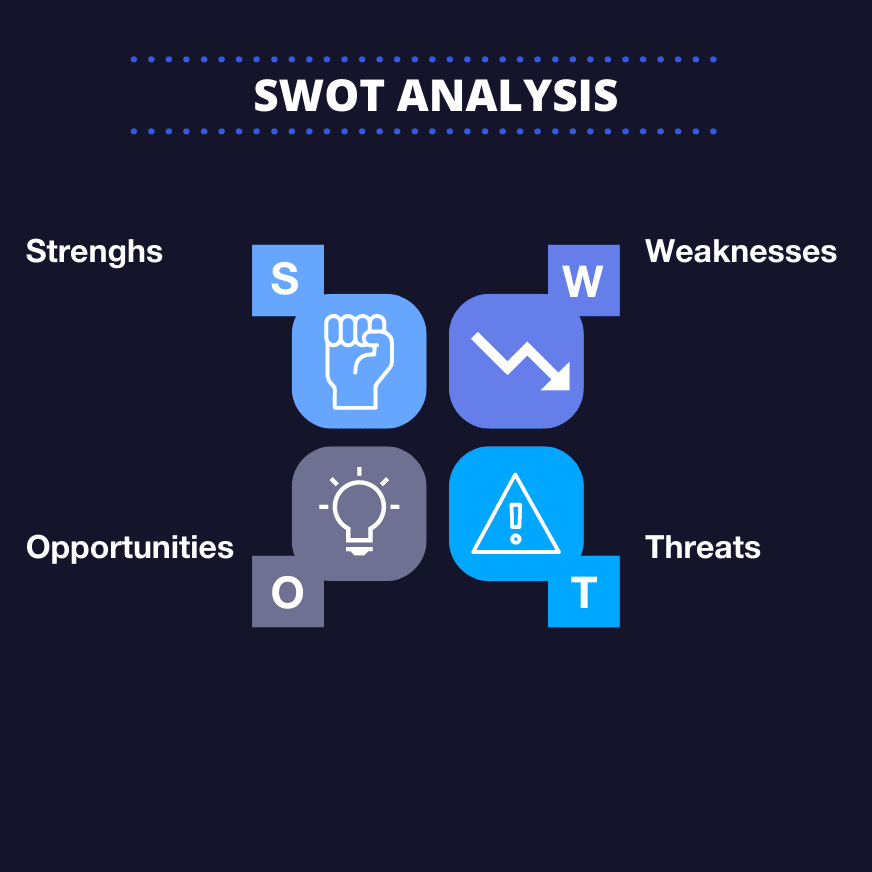 2) Identification of the fields of activity
It is essential to identify the different business areas of the company. You can do this by grouping similar or complementary activities of the company. 👀
3) Strategic relevance analysis
For each identified business area, you need to perform an analysis of its strategic relevance. This must take into account the opportunities and threats of the market, the contribution of each area of activity to the financial results of the company and finally, the position of the company in relation to competitors.
4) Selection of the different strategic business units
After having analyzed the strategic relevance of each area, it is essential to select the most relevant SBAs for the company. This must take into account the company's resources, core competencies and the profitability of each SBA.
5) Definition of objectives and strategies
Once you have completed the previous step, it is necessary to define the objectives and strategies for each SBA. Think of this step as clarifying the company's strategic direction, defining priorities and thus, guiding operational decisions. 🧭
6) Setting up performance indicators
Final step if you want to set up a strategic business unit. You should use performance indicators for each SBA in order ⚽ to monitor and most importantly, evaluate the company's performance. These KPI'S should be aligned with the strategic objectives and thus, allow measuring profitability, growth and customer satisfaction for each strategic business area. 🔥
The different types of strategic business units
Before we throw you into the sea ⛵ and let you start implementing a SBU, we wanted to remind you of the different types of SBU that can excite. Just a quick reminder just in case! 💉
To illustrate what we're talking about, what better way than with a little chart? 🦋
| | | |
| --- | --- | --- |
| Strategic business unit | Description | Example |
| Core Business. | Core activities are those that generate the most revenue for the company. They may include manufacturing products, providing services, or distributing goods. | Apple: produces computers, phones, headphones, and other electronic devices. |
| Related activities. | Related activities are activities that are directly related to the main activities, but are not involved in the production of products or services. These may include research and development, supply chain management or marketing. | Nike: development of new materials for footwear, sponsorship of athletes and sports teams. |
| Emerging businesses. | These are activities that are developing and may become important in the future. They may include new markets, new technologies or new products. | AI: Development of artificial intelligence that can mimic human behavior, |
| Discontinued operations. | Discontinued operations are activities that the company has decided to discontinue. They may be discontinued due to lack of profitability or market changes. | Blockbuster: DVD and video game rentals. |
Strategic business unit: 5 examples to better understand
Did you know that there are several strategies to succeed in a SBU ? Yes yes, 5 to be more exact:
Cost domination strategy. 💰
Differentiation strategy. ⚡
Hybrid strategy. 💻
Innovation strategy. 💡
Lock-in strategy. 🔒
Here they are in pictures! ⬇️
Don't panic, by golly, you know us, we'll detail each strategy with bonus examples for each! 🥰
Cost domination strategy
This first strategy consists of reducing production costs in order to be able to offer low prices defying all competition, while maintaining a reasonable profit margin.
This can, for example, be done by using state-of-the-art technologies, optimizing production processes, purchasing low-cost raw materials or negotiating agreements with certain suppliers in order to obtain significant discounts. 💲
Ikea strategic business unit
We all had in mind the famous music of the commercial at the end of Ikeaaaaa. (I hope you hummed when you read the word ehe). Anyway, back to the point 🐑. As you might expect, Ikea's strategic business unit is furniture and home decor.
This brand is known for designing, manufacturing and selling furniture, home decor, housewares and home accessories at affordable prices.

So, Ikea is also known for its "exploration" store concept, where customers can walk around, visualize their future interiors and buy products on a self-service basis. 🦋
Adidas strategic business unit
Another giant of the industry, the famous German firm founded in 1949, specializing in the manufacture of clothing and shoes, I named Adidas. 👟
Its field of activity is, as you might expect, the design, manufacture and sale of sportswear, shoes and accessories. It is a world-renowned company in the sports fashion industry, offering a wide range of products from mini prices to higher prices, depending on the collection.

Finally, this brand also offers casual wear for everyday occasions. 🌞
Differentiation strategy
Now let's move on to the differentiation strategy, which is to differentiate yourself from the competition by offering a unique product or service. 👀
This can be done by improving the quality of the product or service, offering additional features, but also, by offering an exceptional customer experience as well as an innovative solution that meets the customer's needs in a unique way. 💟
Let's move on to the examples. 👇🏼
Apple strategic business unit
Here, we're not going to talk about the fruit 🍏 even though I really want to but rather for the brand that markets electronic products. More seriously, Apple is a company that carries out the design, manufacture as well as the sale of consumer electronics, such as Iphone, Ipad, Mac, Apple Watch, AirPods and other accessories. 📱
This brand uses the differentiation strategy to stand out from its competitors. It offers unique, innovative and high-end products that stand out from the competing products in the market. ✨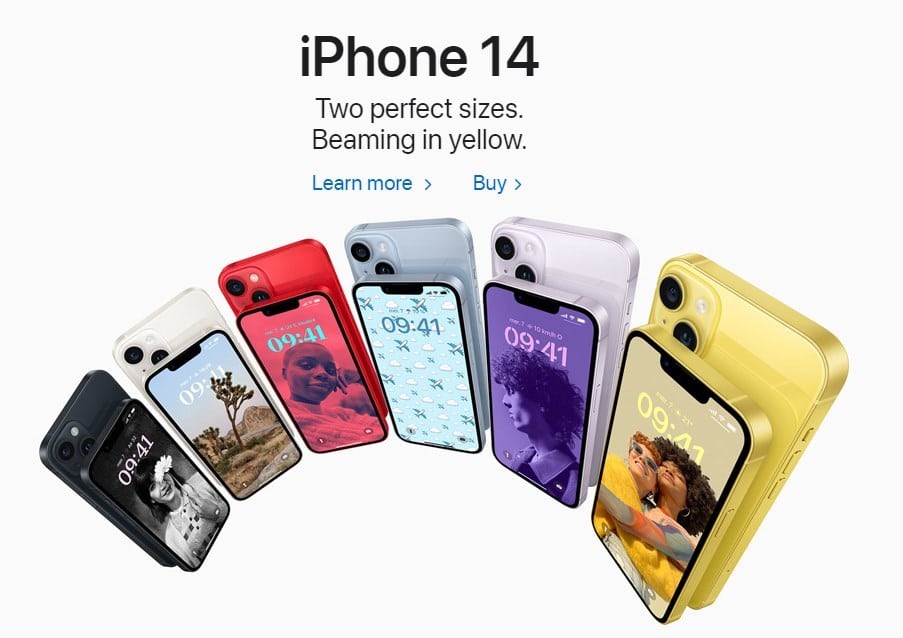 Apple is known for its elegant and minimalist design, as well as its brand image and effective marketing, whether on its website, social networks or even in advertisements. 🗣️
Also, even if you don't consume Apple products, you know that this brand invests a lot in research and development, in order to offer exclusive features, such as Siri, facial recognition or the closed ecosystem of hardware, software and service that work together. ☁️
Nespresso strategic business unit
If I say to you "What Else?" you answer me? Nespresso! Yes, this famous company whose strategic business unit is the sale of high-end coffee machines and capsules. Nespresso's differentiation strategy is based on the quality of its coffee and above all, the user experience.
This brand uses high quality coffee beans and offers a variety of flavors and intensities, each one crazier than the next. 🤩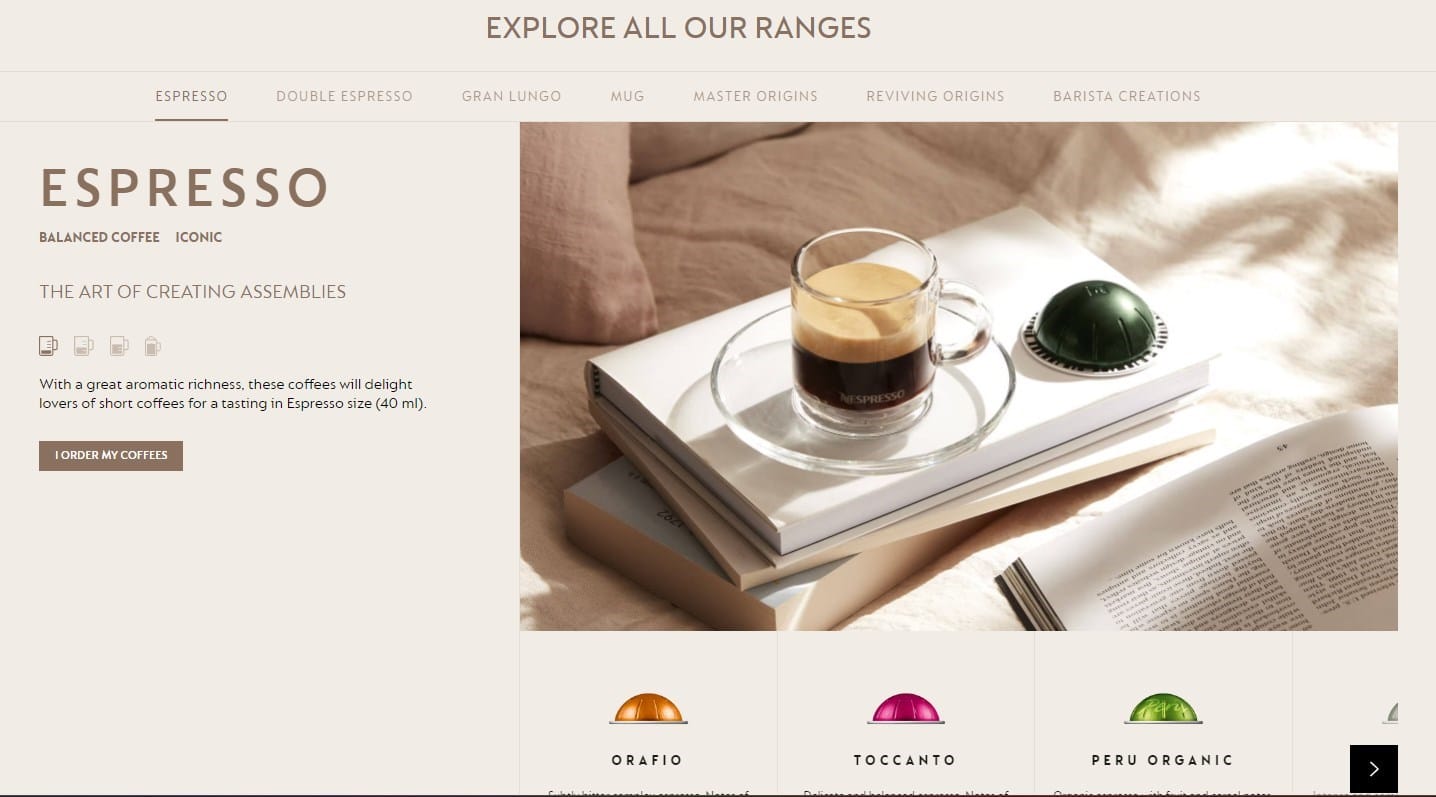 In addition to their unique coffee, Nespresso has developed an innovative and exclusive coffee machine that makes fresh coffee in seconds. They are elegant and easy to use, offering a premium experience. 🥰
Finally, we can state that this brand has managed to build a loyal customer base who are willing to pay a premium price for a superior coffee experience, thanks to the differentiation strategy. 👀
Hybrid strategy
As you'll have noticed from the illustration above, this strategy mixes both cost domination + differentiation, meaning you'll be able to differentiate with a product, without needing to change or increase the price. 📈
Air France strategic business unit
Now let's move on to our first example, an airline company you're probably familiar with, Air France. 🗼 As you can imagine, its strategic business unit is air transport of passengers and goods. 🛄
This company uses a hybrid strategy, combining elements of differentiation strategies as well as cost strategies. We explain.
Air France seeks to differentiate itself from its competitors by offering a superior flight experience, such as its premium customer service, private airport lounges, gourmet menus, or its Flying Blue loyalty program. ✈️

In addition, this brand is looking to reduce its costs to stay in the airline industry.
Therefore, this involves efforts to optimize its fleet management, reduce operational costs, improve process efficiency and most importantly, increase productivity. 🔥
Orange strategic business unit
No, we won't talk about the fruit 🍊 (it's going to become a fruit salad this article says so…), but about the French telecommunications company. As you can imagine, its SBA is the provision of telecommunication services, including mobile telephony, broadband internet, television or even IT services.
Orange uses a hybrid strategy in order to differentiate itself from its competitors and thus, maintain its leading position in the telecommunications market.
The company aims to provide a superior customer experience through extensive network coverage, efficient technical support services, exclusive content offers for subscribers and tariffs tailored to the needs of each customer.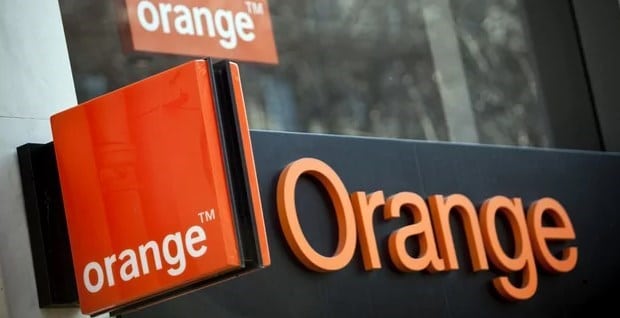 Similarly, this brand wants to optimize its costs and improve its operational efficiency, having a rigorous supply chain management, reduced maintenance costs or even network infrastructure operation. 🌐
Innovation strategy
Now let's move on to the second to last strategy and not the least, innovation. 💡
It is the set of choices and planned actions that a company can make in order to create new ideas, products or even services in order to meet as much as possible, the customer's needs. All this, while remaining competitive in the market, with the aim of maintaining or improving its position in it. 🥇
Starbucks strategic business unit
Whether it's on social networks, in airports or even via word of mouth, we've all heard of Starbucks, the multinational company that operates in the coffee and hot beverage industry, as well as other products such as pastries, sandwiches, teas and accessories.
This company uses the innovation strategy to maintain its leading position in the market, focusing on high quality products and constant improvement of customer experience. 💟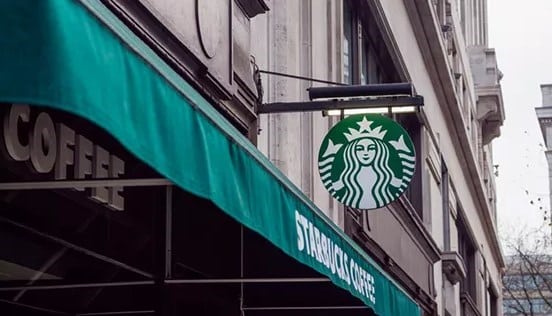 To give you an example, this leader in hot beverages was one of the first major multinational companies to launch plant-based milk beverages, such as almond, oat or even coconut milk, to quickly meet the constant and growing demand from lactose-intolerant consumers. 🥛
Lock-in strategy
Finally, here is the final strategy in this pentalogy, the lock-in strategy. 🔐
Also known as the barrier to entry strategy, it is often used by a company to put roadblocks 🛞 on new competitors in the market by creating barriers or high costs. It can include:
🔵 The use of patents or licenses.
🟣 Exclusive contracts with suppliers.
🔵 Control of distribution channels.
Coca-Cola strategic business unit
Before last example, no need to introduce it anymore, the Coca-Cola brand. 🫗
Its SBA, as you might expect, is the production and distribution of carbonated soft drinks and uses this strategy to protect 🐾 its dominant position in the soft drink market. Simply put, it consists of setting up fictitious barriers to prevent competitors from entering the market, through communication channels the points of sale, or even the key ingredients for the manufacture of its famous drinks.
For example, Coca Cola has established strong partnerships with major supermarket chains and fast food restaurants to ensure that its products are available worldwide.
Sephora strategic business unit
To finish our last example, let's talk about Sephora. French perfume and cosmetics retail chain has as its SBA the sale of high quality cosmetics, personal care products and perfumes. This company uses this strategy to maintain its position as market leader.
Therefore, this strategy is based on several elements: ⬇️
🔗 Strong links with renowned beauty brands.
🖥️ Creation of a sophisticated e-commerce site with a mobile app where you can order all your favorite products.
💡 Welcome and advice in the points of sales with the possibility to be pampered. 💆🏼
💖 Creating a loyalty program with free samples and VIP events.
⚡ Partnership with some high-end beauty brands to sell their products exclusively at Sephora.
How about a recap?
Yes, it's almost the end of the article but, we wanted to put together some information that we found relevant so that you have a clear and accurate summary of SBU. It is a key concept in business strategy that allows organizations to understand the opportunities and threats that exist in their environment.
By identifying strategic business unit , companies can focus on the activities that are most important to their long-term growth and success.
FAQ'S
How to define the strategic business unit?
There are many ways to define the SBA, but broadly speaking, it is a business segment within a company that has its own characteristics and competitive dynamics. 🦋 It can therefore be defined as a set of homogeneous activities that share key factors 🗝️de successes, similar technologies, or common customers and distribution channels.
What is an example SBU?
As an example, we chose Tesla, an automotive company that produces electric cars.
Nothing better than a chart to understand! ⬇️
| | |
| --- | --- |
| Type of strategy | Explanation |
| Differentiation strategy. | Focuses on producing high-end, innovative electric cars with high range. Therefore, it uses advanced technology to offer top performance and a futuristic design that sets it apart from the competition. |
| Cost strategy. | Aims to reduce production costs in order to make electric cars more accessible to the general public. This involves using less expensive materials, economies of scale in production and optimizing manufacturing processes. |
| Innovation strategy. | Offers ancillary products, such as solar panels or home batteries, which are therefore complementary to its core business. |
What are the 4 brand strategies?
There are 4 different types of brand strategies, here they are: ⬇️
Product strategy.
Range strategy.
Umbrella strategy.
Bonding strategy.
And there you have it, you now know everything about the strategic business unit ! See you soon. 👋🏼