It was time to offer you a tutorial on how to sync Waalaxy x Pipedrive, the famous tool that allows you to easily track and relaunch your deals as part of your prospecting strategy.
This guide is designed to allow you to automatically populate your Pipedrive with data retrieved 🪝 from your Waalaxy prospecting campaigns.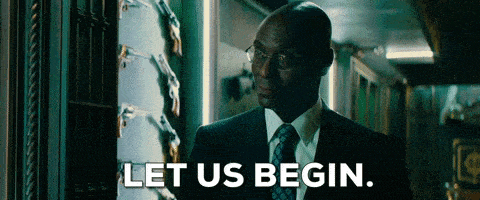 What is Zapier?
Zapier is a tool that allows you to synchronize applications together via workflows called zaps. In other words, it's a tool that allows you to save an incredible amount of time.
What is Pipedrive?
Pipedrive is a platform dedicated to salespeople and designed by salespeople ❤️‍🔥. Their mission is simple, to develop a customer relationship management tool that would help users visualize their sales process, and increase their productivity.
Waalaxy x Pipedrive Zap link
Here is the pre-completed Zap link, just click on it and use it to make your Waalaxy x Pipedrive sync!
➡️ Waalaxy x Pipedrive Zap link
How to set up the synchronization to Pipedrive?
1. Create the first Zap: Synchronize Waalaxy and Google Sheets
Two different Zaps are needed to synchronize data between Waalaxy x Pipedrive. So I invite you to follow the process detailed in this article, we'll meet here after.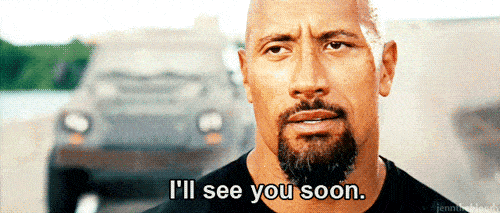 1. Create the second Zap : Synchronize each new GG.Sheets row to Pipedrive
1.1 Create the "
New Spreadsheet Row in Google Sheets"
trigger
Select "Google Sheets" as the starting trigger
The Event trigger will be "New Spreadsheet Row
Connect your account
Select the Spreadsheeet and the Worksheet
Obviously, you need to fill in the same Google Sheet as the first zap.
1.2 Create the "
Create Person in Pipedrive"
trigger
On the small "+", search for "Pipedrive" and select it
In "Action Event" choose "Create Person"
Connect your Pipedrive account
In the "Action Set-up", you will have to fill in the following fields: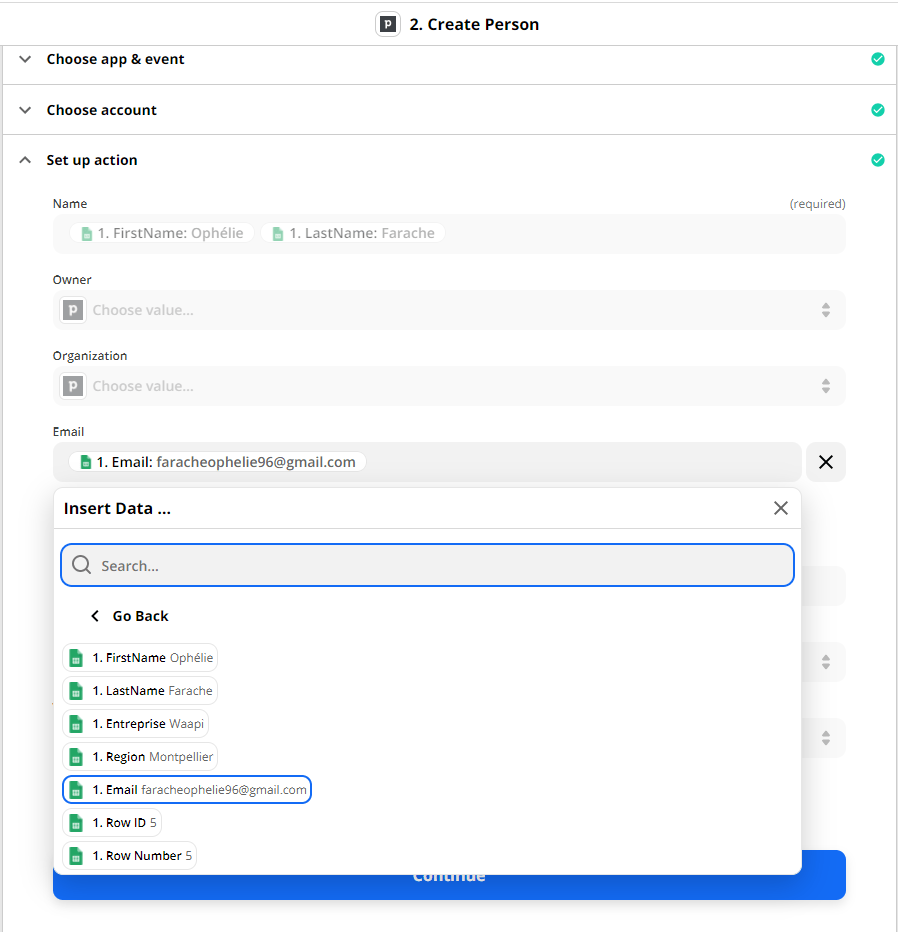 You have the possibility to fill in fields for your management on Pipedrive, it is the case of the fields: Owner, Organization, Label, Visible for.
Then click on "Continue" which will automatically test the action:
Then click on "Turn on Zap" to make your zap active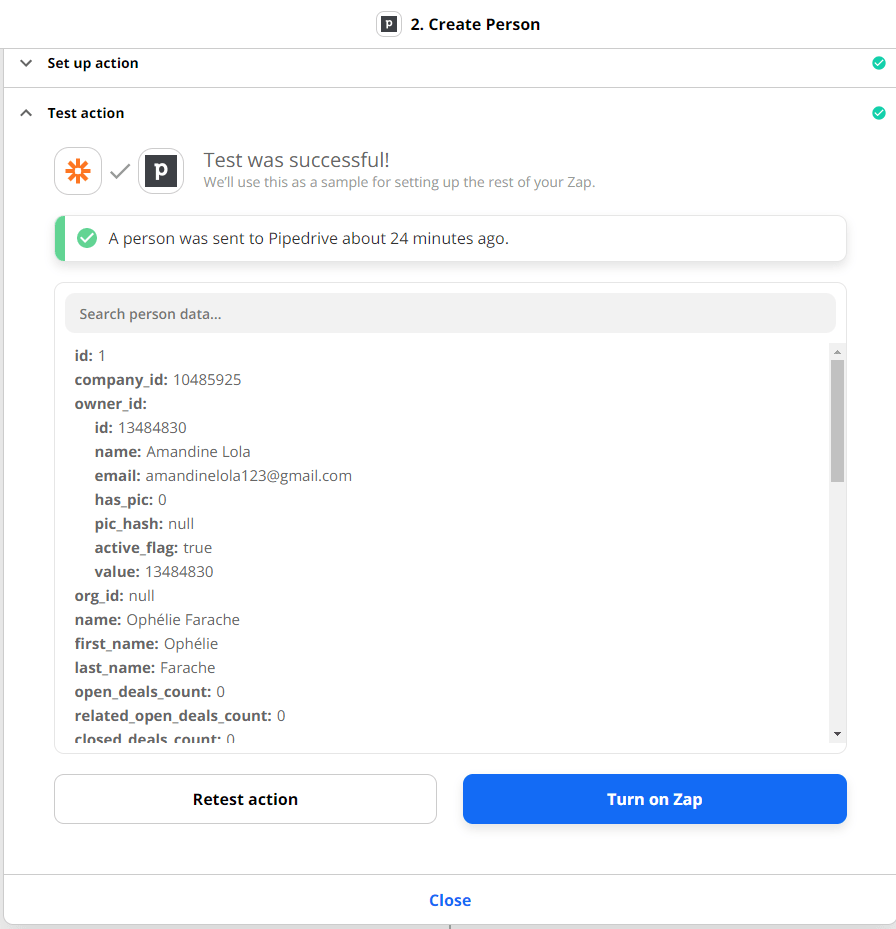 1.3 View on Pipedrive
Go to your Pipedrive account and check that the data upload has worked.
Click in the left side menu on "Contacts", heading "People":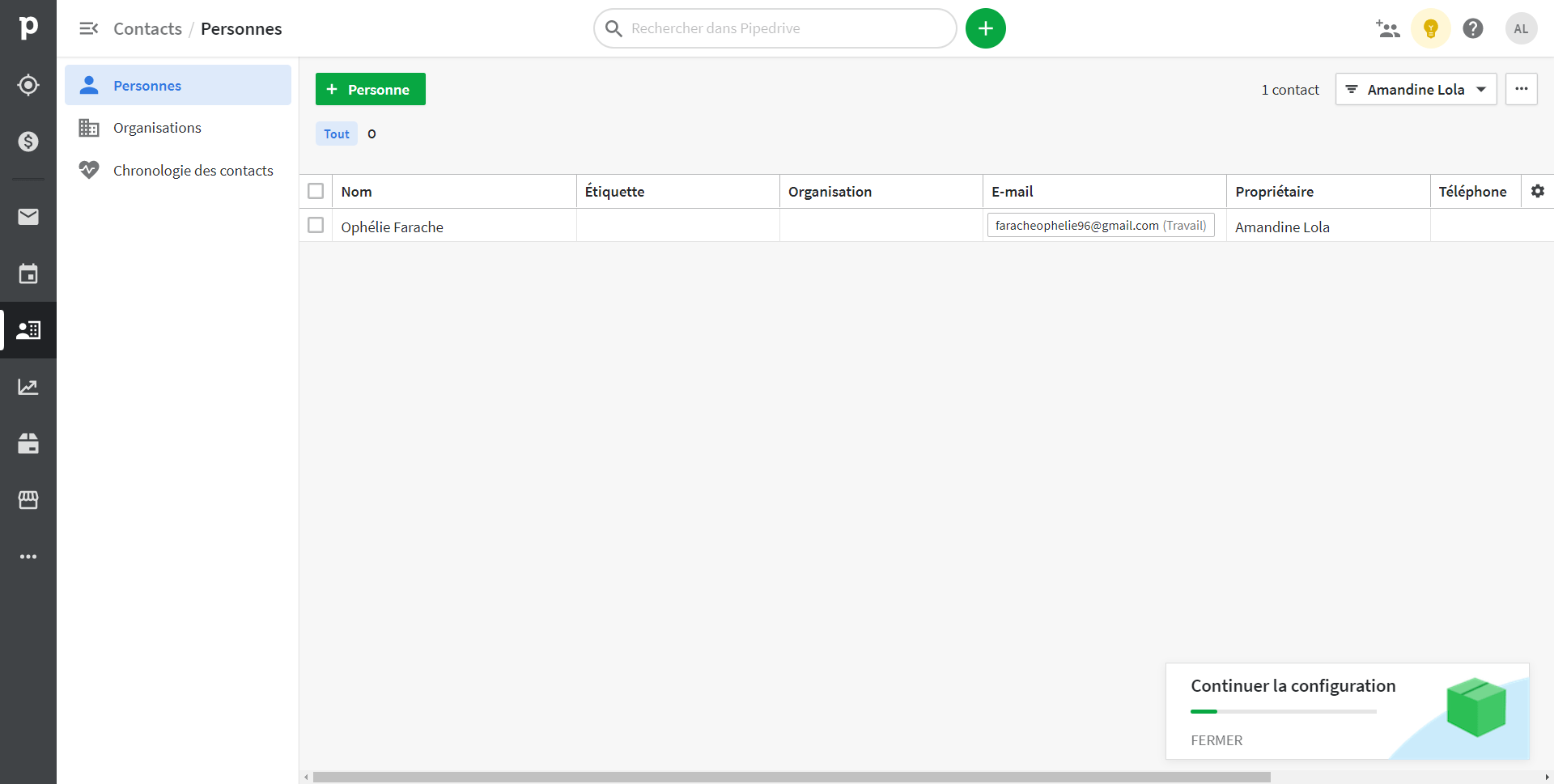 The trick is done! 👀 Now you know how to sync Waalaxy to PipeDrive (Zapier).