Want to create successful a display ad? Want to know the secrets of the best displays?
Humor, punchlines, eye-catching visuals, and other techniques. 👀 Then let me take you behind the scenes of the display!
What is a Display Ad?
You really need to understand what it is first before you jump in, right?
💡 It can take various forms:
Advertising displays on billboards,
Banners on websites,
Advertising inserts on online magazine/blog pages.
Advertising displays are designed to attract the attention of prospects and communicate information about a product or service in a clear and striking way. They serve several purposes:
📢 Promote brands.
😎 Increase the visibility of a company.
🤑 Spark consumer interest in a particular product or service.
Here is an example of a display from IAE Paris in the magazine "Le Monde":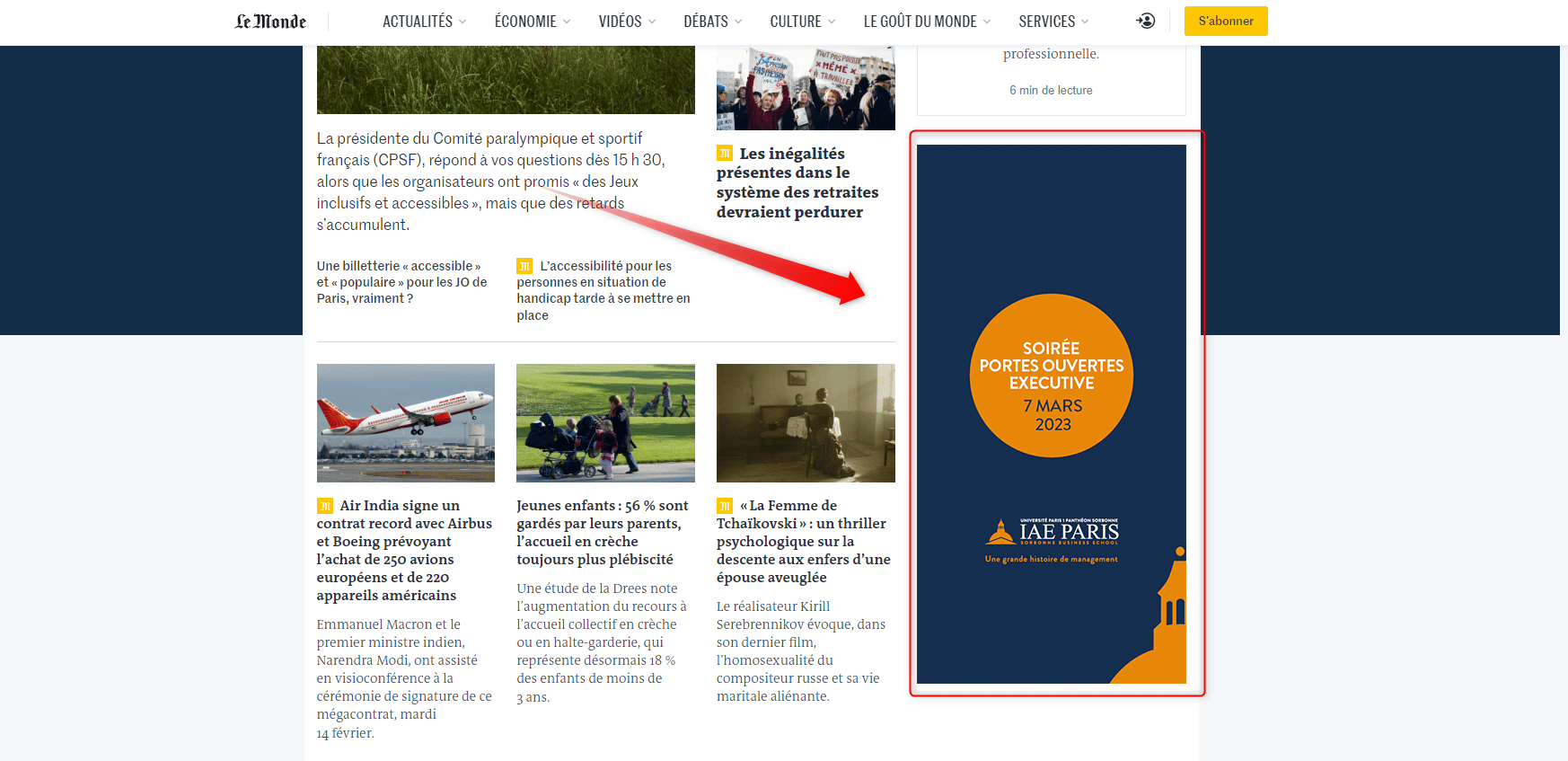 Why do a Display Ad?
So there are several reasons why companies can do display advertising: 👇
➡ Increased visibility: Display ads allow to broadcast of advertising messages to a large audience and thus increase the visibility of the brand and arouse the interest of consumers. This is not necessarily the case with other types of marketing, such as email. 💌
➡ Better recall: advertising displays can be designed to be memorable and impactful, which can help consumers remember the brand and the products or services offered. Still, you have to make good displays 😉
➡ High ROI: Display advertising can offer a good return on investment (ROI) when compared to other forms of advertising, especially if the campaigns are well-designed and targeted. 🎯
➡ Measuring Results: Most online advertising platforms offer tracking tools to measure the performance of display advertising campaigns, allowing businesses to measure the effectiveness of their advertising efforts. This is not the case though for display ads, but more for web banners. 💻
The truth is that today, many companies are in an ultra-competitive market. They have "no choice" but to do display advertising to continue to be recognized by consumers.
How to Make a Display Ad?
To make a good display, you have to respect several rules.
Then, you are all set to launch your campaign. 🚀
Once your ad displays are ready, you can launch your campaign. It's important to regularly track and evaluate the performance of your campaign to see if it's meeting its goals.
To run these campaigns, you're going to need resources, here's a quick recap. 👇
Resources and tools:
Advertising agencies.
Graphic designers.
Design studios.
Online advertising platforms (such as Google Ads and Facebook Ads).
Performance tracking tools (such as Google Analytics).
How Much do Display Ads Cost?
The cost of a display advertising campaign can vary depending on the size and complexity of the campaign. 💻
In general, the average budget for a display advertising campaign be from a few hundred to several thousand euros. 😨 It's important to consider all costs associated with the campaign, such as design, production, display, and performance tracking, to establish a realistic budget.
💡 Basically, the more well-known and popular sites will charge you more money to appear in the display, and the lesser-known ones will charge you less money. The quote will constantly vary depending on the site, I can't give you a "usual" rate.
What are the Types of Advertising that are Interesting for Display?
There are several display ad formats, including:
Banners: Banners are graphic ads, usually in rectangle format, that are displayed on a website.
Recommended best practices for banners include creating attractive and informative banners, clearly defining the call to action, and optimizing for different screens and display sizes.
Now, that's a banner: 👇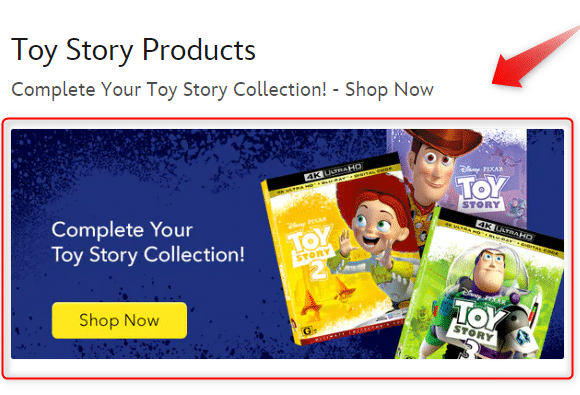 Pop-ups Ads: Interstitial ads are ads that appear on the screen for a short period of time, usually when the user moves from one page to another on a website.
Recommended best practices for interstitial ads include setting time limits to avoid disrupting the user experience, personalizing the ad to the content associated with the page, and presenting the ad clearly and concisely.
Typically, this is a display that promotes a white paper, offers, appointment, or pushes other content.
Now, that's a pop-up: 👇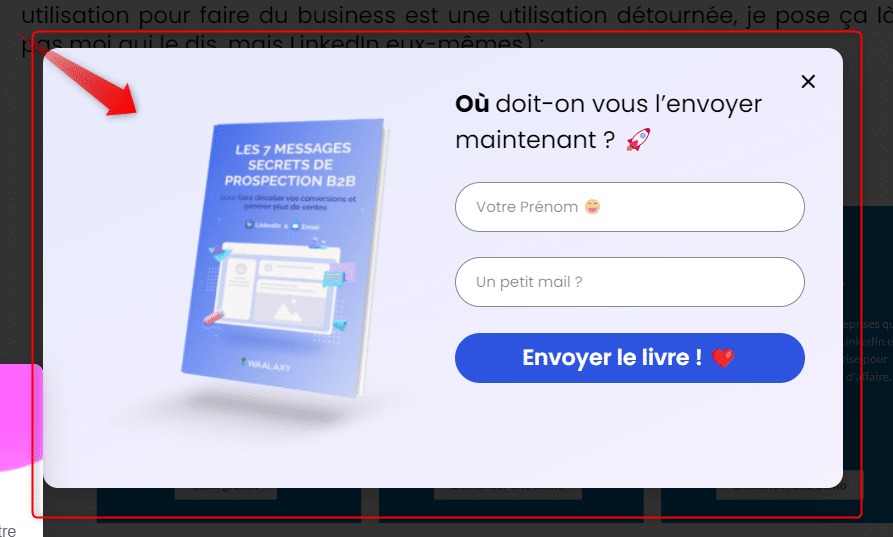 Video Ads: Video ads are ads in video format that can be shown on websites or social media platforms.
Recommended best practices for video ads include creating high-quality videos, clearly defining the purpose of the video, and personalizing it to the target audience.
Now that's a video ad. 👇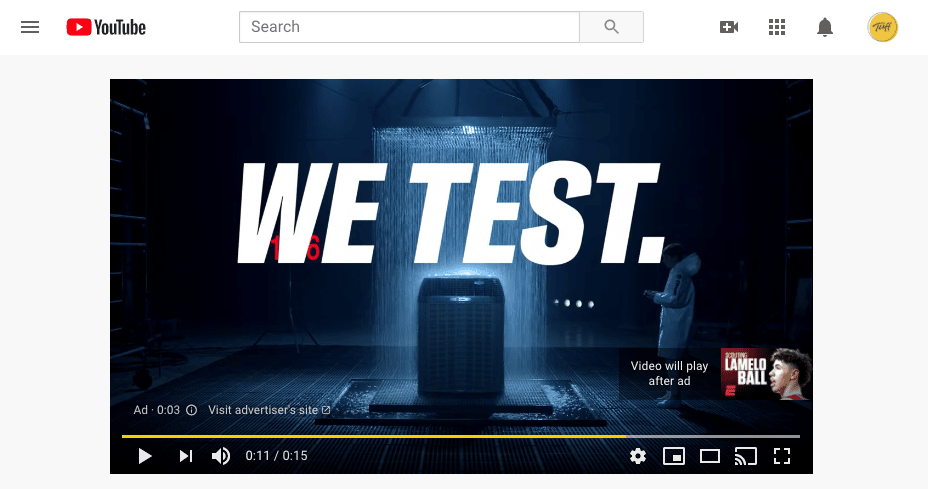 Native Ads: Native ads are ads that are designed to integrate with the content of a website or app so that they are consistent with the style and layout of the site.
Recommended best practices for native ads include creating high-quality content, personalizing it to the content associated with the page, and being transparent about the fact that it is an ad.
Now, that's a native ad: 👇

Posters: Advertisements are displayed in public places.
Often on buses, in streetcar or subway stops, they are also displays but this time, not "digital". They are very effective for the brand image. It is also the most expensive form of advertising.
What are the Sizes for a Display Ad?
Here are the recommended sizes for display banners on the most popular social networks and websites:
How does Google Display Ads Grow Marketing Results for Advertisers?
Google Display Ads can help advertisers grow their marketing results in several ways:
Overall, Google Display Ads can be a powerful tool for advertisers looking to increase their brand's visibility, reach specific audiences, and drive measurable results.
More Sizes for Google Display Ads:
250 x 250 ; Square.
200 x 200 ; Small square.
468 x 60 ; Banner.
300 x 250 ; Inline rectangle.
336 x 280 ; Large rectangle.
120 x 600 ; Skyscraper.
160 x 600 ; Wide skyscraper.
You will also require these if you are targeting mobile devices: 📱
300 x 50 ; Mobile banner.
320 x 50 ; Mobile banner.
320 x 100 ; Large mobile banner.
Automation and Display Ad
Marketing automation can be used in a number of ways to support a display advertising campaign. Here are a few examples:
Basically, marketing automation can help you build the process of creating, targeting, and optimizing a display advertising campaign. 🥳
What's a Key Benefit/Advantage of Responsive Display Ads?
A key benefit of responsive display ads is that they can automatically adjust their size, format, and appearance to fit a wide range of ad spaces on different devices and websites. This can save advertisers time and resources by eliminating the need to create multiple versions of an ad for different ad sizes and placements. 📣
What's provided by Responsive Display Ad?
The responsive display is mandatory if you want to create a great display campaign, here is why. 👇🏼
How do Responsive Display Ads Use Automation?
Here is a recap of what we just said about automation + responsive! 👇🏼
➡ Automatic Ads generation: The ad format can adjust to fit the available ad space on different devices and websites.
➡ Asset selection: Responsive display ads use automation to test different combinations of ad assets.
➡ Smart bidding: Responsive display ads can use Google's automated bidding strategies, such as Target CPA. To automatically adjust bids and optimize ad delivery based on the advertiser's goals.
➡ Reporting and analysis: Responsive display ads use automation to provide advertisers with detailed performance data, like click-through rates and conversion rates.
➡ Integration with other Google Ads products: Responsive display ads can be integrated with other Google Ads products, such as Google Analytics. This integration allows for more targeted and effective ad campaigns.
Examples of Display Ad to Promote Awareness of a Product/Service
Retargeting Display Ad
A retargeting display ad is a type of ad that targets users who have previously visited a website or engaged with a product or service.
This type of display ad can be used to promote awareness of a product or service by reminding users of the product they were interested in or promoting related products.
The best example of this kind of display is Amazon. ⭐
One of the best websites to show you exactly what you need to buy depending on what you've been looking at.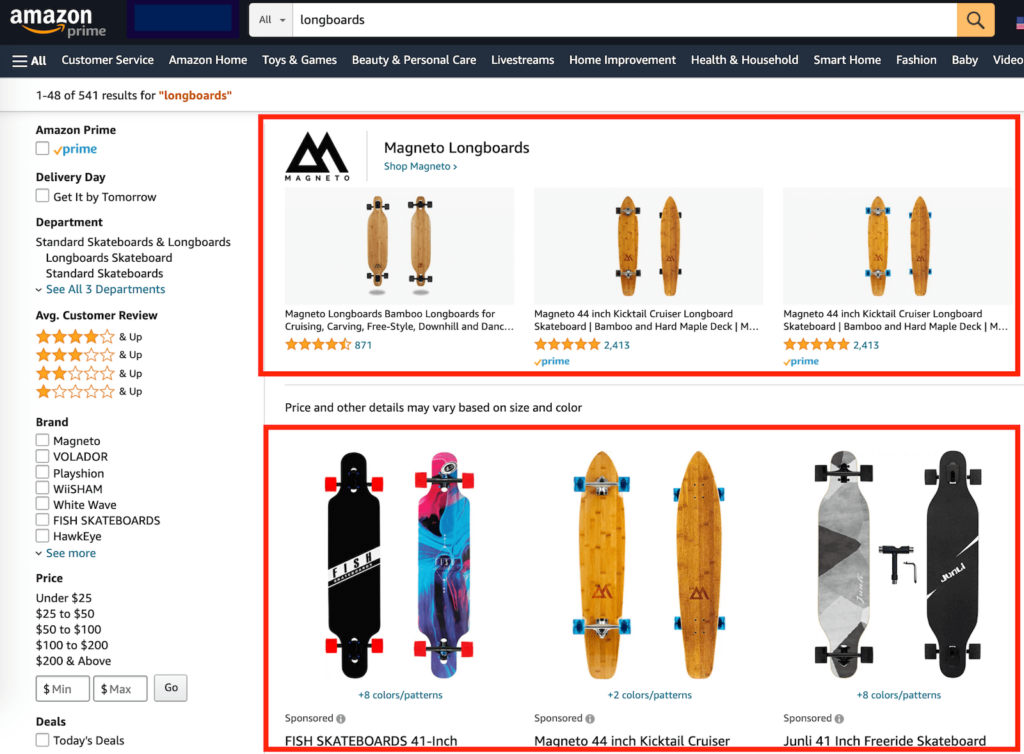 For example, if a user visits an e-commerce website and views a product but does not make a purchase, the website can use retargeting display ads to remind the user of the product they were interested in and encourage them to return to the website to make a purchase.
Smart no? 👀
Video Display Ad
A video display ad is a type of ad that displays a video message to users or prospects.
This type of ad can be used to promote awareness of a product or service by providing a more engaging and interactive ad experience than a static image or text ad.
Here is an example of a Video ad on LinkedIn created by Slack. 👇🏼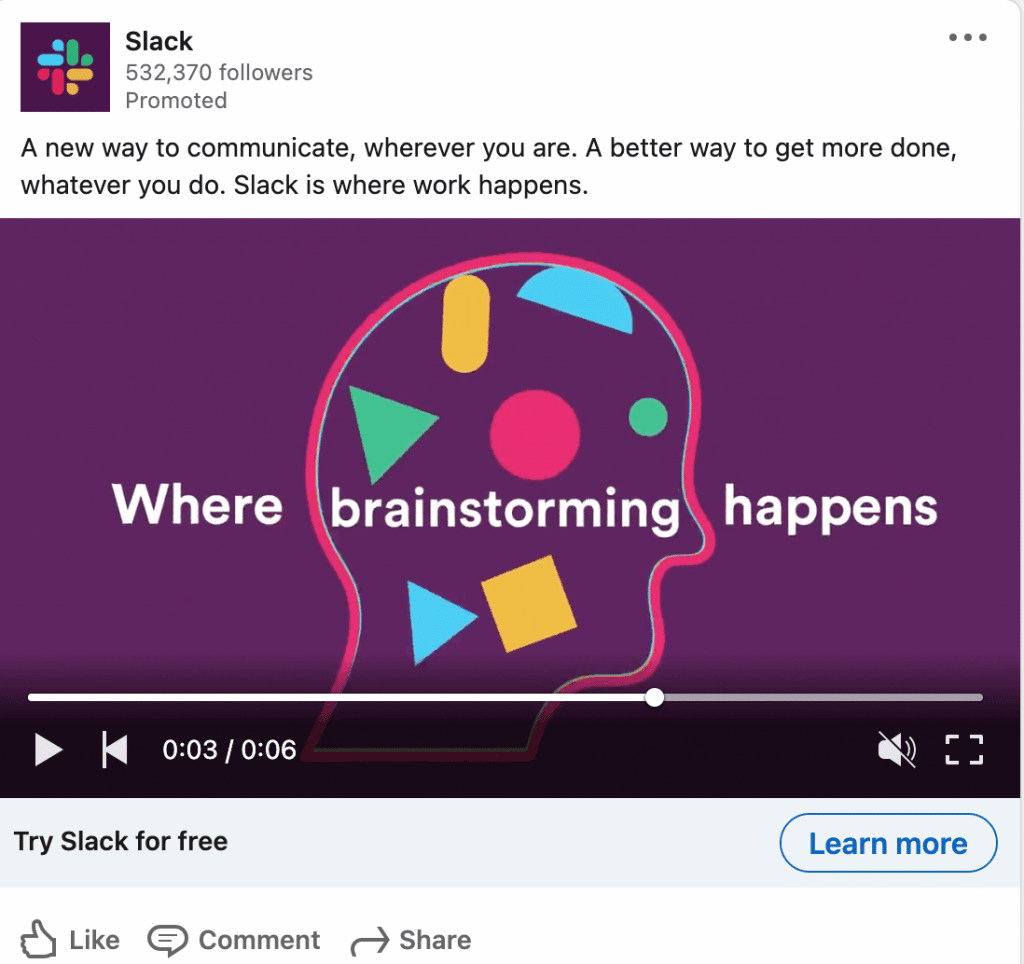 For example, a company that sells workout gear could create a video display ad that shows to people how to use their product in a cool way!
The ad could be with upbeat music, bright colors, and high-energy visuals to capture users' attention and promote the brand's products.
This type of ad can be effective at promoting awareness of a product or service by creating an engaging experience that users are more likely to remember and associate with the brand. (I want to be cool too, so I need that shirt).
So, both retargeting and video display ads can be effective to promote awareness of a product or service. 💥
How to Make a Successful Display Ad?
To make a successful display, it's important to follow good design practices and consider the following factors:
1) Clear message: Make sure your advertising message is clear and concise, using simple and direct language to grab the attention of your target audience. Use impactful words. In B2b you will stay fairly neutral and goal-oriented, while in B2c you will be able to use shocking messages and humor more easily!
Like for example here for a banner ad for a prospecting tool. ⏬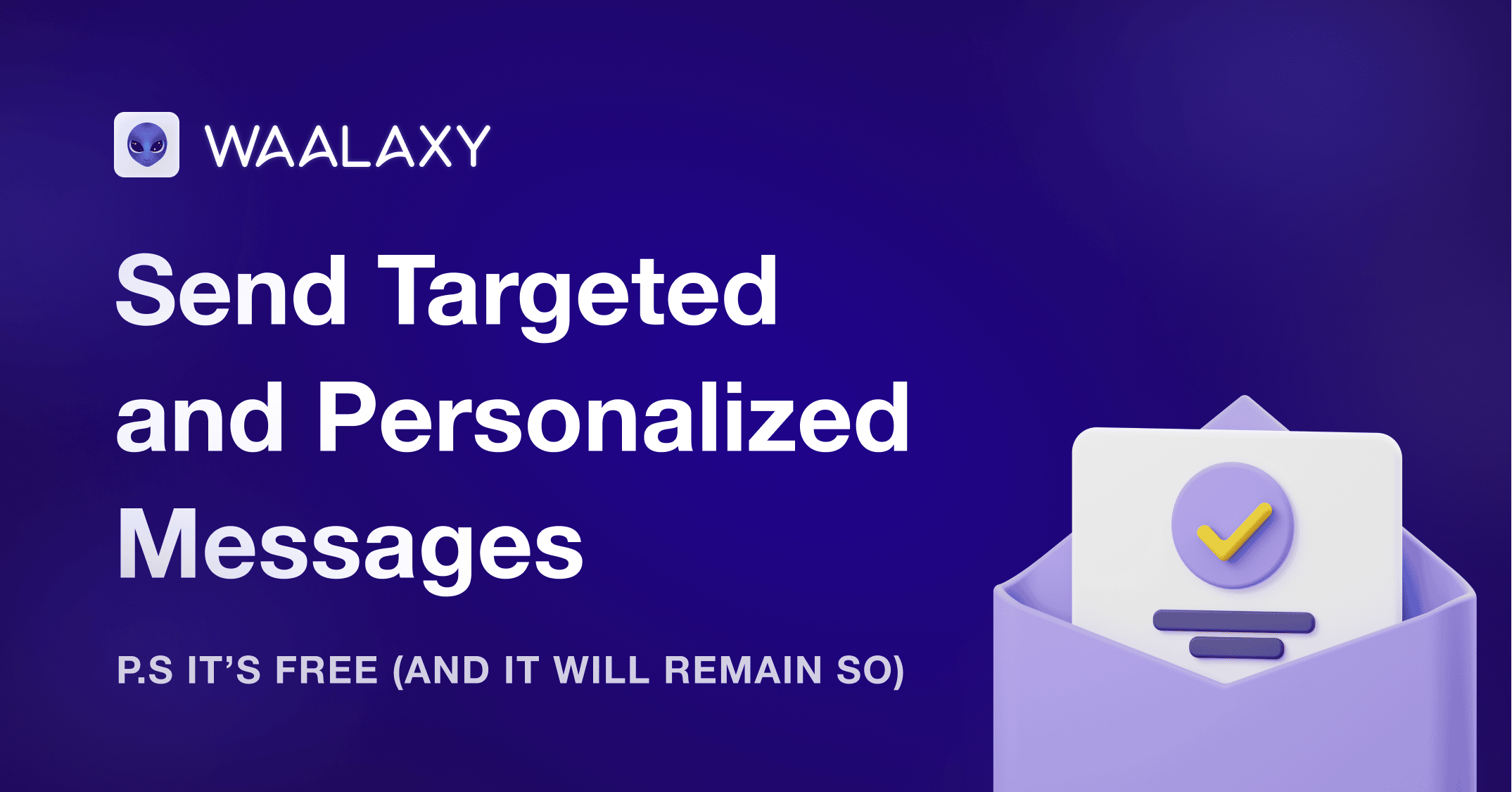 2) Attractive design: use bright colors and high quality images to catch your audience's attention and spark their interest. The design should match the company's corporate identity.
In this example, the design directly highlights the tool. ⏬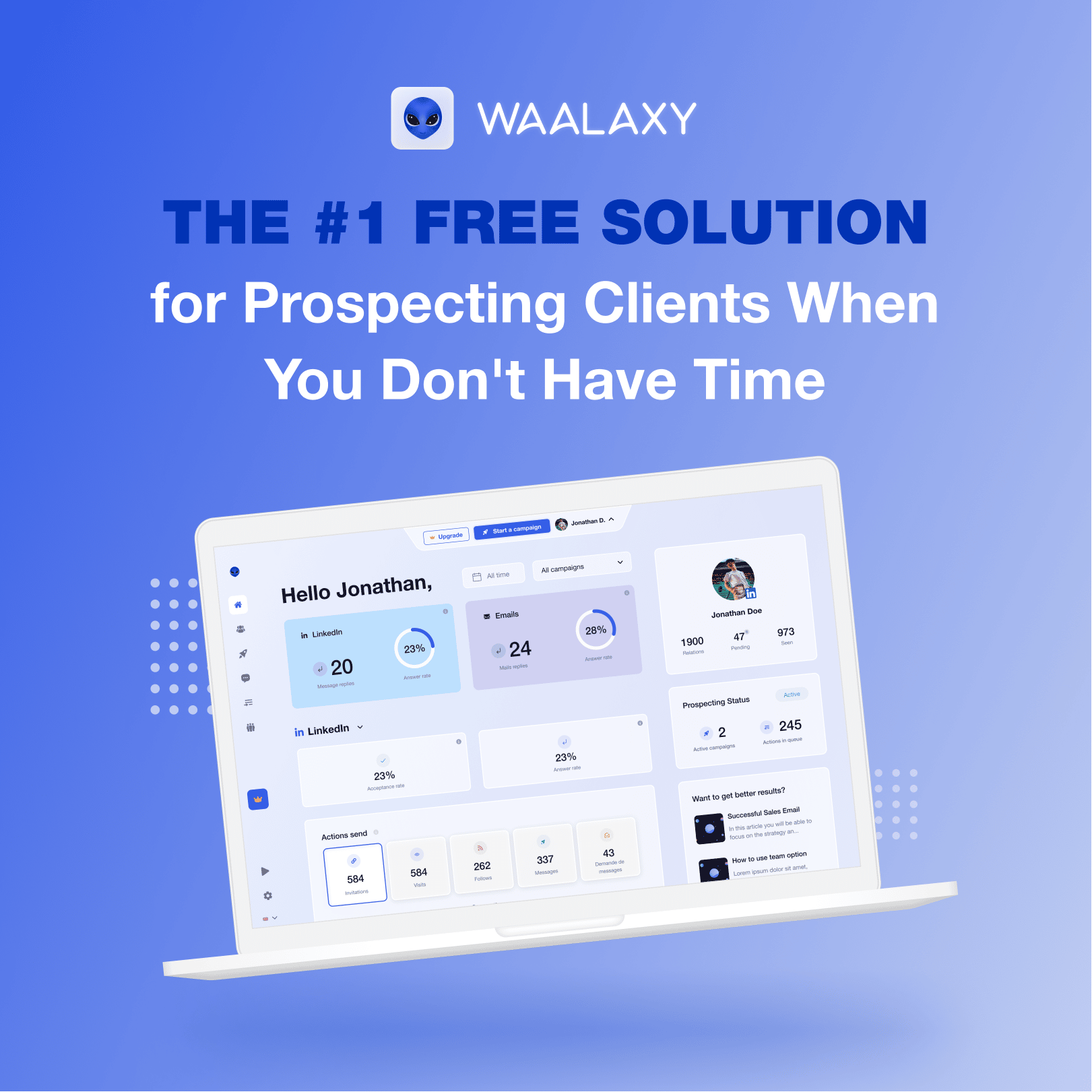 3) Appropriate size: make sure your display visual is sized according to the platform's specifications to ensure good readability and optimal display quality. I've given you the details right above, so you don't get confused. 🚀
4) Strong call to action: add a clear and encouraging call to action to encourage users to click on your ad. Add buttons to your ads.
For example. ⏬
Download the free tool 💌
5) Optimization for mobile devices: make sure your display visual is optimized for mobile devices, as more and more users access the internet via their phones.
6) A/B testing: Perform A/B tests to compare different versions of your display and identify which one performs best.
In general, the design and creation of display advertising banners can be a tricky process, so it is recommended to work with design professionals to get the best results.
Conclusion: Make your Display Ad Successful
In conclusion, display ads are a key part of the marketing strategy for advertisers. 💻
They allow to reach a large and targeted audience, increase brand awareness, increase conversions and easily measure results. Different display ad formats, such as website banners, video ads, and social media ads, offer a variety of options for achieving an advertiser's marketing goals. 🎯
By combining visually appealing creative, relevant content, and a well-thought-out targeting strategy, advertisers can achieve significant results with display ad campaigns.
Ultimately, investing in display ads can be a cost-effective decision for advertisers looking to improve their marketing strategy.💰
FAQ of Display Ad
What are the 6 Major Advertising Media?
🚀 The 6 major advertising media are:
Online display (banner ads, social media ads, etc.)
Print (newspaper and magazine ads)
Radio
Television
Outdoor advertising (billboards, signs, etc.)
Cinema ads (ads shown before the start of movies).
What is a Good CTR for Display Ads?
There is no precise number of clicks that a good display ad can get, as it depends on several factors such as the quality of the content, the targeting, the copywriting, the location of the banner, the user behavior, etc. In general, an average click-through rate (CTR) for display ads is between 0.1% and 1%, but it can vary considerably depending on the circumstances.
It's important to note that the number of clicks doesn't always measure the effectiveness of a display ad campaign, and other metrics such as conversions, time on site, and bounce rate may be more important to some advertisers. 😉
How to do Display Advertising on LinkedIn?
If your goal is to do display ads on LinkedIn and you are still new to the subject, we have made a "guide" article that allows you to understand everything about the algorithm, management and delivery of your displays.
Why do a Display Ad?
✅ Display advertising can be effective for some businesses, but it is not necessarily more effective than other forms of advertising.
✅ Display advertising can be especially useful for businesses looking to increase brand awareness and drive conversions.
However, the performance of an advertising campaign depends on many factors, such as campaign goals, target audience, budget, quality of banner ad design, websites chosen for delivery and performance tracking strategies.
It's important to consider different forms of advertising and determine which one is most effective in meeting your company's specific goals. 🎯
Ask yourself these questions:
For example, online advertising may be more effective in reaching a specific target audience, while traditional advertising campaigns may be more useful in increasing brand awareness among a broader audience.
Ultimately, it's important to test and evaluate different approaches to determine what works best for your business: a Display Ad or another method, maybe? 🤔