Do you want to open several Chrome sessions, to use multiple accounts on LinkedIn at the same time? 🧐 This is the power of Multi Login Google Chrome. In this article, we will give you a simplified shortcut, and show you how to use it! 
Open Google Chrome web-browser,
At the top right-hand side of the page, click on your profile picture,
Click on "manage user",
Add a new Chrome user,
Follow the instructions to log in.
Why use Multi Login Google Chrome?
This Google multi-account trick can be used to manage your Gmail accounts and your different Google accounts. A session will have its own separate history to log in to Chrome, so there's no need to log out and switch from one email address to another. ✍️
Each chrome session will have its own separate data. Let's say on your first Google account (account A) you always sign in to LinkedIn, and on your second account (account B) you only use Twitter. The data will not be shared, and you will be able to save bookmarks for each session. 🥰
Indeed, these different profiles allow you to separate your Chrome information, including your favorite bookmarks, your browsing history, your passwords, and other advanced Chrome settings. 🔎 So, it's the best thing to do if you are in the following cases:
If you share a computer with multiple users.
If you want to separate your different browsers (e.g., according to professional and personal accounts).
If you manage multiple LinkedIn accounts, as part of a sales team.
What the others users see when you share multiple Chrome sessions
Only share your device with people you trust. 😇 If a third party uses your device, they can access all Chrome profiles stored on this device. For example, users who visit your Chrome profile can see the websites you have visited. 👀
Find out how to perform Multi Login in Google with our Waalaxy Chrome plugins tutorial:
How to switch from one Google Chrome session to another?
Open a new tab in Google Chrome browser,
At the top right-hand side of the webpage, click on your profile picture,
A list with all your accounts add-ons will appear,
Select the profile you want and start-up browsing!
When you change Chrome users, you can have multiple Google accounts opened at the same time. Each new account will have its own browsing history, bookmark, password manager, etc. 🔒
This is very convenient if you want to move from your professional account to your private account and vice versa. ♾️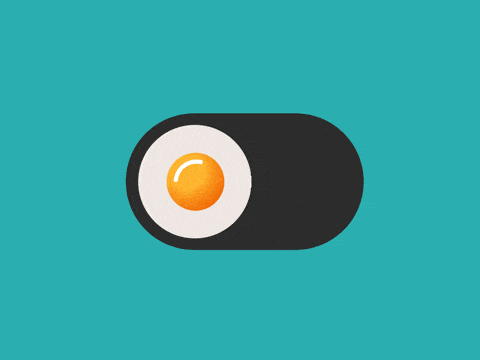 Conclusion: Using Google Chrome multi login with Waalaxy
Optimal compatibility for automated growth hacking, you can manage multiple-users with the Google Chrome extension for Waalaxy, and manage your different LinkedIn profiles on the same computer, with zero risk of being spotted by LinkedIn. Use all your profiles to launch actions according to your objectives. 🎯
The goal of our tool is to save you a maximum amount of time by harnessing the power of automation for your LinkedIn prospecting. 🧐
Furthermore, if you still have any doubts, don't forget to check our software comparison. 😊
FAQ: Multi Login Google Chrome
How to add a person on Google Chrome?
Here's how to add a person on Google Chrome: 👇
On your computer, open a new Chrome browser window.
In the top right corner, click Profile.
Click Add user.
If you choose to sync with your Google account, your profile name will automatically be your account name.
Pick a name, photo and color scheme.
👉 If you decide to enable synchronization in Chrome with a Google account for the new profile, your bookmarks, history, passwords, and other default settings will automatically synchronize.
How to delete a person on Google Chrome? How to remove Chrome profiles?
Here's how to deactivate a profile on Google Chrome: 👇
On your computer, open Chrome.
At the top right, click Profile.
Select Manage Profiles.
Hover the cursor over the profile you want to delete.
In the upper right corner of the profile, click More Delete.
To confirm, click Delete.
👉 When you delete a profile from Chrome, you will delete the bookmark, you will also delete the history, passwords and other settings of their favorite browser, it will also erase the private browsing data from the computer.
How to delete a guest account on Google Chrome?
Here's how to remove a guest account from Google Chrome: 👇
Select Google Chrome browser settings from the home page.
In the "Security and privacy" section, select "Manage other users".
Disable the "Enable guest browsing" option.
There you go, you know how to uninstall guest accounts!
How to switch users on Google Chrome?
Here's how to switch users on Google Chrome: 👇
Open the Google Chrome session,
At the top right, tap the user icon.
Tap the user you want to access, and that's it!
👉 Now that you are aware of this Multi Login Google Chrome workaround, you can switch LinkedIn accounts smoothly, without the risk of getting restricted permanently! 😊
Want some more tips for LinkedIn? Then continue reading more of our articles!