Zoho is a SaaS software suite that includes word processing, collaborative work, marketing and other applications. In fact, it integrates more than 40 tools that allow companies to increase their productivity and optimize teamwork. Today we show you how to sync Waalaxy and ZohoCRM.
Waalaxy x Zoho can be synchronized thanks to Zapier, a tool that allows you to synchronize several applications together. Let's take a look at it right now. 😍
Waalaxy x ZohoCRM Zap link
You can click on the preformatted Zap link below if you don't have the time, or energy to do the tuto (nobody will blame you, we understand!)
Prerequisites
First of all, you need to go through a first step which is to synchronize Waalaxy and Google Sheets. You can follow this article and come back here afterwards. 😁
Sync Waalaxy with Zoho CRM
The data starts from Waalaxy, it is formatted and then sent cleanly to your sheet 👌 Google Sheets. The goal now is to send them to your CRM on Zoho.
On Zapier
Click on the small "+" after your Zap and search for "ZohoCRM".
Select "Create Module Entry" in "Action Event" and click "Continue".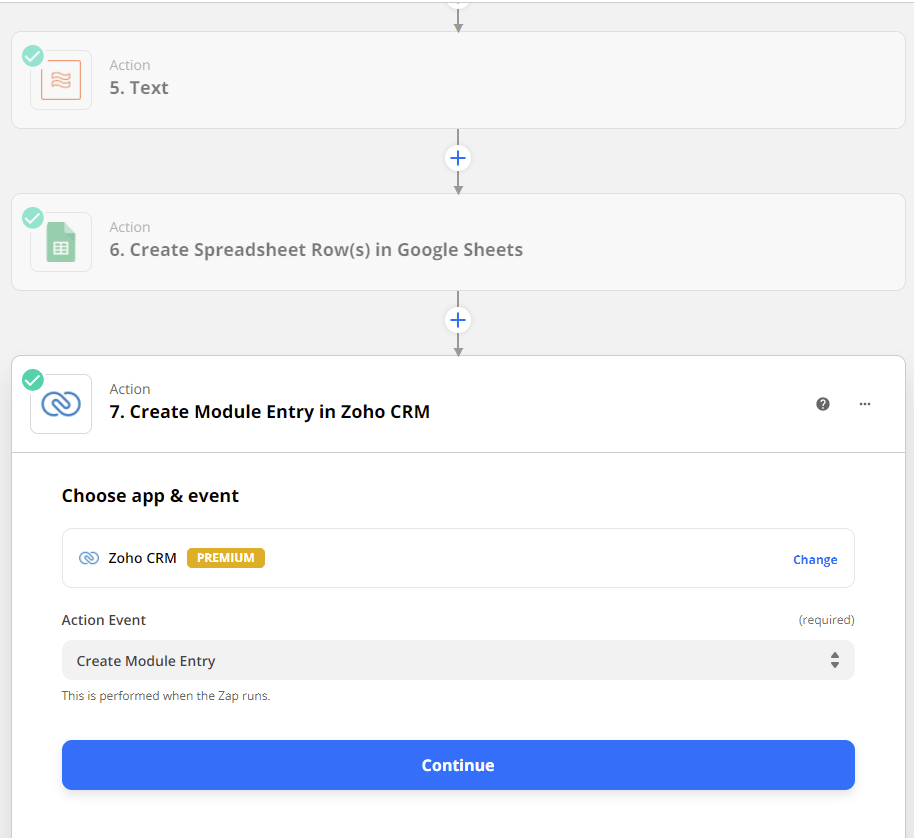 Log in to your ZohoCRM account.
In the "Set-Up Action", you can select the data and variables you want to add.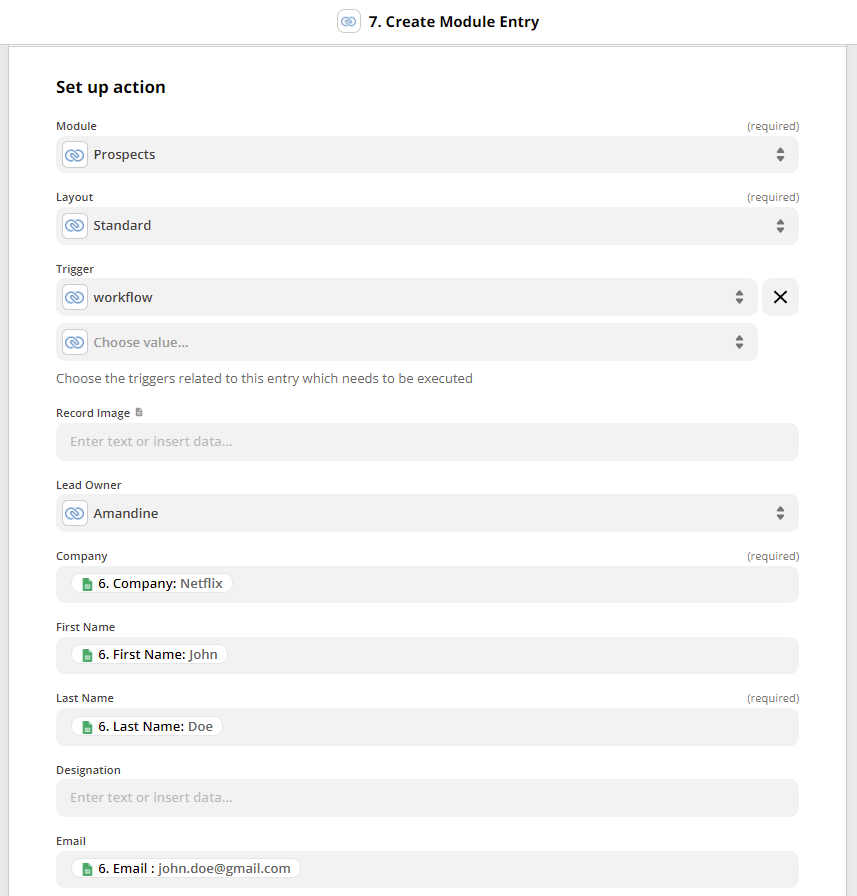 Test the action and do "Turn On Zap".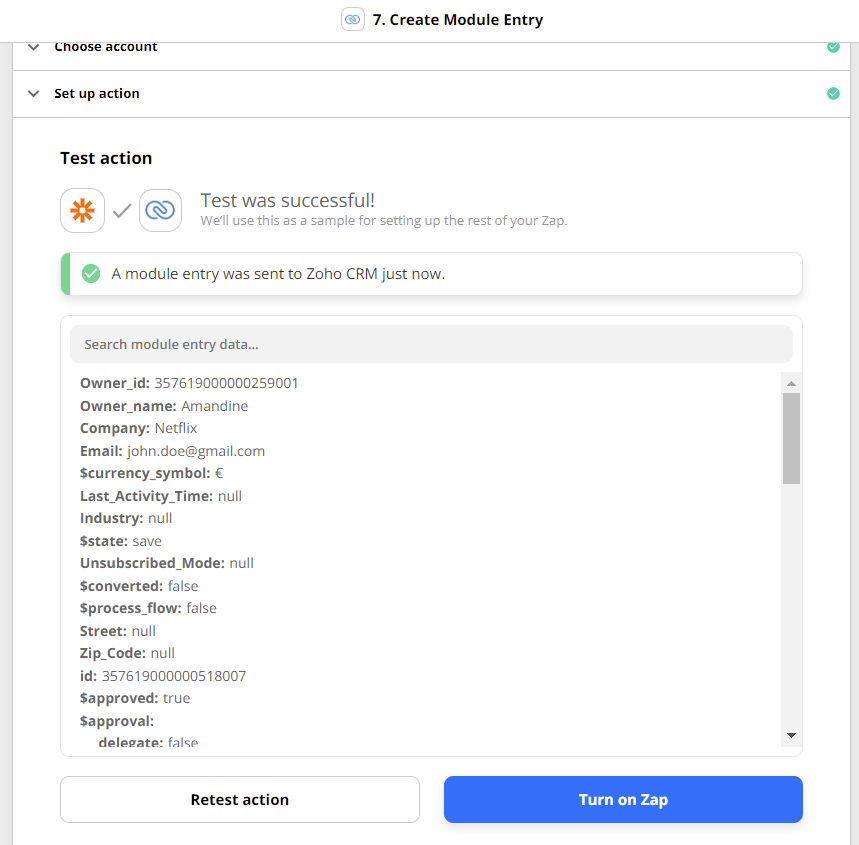 View on ZohoCRM
On Zoho, you will be able to click in the module you had selected in the Set-Up Action, which is"Prospects" in my example, you will see well the data have transferred 👇.

You can also, see these contacts from the Home 👇.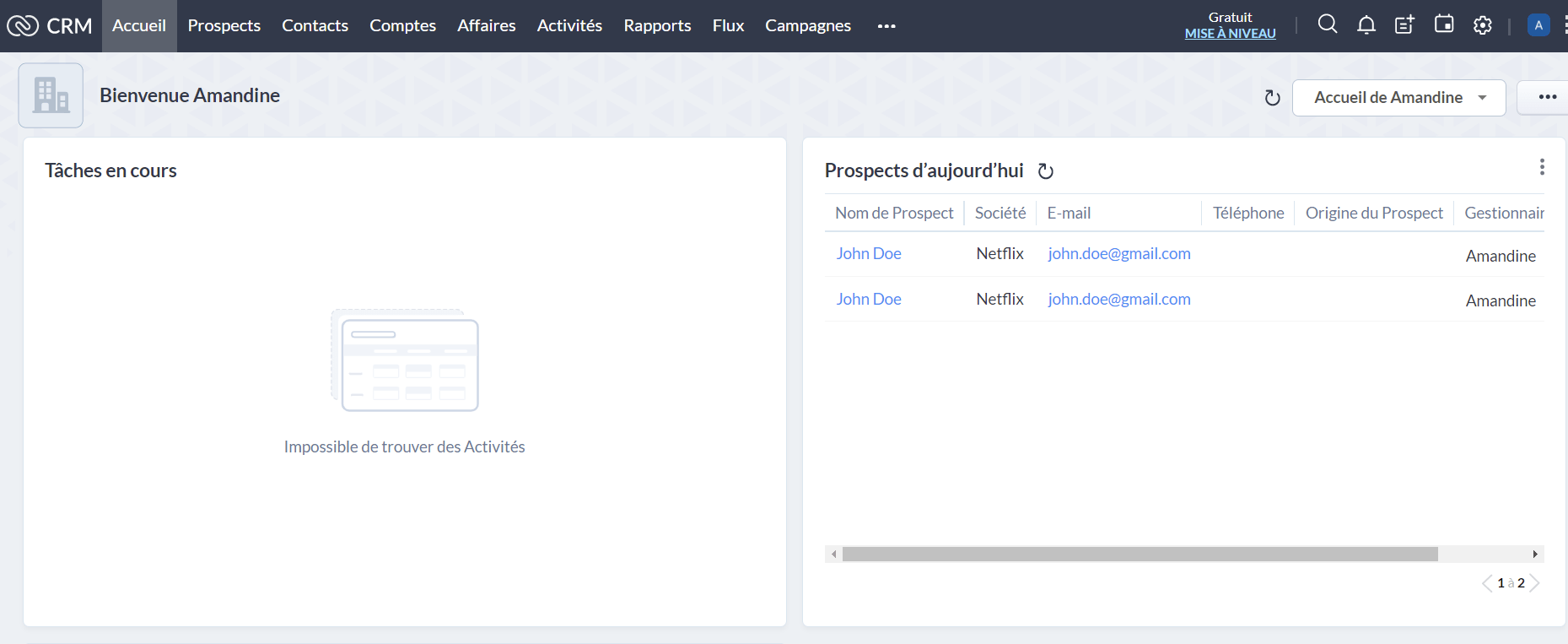 FAQ of the article "Sync Waalaxy and ZohoCRM"
What is the pricing of ZohoCRM?
You have 4 different subscriptions 🤩 on ZohoCRM: Standard, Professional, Enterprise and Ultimate.
Learn more ➡️ ZohoCRM pricing
What data can I have on ZohoCRM?
Here is all the data you can get 🤓 on ZohoCRM:
Name of the prospect.
Company name.
Email.
Phone 📱.
Title.
Fax.
Mobile.
Website.
Status of the prospect.
Business sector.
Number of employees.
Sales figures.
Score.
Email rejection.
Skype ID.
Civility.
Secondary email.
Street.
City.
Region.
Description.
Zip code.
Country.
Converted deal.
Converted contact.
Converted account..
What is the pricing of Zapier?
You can use Zapier for free 💰 if you don't do many tasks per month, otherwise you will have to upgrade to a larger subscription. Here is the pricing for Zapier.
Conclusion of the article: Sync Waalaxy and ZohoCRM
Synchronizing Waalaxy and ZohoCRM via a webhook is a pretty simple operation to set up, it will allow you to launch your 💡 prospecting campaigns on Waalaxy, then follow the results on Zoho to sort, and organize your contacts.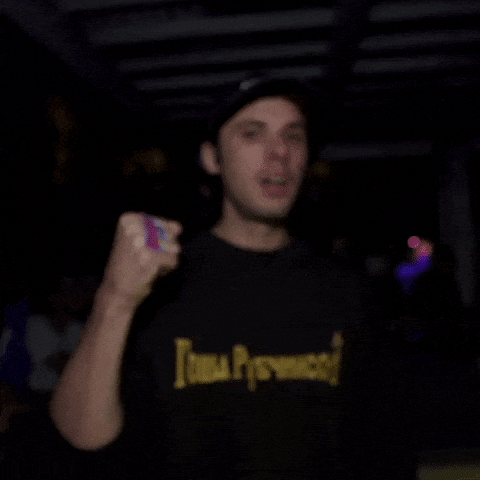 Simple. Basic.