LinkedIn is THE B2b giant. It's the best social network.
Why ? Because there are millions of active members through which can generate leads, millions of visitors to your site, whilst establishing professional partnerships.
In short, LinkedIn offers everything you can dream of to boost your business.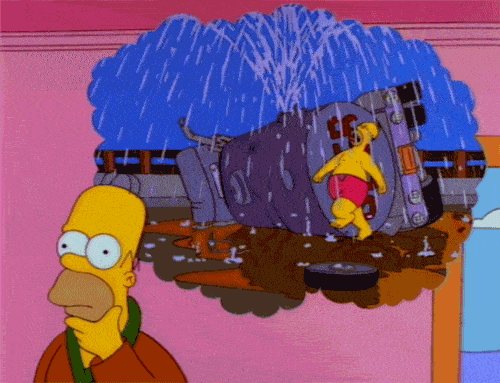 So do you wonder how this social network got to where it is and how LinkedIn makes money?
Then, keep reading. 👉
The brief history of LinkedIn
LinkedIn is a professional social network created in the heart of Silicon Valley by Reid Hoffman and Allen Blue in 2002.
And yes, it's been 19 years already, and the network keeps on gaining notoriety and continues to be a success.
Hoffman obtained several degrees from Stanford University and Oxford. . However, soon after, he turned to the Tech industry instead of working for the university (he was first known via PayPal, as a co-foundeur 😲). During this period, he started recruiting former colleagues to start the LinkedIn project, Allen Blue was the first person to join the team.
LinkedIn by the Numbers :
Head quarter 🏡 – On June 13, 2016, Microsoft announced the acquisition of the social network for an amount of $26 billion.
Current CEO 🤴 – Jeff Weiner, since 2009 (former vice president of Yahoo!)
Creation date 📆 – 2002.
Number of employees (Nov 2020) 🤸‍♂️ – 11,800 full-time employees in the world. (including those who work-from-home)
Members (2021) 🚀 –  546 million users.
Revenue (2020) ⚡ –  $8,050 billion.
If your goal is to make money online, create a profitable business and get-rich, Reid Hoffman is definitely an excellent example and inspiration.😎
What does LinkedIn offer?
LinkedIn is a social network allowing professionals to converse. In addition to being able to create and develop their network, professionals can sell their solutions, offer jobs, improve their brand image and their notoriety. LinkedIn therefore acts as a facilitator of exchange and interactions between supply and demand.
In short, it is a gold mine for companies, because the network has a huge database, thus representing millions of prospects or potential candidates. Moreover, most of you are aware of it, and are developing strategies to easily earn money on the network:
94% of B2B marketers use LinkedIn to promote their content.
80% of the leads generated by a social network come from LinkedIn.
On the user side, they have blind faith in the network. LinkedIn is a place of exchange and trust :
91% of executives consider LinkedIn as the best place to find great content.
The network is free, with premium options. Without having to spend any money, anyone can create a LinkedIn account in just a few clicks by completing their profile.
According to Hootsuite, the network has 260 million monthly active users.
And how is this significant ? Well, that's 260 million reasons to launch a digital strategy on LinkedIn. 😜
After all, you have the right to make money from that network as well. 😂
LinkedIn's business model
It was very smart of Reid Hoffman to create a professional social network. Users are fond of premium offers and additional options, because they know that it will bring added value to their business and make money online.
In addition, it is easier to sell paid options to professionals than to individuals. 🤑
The goal of the network is, like all social networks for that matter, to make users consume information so that they remain connected and engaged. To do so, LinkedIn adopts the same functionality as Facebook, later followed by Instagram and Twitter. In order to accomplish this, among other things, they created an endless news feed, offering increasingly relevant content by adapting it to the user's habits and preferences.
If you want to learn more about how LinkedIn's algorithm works, I invite you to continue reading here.
LinkedIn is committed to an optimal user experience. That is to say : that advertisers (companies or people seeking to develop their activity) can get in touch with users (waiting for relevant content and adapted solutions). But this exchange must be relevant and personalized. 😉
In order to achieve this, LinkedIn has premium offers, made to make it easier for companies and offering them a way of better responding to different needs, particularly through segmentation, thanks to the LinkedIn search-engine.
LinkedIn Premium offers

There are 4 LinkedIn offers : They target all sizes of business, from freelancer or blogger to multinational firm.
LinkedIn Recruiter cost $ 119.95 per month. It allows recruiters to have a mini CRM for managing applications and CVs integrated into their LinkedIn account.
LinkedIn Business, for $59.99 per month. It is a tool allowing to develop its professional network, in particular thanks to certain functionalities such as Inmails.
LinkedIn Vente (Sales Navigator), the price is $79.99 per month without commitments. The latter is intended for the generation of qualified leads and has much more advanced research features.
Finally, the premium career account cost $29.99 per month and it allows job seekers to obtain features that facilitate their contact with recruiters.
If you want to learn more about LinkedIn paid offers, I highly recommend that you read our article on the subject.
In 2020, a total of 39% of LinkedIn users were paying for LinkedIn Premium according to Kinsta. I don't know if you realize but that percentage is huge !
This figure once again confirms the intelligence of LinkedIn's sales strategy. By facilitating communication between supply and demand using relevant tools, LinkedIn increases its turnover every year.
But the latter does not stop there … LinkedIn makes extra money through advertising 😮
LinkedIn Ads: Advertising on the network
It is therefore quite natural that LinkedIn launched into advertising, shortly after the creation of the social network in 2002. It was already very innovative at the time, I remind you that Facebook did not exist during this period ! (It was created in 2004).
LinkedIn Ads is an offer that allows LinkedIn to earn more money and advertisers to boost their online visibility, and it is generally the community managers who are in charge of this mission.
Again, LinkedIn is adapting and has different offers.
Among these we find Ads messages, Texts Ads and many others:
LinkedIn Ads is a very interesting tool to increase the number of unique visitors to an online store or to develop a company's visibility for example.
To sum up, there are a thousand reasons to buy LinkedIn Ads, and the competition is tough.
The price of an advertisement on LinkedIn varies enormously. It is determined through an auction system that is paced according to the amounts that advertisers wish to pay to earn their advertising, but also their "quality index". Before you get involved in an auction it is best to be well informed about how they work.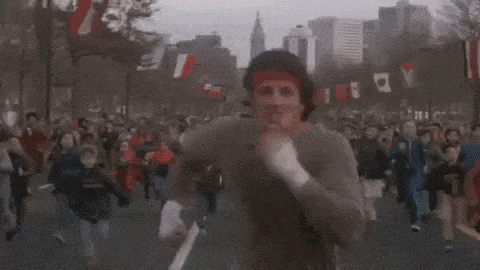 Are you not the type to lose? 😉
Since this is a fairly complex subject, I have prepared a complete guide for you to understand LinkedIn Ads in 2021.
As you can see, by combining premium offers and LinkedIn Ads, the money making machine seems unstoppable. In 2020, LinkedIn's revenue increased by 20% compared to 2019.
I remind you that LinkedIn was born 19 years ago, such a constant increase is the sign of a strong technological innovation and the sustainability of the company over time. Getting to earn around 21% more each year is quite rare for a company.
What is LinkedIn's market value?
LinkedIn makes money on the stock market. Did you know that the professional social network took its first steps on the red carpet of the New York Stock Exchange in 2011  ? LinkedIn then modestly announced the sale of shares for an amount of $ 1 billion (enough to earn quickly, and make extra money 🤪).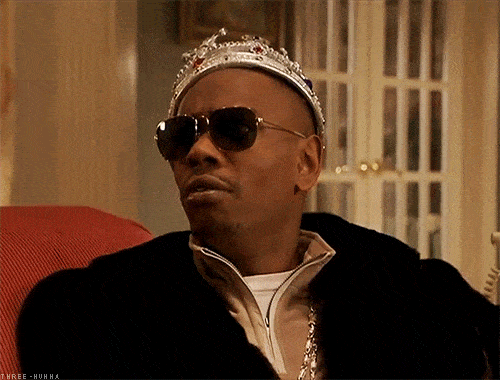 Its market capitalization already exceeded $ 32 billion in 2013.
Moreover, it gained more than 47%, (192.8 dollars) after the announcement of the 26 billion euros offer made by Microsoft in 2016.
Since 2016, LinkedIn is a part the Microsoft corporation, the company is no longer independent and therefore, is no longer listed on the stock market.
Conclusion : How LinkedIn makes money ?
To conclude, LinkedIn was born in Silicon Valley in 2002, 2 years before the launch of Facebook. It is one of the  social networks pioneers and it is the most effective professional network, still today in 2021. The network currently has 546 million users.
LinkedIn earns money because of its business model and its value proposition : the network acts as a facilitator between supply and demand. It is free for users, but it has premium offers (to which 39% of registered professionals subscribe!).LinkedIn makes money also by selling advertising on the network (LinkedIn Ads).
Summary FAQ of the article
What is the history of LinkedIn?
The social network was created primarily by Reid Hoffman and Allen Blue in 2002. This project was very innovative at the time, because it is one of the first social networks. LinkedIn was then bought by Microsoft in 2016. In 2020, the B2b giant's turnover was $ 8,050 billion. In addition, that turnover continues to increase year after year (approximately 21% growth every twelve months).
The latest figures show 546 million users at the start of 2021. Today, LinkedIn is present all over the world. It has become the leader in B2b networks, and its use is becoming more and more essential both between individuals and for companies.
What does LinkedIn offer?
LinkedIn is a facilitator of exchange between supply and demand in all professional markets. The network has become a leading place for sales, candidate research and visibility development through targeted advertising.
LinkedIn is positioned as the most relevant B2b social network thanks to :
Its huge database. (260 million monthly active users).
Its notoriety and the confidence of its users in the network. (91% of executives recommend it).
The performance of its algorithm (LinkedIn offers highly personalized content to users. In addition, it allows companies to segment their searches in order to reach only potentially interested professionals).
What is the business model of LinkedIn?
LinkedIn is the leading professional social network and is the world leader in the field. The company seeks to improve the user experience as much as possible by personalizing exchanges and avoiding spam. To do this, the company has created premium options allowing, among other things, companies to better segment their searches. The network also offers highly targeted advertising offers.
LinkedIn makes money by developing its strategy on a win-win model. The user who carefully fills out his profile only sees offers corresponding to his needs.
What are the premium offers on LinkedIn?
The network continues to evolve and LinkedIn earns money mainly through its premium offers and LinkedIn Ads. There are 4 premium LinkedIn offers:
LinkedIn Recruiter: a Mini Recruitment CRM.
The Premium Business account: to improve the quality of your network.
LinkedIn Vente (Sales Navigator): Allows you to gain leads, sell your products, services and promote your brand.
The premium career account: to find a job.
How does LinkedIn Ads work?
LinkedIn makes money from advertisements on the network. LinkedIn Ads works through an auction system. Advertisers with the same target will then bid for the same advertising space. There are several offers such as Text Ads, sponsored posts and many others that I invite you to discover in the guide for LinkedIn Ads 
What is LinkedIn's market value?
The last recorded value was $ 195,960 shortly after Microsoft's paid to takeover LinkedIn in 2016. Since that time, LinkedIn is no longer independent and the company is no longer publicly traded.