Who is behind the profile of Mark Zuckerberg, the founder of Facebook (Meta)?
Mark Elliot Zuckerberg is an American entrepreneur and engineer, born on 14 May 1984 in White Plains, New York. He is the son of Edward Zuckerberg, a dentist, and Karen Kempner, a psychiatrist. From an early age, Mark stood out for his intelligence and passion for computer programming, in other words, he was already a Geek. 💻
Mark Zuckerberg: Visionary of the Social Network
This man was the ambassador of the virtual social world, creating the first digital communication platform, originally intended for Harvard students, which eventually became a worldwide success.
Key dates in his development:
2004: Foundation of Facebook with Eduardo Saverin, Andrew McCollum, Dustin Moskovitz and Chris Hughes 🚀(We'll give you the details later).
2012: Facebook IPO 📈, becoming one of the largest IPOs in history, buyout of Instagram the same year.
2018 : Scandals of Cambridge Analytica, revealing the mismanagement of personal data 😱 of Facebook users.
2021: Facebook's name changed to Meta, reflecting the company's move into virtual and augmented reality. 🥽 (we'll go into more detail about that later in the article too).
Major projects and successes:
Founded and developed Facebook, which became the world's most widely used social network for years.
Accumulation of a considerable personal fortune thanks to the value of his shares in Facebook. (One of the youngest billionaires 👀)
Involvement in philanthropic initiatives ❤ such as the creation of the Chan Zuckerberg Initiative focused on education and medical research.
View Mark Zuckerberg's profile:
Introduction to the article: Who is the Facebook Founder?
Mark Zuckerberg, the visionary of the social sharing network, has revolutionized the way we interact online today. Through his iconic creation, Facebook, he has blazed a new trail in the world of communication. In this biography, we explore the different stages of his life, his meteoric career and his future plans.
Discover the fascinating story of the man behind the social networking giant.
What you'll learn about the Facebook founder
In this biography, you'll discover:
📈 The evolution of Mark Zuckerberg's career, from humble beginnings to the founding of Facebook.
👑 The key moments that shaped his career and how he made his fortune.
💰 The success of Facebook (Meta), with details on the number of employees, turnover and current trends.
🚀 Mark Zuckerberg's future professional and personal plans.
2004: Foundation of Facebook
➡ With Eduardo Saverin, Andrew McCollum, Dustin Moskovitz and Chris Hughes. 👨‍🎓
In 2004, Mark Zuckerberg and his Harvard classmates founded Facebook, a revolutionary social network that would change the way people connect and interact online. Their vision was to create a platform that would allow users to share their lives, interests and ideas with friends and family.
The foundation of Facebook was Mark Zuckerberg's collaboration with his classmates: Eduardo Saverin, Andrew McCollum, Dustin Moskovitz and Chris Hughes. Together they worked on the initial development of Facebook, focusing on user experience and social connectivity.
Originally, Facebook was aimed exclusively at Harvard students, offering a convenient way to keep in touch with their classmates. But the platform's potential soon proved to be much wider. By extending access to other universities, Facebook began to gain popularity and attract new users. 👀
Facebook's concept, combined with the efficiency of its founding team (all Harvard heads), led to incredible growth for the company. They succeeded in creating an intuitive and user-friendly platform, offering users the ability to share messages, photos, videos and connect with people from all over the world.
2012: Facebook floats on the stock market
➡ Becoming one of the largest IPOs in history. 🥇
In 2012, Facebook reached a major milestone in its journey by launching its IPO on the financial market, it was a very strategic moment and very well-thought-out by the company. This operation was one of the biggest in the history of IPOs, valuing the company at several billion dollars and offering them infinite possibilities in terms of innovation. 👑
Facebook's IPO generated a lot of interest and attracted the attention of investors from all over the world. 🌍 Facebook's shares were listed on the Nasdaq, and the first transactions propelled the company's value to record levels.
This milestone allowed Mark Zuckerberg and other Facebook shareholders to make huge profits and significantly increase their personal wealth. However, the IPO was not without its challenges. Facebook's stock market performance was volatile in the early days, raising questions about the company's long-term viability.
Despite the initial fluctuations, Facebook eventually managed to consolidate its position as a social networking giant and generate revenue through online advertising and other business models such as Facebook B2B.
2018: Cambridge Analytica scandal
➡ The scandal highlighted Facebook's mishandling of users' personal data. 💥
In 2018, Facebook faced one of the biggest scandals in its history. Media reports revealed that Cambridge Analytica, a political consulting firm, had illegally obtained the personal data of millions of Facebook users for political manipulation and profiling.
This revelation sent shockwaves around the world and raised serious concerns about the protection of privacy and the management of personal data on social networks. Mark Zuckerberg has been under intense pressure to address users' concerns and remedy Facebook's security shortcomings.
The Cambridge Analytica scandal led to extensive investigations, government hearings and major changes to Facebook's privacy policies. The company has strengthened its data protection measures and made transparency commitments to regain users' trust.
This event was an important turning point for Facebook, highlighting the complex challenges facing social networks in terms of privacy and responsibility towards their users.
2021: Facebook changes its name to Meta
➡ The objective, is you can see on the logo, is to show the company's willingness to turn to virtual and augmented reality. 🥽

In 2021, Facebook announced a major name change from "Facebook" to "Meta". This name change reflects the company's vision to position itself as a major player in the field of virtual and augmented reality, and then recently (early 2023) Facebook announced it had turned its attention to the development of artificial intelligence. 🤖
The move to Meta shows the company's desire to diversify beyond its role as a traditional social network. Mark Zuckerberg first expressed his belief that virtual and augmented reality are the next big computing platforms that will shape the future of communication and human interaction, before realizing that the current turn was mostly on AI.
Meta has already made significant advances in the development of virtual reality technologies, such as the Oculus Rift. The company is also investing heavily in the research and development of new devices and immersive experiences.
The name change is a strategic step for Mark Zuckerberg and his team, underlining their ambition to push technological boundaries and create more engaging and immersive online experiences. Meta aims to transform the way people interact with the digital world, opening up new possibilities in education, entertainment, commerce and more. 👀
If you want to know more about the right social network to choose based on your goals, we've created a guide.
Mark Zuckerberg Young: Facebook Founder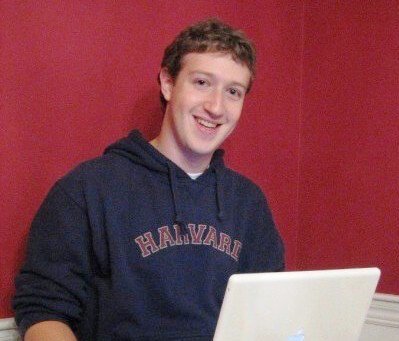 Mark Zuckerberg showed exceptional computer skills from an early age. With a passion for programming, he began creating software as a teenager. He created computer programs, including a very popular instant messaging program called "ZuckNet" for use within his family.
His precocious talent led him to Harvard, where he studied computer science and developed innovative projects. It was there that he met colleagues who were to become key partners in the Facebook adventure.
The personality of Mark Zuckerberg
Mark Zuckerberg's personality is often perceived as reserved, introverted and deeply focused on technology. He is known for his determination and entrepreneurial vision, which have played a key role in the success of Facebook (Meta) and his place as an iconic figure in Silicon Valley.
Mark Zuckerberg is renowned for his ability to focus intensely on his projects, work long hours and persevere in the face of challenges. His passion for computer programming and his desire to push back the boundaries of technology have been driving forces in the creation and evolution of Facebook.
Although he may appear introverted and reserved in social interactions, Mark Zuckerberg is also known for his determination and bold vision. He has often taken a pragmatic and strategic approach to running Facebook, making crucial decisions for the company's expansion and development.
Yet, Mark Zuckerberg's personality has also provoked criticism and controversy. Some accuse him of being too focused on the bottom line at the expense of protecting users' privacy. Debates about personal data management and regulatory issues have often surrounded his name.
What's more, over time he has become increasingly comfortable with the camera and the media world.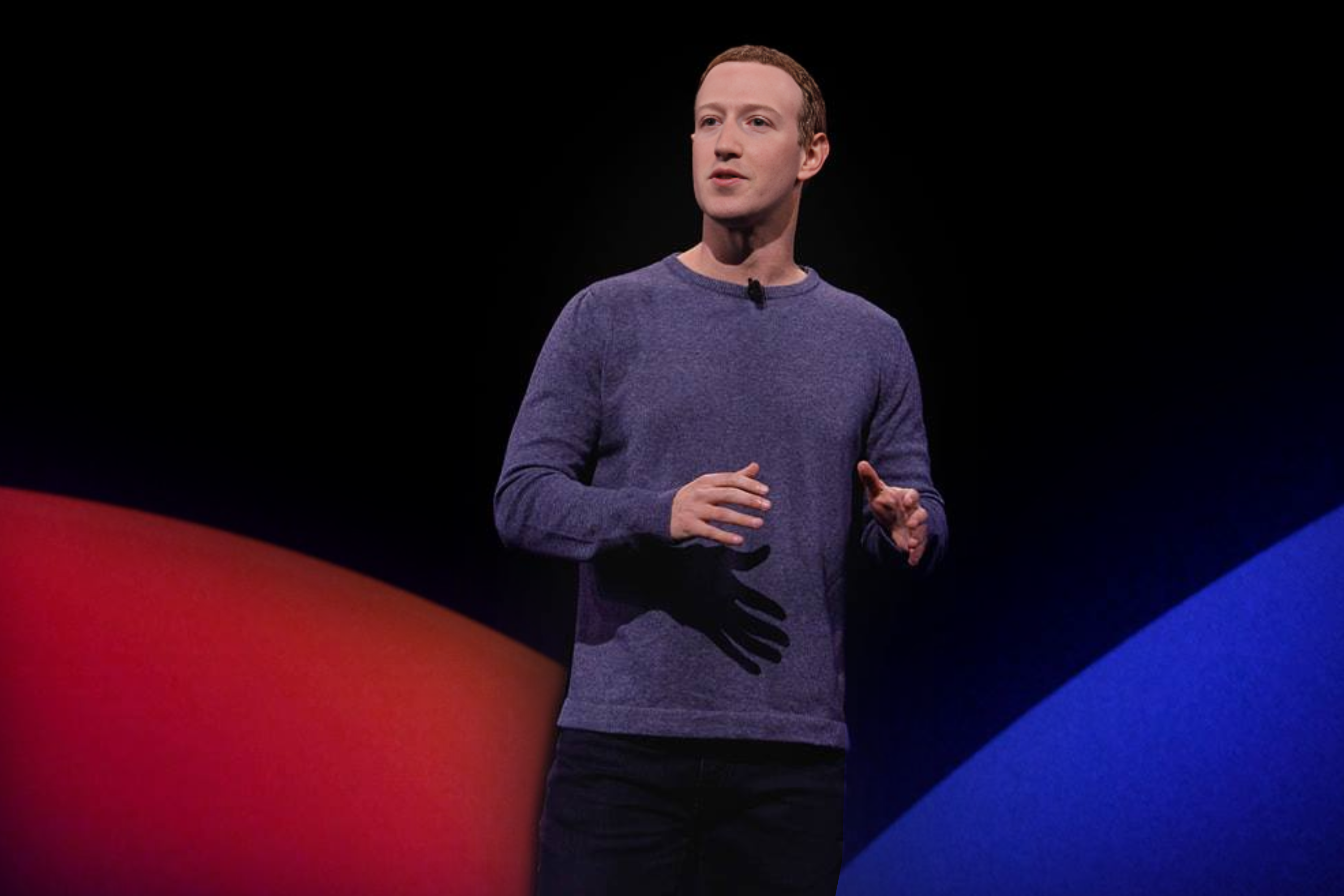 Anyway, you can't be a tech giant without being criticized, it's all part of the package 😉
Despite this, Mark Zuckerberg remains a major player in the tech industry and a symbol of entrepreneurship and innovation.
Facebook Founder Mark Zuckerberg: Personal fortune
The Facebook founder is not a rich inheritor.
Mark Zuckerberg's meteoric rise in the business world has been accompanied by a significant increase in his personal fortune.
Here are some key 🗝️ facts:
Facebook IPO:

In 2012, Facebook had one of the largest IPOs in history. The event boosted the value of the company and the shares held by Mark Zuckerberg, increasing his wealth considerably.

Strategic investments:

Mark Zuckerberg has also made judicious investments in other promising technology companies, adding to his personal fortune. His strategic acquisitions and partnerships with innovative companies have contributed to his financial success. A few examples:
Facebook acquired PlayGiga in December 2019 for $78 million. 😨
Facebook bought Giphy, acquired in 2020 for 400 million dollars. 😱
He became one of the richest billionaires in the world at a very young age.
The Facebook Giant (now Meta)
Facebook, now renamed Meta, has become a force to be reckoned with in the global digital landscape. 🌍 Here are a few highlights about the social network:
 ➡️ Number of employees : 77,114 (2023). Meta has thousands of employees around the world, working on various aspects of the business, from product design to online security.
 ➡️ Turnover: 85.96 billion USD. Meta generates billions of dollars in revenue through targeted advertising and commercial partnerships. The company continues to explore new ways to monetize and innovate.
 ➡️ Current trends : Meta is losing some ground to Instagram and other giants like TikTok, nevertheless engagement rates remain good, but the tool needs to stop reinventing itself to continue to be attractive. 👐
➡️ Monthly active users (2022): 2.958 billion.
Why did Facebook buy Instagram for $1 billion?
In 2012, Facebook, the leader in social networking, acquired Instagram for a whopping $1 billion. At the time, Instagram had just 15 employees and generated very little revenue.
Facebook decided to buy Instagram just two years after its launch. Social networks have become an integral part of many people's daily lives. Facebook is one of the most popular, with 2.03 billion daily active users, but Instagram is slightly ahead with 2.3 billion daily active users in 2023. 📯
The big three networks (Facebook, WhatsApp and Instagram) are therefore among the favorites, and are all owned by Mark Zuckerberg.
What are the latest innovations from Facebook (Meta)?
Meta now uses artificial intelligence (AI) extensively to enhance and personalize the user experience.
Here's how Meta has been using some AI models since 2023:
🔵 Facial recognition and content tagging : Meta uses an AI model called "Convolutional Neural Network" to identify faces in photos and associate them with specific people.
🔵 Inappropriate content detection: Meta uses the "Decision Trees" AI model to automatically spot and filter content that is violent, hateful or does not comply with the platform's rules.
🔵 Personalization of News Feed and ads : Also known as the "Multi-Touch Perceptron", AI is used to analyze the preferences, behaviors and interactions of Facebook users.
🔵 User Matching: Meta uses an AI model called the "Support Vector Machine" to analyze user data and interactions to identify relevant matches to suggest potential friends, groups or relevant content based on their preferences and behaviors. Waalaxy uses the same type of algorithm to find potential leads for its customers.
These uses of AI demonstrate how Meta is improving the efficiency, personalization and security of the services offered to users, as well as demonstrating the extent to which Mark Zuckerberg and Facebook are continuing to improve Facebook and link it to the cutting edge of technology.
What's next for Mark Zuckerberg?
In addition to his role at Meta, Mark Zuckerberg is also involved in other professional and personal projects. He continues to invest in philanthropic initiatives through the Chan Zuckerberg Initiative, supporting causes such as education and medical research. He is also exploring new entrepreneurial opportunities in emerging fields such as artificial intelligence and autonomous vehicle technology.
In conclusion, Mark Zuckerberg is a visionary who revolutionized online social interaction with the creation of Facebook (Meta). His exceptional career, marked by key moments and a remarkable financial rise, is a testament to his ingenuity and perseverance.
As the digital world evolves, Mark Zuckerberg remains a major player, seeking to push back the frontiers of technology and positively influence the way we communicate and interact.
List of social networks owned by the global fortune of M. Zuckerberg:
🔵 Meta.
🏵️ Instagram.
🟢 WhatsApp.
🥽 Oculus VR.
FAQ about Facebook Founder Mark Zuckerberg
Who founded Facebook with Mark Zuckerberg?
Mark Zuckerberg founded Facebook with several classmates from Harvard University.🧑‍🤝‍🧑
The co-founders of Facebook 🤝 are:
Eduardo Saverin is a Brazilian entrepreneur and one of Mark Zuckerberg's first partners. He contributed financially to the launch of Facebook and played a key role in the early stages of the company's development.
Andrew McCollum was a classmate of Mark Zuckerberg at Harvard. He helped create Facebook's original user interface and contributed his technical skills to the development of the platform.
Dustin Moskovitz was also a classmate of Mark Zuckerberg at Harvard and played a key role in the early days of Facebook. He worked closely with Zuckerberg in the development of the initial source code and in the technical management of the company.
Chris Hughes is another of Mark Zuckerberg's Harvard classmates. He played a role in the marketing strategy and management of the company's early operations.
They are now among the richest men in the world. 😉
What is the future of Facebook (Meta)?
The future of Facebook (Meta) is focused on social networks, virtual and augmented reality and AI.
Meta is investing heavily in the research and development of immersive devices and experiences, aiming to transform the way people interact with the digital world. Their vision is to create more engaging online experiences, whether in education, entertainment, commerce or communication.
These examples illustrate Mark Zuckerberg's interest in technology, 🤖 innovation and social impact through his investments. 👀
What is Facebook's (Meta) approach to data privacy?
Following the Cambridge Analytica scandal in 2018, Facebook (Meta) strengthened its data privacy measures and committed to protecting its users' personal information. The company has implemented stricter privacy policies, tools to control privacy settings and increased monitoring to prevent abuse and privacy breaches. Meta has also collaborated with regulatory bodies and made efforts to improve transparency regarding the company's use of data.
What influence does Mark Zuckerberg have on Facebook (Meta) as CEO?
As co-founder and CEO of Facebook (Meta), Mark Zuckerberg has exerted considerable influence on the company.
He was the driving force behind Facebook's initial vision and has played a key role in its expansion and evolution. Mark Zuckerberg has taken major strategic decisions, such as acquiring Oculus VR 🥽 and changing the company's name to Meta, reflecting his desire to position the company in the field of virtual and augmented reality.
And there you have it, you now know who Mark Zuckerberg, the Facebook founder, is. 👀