If you're prospecting on LinkedIn, this probably hasn't escaped your attention. For the past few weeks, LinkedIn has been rolling out an update limiting the number of weekly invitations to 100 or so per week. 🤪  Discover how to bypass the LinkedIn Invitation Limit Now.
Its goal: to put an end to agressive prospecting and automation tools that abuse its policies. ❌
Yet LinkedIn remains the best qualified B2B lead database in the world with 700M users.
So is this the end of the El Dorado?
Certainly not. A new era has simply just begun.
And you are in the right place…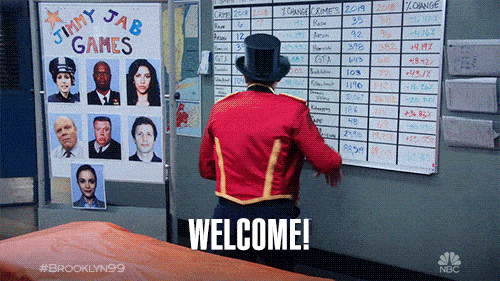 Does the limitation of Linkedin invitations concern everyone?
In principle, yes.
By statistically analyzing our data, we have been able to confirm that this update was propagated at the beginning of May 2022 to almost all users.
It doesn't matter your acceptance rate, your profile, if you publish or not… Only a few accounts seem to be spared.
In our opinion, it's only a matter of time. The update has well and truly rolled out to ALL LinkedIn users. 👊
Why limit the number of weekly invites on LinkedIn?
LinkedIn is first and foremost a network of people. However, in recent months, the popularity of automation tools and the health crisis have significantly increased the volumes of invitations sent on LinkedIn and the use of the network as an acquisition channel.
No one likes to receive 10 marketing and sales invitations (often poorly written and poorly qualified) per day on LinkedIn.
LinkedIn has therefore decided to strike a blow by reducing the number of possible invitations to about 100 per week, compared to more than 500 previously.
With two objectives: reduce sales solicitations and put an end to automation tools.
But if they thought that would stop us, LinkedIn doesn't know us at all 😂 (actually its truen our tool is still undetectable 😜). But what we're saying is, Linkedin is still a real gold mine.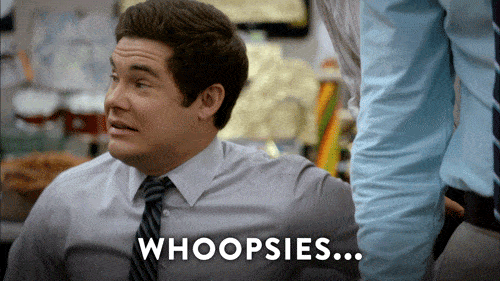 And just because the gold mine is protected by a fence doesn't mean no one will get in. 😜
How to bypass LinkedIn's weekly invitation limit?
The problem for a social network when it wants to stop somewhat abusive practices is to prevent bots from working while maintaining a normal user experience for a "normal" user.
So, if you really meet a lot of people in everyday life, this limit of a hundred invitations per week can quickly become restrictive, even for someone who is building a quality network.
So LinkedIn offers a solution: contact the person by entering their email. This method won't be subject to the "normal" weekly invitation limits. 🤭
Waalaxy also allows you to send message requests to people who share your events and groups, you can send them a message without going through the login process, pretty crazy huh? Waalaxy allows you to send up to 80 per day! 🚀
Third technique, the "Can be invited if I'm restricted" filter, and yes even being restricted by Linkedin, you can use this filter in your prospect lists to find people to send your connection request to 👇
What tools can be used to bypass the LinkedIn limit?
Today only one tool on the market allows you to bypass this limitation by automatically retrieving the prospect's email before contacting him. It is Waalaxy.
When the connection request is sent using the email, quotas are not applied, the invite is still sent via LinkedIn and not via email, but it's now possible to go beyond the 100 per week limit.
This tool allows you to contact between 500 and 700 people per week, exactly as before, without any risk for your LinkedIn account.
Waalaxy has a 7-day trial with no credit card required that will allow you to see for yourself that there is truly no limitations and that the LinkedIn El dorado is still within your reach 👽
Try Waalaxy Now 👩‍🚀
In addition, it will soon be possible to contact other members of a group or other participants in an event directly by message. A way to go beyond the 500 invitations per week while staying under LinkedIn's radar.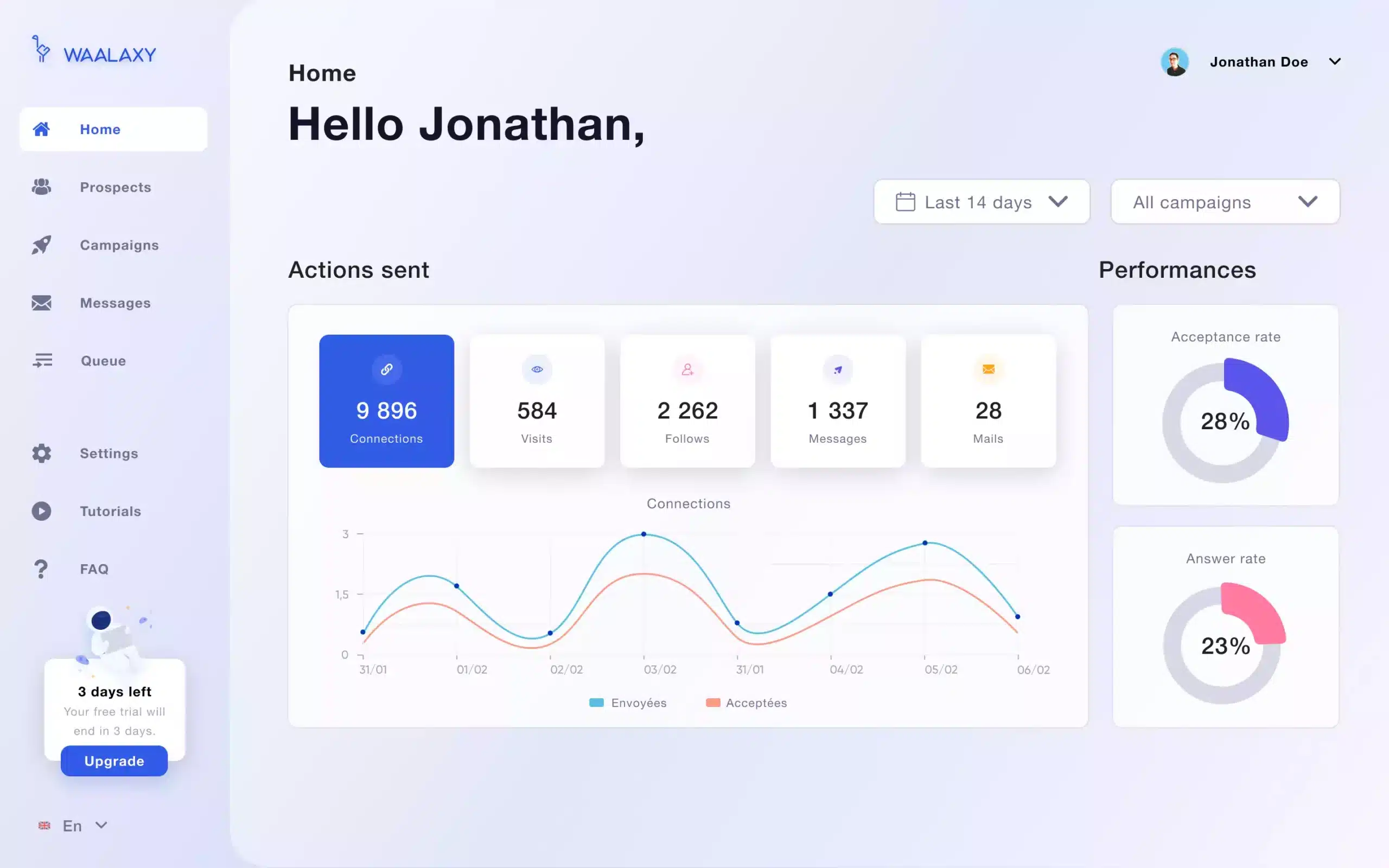 Overview of waalaxy's interface

In short, you can stay on an old, outdated LinkedIn automation tool like Dux-Soup or join the future of automated prospecting. 😋
Conclusion
LinkedIn prospecting is far from over. It took us less than 48 hours to find a solution. So, if you want a reliable tool that is always up to date and stable over time in the face of LinkedIn updates, you know where to click.
If you genuinely don't know I'm going to help you out – just click here.
Or you can click here
Try Waalaxy Now 👩‍🚀
FAQ From the article
How to bypass the LinkedIn invitation limit?
Download Waalaxy,
Create a campaign with a connection request (we advise you to not add a note to your invite),
Launch your Campaigns and send invitations without limits!
With our technique, you can say goodbye to the invitation limit for LinkedIn. Waalaxy is the easiest way to bypass it. 😋
What tools are available to bypass the LinkedIn invitation limit?
As of now, Waalaxy is the only tool allows you to bypass LinkedIn's invitation limit, without risking your LinkedIn account.