How to use LinkedIn hashtags?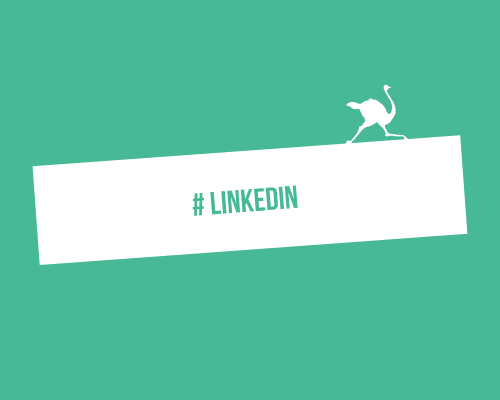 2
minutes
You can find on all social networks, these different combinations of letters and numbers just after the # symbol, following each other in different places. This is called hashtags. We will see how to use Hashtags on LinkedIn.
In the same way as on Facebook, Twitter or Instagram, the hashtag is a feature that allows you to group content in the same place in order to bring visibility to the same theme. As you can see, the hashtag aims at developing the visibility of a post or an article on Linkedin to bring more interactions.
A well-known practice for a brand is to monitor what people say about them on Linkedin. It's also a great way to follow a theme that interests you, like for example, the hashtag #recruitment to know the latest conversations on this topic.
You can include them in your publications:
When publishing a post, you can accompany your message with a link and several hashtags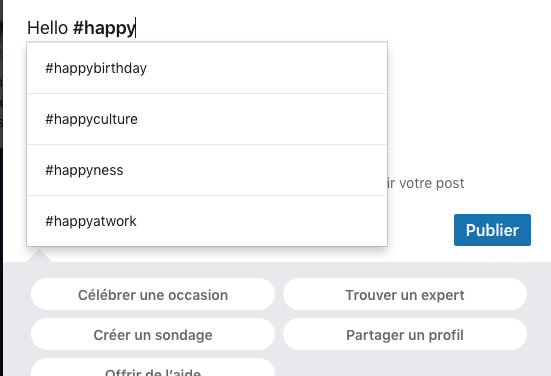 You can include them in your LinkedIn articles
Same as for a publication, except that here you click on "Write a post"

You will be taken to a similar page: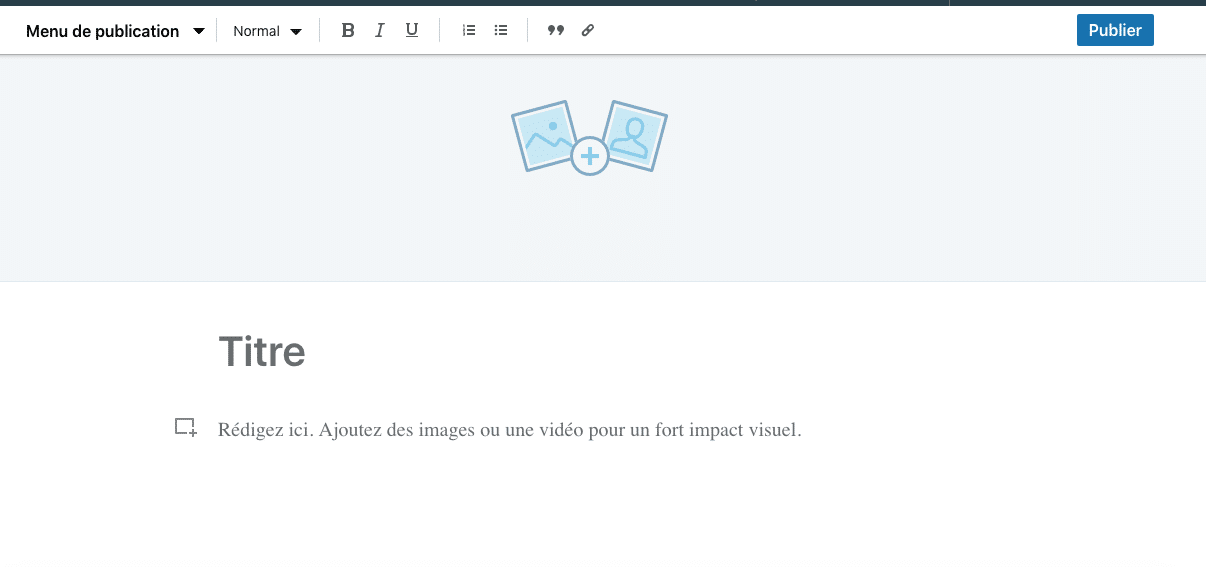 You can then write your post and associate the corresponding hashtags. But, be careful not to put more than 3. At the risk of looking like an Instagrammer 😉
By the way, do you know which is better between an article or a post to get visibility? 😜 Answer in our article.
There is no magic recipe to check upstream the relevance of the hashtags used except this one:
Apart from hashtags from your brand or a marketing operation you are launching, you can check the number of followers on a hashtag before using it.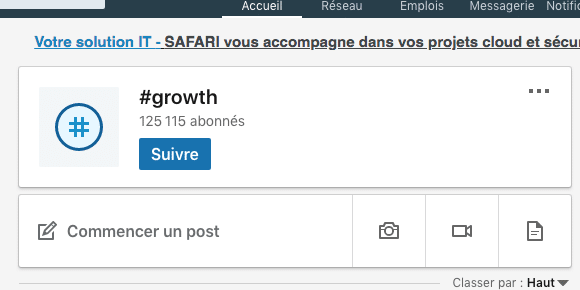 This will tell you how many people are following that topic and determines a certain attraction of your topic. Another KPI to track the relevance of a topic is simply to look at whether using it in a publication has given you additional visibility.