Prospectin synchronization with SalesForce (via Zapier)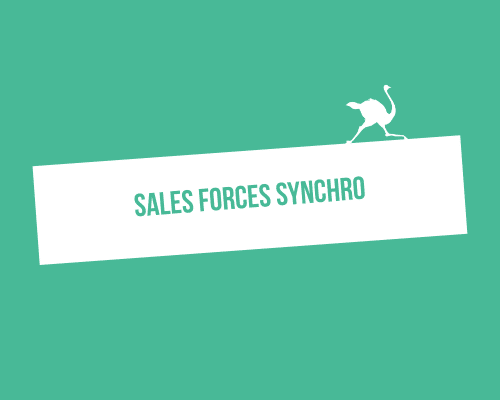 4
minutes
Thanks to the "triggers" update (see article), it is now possible to automatically export leads from ProspectIn to most CRMs via a Zapier sync. This synchronization can be a bit tricky. We explain everything here!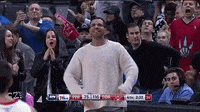 Salesforce is a cloud-based customer relationship management (or CRM) solution that gives all departments in your company – including marketing, sales, customer service, and e-commerce – a unified view of your customers on an integrated platform.
It's clearly the world leader in cloud CRM and offers many advantages: flexibility, adaptability, standard API links, an infinite number of options with multiple applications, and many more!

What is Zapier?
Zapier is a tool that allows you to synchronize more than 2,000 applications and software with each other, with a very simple interface. Discover Zapier.
Thanks to Zapier, we will be able to synchronize Prospectin with Dropcontact, the goal being to retrieve your prospects on Linkedin and their data according to a trigger, an event that you will determine thanks to our trigger feature that will be directly exported into your CRM DropContact
What are triggers?
The triggers allow you to automate actions on incoming events (invitation request, new message sent…) and create outgoing events (sending to Zapier, sending a message, etc…).(see the article)
How to set it up?
0. Prerequisite:
Zapier pricing is based on a number of actions performed. In order to reduce costs, we have set up a grouped sending system, updating the prospects 10 by 10 in your CRM. ProspectIn and Zapier synchronization requires a 3-step "Zap", available only with Zapier's premium offer(see Zapier's rates)
ProspectIn triggers are only available on the Advanced (and Enterprise) plan.
1. Create the Zap
Click on "Make a Zap! "then search for "Webhook By Zapier" => "Catch Hook" and click on "Continue". You get a URL to copy.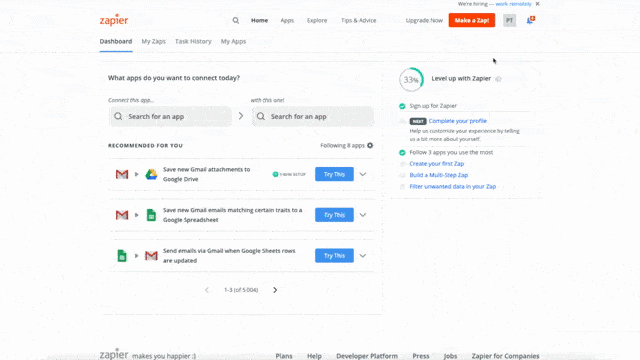 2. Create the Trigger on ProspectIn
Go to the "Triggers" tab in the ProspectIn back office. Choose "Create" and then define the incoming event you want. For example, if I want to automatically sync with my CRM the leads that have responded, I choose "Responded".
For the outbound event, choose "Export to my own CRM". Copy the URL of the Zap previously obtained and "Save and launch".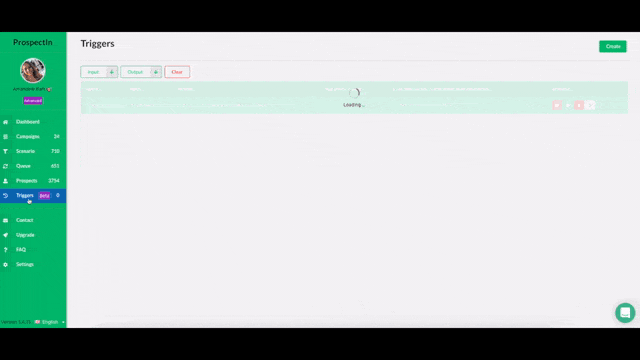 The validation sends a request to Zapier to start the synchronization.
3. Synchronize and test
Click on "Continue" and "Test & Review". You should have "Hook A": this is the test data sent to creation to give Zapier the format of the data to process.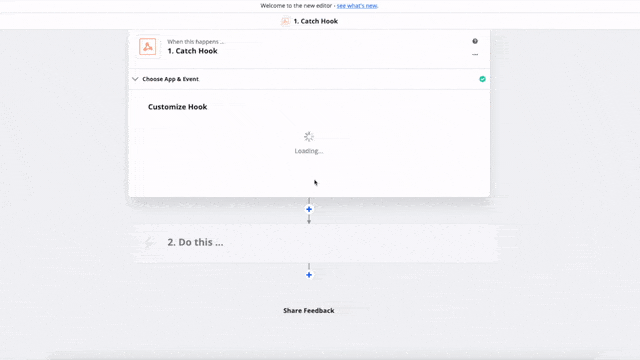 Click on "Done editing".
4. Format your data
This step allows you to define the keys and associated data that you will export to your CRM. For example, if the field in your CRM is "Email", you will create an "Email" key associated with the "Email" data received in the Zapier Webhook.
Click on "Do this". Search for "Formatter" and select "'Formatter By Zapier" then "Text". Go to the next step. Choose "Split Text".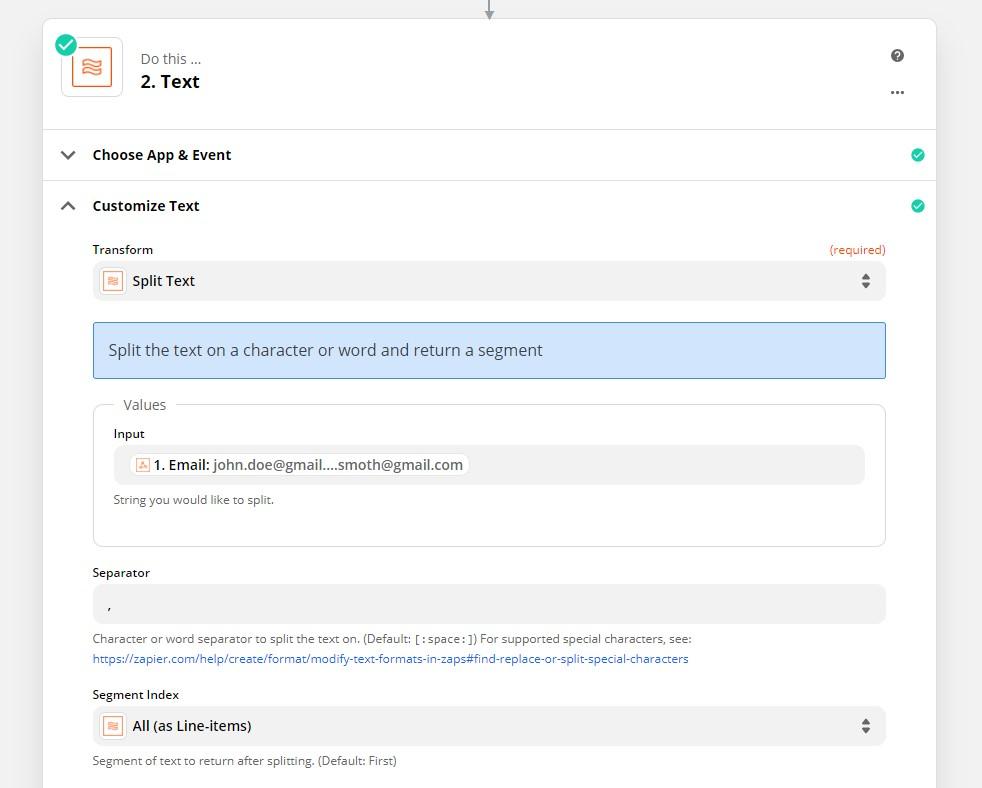 You need to do one step for each piece of data requested. Here, it is for example the email addresses. You choose the Email input and the separator "," and ask to split "All (as Line-Items)".
NB: We send the data in bulk, so the information can sometimes be grouped in the same box of the Google sheet. Going through these steps will prevent this.
Proceed in the same way for each requested variable: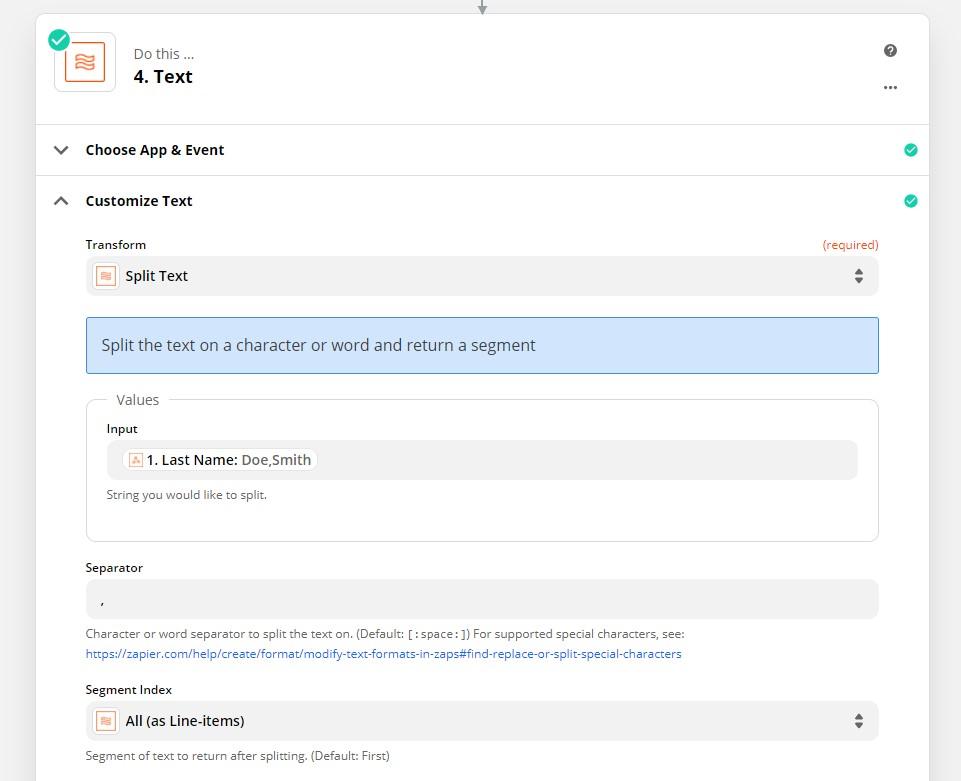 5. Define the output action to Google Sheet
If you want to export to DropContact you have to create a second zap after this one (we'll come to that later!).
You have to go through a Google sheet to separate the information sent in bulk.
Click on "+".
Search for your application. Here "Google Sheet". In the box "Choose action event" choose " Create Spreadsheet Row(s) in Google Sheets". (The plural (s) is important for information sent in bulk)
Click on "Continue" to synchronize with Google Sheet and retrieve the correct URL.
Choose the excel sheet to export your data to and enter the data
Click on "Continue" then "Test & continue" then "Done editing

6. Define the action towards Salesforce
Select a step to add and select "Salesforce
Select "Create a Record", do "Continue"

Connect to your Salesforce account and click "Continue
In the Action Set-up:
Search for "Contact" in "Salesforce Object"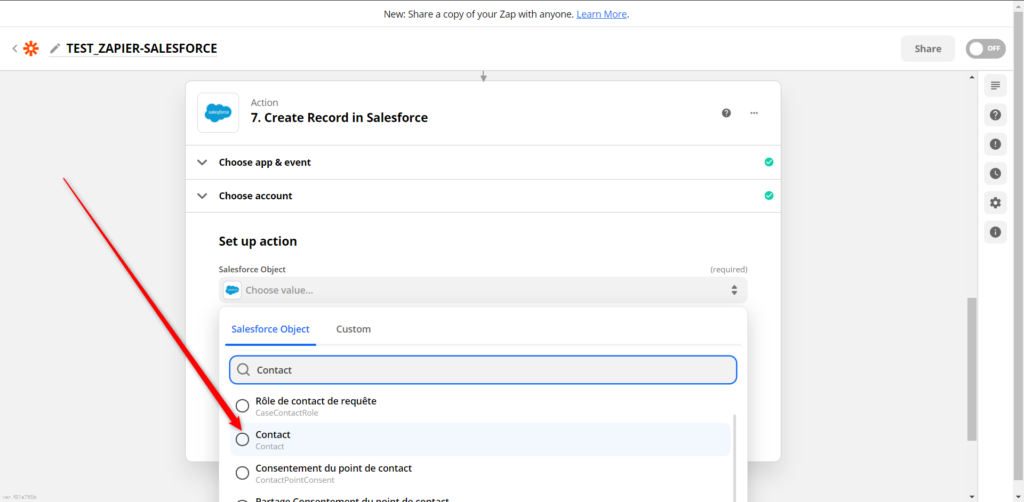 You must fill in the variables you have by selecting the Hook of the Google Sheet: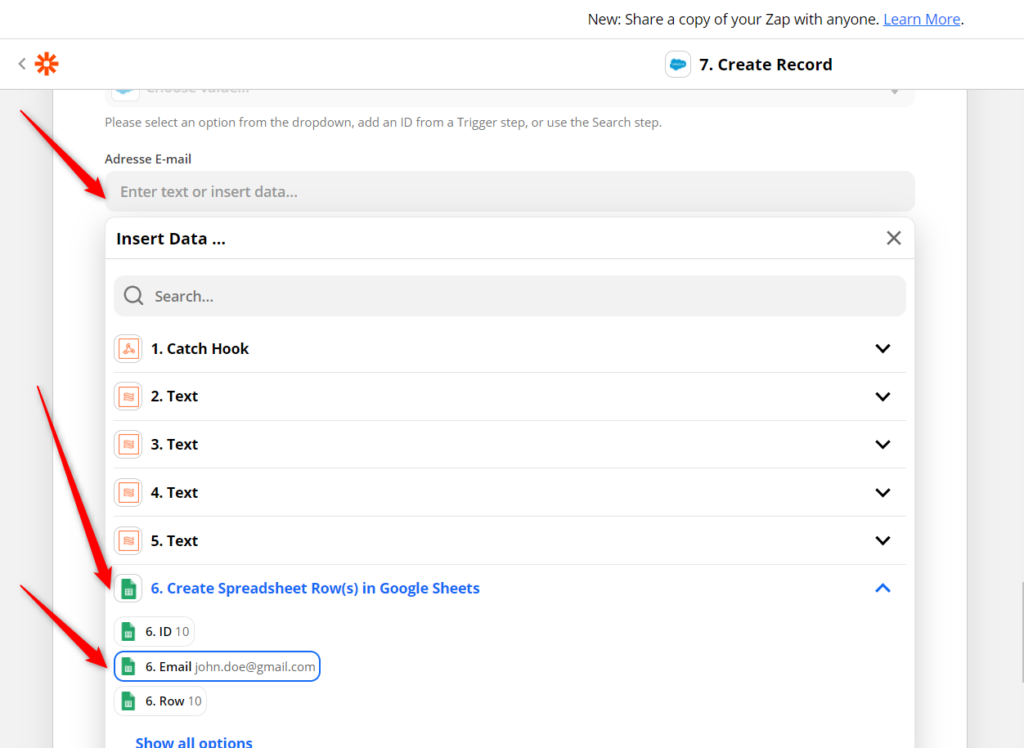 Do "Continue" and "Test & Continue
Click on "Turn On your Zap
————————————————–
In Salesforce, you will find the imported contacts in
"Home"; "Recent Records":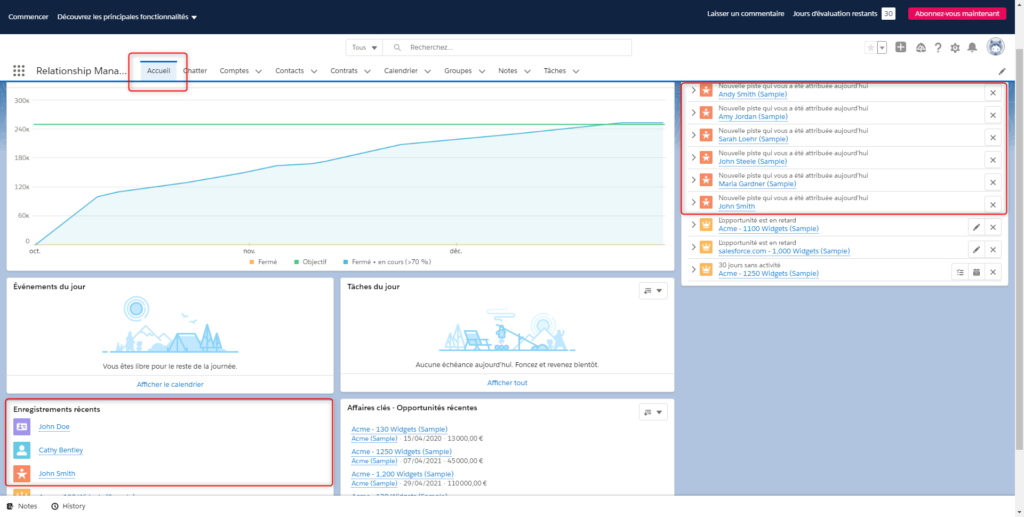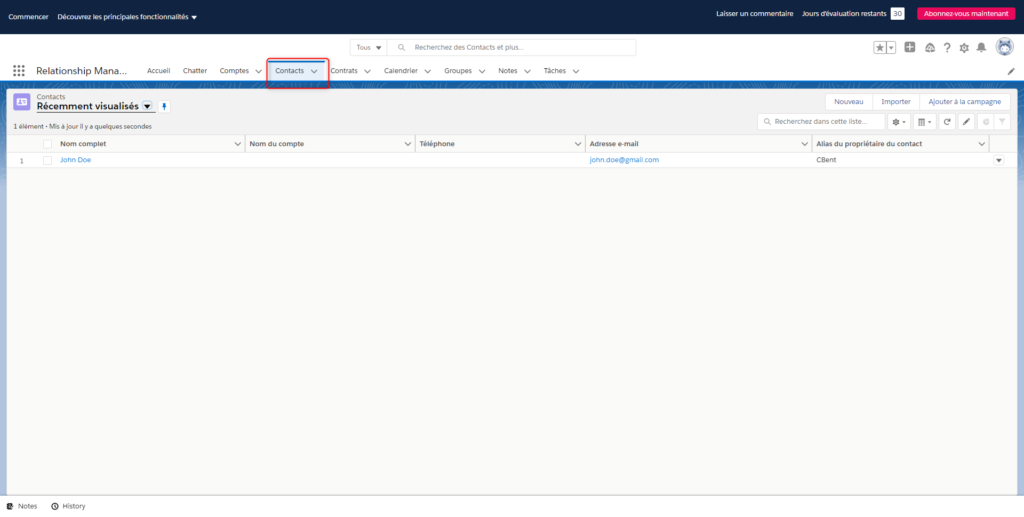 And see you soon for new synchronizations! 😎