Welcome to the tutorial Waalaxy synchronized with SalesForce !
Our auto-import feature allows you to retrieve data from Waalaxy, you can export this data to other CRMs via a Zapier integration. Want to automatically transfer the retrieved data to your Salesforce CRM? It's this way! ⚡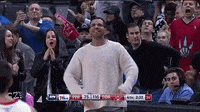 Salesforce is a cloud-based customer relationship management (or CRM) solution that gives all departments in your company – including marketing, sales, customer service, and e-commerce – a unified view of your customers on an integrated platform.
It's clearly the world leader in cloud CRM and offers many advantages: flexibility, adaptability, standard API links, an infinite number of options with multiple applications, and many more!
What is Zapier?
Zapier is a tool that allows you to synchronize more than 2,000 applications and software with each other, and this, with a very simple interface. Discover Zapier.
Thanks to Zapier, we will be able to synchronize Prospectin with Dropcontact, the goal being to retrieve your leads on Linkedin and their data according to a trigger, an event that you will determine thanks to our auto-import feature that will directly export the leads into your Dropcontact CRM.
Waalaxy x Salesforce Zap link
You can click on the pre-formatted Zap link below, to sync Waalaxy x Salesforce, this, to save you from doing the tutorial. 😜
If you want to challenge Zapier, then follow the tuto and do it by yourself!
➡️ Waalaxy x Salesforce Zap Link
How to set it up?
0. Prerequisite:
To integrate a CRM, we need to go through a Zap that connects Waalaxy and Google Sheet via a trigger. So I will ask you to follow the process detailed in this article before you can link Salesforce.
6. Define the action
Choose App & Event
Select a step to add and select "Salesforce".
Select "Create a Record" and click "Continue".

Connect to your Salesforce account and click "Continue".
Set Up the Action
Search "Contact" in "Salesforce Object".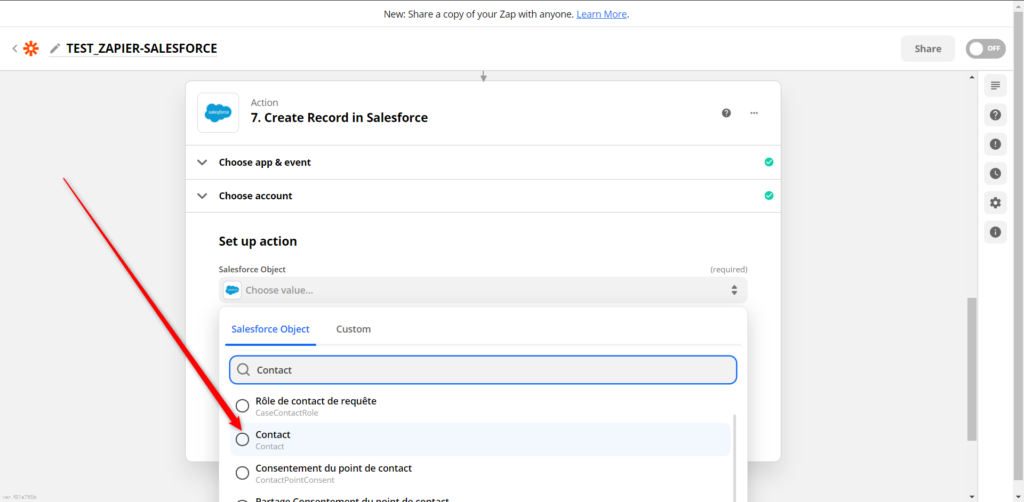 You must fill in the variables you have by selecting the Hook of the Google Sheet :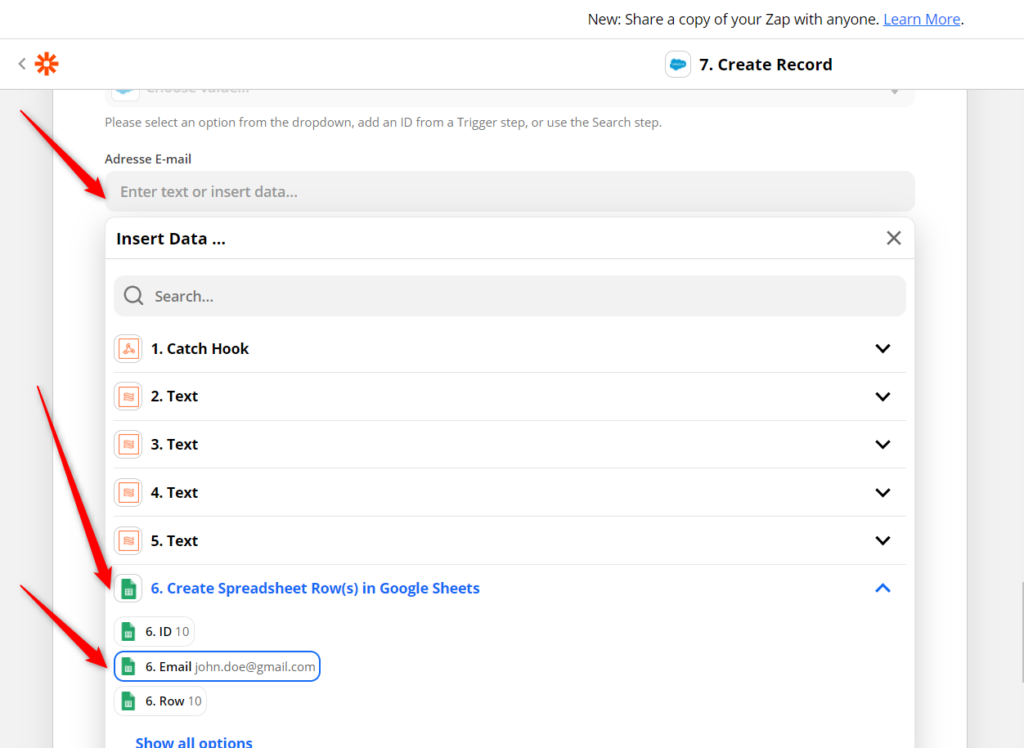 Do "Continue" and "Test & Continue".
Click on "Turn On your Zap".
Seen on Salesforce
In Salesforce, you will find the imported contacts in
"Home"; "Recent Records":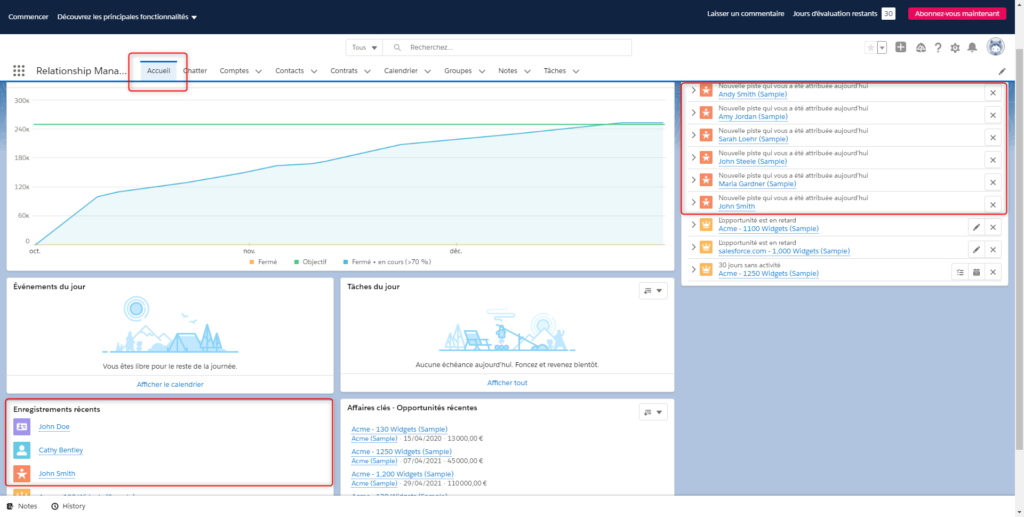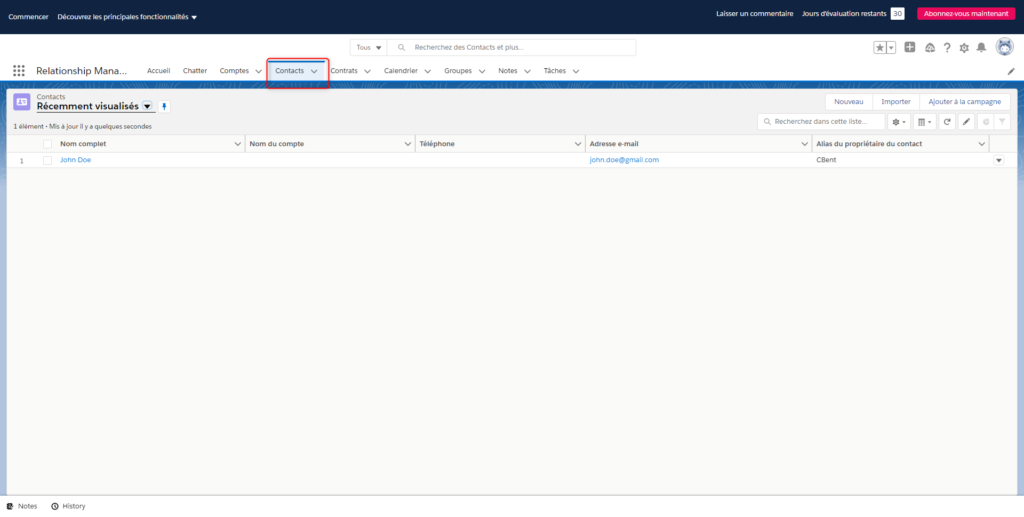 See you soon for new synchronizations! 😎