How to synchronize any application with ProspectIn using triggers? With ProspectIn, anything is possible. Find out how to sync ProspectIn with Airtable in minutes. 😇
Airtable is a cloud collaboration service, which allows you to create databases for any occasion.
It's not a simple tool to explain so many possibilities, but it's very easy to use and quite intuitive: basically, it lets you use what you want, where you want and with whom you want; the promise is good! 😜

Prerequisite: Synchronize ProspectIn with Zapier
Before you start syncing with Airtable, you must have synced ProspectIn with Zapier. Find out how to do that here.
Synchronize ProspectIn with Airtable
We want to create a contact, a record in Airtable from the creation of Rows in Google Sheet.
Select the Airtable tool from the list of tools.
Define the "Creat record" event and press "Continue".
Log in to Airtable; you will be asked to redesignate the API Key to log in.

Go to Airtable, click on your profile picture in the top right corner.
Click on "Account".
Generate the API key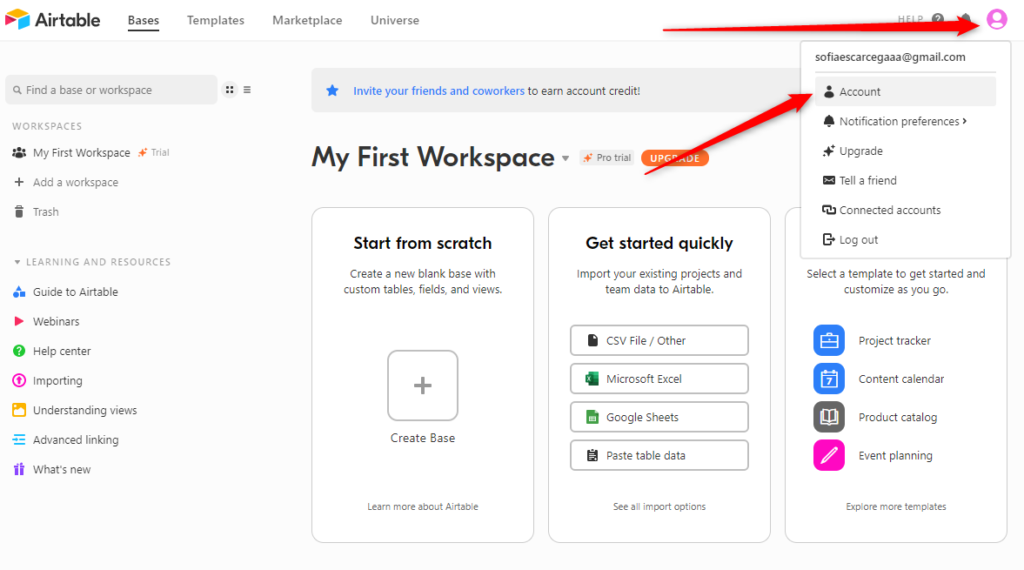 In the "API" section click on "generate API key".
Copy the API key and paste it in the window opened on Zapier.
Define the action on Airtable
Fill in the fields in the Set-Up Action:
Go to Airtable, and create a base / template, you can select an existing one or create one, you will find it on the homepage in "My First Workspace":

Click on your base, for example "Bug tracker".
Define the tables (which correspond to the "sheets" in Google Sheet).
Define the columns via your Google Sheet

Define the columns. In my example everything is well set but initially it was not these columns, there were some by default.
Delete the columns you don't want.
Click on "+".
Select the type of variable, here it will be "Text".
Give the name of the column, for example "FirstName".
Repeat this for all the variables you want to import (they must correspond to the columns of your Google Sheet).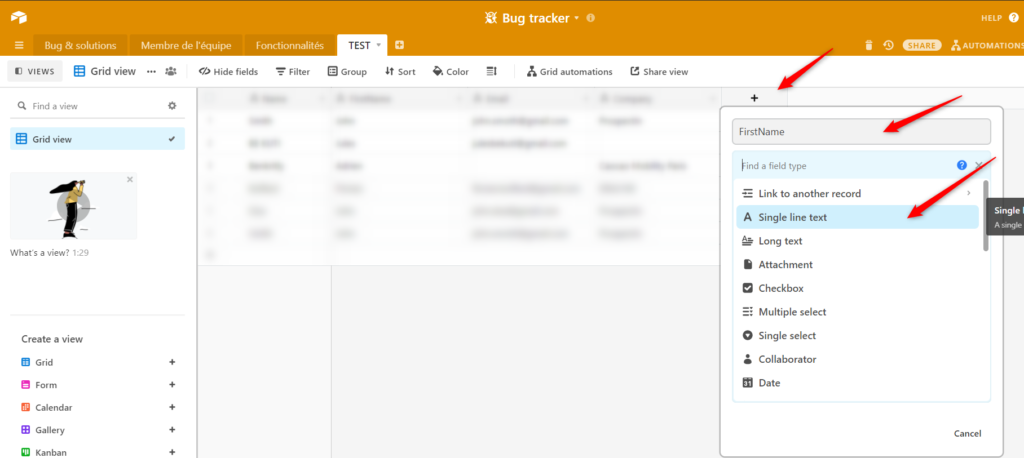 Go back to Zapier
In the Set-Up Action, select the base, in my example it was "Bug tracker".
Select the table, in my example it was "Test".
Insert the defined variables (FirstName, LastName, Email, Compaby, Region, Occupation etc..).
Click on "Continue".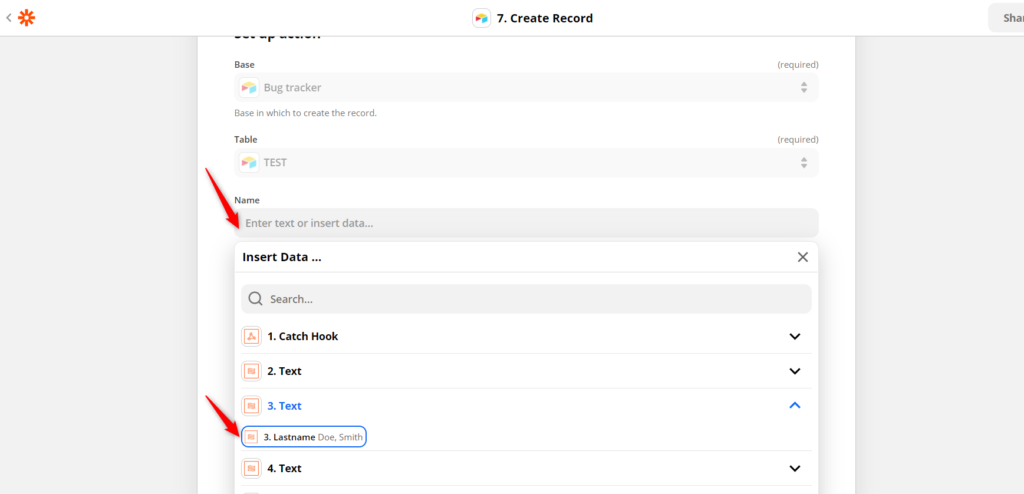 Click on "Test & Continue".
"Turn On your Zap.
Here's what it looks like on Airtable: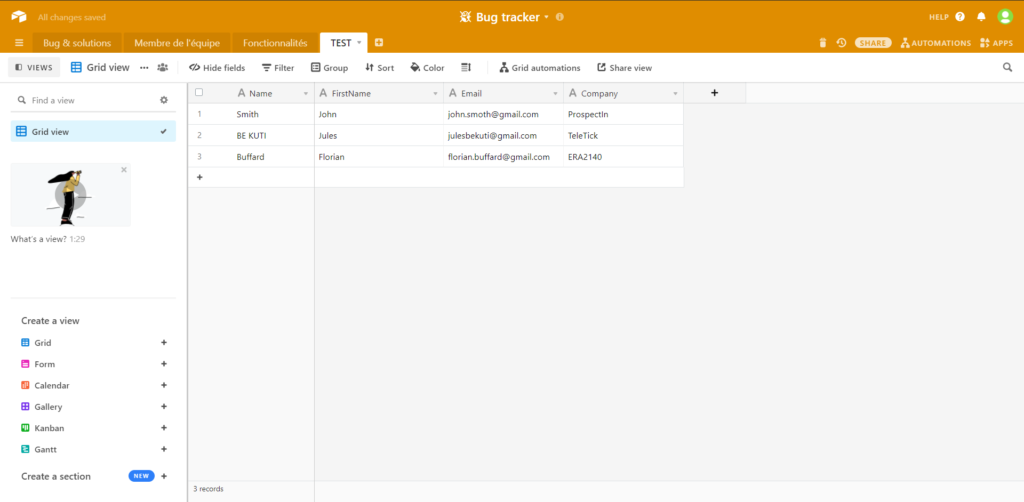 And see you soon for more syncs! 😎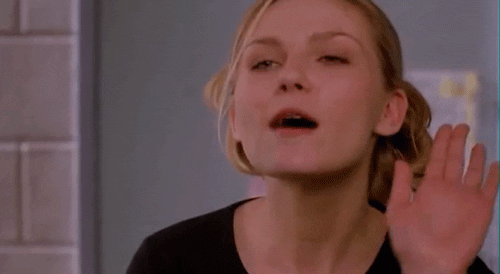 Now you know how to sync ProspectIn with Airtable! 🚀