What are the different subscriptions and pricing for ProspectIn?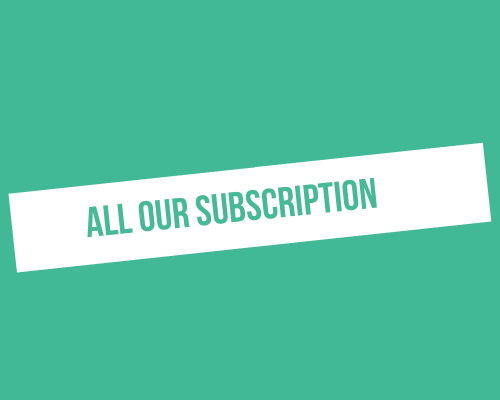 3

min
At ProspectIn, we offer several subscriptions, but also a free version of our B2B tool. We detail the different subscriptions and princing for ProspectIn in this article so that you can make the choice that suits you best! 😁
The free trial
When you start using ProspectIn, you get a 7-day free trial period on the most advanced plan of our subscriptions. This period allows you to test the tool completely. This will allow you to see the features you need in order to choose between the different ProspectIn subscriptions and find the one that is right for you. Even if you do not subscribe to a paid plan, you can still use ProspectIn for free!
ProspectIn free plan
Let's talk about our free version and what it allows you to do. When you are in the free formula (standard) you are limited to 10-15 actions per type of action per day and you no longer have access to the scenarios. That is to say:
Messages: 10 to 15 messages per day.
Invitations: 10 to 15 invitations per day.
Visits: 10 to 15 visits per day.
Follow: 10 to 15 follows per day.
You no longer have access to the scenario functionality. If you had an ongoing scenario during your trial period, you will need to subscribe to an advanced subscription so that the scenario resume where they left off.
Pro plan (and pricing) for ProspectIn
Features: Message/connection/visit/profile follow.
Monthly price: 24.99 € per month.
Annual price: 16.99 € per month.

The PRO plan allows you to use the message, connection, visit and follow functionality, with unlimited quotas. Of course, you cannot exceed the limits imposed by LinkedIn.
Advanced plan (and pricing) for ProspectIn
Features: Message/connection/visit/follow + Scenarios.
Monthly price: 49.99 € per month.
Annual price: 34.99 € per month

The advanced subscription is our most.
The complete package. You benefit from all the advantages of a PRO subscription but with access to our scenario functionality as well as a our trigger feature.
The scenario functionality allows you to create sequences of actions. Quite similar to standard drip campaign emails, but using LinkedIn's private messaging instead of conventional emails and therefore with a very, very attractive opening and engagement rate. 😉
This functionality allows you to sequence actions (profile visit, profile follow, connection request, messages) between them according to certain delays and conditions, all in a fully automated manner.
The trigger feature allows to automatically trigger an action according to another and to certain conditions. This extremely powerful feature allows you, for example, to automatically accept invitation requests that you receive while sending a welcome message. To give you an idea of ​​the possibilities offered, here is an article which gives you 10 examples of triggers.
Triggers also allow you to synchronize your personal CRM (Hubspot, Pipedrive, Salesforce, etc.) with ProspectIn. This article explains how to do it.
Enterprise plan (and pricing) for ProspectIn
The Enterprise subscription is aimed at agencies that manage prospecting for their clients, sales/business developer/recruiters teams and start-ups who want to use all of the founders' accounts to kick start the activity.
Indeed, the Enterprise offer allows you to manage several ProspectIn accounts from a single platform. You can export leads from a LinkedIn account to other members of the company, allowing you to use only one Sales Navigator subscription instead of several.
The anti-prospect-duplicate check allows you to ensure that each member of the company does not contact prospects already contacted by another member of the company.
Finally, a statistical dashboard allows you to have an overview of the accounts making up the company.
You can check this article to find out more about the Enterprise offer.
Don't hesitate to contact Margot on the chat, she will be happy to help you if you still have questions about subscriptions and pricing for ProspectIn! 😊