If you want to finally be able to put gifs on LinkedIn, then you'll love this article! Let's take a look at the GIF format together:
How to create a post with an embedded Gif.
How to send an animated image in LinkedIn's private messaging.
How to reply in a comment with an animated Gif.
Of course, all our tips and tools are FREE. 💌 I, for one, normally abuse gifs. But in order to put a gif on LinkedIn, you have to… go find a gif on a platform outside of LinkedIn, then add it. Indeed, social network does not have this feature. In short, a hell of a process for me, way too long. 😭
And for us our team, who publish on LinkedIn 5 times a day, we really had to find a better solution! So, we found a way to import GIFs faster and we wanted to share it with you.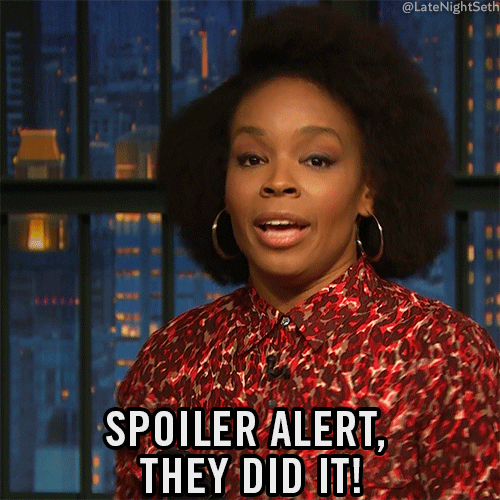 1. How to publish an animated GIF on LinkedIn?
The only war there is on LinkedIn is the war for attention. Getting your target's attention, so you can get a message to them. 🤪 But with so many LinkedIn posts going through their news feed, you have to innovate. Diversify, and try to capture their attention differently.
A gif in a LinkedIn post can be the perfect opportunity to capture that attention in seconds, with an image that speaks to them. 😎
So to add gifs to your posts or articles, you need to go through a platform external to LinkedIn. We use GIPHY. It's pretty simple, just type what you're looking for in the search bar.
Then right-click, "save as" and select "image"; you can choose between JPEG and PNG. The PNG format is of better quality, but it is a bit heavier, so it may take longer to be displayed in the news feed.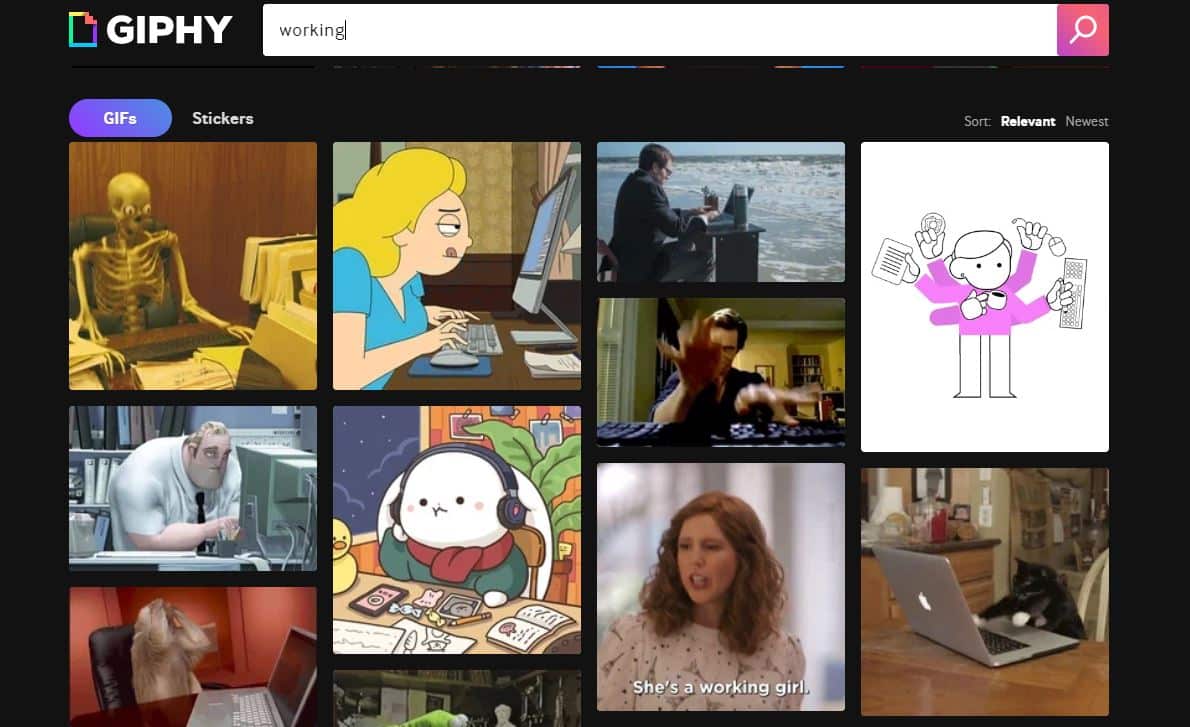 Then, you go to LinkedIn and click on "Create a new post". There you will be able to add an image and select your Gif, normally they should be animated. Ps: no need to do image compression when they are LinkedIn posts. 😜
2. LinkedIn Gif in comment
I, for one, already use gifs a lot in LinkedIn comments. Especially on "comment to receive" posts. It's a nice change from what we usually see and it can make you stand out on a post if that's your intention. On LinkedIn, it's hard enough toget attention on a post.
So to get attention to your comment, you'll have to keep it short and punchy. Nobody likes to read a long comments. On the other hand, an image or a gif can make a big impact. If it works really well, you can even turn it into a post.
😄

The best way to quickly publish a post with a GIF is to download an easy tool with a wide selection of animated sequences. So I invite you to download this Gifs generator, which allows you to put a LinkedIn gif in seconds. 😜
To put a gif on LinkedIn:

Open your LinkedIn feed and select the comment you want to reply to.
Press "comment" the gif icon should appear.
Press the icon to add a gif.
Choose your favorite gif.
Post it by clicking on it. 😄
Ps: If you don't see your comment, think of sorting them "to the most recent", it should appear!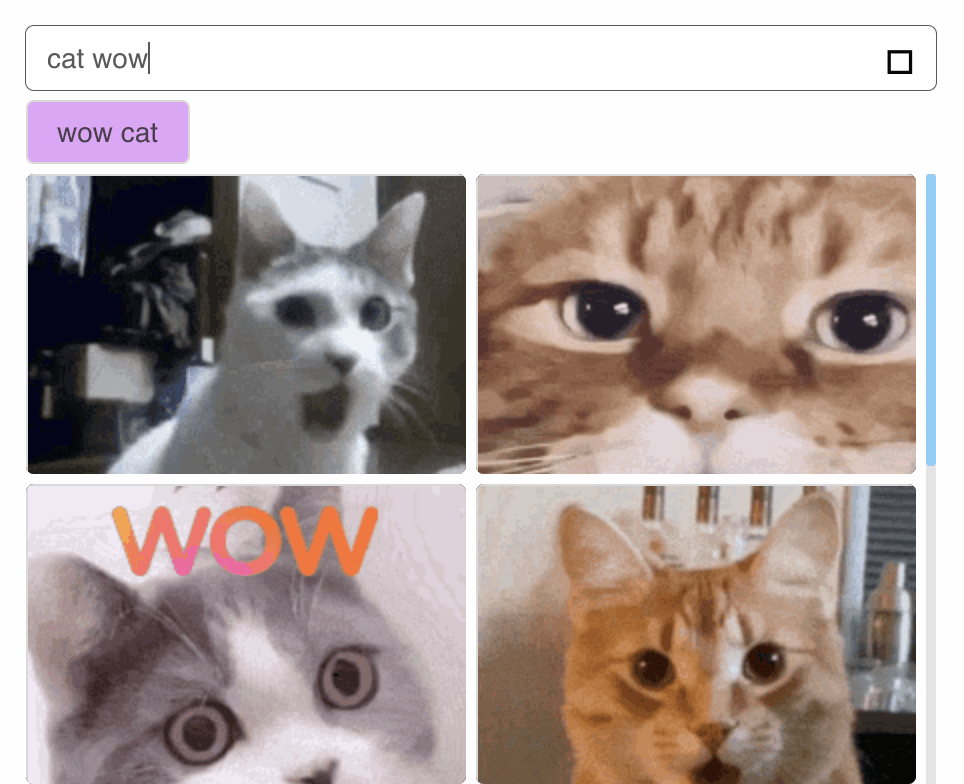 Feel free to send me your favorite gif to see who holds the crown of the queen/king of gifs. 😏
3. Gifs in private messages on LinkedIn
This is my little secret… I use gifs on LinkedIn as an Ice Breaker. Depending on the person, I send a custom gif based on what's on their profile.
And honestly, it almost always works. 😄
I've been having a gif-only discussion with someone for over 3 weeks. Since then, this person always engages on my posts and recommends me in my field. So this is a technique to try if you feel like innovating your icebreakers. 😄
To send GIFs by message on LinkedIn, this time it is very simple! LinkedIn has directly integrated the animated photos in the messages, no need for another tool. Just click on the person's name, open a conversation window, and bam, you click the GIF button. 💥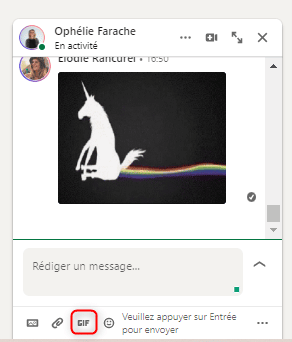 In conclusion: Why use Gifs on LinkedIn?
Gifs on LinkedIn can be a differentiating asset:
Already because it's a lot more fun,
It conveys more emotion than a simple emoji 🤓,
It serves to illustrate your words.
Don't they say a picture is worth a thousand words?
Simply put, your communication depends on the "tone" you want to take. If you are addressing an audience of young entrepreneurs on LinkedIn for example, you will want to make your communication more divisive, and more attractive. Moreover, GIFs are developing in all sectors and digitalization brings a lot of modernity in communication. There are even Tik Tok made by lawyers to give legal advice… so, dare the Gifs. 😜
Faq: How to create a Gif yourself?
To create gifs, you have many options online. For example CANVA, offers you to create an animation for free. You can choose:
The format of the gif,
The number of seconds,
The images and texts and when they appear.
The animated visuals you want to add on top.
It's pretty well done, you have a tuto to start with how to create a gif and export your result. You don't even need Photoshop. 😁
However, you then have to download them as MP4 videos and upload them to LinkedIn in your post as a video and not an image. 💡 Remember to import your brand's visuals into Canva as well as the graphic design colors for a better look!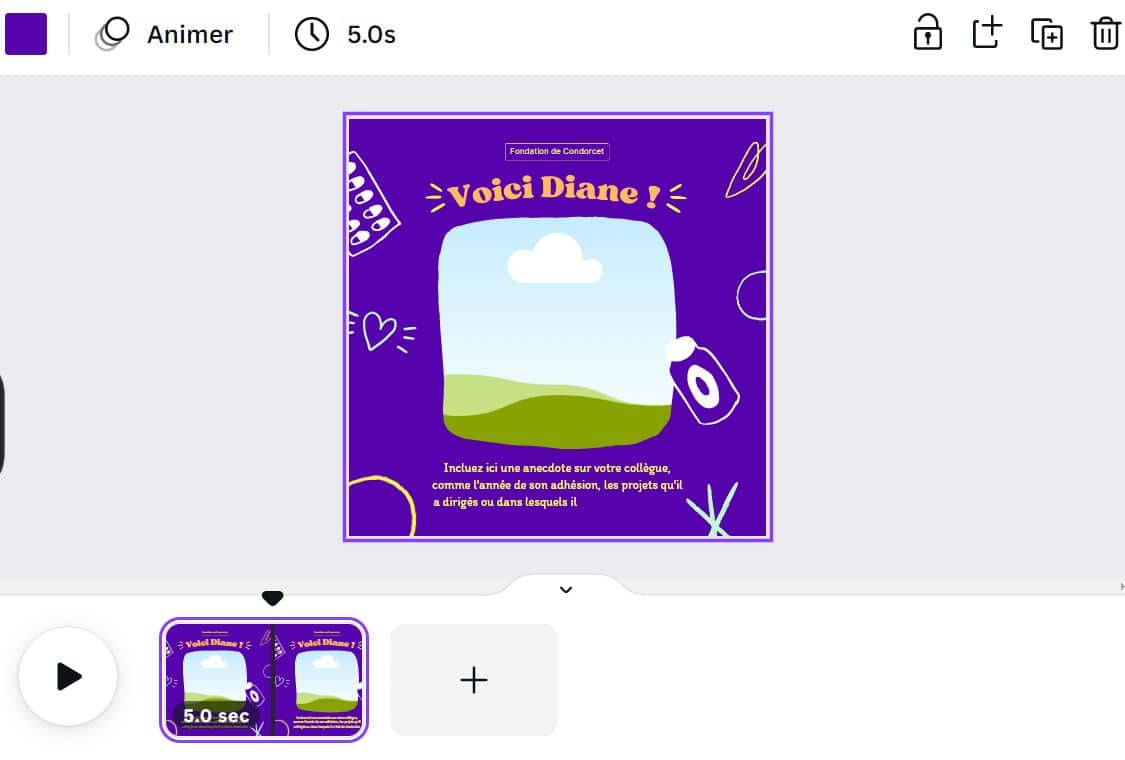 Ps: We say "jif" and not "guif", I made a debate about it right here
Ps 2: "jif" won hands down.