Want to start a small business on Instagram? You'd be right to do so! But before you do, let us introduce you to the Instagram post format best suited to your strategy. Full steam ahead! 🚀
Instagram is a popular social network with over a billion active users worldwide. Users can share photos, videos and stories…
In this article, we'll look at..:
➡️ The different post formats on Instagram.
➡️ Recommended dimensions.
➡️ Tools to use.
What are the different Instagram post formats?
There are many different ways to upload Instagram post formats. We're going to look at each of these formats straight away 👇.
Photos on Instagram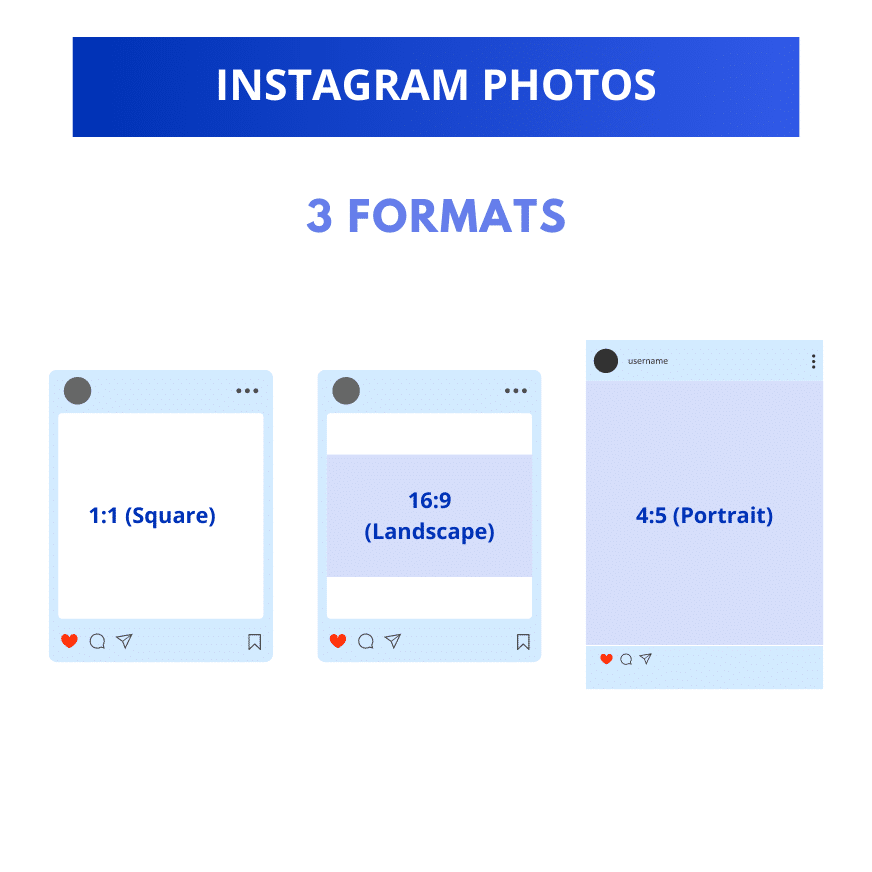 Photos are the most popular publication format on Instagram and here's what you can find:
🔲 Squares: Square photos have an aspect ratio of 1:1. This format is the most classic on Instagram and is suitable for all types of content. It offers a balanced and attractive rendering on the News Feed. This format is ideal for showcasing photos, illustrations or creative designs. By using the square format, you can avoid content being truncated or cut off. It also helps to maintain visual consistency across the profile, reinforcing the personal or professional brand. Despite the introduction of other formats, the square format remains popular 👑 for its classic aesthetic and immediate visual impact.
🎋 Landscape: Landscape photos have an aspect ratio of 16:9. This format is ideal for photos of landscapes, buildings or large objects. This format offers an immersive view, ideal for landscapes, action scenes and detailed visual content. This format optimises the use of space on the News Feed, capturing the attention of subscribers at first glance. However, it's essential to consider composition and visual quality to ensure that the content attracts and holds viewers' interest while complying with Instagram's technical specifications.
🥸 Portrait: Portrait format is a popular choice for images on Instagram. With its 4:5 vertical dimensions, it offers an elongated frame that allows main subjects, portraits and details to be highlighted while avoiding empty spaces. This format is ideal for capturing the attention of followers, as it occupies a large part of users' screens as they scroll through their News Feed. These publications also have the advantage of being well suited to Instagram stories. Brands and influencers often use it to present impactful visuals and creative content that attract more likes and engagement.
Videos on Instagram
On the fabulous social network that is Instagram, you can publish videos in a variety of formats. Here are the main video formats 👇 :
Square or Carousel: As with photos, this 1:1 format gives you equal dimensions in height and width, creating a perfect square. You also get optimum visibility because square videos take up more space on users' screens as they scroll through their News Feed, increasing visibility and the chances of catching subscribers' attention.
Landscape format: This format is like the one we talked about for photos. 16:9.
Vertical format (9:16): Also known as portrait format, this is perfect for videos intended for Instagram stories and IGTV.
Full Screen format (4:5 or 5:4): This format is similar to the portrait format, but slightly wider. It takes up more space on the user's screen.
What are the dimensions of the formats on Instagram?
Now that we've got the formats, maybe you'd like to know the exact dimensions of the different formats on Instagram? Well, we'll give you that straight away!
The importance of the right Instagram post format
As you know, you shouldn't neglect format on Instagram. In fact, it's of great importance for a number of reasons 💡:
Optimal visibility 👀: Each format has its own specific dimensions that fit better with the space available on the News Feed or Instagram stories. Using the right format ensures that your content is clearly visible and won't be truncated or cut off 🪚.
Increased engagement: the right format allows your content to be showcased in an aesthetically pleasing and captivating way. Images or videos that are well suited to the format attract more attention from users, increasing the chances of getting likes, comments and shares.
Visual identity: By using a consistent format ✅ for your publications, you reinforce the visual identity of your brand or profile. This helps followers quickly recognise your posts and creates a consistent visual experience.
Compliance with Instagram features: each format is optimised for specific Instagram features, such as stories, carousels or even IGTV videos. Using the right format allows you to take full advantage of these features and offer a complete user experience.
SEO optimisation: Instagram also uses meta information to index and rank content. The right format, accompanied by relevant captions and hashtags, can help improve the visibility of your content in search results.
So, as you can see, choosing the right format on Instagram is essential to attracting your audience's attention, reinforcing your brand and improving overall engagement with your posts. It also allows you to take full advantage of Instagram's features and optimise your presence on this social network.
What tools should you use?
To adapt formats on Instagram, you can take advantage of a number of online tools that will make the resizing and content creation process easier.
We're going to introduce you to 4 of them.
Canva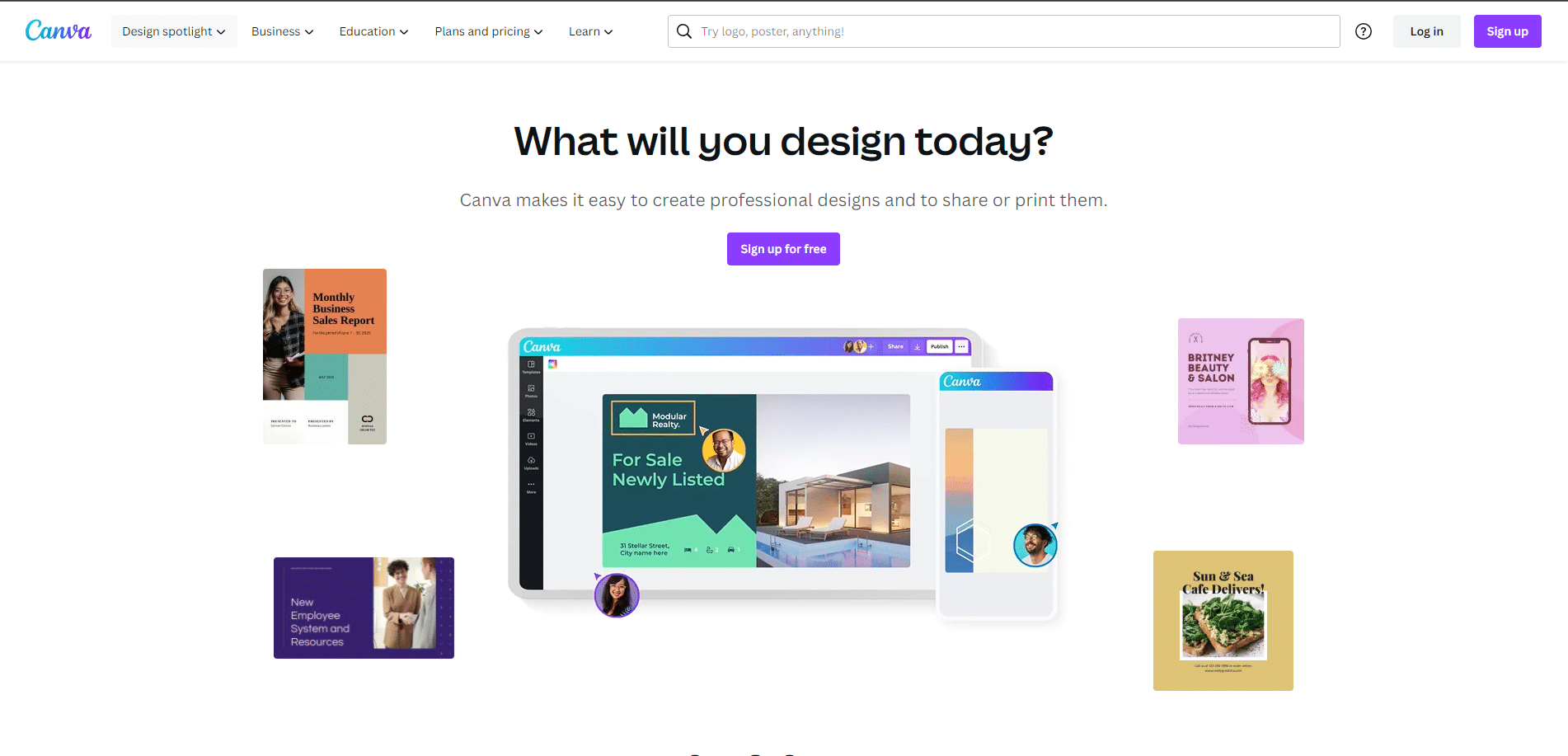 Canva is an online platform that offers predefined templates for Instagram formats such as square posts, stories, highlights covers, etc. You can easily resize your images and videos to adapt them to different formats.
Adobe Spark
This application makes it easy to create videos and images for Instagram with templates adapted to different formats. It offers user-friendly features 😄 for creating visual content.
InShot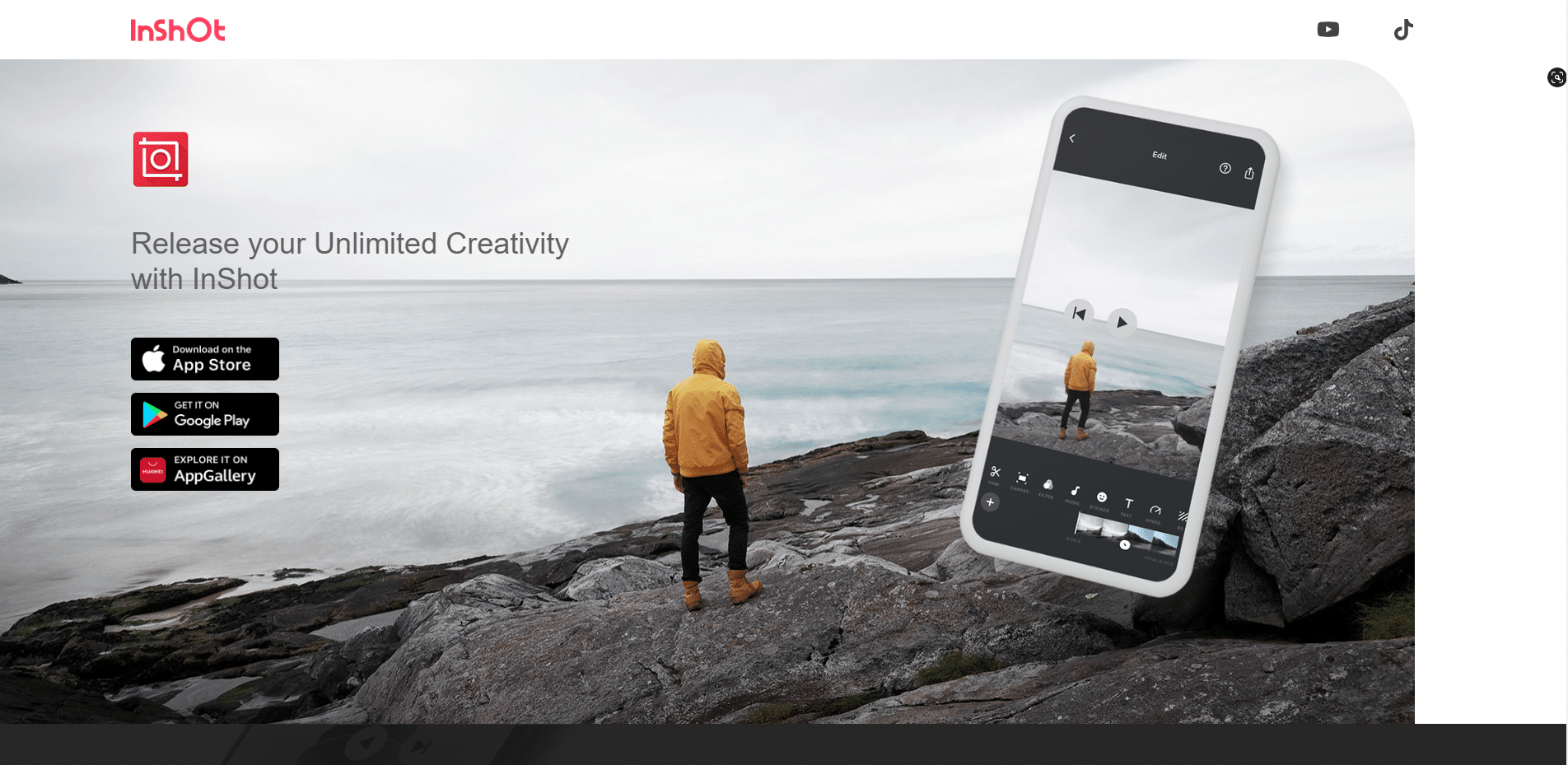 InShot is a popular mobile app for editing and resizing videos for Instagram stories and posts. It also offers editing and customisation tools.
Instagram post format: Abyssal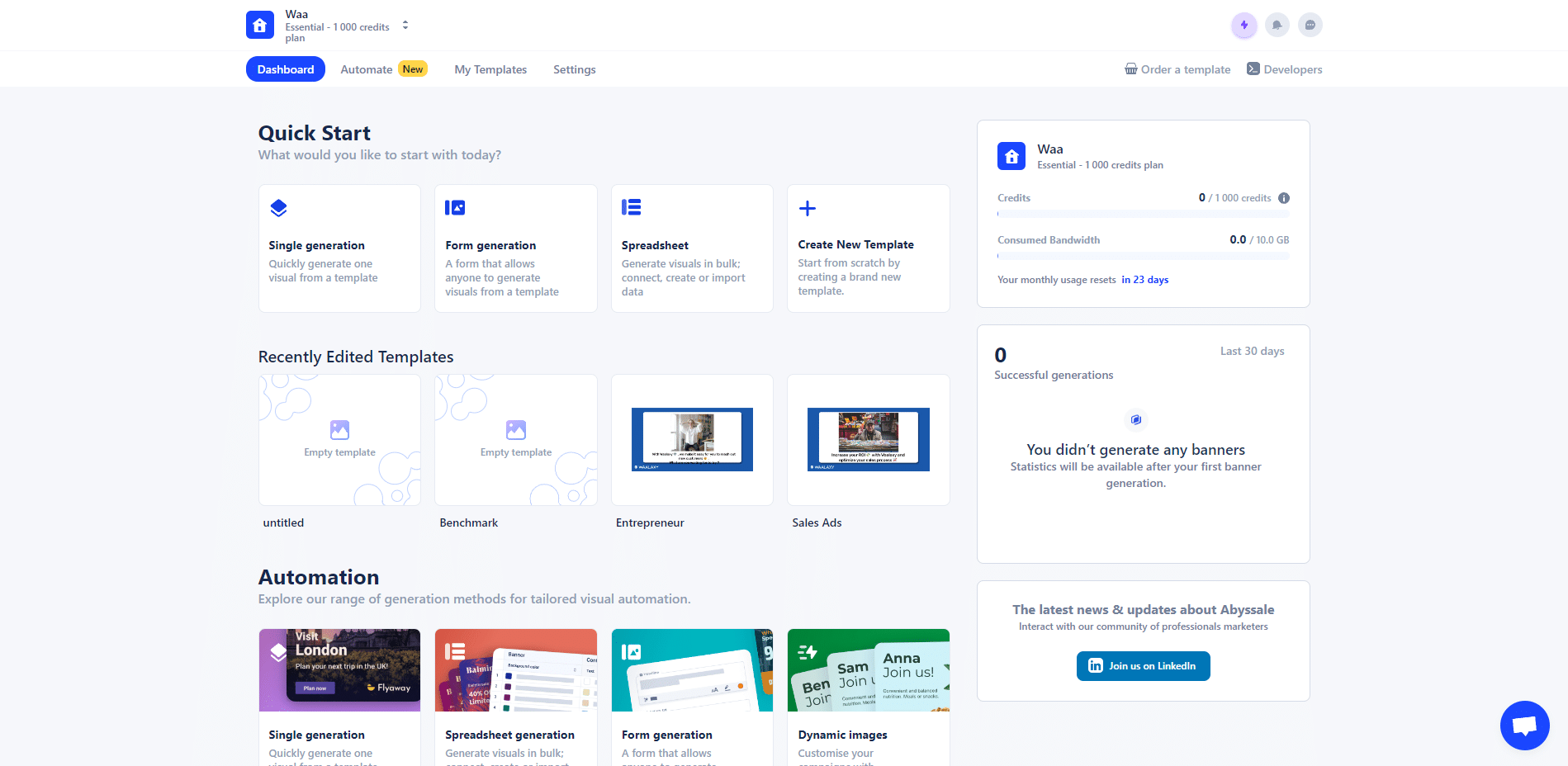 The Abyssale platform is a creative automation solution that allows businesses to automatically generate visual content for social networks, e-commerce, advertising, email marketing and more.
Abyssale uses artificial intelligence to generate high-quality images and videos, customised for each business. There are a variety of templates available. It's a very complete solution that will allow you to choose your formats very quickly.
We love using this tool for our campaigns.
Conclusion of the Instagram post format article
Yes, we've come to the end of our article 😔 on the Instagram post format. But don't worry, we've still got a few bits of info up our sleeves. In this article we got to see:
The different post formats on Instagram.
The dimensions of photos and videos.
What tools you can use.
Nothing too complicated in this article? 😄
Article FAQs
Let's get down to the basics to help you understand this topic better.
How big is a profile photo on Instagram?
Like any profile on social networks (Facebook, LinkedIn …), you need a profile picture. Your profile photo on Instagram should be at least 110 x 100 pixels.
What format should I use on Instagram?
When you're on this social network, it's best to opt for the square format. In any case, make sure you go for 1080 pixels wide to get a nice result. You can choose the 👉 jpeg or png format.
Instagram post photo size
There are three different post sizes on Instagram:
Square.
Landscape.
Portrait.
How big should an Instagram video be?
At the most, your video should not exceed 4GB.
Well, this is it, we're getting to the part where we're going to have to leave each other 🙁. The good news is that you now know all about the Instagram post format. Now all you have to do is experiment 🧪!