Import your LinkedIn leads: all the ways to generate leads with Waalaxy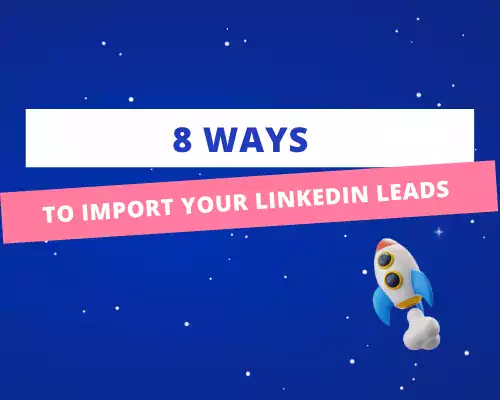 2

min
There are many ways to import your LinkedIn leads to Waalaxy to start your campaigns. Let's recap the top 8! ➡️
Import from a standard LinkedIn search
You are limited to 1000 results per LinkedIn search. This means you won't be able to export more than 1000 results per search; you'll have to play with the filters to get access beyond that. You can read this article to know how to export more than 1000 results. Go to LinkedIn , from the "Search" tab. Filter by "Person" and do your search. ➡️
To optimize your LinkedIn searches, feel free to check out our article on how to perform a good LinkedIn search.
Unlike LinkedIn standard, with Sales Navigator you can export 2500 results of a search and not 1000. To know how to optimize your searches, don't hesitate to read our article on how to perform a good Sales Navigator search.
Sales Navigator allows you to build lists of prospects. Small advantage: LinkedIn will even suggest prospects according to the criteria you have set up.  Go to Sales Navigator, in the "Search" tab:
The second advantage of Sales Navigator is that you can save your searches. You will be able to see the number of new prospects in this search according to the chosen update period (daily, weekly, monthly), which is a big time-saver and helps you organize your prospecting. Go to Sales Navigator, in the "Saved searches" tab:
Import people who commented on my LinkedIn post
You can populate your campaigns automatically thanks to the auto-import feature. (formerly called "triggers" on Prospectin). There are currently 4 types of auto-imports on Waalaxy:
Visited my profile.
Commented on my LinkedIn post.
Sent me a connection request.
New leads in a saved search.
Many more types of auto-imports will be added as time goes by on Waalaxy.
Import a single lead
From LinkedIn
From Sales Navigator
Import from a CSV file
Import the participants of a LinkedIn event
You can import all the participants of an event. To do so, click on the event, and on "Participants", scroll down, and click on "View all participants" :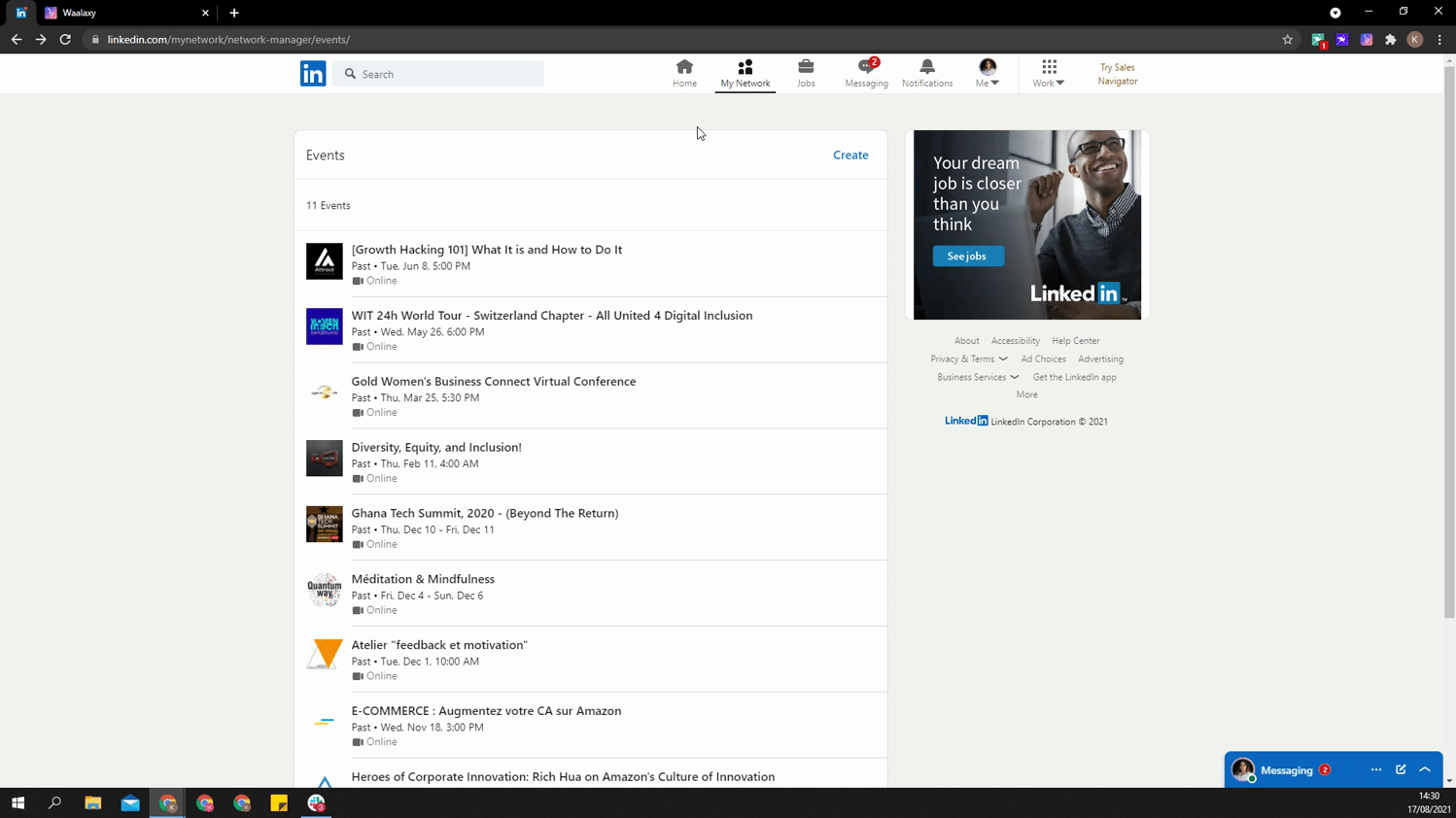 It's never been easier to import your LinkedIn leads, right? Many more import possibilities are going to be developed on Waalaxy and so will be added to this article, so stay tuned! 😁