ProspectIn, the best alternative to Zopto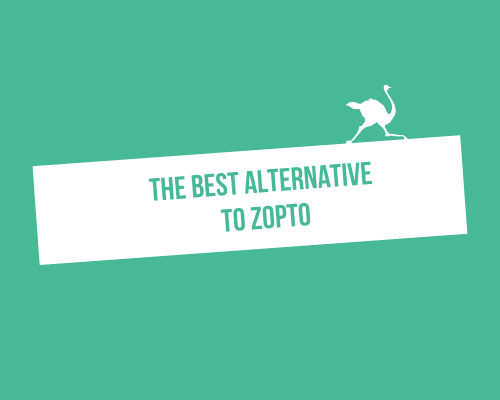 3
minutes
Want to automate your LinkedIn presence and have heard about Zopto? Here we explain how this software works and, above all, why you should choose ProspectIn!
Zopto or how to spend too much money for a tool
First, Zopto is a paying software, and not just a little! And forget the test version, there is none!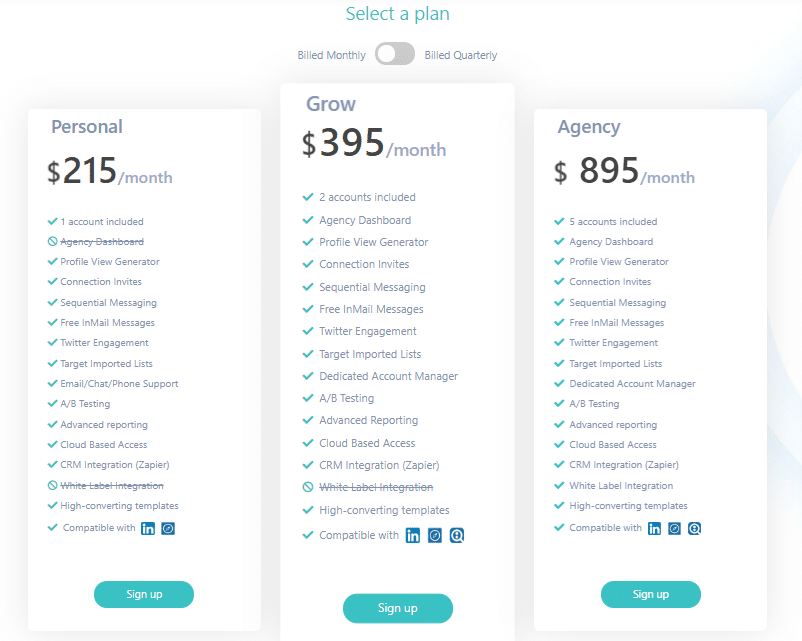 In order to use this software, you must first create your own login and password. If you want to save time, it's not for now, you'll have to be patient! 😅
Finally you will have to use LinkedIn Premium or Sales Navigator to filter your prospects. To reassure you, Zopto promises to filter by location, domain, position or number of followers so you can finally send connection requests, messages or profile visits. By the way, a little tip from the #ProspectInTeam here's how to get the sales navigator for free. 😜
I agree with you, this tool seems very complicated to set up for a somewhat disappointing result. What if I proposed a better solution?
ProspectIn, the best alternative to Zopto
Unlike Zopto, ProspectIn is a largely affordable tool with a free basic version offering more than satisfactory features to familiarize yourself with. On top of that, we offer you a 7-day trial period without registration and without credit card. 😇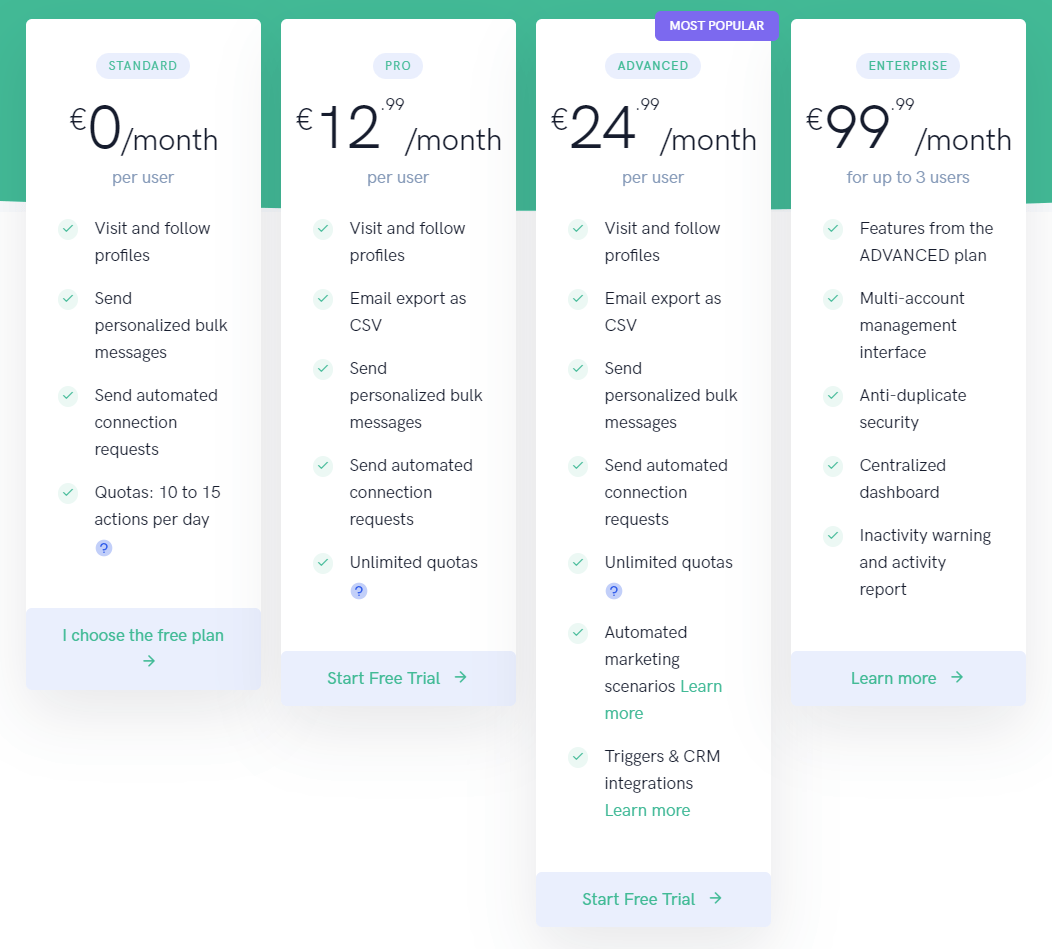 ProspectIn's strong point is that it offers scenarios and is the only tool that does so. But how does it work?
The strong point of our tool is the Scenario feature. In a few words, the Scenario feature will allow you to create sequences of actions similar to transactional emails, while adding "If my prospect…then" conditions: you get much higher opening and conversion rates. 🔥
The scenario allows you to send all types of actions, with all possible and unimaginable conditions. You decide, of all things. 😜
Absolutely all your actions can be controlled and measured from the dashboard. You have access to your dashboard with your performances, your pending invitations, the number of views of your last post…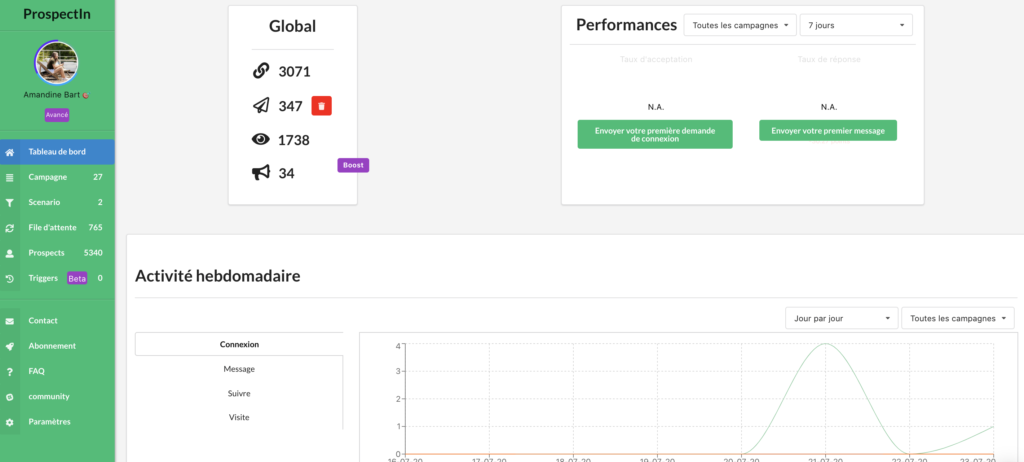 Zopto is not the most secure tool
Zopto's main argument is that their tool is secure because it's in the cloud. But does Zopto impose daily quotas within the limits of LinkedIn? No. They do not communicate in any way about how your account is used and what their process is for sending actions. This is a risk to your account, and I think the last of your goals is to see it banned.
At ProspectIn, the security of your account is our number one priority. We are the first users of our tools, and the last thing we want is to see our accounts banned.  How do we secure? Thanks to our algorithm that simulates human behavior. We don't change your location, your actions are sent from the same place, and we don't modify the LinkedIn code.
However, if you are convinced by the Cloud version, you can also launch ProspectIn in the cloud. 😜
If you want to discuss it, we answer in a few seconds on our customer support.