The LinkedIn logo has evolved several times to become the one we know today. LinkedIn was created in 2002 and launched the following year. But in its early days, the social network had a very different visual identity! 👀
Fewer features were offered, the algorithm much less efficient to offer you quality content and the graphic charter clearly different! Find out everything you need to know about the current LinkedIn logo. 🤩
List of LinkedIn Logo to Download
Copy the logo of your choice by right-clicking on the image, then save it. 👇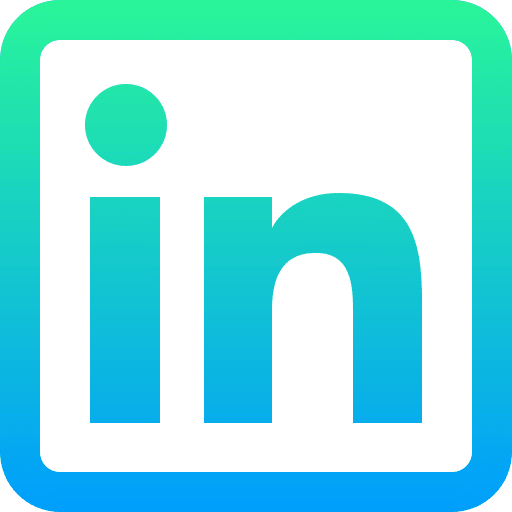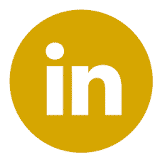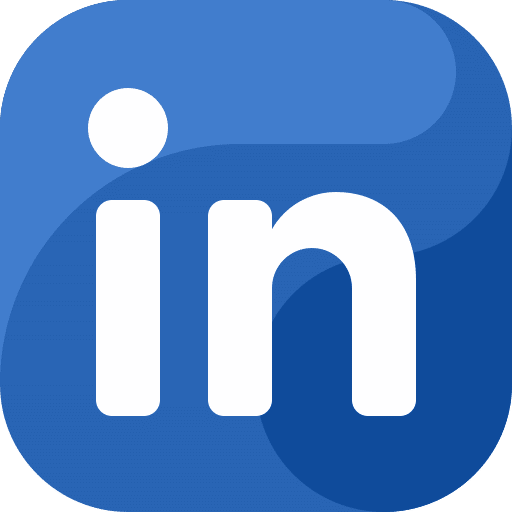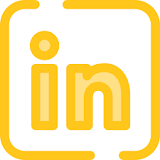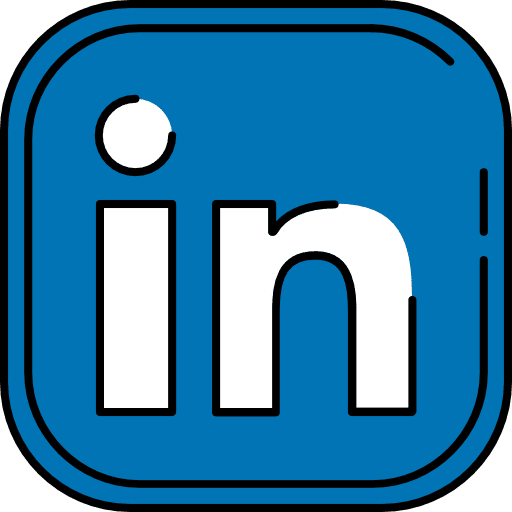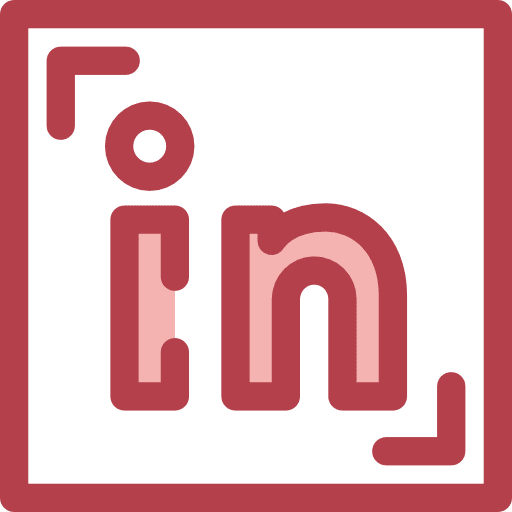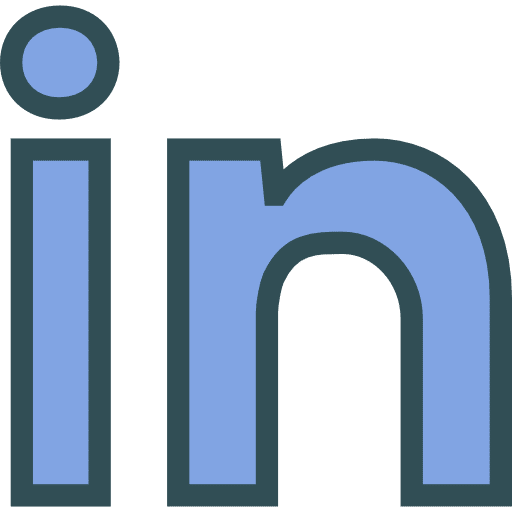 History of LinkedIn
LinkedIn is a US-based professional networking site and social media platform. Reid Hoffman, Konstantin Guericke, Jean-Luc Vailant, Allen Blue and Eric Ly founded it since 2002. The network is based in Mountain View, California. ☀️
It is a social network created to help people find the expertise they need and form business partnerships. More than 700 million people from 200 nations have signed up for this network, which covers 150 different fields of work. 👷
Officially, the company and its logo were launched in late 2002, although the service began operating in the spring of 2003. LinkedIn filed for an IPO in the first half of 2011 and listed on the New York Stock Exchange this summer. It was purchased by Microsoft in January 2017 and became their property. The symbology describes all the important phases of the affiliate platform's evolution. 🌱
The contemporary corporate symbol first appeared at the time of opening. It has changed twice during its years of existence, albeit slightly, remaining the same as in the beginning. It consists of the preposition "In" and the word "Linked". There is a small space between them that makes it look like the pieces are mixed together. 🧩
By the way,
This article is here to help you learn a little more about LinkedIn, if you are using LinkedIn to grow your network or find clients, Waalaxy is a free tool to help you achieve your goal. 🎁
Discover Waalaxy 🪐
LinkedIn origin of the logo
If today the company LinkedIn, is one of the social media most visited in the world (behind Facebook, Twitter, Snapchat and Tumblr), this was not always the case. 😬
The network is currently almost 20 years old, which makes it an ancestor from an Internet perspective. As a result, it has undergone several graphic redesigns and some slight changes to the LinkedIn logo. 🌠
We'll take a look at a few here! 👇
LinkedIn logo black :

From the opening of LinkedIn, in 2003, the network displays the word "Linked" in black and the word "In" in white. We still find this square blue background that we still know today. A font with straight letters, which impose themselves and impose themselves: LinkedIn wanted to assert its seriousness and notoriety. 🤓
LinkedIn logo from 2003 to 2011:
The original edition was designed to be professional and practical, which immediately conveyed a serious tone. The word "LinkedIn" is written in the Myriad Pro font: the clear, semi-bold font is the first half of the image. 🌓 With the exception of the first, all letters are lowercase, black and sans serif. The dot above the "i" and the uppercase "L" have the same height, and the ends of the letters "k" and "d" have the same length and width. 📐
The "in" element comes last. It's in a blue square with rounded sides. It is distinguished from the others by its white hue, which stands out against a blue cobalt background. When it is necessary to integrate it into a small space, it is used as a separate symbol. 🟦
Dark gray LinkedIn logo:

In 2011, slight change in their color scheme. The font is changed, a little thinner and the black color toned down, to a dark gray and still the "In" wordmark in white on blue. ☁️
LinkedIn logo from 2011 to 2019:
After eight years, the designers decided to give the logo a makeover. The reason for this is that the website was listed on the New York Stock Exchange. The graphic designers have significantly widened the lettering – by almost a few millimeters – to make the logotype more visible, but the changes are not immediately noticeable. 👁️ They also played with the "e," giving it individuality by making the bottom part thinner than the top part and bending it. 🌙
White and blue LinkedIn logo: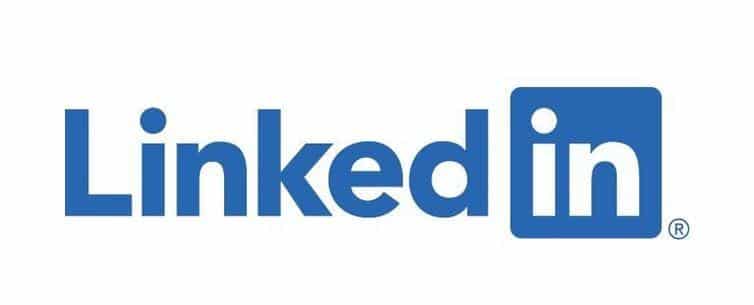 This is the LinkedIn logo with their very characteristic color, denominated the "LinkedIn blue" as well as the "In" part in white in a blue square with rounded corners. 🔵
After two years as a subordinate of Microsoft, the firm got a new logo. The adjustments had an impact on the company's color scheme, that's why the sign looks monochromatic yet contrasting. 🌘 The main color was moved to the initial part of the word, resulting in blue text on a white background. In contrast, the second piece is done in white on blue. This way, the new owners emphasized the uniqueness of the service. 🏅
LinkedIn logo 2019 now: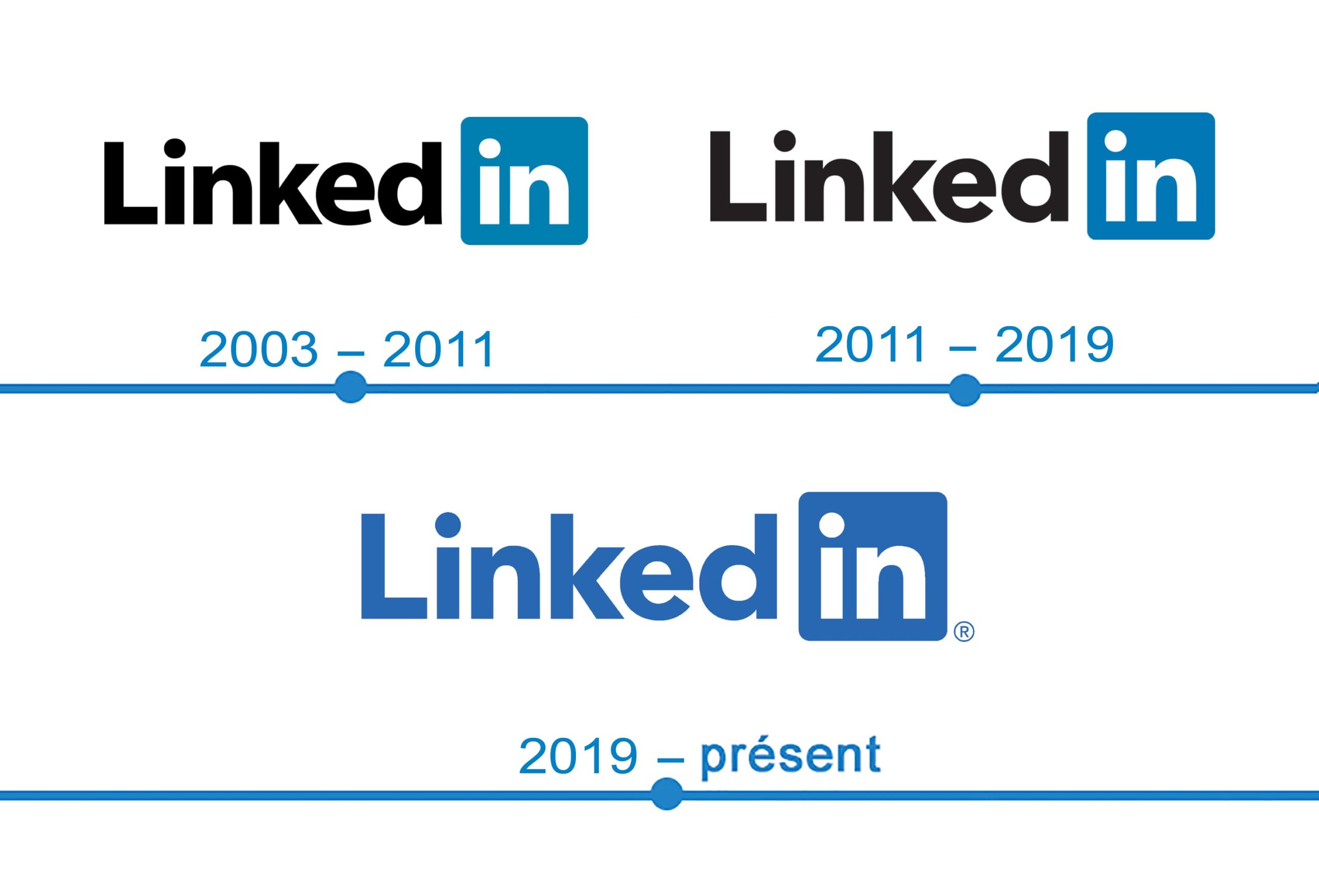 Finally, 2019 is when the LinkedIn logo as we know it today is born. The choice of blue, over the entire logo, is meant to inspire confidence. 💯
LinkedIn's logo is "simplified," using only this color now. This is a trend seen on several other sites. One thinks in particular of the logos of the Google suite (Maps, Hangout, Gmail…), unified and simplified to stick to the same graphic charter and reaffirm their visual identity. 👌
LinkedIn Premium logo PNG :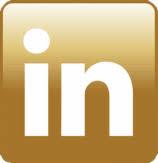 For premium enterprise subscriptions like Sales Navigator, Recruiter Lite, etc. LinkedIn has developed a variation of the logo with a color palette in gold declinations, which is a reminder of the "prestige" of its paid offerings. 🤑
Font LinkedIn
You're probably wondering what font is used in the LinkedIn logo?
Well, you should know that the font is a variant of Myriad Pro, a font that can be purchased online for their "wordmark." 💡
Myriad Pro-Light or Myriad Pro-Semibold are two fonts that can be used in the LinkedIn logo. They look similar on the outside: they are both sans-serif fonts with geometric letterforms. Paul D. Hunt, a topographer, created both variants. 🌌
If you have a creative soul, you may need the font for a particular layout or project. It's now done 😎.
If you want to know the history of this font, full speed ahead. Myriad is a sans-serif font that was created by Robert Slimbach and Carol Twombly for Adobe Systems. It is neutral and versatile and meets a wide range of uses.
What does the LinkedIn icon logo look like?
As with all logos that a major employer brand has, there are several versions. Old, outdated ones and current, evergreen ones that meet several needs. 🤗
Today, if we refer to LinkedIn's "Brand Guidelines" page, 3 versions exist:
LinkedIn logo transparent PNG :
A version with "full" details: the word LinkedIn is written in their signature font, with "Linked" in blue and "In" in lower case, inscribed in transparent in a blue square with rounded corners. ⚪

Black and white LinkedIn logo :
A black-on-white version of the same logo with rounded corners, intended for black-and-white documents. So you can keep the details of the LinkedIn logo when printing, for example. ☑️

Image LinkedIn logo or "In logo":
A "shortened" version, consisting only of the "In" in a square with white letters on blue. This is actually a snippet of the full LinkedIn logo, still respecting the rounded corners. This is the format of the LinkedIn logo that is found in the taskbar when you are connected to the site. 💻
Font and colors of the logo
"LinkedIn Blue" is the color used in the logo. It was once associated with black, but in 2019, designers have narrowed the palette to just the signature shade of blue. White is also offered as an option. ⚪
The color palette of the LinkedIn logo is modest. The three distinct shades that embellish it are blue, white and black. ⚫
Blue is a color commonly used to express inventive vision and pragmatism. 🔎
White is a competently neutral alternative color, which represents elegance and power of the tool. 🦿
Black is also a variant of the LinkedIn logo color. It is there to create contrast and give visibility, while being discreet. 😎
Finally the gold or gold color, which is used in the premium logo variant, signifies wealth, wisdom and is often used sparingly to add sparkle or convey a powerful message. 🪙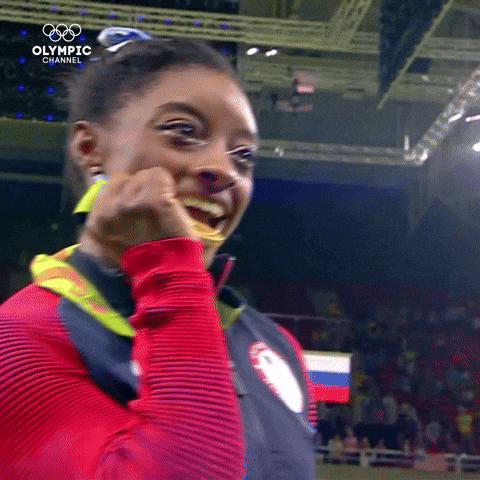 Some features of the LinkedIn symbol
Myriad Pro font is used in all three types of logo, including Light and Semi-bold variants, demonstrating the stability of the professional site. ⚖️
Each variant of the logo is used on a case-by-case basis and depends on the positioning of the logo. Color is the most fundamental aspect of visual symbolism identification. 🎯
It is based on the "LinkedIn Blue", a cobalt blue color characteristic of LinkedIn's branding. This decision would have been influenced by the trend, as Facebook started using a similar color scheme around the same time. ❇️
The second version of the logo story, involves one of the founders of the LinkedIn platform: Reid Hoffman was a top PayPal executive, so he chose the same color for the LinkedIn logo as the online payment system. 🤑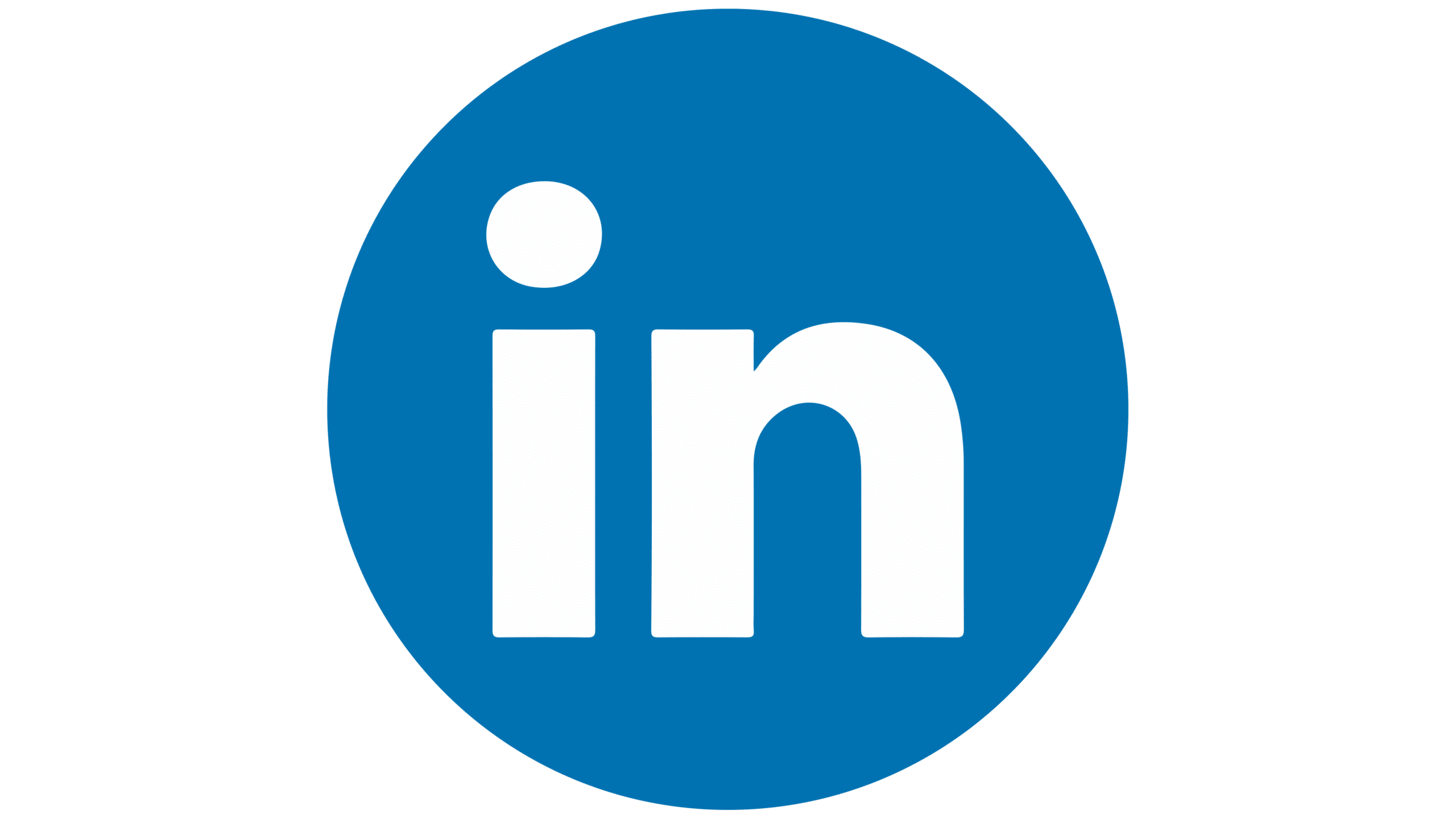 Logo to download for free
If you want to download the LinkedIn logo in good quality, to integrate it into professional presentations, for example, you can do so on many sites. 😊
LinkedIn logo SVG:
Freepik, for example, offers an impressive palette of LinkedIn logos and icons, which you can download for free. Many formats are available, .svg (for a vector logo), .png, psd (for Photoshop or Adobe Illustrator) and more. 🤲 If you want a free design, Freepik is definitely the tool you need.
Svg is the format for vector file. It means that no matter what size you are going to give to it, it will be still as fresh as a daisy.
If you plan to use the LinkedIn logo in a professional context, you should know that there are official recommendations made by LinkedIn itself about this. You can find them on their "LinkedIn Brand Guidelines" pages, which will clearly explain how to use them. 🧐
You'll also be able to download the logos in pristine quality, and even in foreign languages! 😋
Conclusion
To sum up, the official logo of the famous social network LinkedIn has evolved with its growth. A logotype is part of a graphic charter that is specified upstream to ensure that it is perfectly compatible with the message sought by their "branding". 📧
This symbol has a simple design. It strives to be serious and professional for its field. The logo had a very clean look with only a few changes. The font, color scheme, and tagline all remained the same. Only a few minor adjustments are made for ease of use, for print or vector image. ⬇️
Since the creation of LinkedIn, the well-known blue tint and logo has been present on the networks. It is now the only variation that exists of the logos (black, gold, transparent).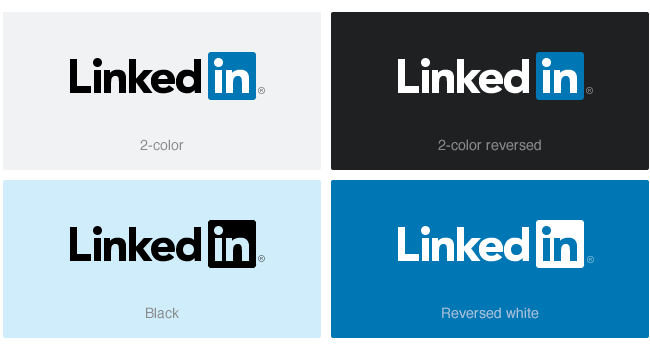 In addition, it is common for a person's resume to include a link to their LinkedIn page in order to make a shortcut, while allowing recruiters to find all their talents in this"social media". 🌟
Indeed, LinkedIn allows its millions of users to showcase their skills, experiences and projects in a professional context. 🦾
You can find the logo on Freepik where you will be also able to download some design elements.
Article FAQ
Why should you download LinkedIn Logo in PNG Format?
PNG (short for Portable Network Graphics) is a high quality graphics file format that can be viewed by almost any graphics program, image viewer, or web browser.
The PNG format is a more familiar alternative to JPG files.
While JPEG is the format of choice for consumers, especially for storing images on digital cameras, PNG is more popular for web designers.
So you just have to download LinkedIn Logo in PNG file now. 😜
A vector format is good too but more when you need to use it for project or illustration for graphic-design as it will keep its high-resolution.
How to put a LinkedIn logo email signature?
For your business communication strategy, add logos of your social networks like LinkedIn, etc in your email signature. ✍️
Also, if you are sending cold emailing. This implies that you will have your first conversation with your contact. They don't know who you are yet and your goal is to establish a relationship with them through a series of Btob email campaigns. ❄️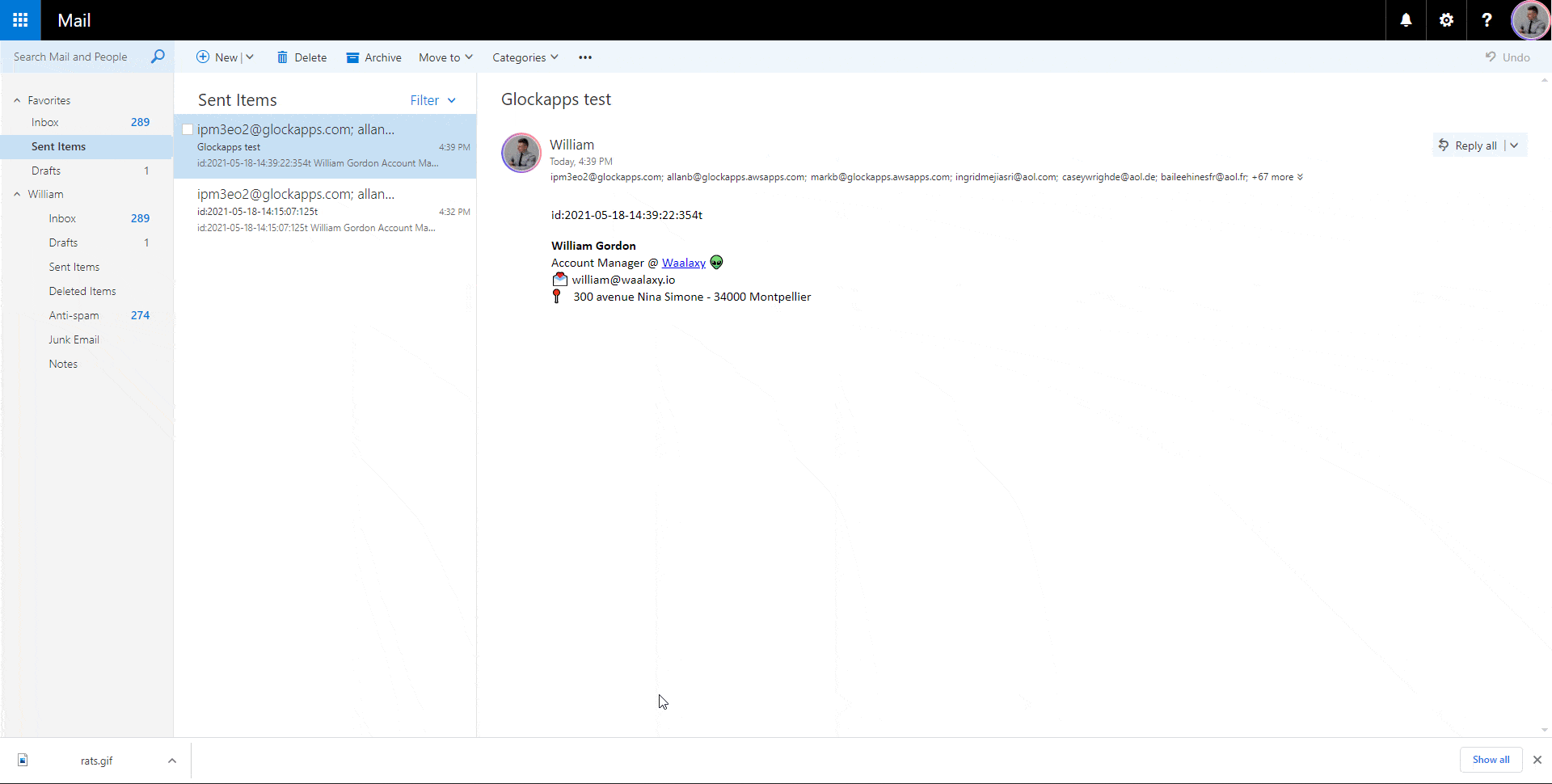 Finding prospects online isn't always easy… So, to help you get started, here are the things to focus on for the signup: put in as much information (last name, first name, phone number, job title, company, your website…) as possible. 💯
Why? These people don't know you and need to know more about you. You have already started to build trust. 🤗
Here's a detailed article on how to do it! 🔥
What does the LinkedIn logo mean?
The logo consists of two keywords that imply "Linked" = "connected" and "In" = "inside". Because of this, the term relationship dominates; moreover, these two phrases are so close to each other that they can be combined into one word. 🤝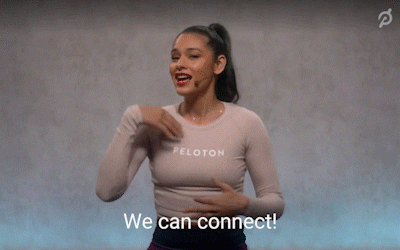 This is because the LinkedIn social network is built on the concept of relationship levels. The idea is to use the links you have with your network of connections to build and enrich your professional social network. Through this network, you can build new partnerships based on professional affinity. 💼
Why is the LinkedIn logo blue?
The LinkedIn logo has become completely blue since 2019, but this was not always the case. It was actually featured in black, blue, and white from 2003 to 2019. 🤔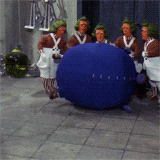 Blue is a hue associated with creativity, the future and intellect. 💎 Nevertheless, it seems that this hue was chosen since one of the creators of the network, Reid Hoffman, was a top PayPal executive at the time of the logo's creation. And as a result, PayPal favors an all-blue logo too. 😉
How to make a LinkedIn resume logo?
If you are looking for a job, you need to attract recruiters and managers to your LinkedIn account. To be effective in attracting light to you, you need to shine. ☀️
Viral impact is a big advantage of sharing your LinkedIn resume that other social networks don't have. 🤫
Resume posting, when combined with having an optimized LinkedIn profile, is an addition that can be shared to drive traffic to your profile. 🧲
You can use Canva to make your resume and add a LinkedIn logo to your design to show recruiters that you have a LinkedIn profile they can contact you too! ⚡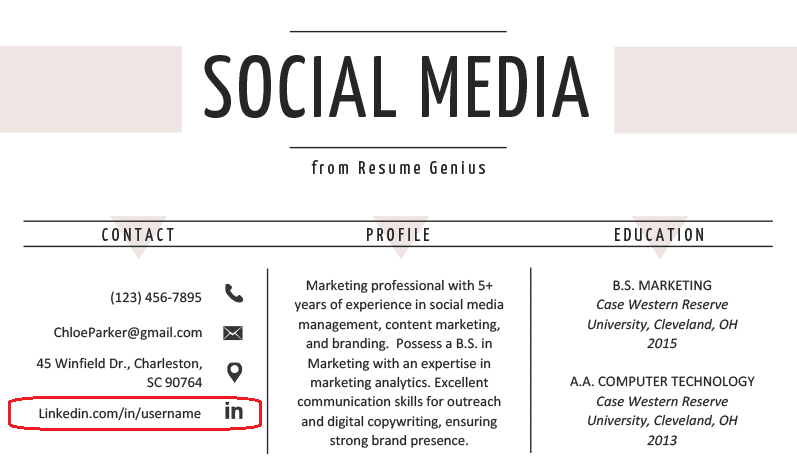 To do this, you can get the official LinkedIn icons in png format here, or other sites and programs offer royalty-free images including the LinkedIn logo. Also, the backgrounds of the icons are available with transparent background, so you can position them well on your resume. 🤗
It couldn't be easier to get the LinkedIn logo on your resume:
Download it from the LinkedIn site (right click and select "save image as").
Go to your Canva document, and select "import item" from the menu on the left.
Choose the png file of your logo and upload it.
Finally, click on it to insert it and change its size, position, etc.
Also, use your profile URL and the official LinkedIn logo to mention LinkedIn on your resume. Simply copy and paste your personal page address into the "Contact Information" section of your resume. ☝️
It is possible to customize your LinkedIn URL, in order to make it cleaner and more polished. To do so, follow our dedicated tutorial here! 💥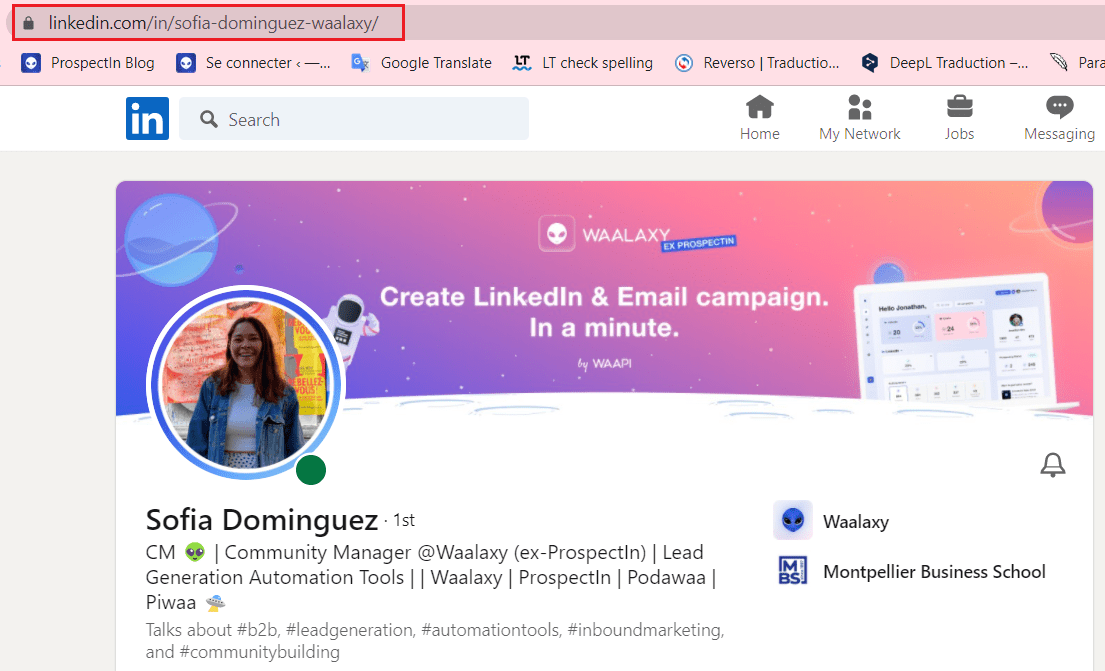 Just select the "update public profile and URL" part in the top right corner of your LinkedIn profile. After that, it's completely up to you! 🥰 Remove any numbers or letters from your name, leaving only your initials or last name, for example.
Bonus: Here's a tutorial video on how to create and publish creative content using Canva (subtitles in English in the YouTube settings). 👈
What use for the LinkedIn logo?
Beware, if you were going to put the LinkedIn logo on one of your websites, stop everything. Put your hands down, remove the logo from your platforms. Indeed, LinkedIn formally forbids to use its logo completely. However, you can use its icon, i.e. the "In" in the square.
There you go, now you know all about the LinkedIn logo! 🚀