How to migrate from PhantomBuster to ProspectIn?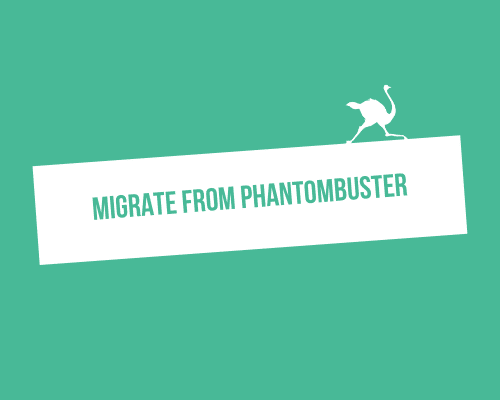 2

min
PhantomBuster is a CRM that allows you to automate your actions on several social networks including LinkedIn. ProspectIn is a powerhouse CRM, totally dedicated to LinkedIn. In this article, we explain how to migrate from PhantomBuster to ProspectIn.
How to migrate from PhantomBuster to ProspectIn?
Like most available CRMs, PhantomBuster and ProspectIn use the data of your LinkedIn network members, such as names and email addresses. Other information such as position, company, or connection level is also available.
After setting up PhantomBusters' (automated actions), you can extract data from your contacts. To do this you have to :
Go to the phantom, click on the link generated in "Chain Phantoms".
Go to Excel,
Type the formula =IMPORTDATA (insert link), and that's where you get the information
So there are much easier and faster ways to do it! 😱
Fortunately this data can be used directly in ProspectIn to create your prospecting Campaigns.
From the ProspectIn dashboard, you just have to :
Create and name a Campaign,
Import the CSV file.
Data is immediately integrated into your new Campaign. ProspectIn has the significant advantage of avoiding duplicates in a Campaign since it detects them automatically.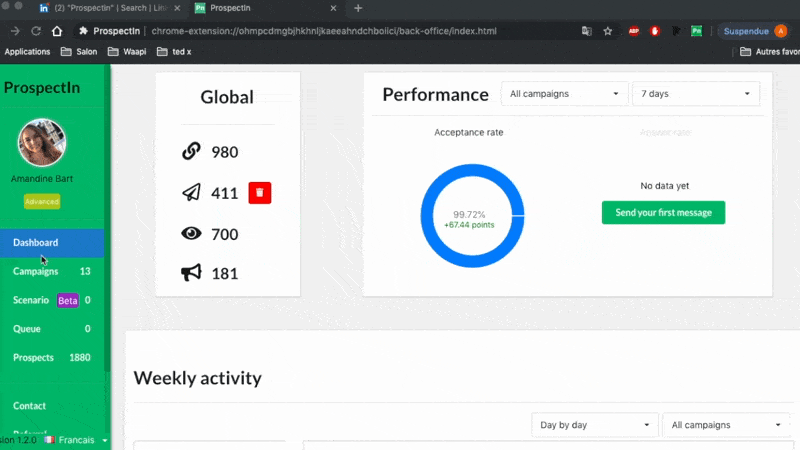 All you have to do is create your prospecting Scenarios and take full advantage of ProspectIn's features!
The advantages of ProspectIn
PhantomBuster is a CRM that can be used for different social networks and everything is in English. In regards to LinkedIn, several "Phantoms" are available according to your needs, but in all honesty, it's far from the easiest way to get started. If you are a beginner with automation softwares, chances are that you will want to quickly switch to a tool that will be much easier to learn!
As far as automation is concerned, it will simply depend on the subscription you have chosen! The free version allows you to run your ghost for only 10 minutes a day…😑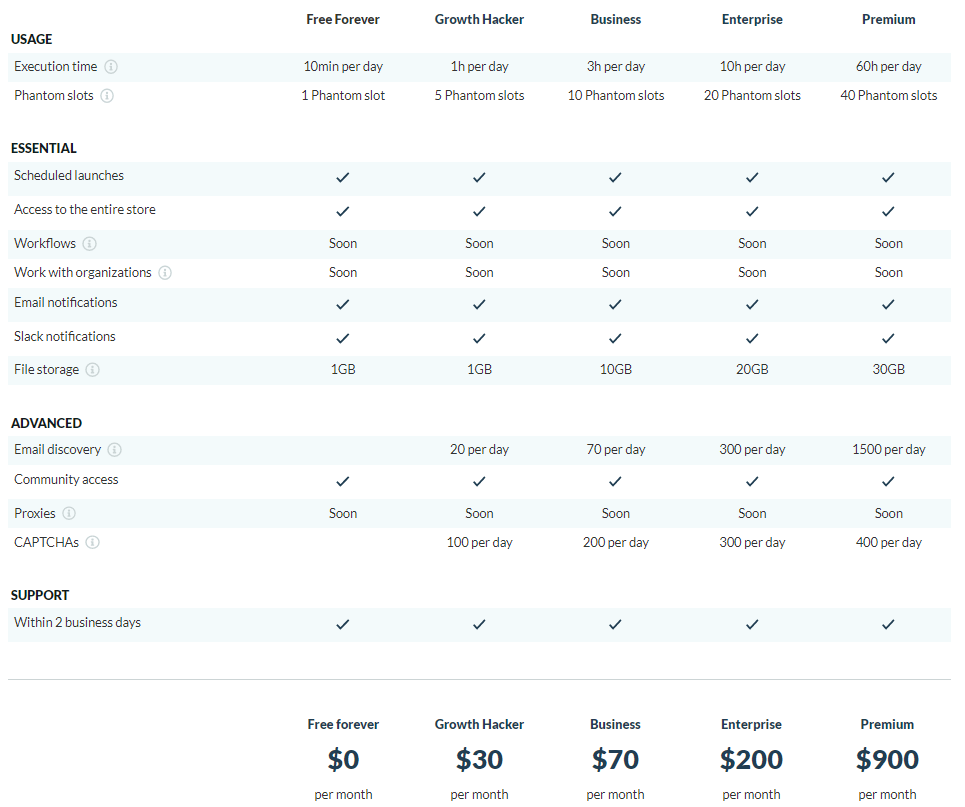 ProspectIn is a much more affordable tool with many more features, starting with the free version with:
Visits and profile follow,
Sending personalized messages,
Automated invitation requests,
A much higher quota of actions.
The biggest advantage of ProspectIn is without a doubt the creation of automated scenarios that fully meet your needs!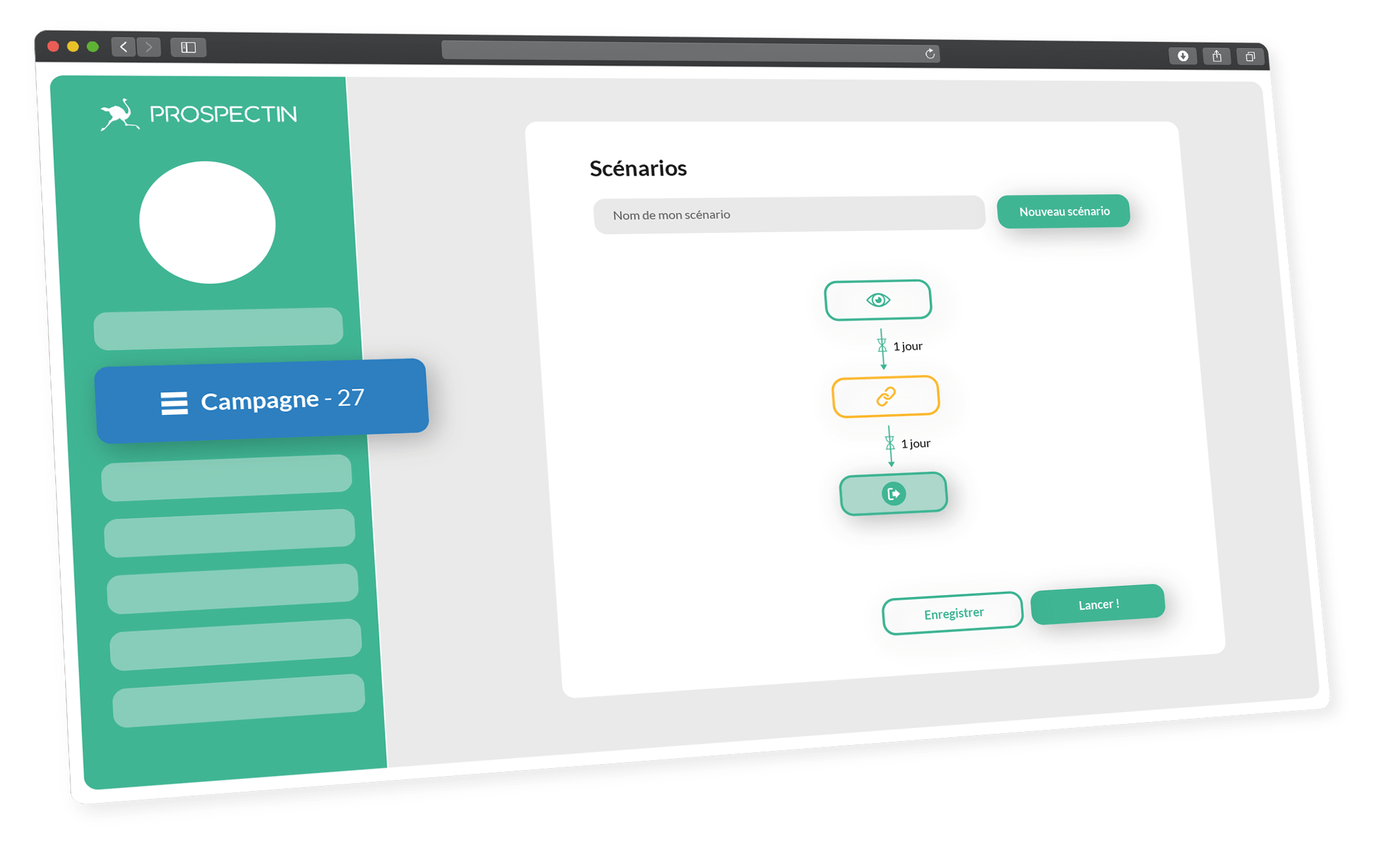 And last but not least, the hyper intuitive dashboard makes your LinkedIn activity a real pleasure! Still unsure?! Check out our reviews and see why our users love us!